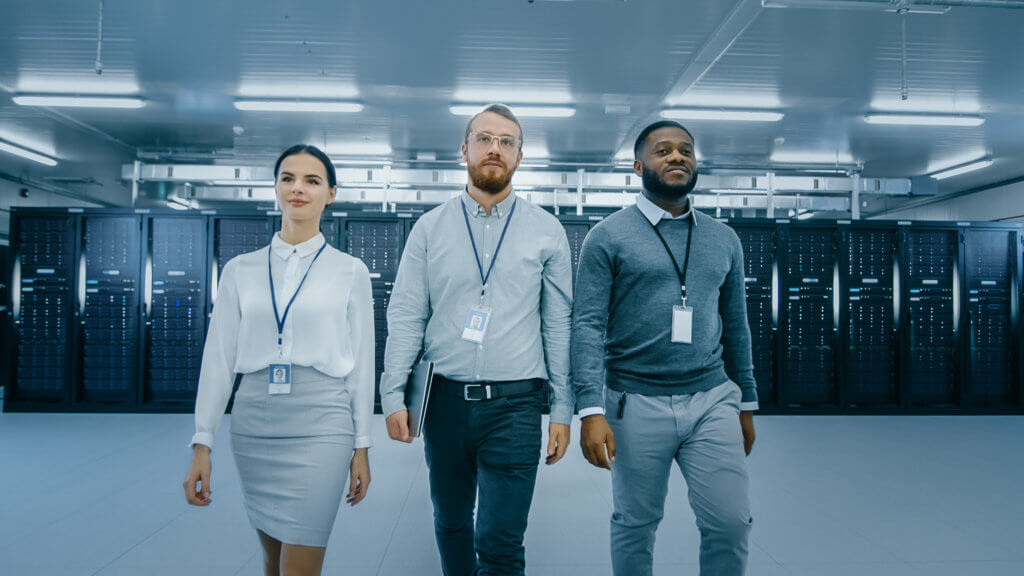 Out with the old and in with the new! More is better but more demands better, so how do we accomplish both while meeting the networking needs of our end users and clients? There are many choices to choose from in the network industry and each switch has its own unique capabilities, but our end goal is to consolidate our requirements into one solution. Corporate IT is limited and, in most cases, doesn't have the staff to support multiple devices across the networking stack and this is where Aruba enters the discussion.
Choosing the Right Fit: CX 6400 or CX 6300
In my previous post in this series, I provided the reasons to Make the Switch. Now it's time to provide insight and a breakdown of the Aruba CX 6300 and CX 6400 models available in this portfolio so you can determine which switch makes the most sense for your environment. Factors to consider include performance, scale, and high availability as we discuss each of the form factors.
The Aruba CX 6300 series includes seven modular power switches, four fixed switches, three ASICS and one operating model. This series is also future-ready, meaning it includes one, 10, 25, and 50 Gbps ports right out of the box. This flexibility is considered "futureproof" because it provides upwards scalability and includes Virtual Switching Framework (VSF) stacking for ease of management and collapsed architectures.
Like the 6400 series, the 6300 series is  built for Wi-Fi 6, includes embedded analytics from Aruba Network Analytics Engine (NAE) for rapid troubleshooting. The maximum stacking number is 10 and the lifetime warranty is up to five years after effective end of sales of product (also covers software availability and SLA is next-day shipping). Its benefits also include the ability to mix modular and fixed models in a stack, and 10 Gbps SFP+ model for collapsed aggregation and access stacking. This series includes 11 models (JL658A, JL659A, JL660A, JL661A, JL662A, JL663A, JL664A, JL665A, JL666A, JL667A, and JL668A).
The Aruba CX 6400 series includes five access line cards, three core\aggregation line cards, two chassis options (a five- and 10-slot option), one operating model, a power supply located on the front panel (identical to the 8400 series), network flexibility and scale (from 1 Gbps PoE access to 28 Tbps core), built for Wi-Fi 6, high availability (live upgrades with VSX, including redundant hot swappable power and fans), real-time insights (embedded analytics from NAE for rapid troubleshooting), and a lifetime warranty up to five years after effective end of sales of product. This series includes five models (R0X26A, R0X27A, R0X29A, R0X30A, and JL741A). Its benefits includes next-generation distributed switch architecture, 15x bandwidth (2.4 Tbps per slot), 30% higher PoE density, and 100% higher multi-gig density (typically used for large customers).
Each series includes Gen7 ASIC Architecture for faster innovation (tight integration between software and hardware offers new capabilities to the market), non-blocking performance (high-performance VOQ capability prevents head-of-line blocking, optimizing use of all ports), and flexible programmability (dynamic programming of network resources for use case optimization).
Finally, Aruba has done well in defining its new products, which includes the flexibility to chose from an assortment of options with new and improved innovations that are geared towards meeting your needs and expectations with the support you've come to expect from Aruba.
My next post will cover Aruba AOS-CX operating system and how it simplifies network tasks through automation.