Aruba Unplugged Podcasts
Listen Now on iTunes & Google Play
Did you know that Aruba is the home of the industry's greatest innovators and thought leaders? Did you know that customers and partners who choose Aruba are also leaders in their own industries? As a collective force, we set trends, drive industry standards and influence the future of technology and business. We must continue to share our perspective and expertise with the world. We're thrilled to introduce Aruba's very first podcast program – Aruba Unplugged – designed to help you, our customers and our partners stay in tune with life at the Edge.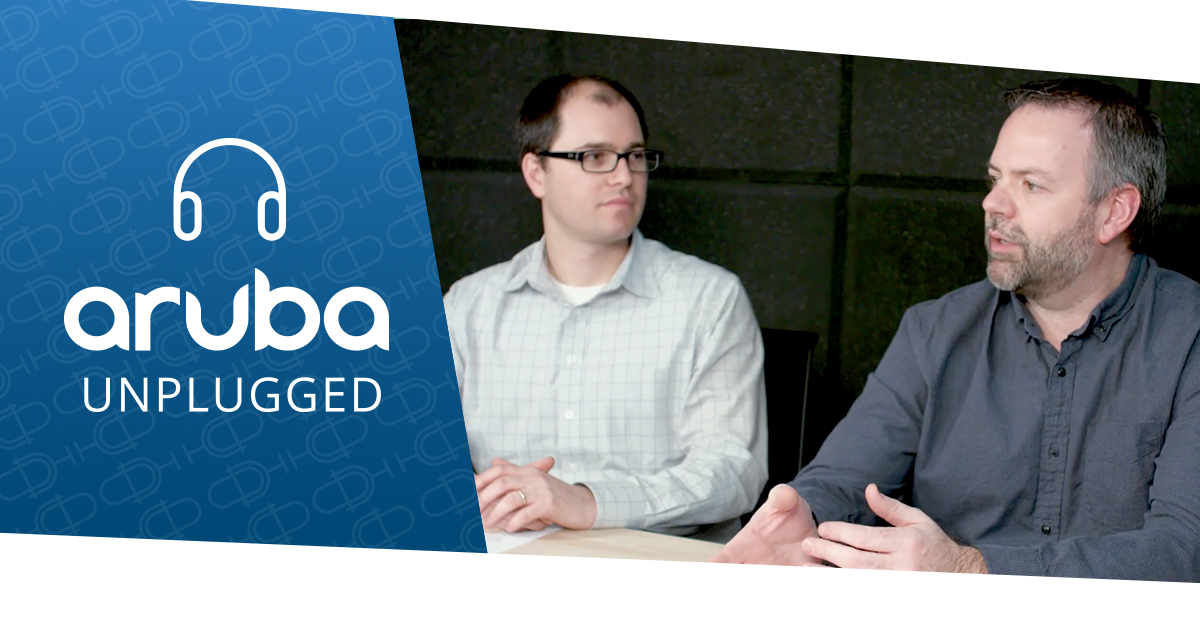 Aruba Unplugged is your connection to the Edge! Tune in and subscribe to bi-weekly episodes featuring the latest innovation news, expert insights and customer stories. Hear from CIOs, security leaders, CTOs, GM's and product leaders, IT managers and network engineers.
Get connected and download Aruba Unplugged on iTunes, Google Play, Spotify and SoundCloud and enjoy the journey into the future. Still not convinced? Check out all of our currently live episodes below.
Be sure to promote Aruba Unplugged with your friends, customers and partners!