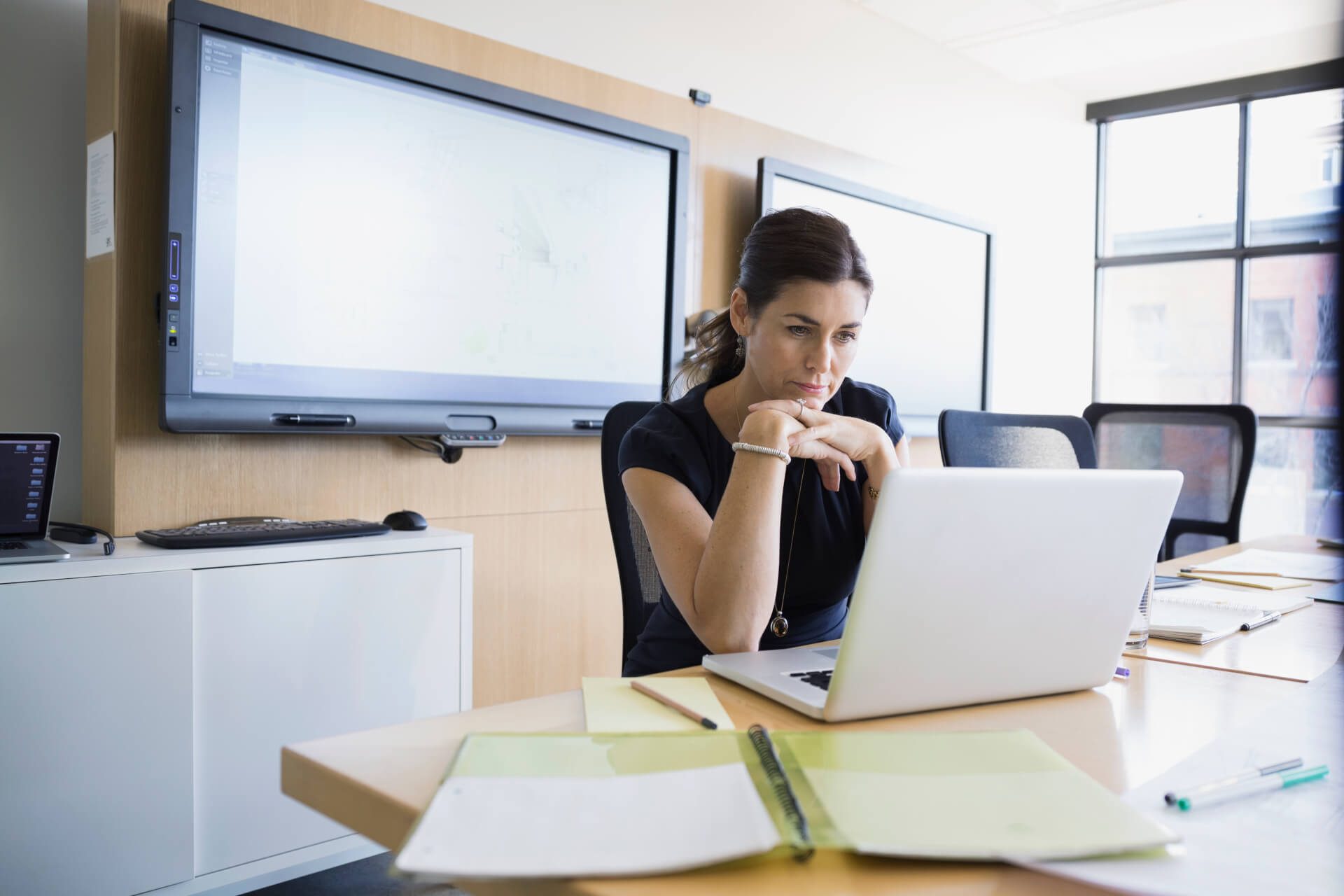 We're pleased to announce the new Aruba 650 Series Indoor Access Point (AP), our flagship AP that takes advantage of the new capacity of the unlicensed 6 GHz band. With a whopping 7.8 Gbps maximum aggregate throughput, the 650 Series meets all the requirements for Wi-Fi 6E certification with room to grow – so you can meet today's need and support future growth. It joins the 630 Series Indoor Access Point, the first enterprise-grade Wi-Fi 6E AP, providing more options for our customers.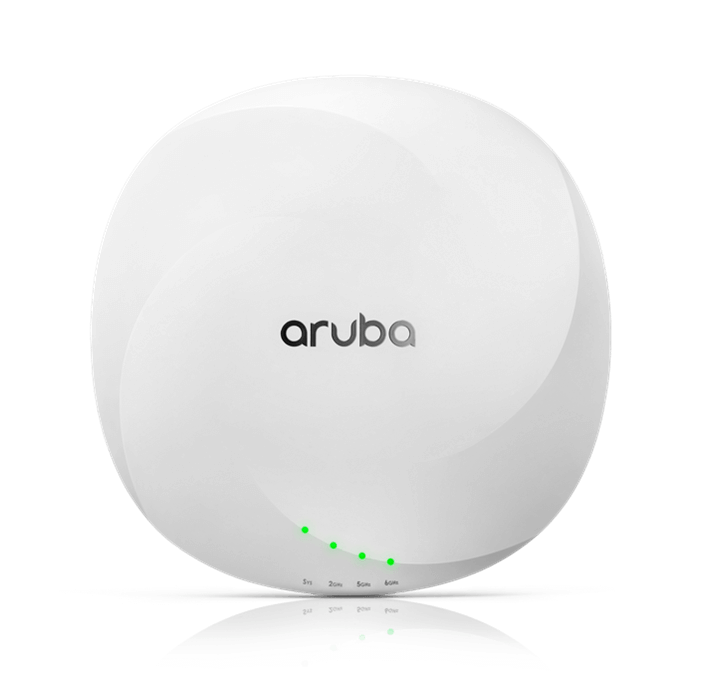 The 650 Series Wi-Fi 6E Campus AP delivers 7.8 Gbps maximum aggregate throughput.
650 Series Wi-Fi 6E Campus AP at a Glance
By leveraging the 6 GHz band, Aruba 650 Series Campus APs delivers peak performance and far greater capacity than previous generations of Wi-Fi. With up to 1200 MHz of new channels, capacity is nearly tripled – so you can meet growing demand due to bandwidth-hungry video, increasing numbers of client and IoT devices, and growth in cloud. Unique to Aruba, the 650 Series includes ultra tri-band filtering to minimize channel interference and dual configurable 5 Gbps Smart Rate ethernet ports to eliminate coverage gaps, provide greater resiliency, and deliver fast, secure connectivity.
How the 650 Series Campus AP compares
Although both the 650 Series and the 630 Series support Wi-Fi 6E and take advantage of up to 1200 MHz in the 6 GHz band, the 650 Series provides double the maximum aggregate throughput of the 630 Series. Check out the comparison of our 630 Series, 650 Series, and 530 Series below: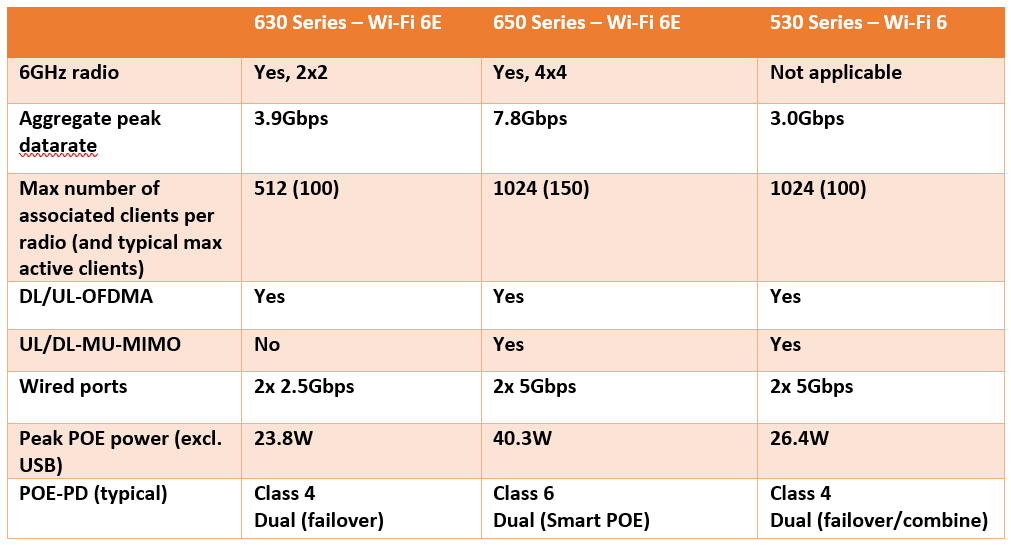 Although the 650 Series uses more peak power, it can be configured to work with existing power supplies so that there is no need to run cable. With two Smart Rate Ports, the AP allows you to combine PoE to avoid power-related restrictions and intelligent power monitoring (IPM) helps to optimize functionality and performance when power supply budget is limited.
 Maximizing 5 GHz and 6 GHz channel utilization with ultra tri-band filtering
650 Series Access Points include Aruba's patent-pending ultra tri-band filtering, which enables enterprises to take advantage of the high end of 5GHz with the lower end of 6GHz without experiencing any interference. Why is this important? There is only 50 MHz between 5 GHz and the 6 GHz in the U.S. and 95 MHz in other countries, which would cause interference between the two bands. Traditional filter technology prevents interference by limiting the use of adjacent channels, often the 8 lower 6 GHz channels, to provide the requisite 200 MHz gap between 5 GHz and 6 GHz. Unique to Aruba, our ultra tri-band filtering is fine grained and dynamic to allow enterprises to make full use of available spectrum without creating coverage gaps or islands.
Next steps
Meet the new 650 Series Wi-Fi 6E AP and explore Wi-Fi 6E. Looking to upgrade? Check out the Why Upgrade at a Glance.