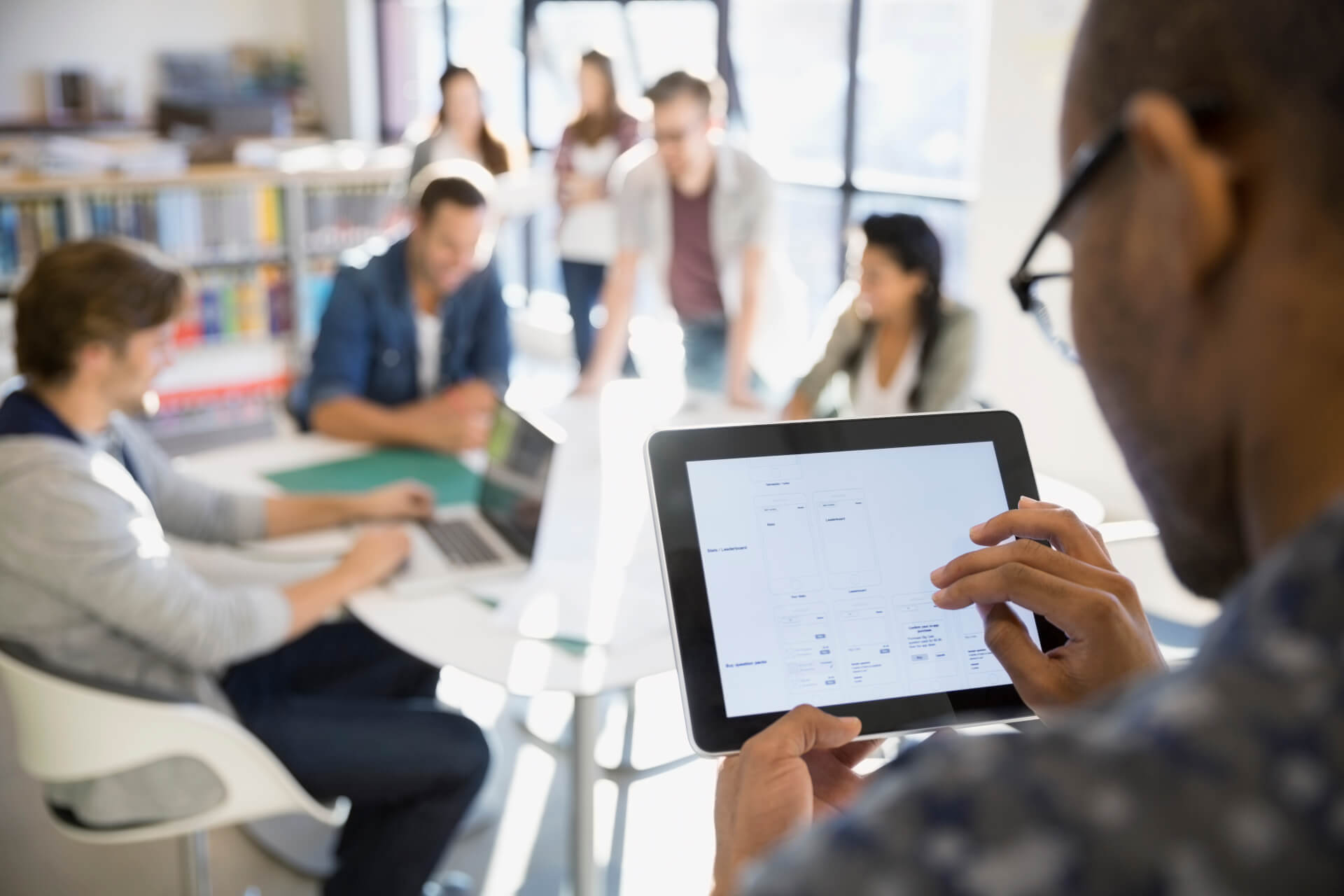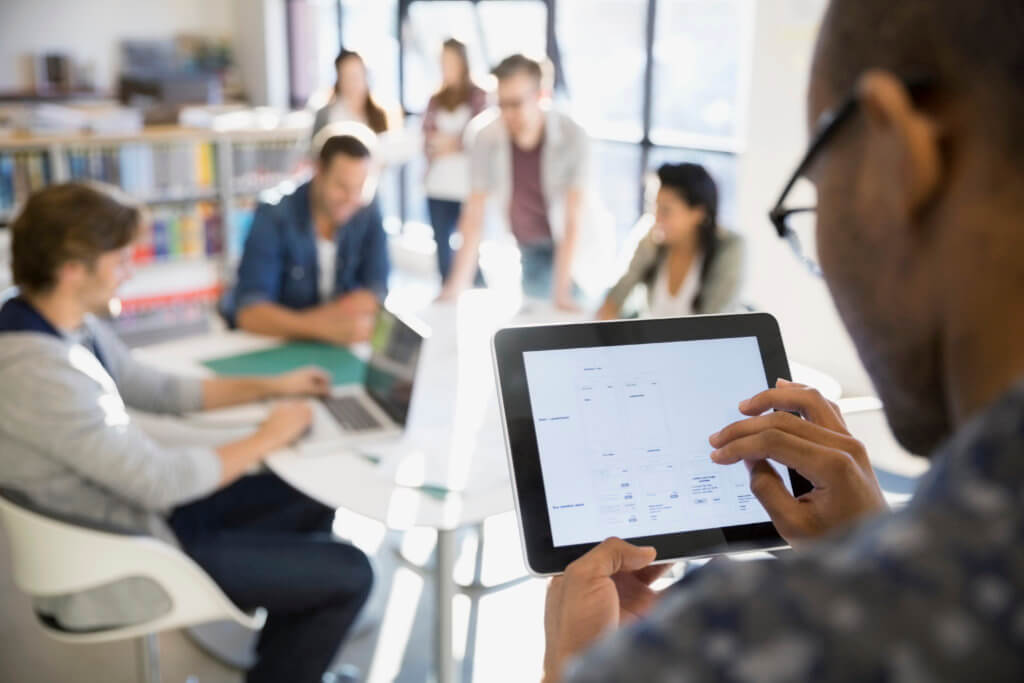 Many IT organizations rely on Aruba User Experience Insight (UXI) to help measure end user experience on the network by baselining wireless and wired Ethernet networks 24x7. UXI sensors run core network checks, such as connectivity, association and authentication as well as DNS, DHCP and Gateway checks to provide an overview of the network health from the perspective of an end user. UXI sensors also measure reachability and responsiveness of business-critical services and apps on that live on a customer's network as well as those hosted on the internet. 
 Last year, Aruba introduced the beta for the Selenium-based synthetic Web Application Testing (WAT) feature for UXI and received overwhelming participation and feedback from our customers. With innovative improvements driven by beta customer feedback, today we are excited to announce the general availability of the Web Application Testing capability in Aruba UXI. 
 What is Web Application Testing, aka What is WAT? 
In the past, Aruba UXI could test a web server by checking port availability, SSL certificates, and HTTP status codes. This works great for measuring and correlating the performance of the network with the performance of the application. With the addition of the Web Application Testing capability, which uses Selenium IDE, you can get a deeper understanding of web application performance from the end-user perspective.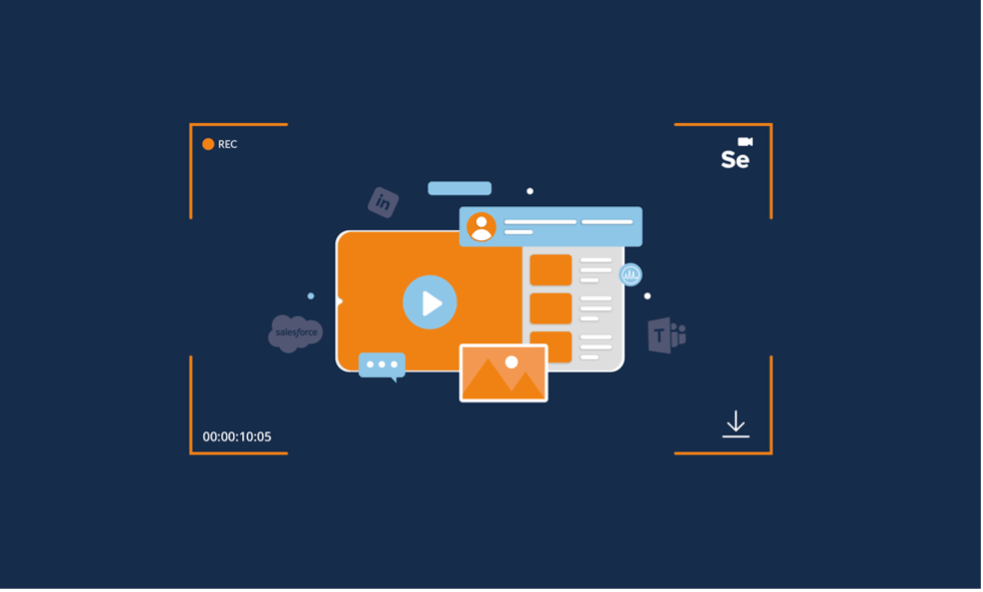 An Innovative Solution to Business Problems 
Web App Testing lets you test applications interactively by customizing tests to business objectives. In addition to testing the reachability and responsiveness of web servers or applications, you can test custom workflows such as hopping on to a website, logging in, clicking a button, and logging out of the web application. This is just one example, but with the ability to mimic an end user's interaction with the app, the possibilities are endless!  
Here are some real-world customer use cases that UXI with Web App Testing has helped solve: 
"I operate a retail business. I want to make sure my site loads correctly and basic functionality such as search and adding and removing items from my cart is working."

 

"I operate a large enterprise that relies heavily on web applications. I need to ensure these applications are available and be alerted if poor performance or an outage is detected."

 

"I operate a cloud service that requires users to login. I want to understand the time it takes to login to my application and be alerted if poor performance or an outage is detected."

 
New and Improved Metrics and Troubleshooting Workflows 
While this feature was in beta over the past few months, we actively collected user feedback and worked on exciting new enhancements to give our users deeper understanding of Web App Test results and enhanced the triage page to make it more user friendly. This feature is now supported over proxy networks as well.  
When a web app test is successful, the dashboard will display a full analysis of the time it took to run the test, with a per command and per sensor breakdown.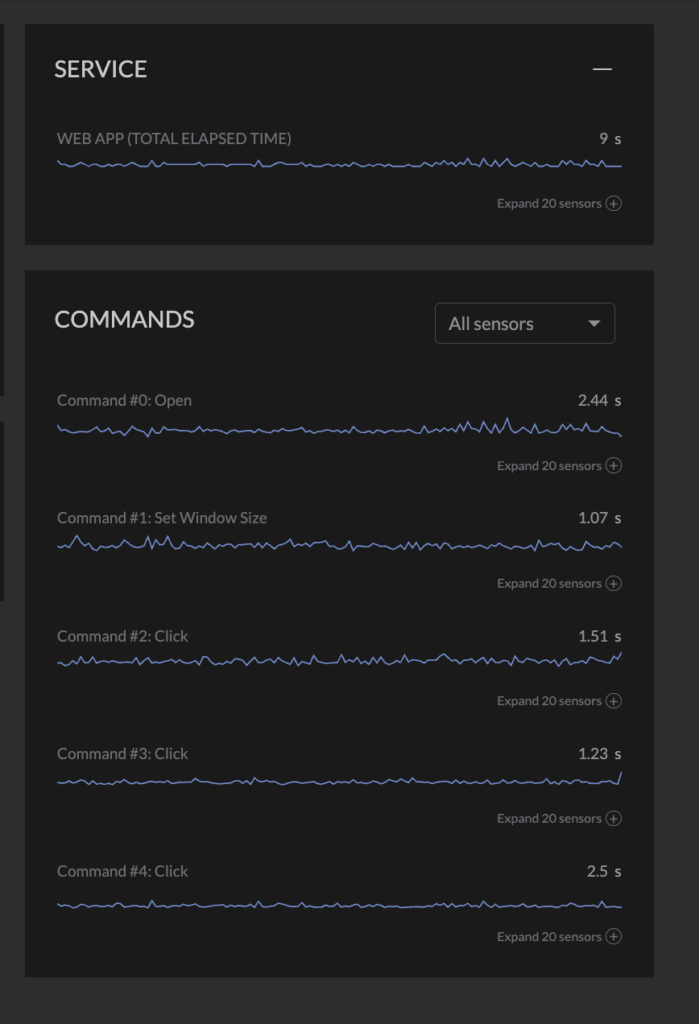 When a web app test fails, triage mode will automatically and proactively pinpoint the root cause of failure along with a command-by-command breakdown of raw output and at the final step that failed. See below for a screenshot of the web page that shows the simplified troubleshooting.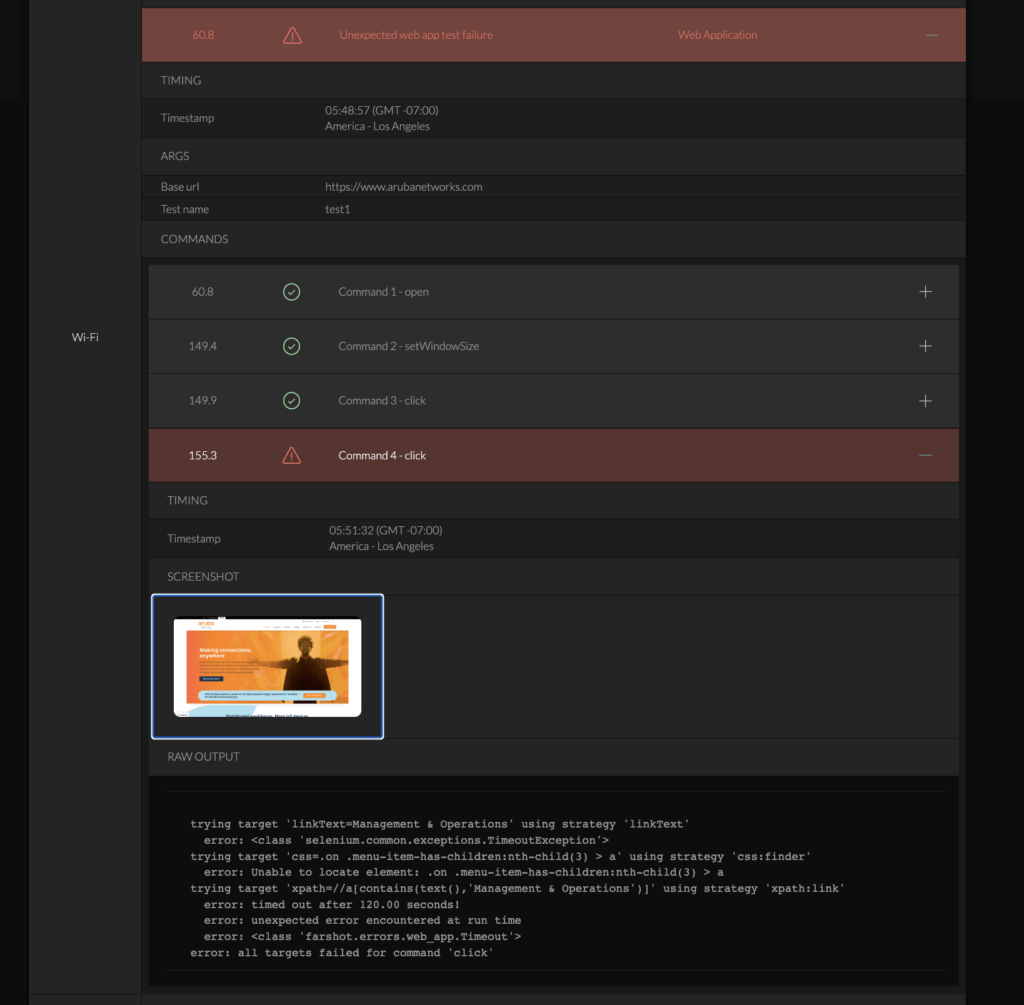 This great new feature is included in your UXI subscription. If you are already a UXI customer, learn how to set up your first Web App Test today. Let's get testing!  
Learn More About Aruba UXI
What's the benefit of Aruba UXI?