We're lucky enough to have our own expert, Abilash Soundararajan, create an extremely helpful presentation which gives a detailed step-by-step procedure for setting up a Controller and CPPM for EAP-TLS & EAP-PEAP – with and without EAP termination on controller.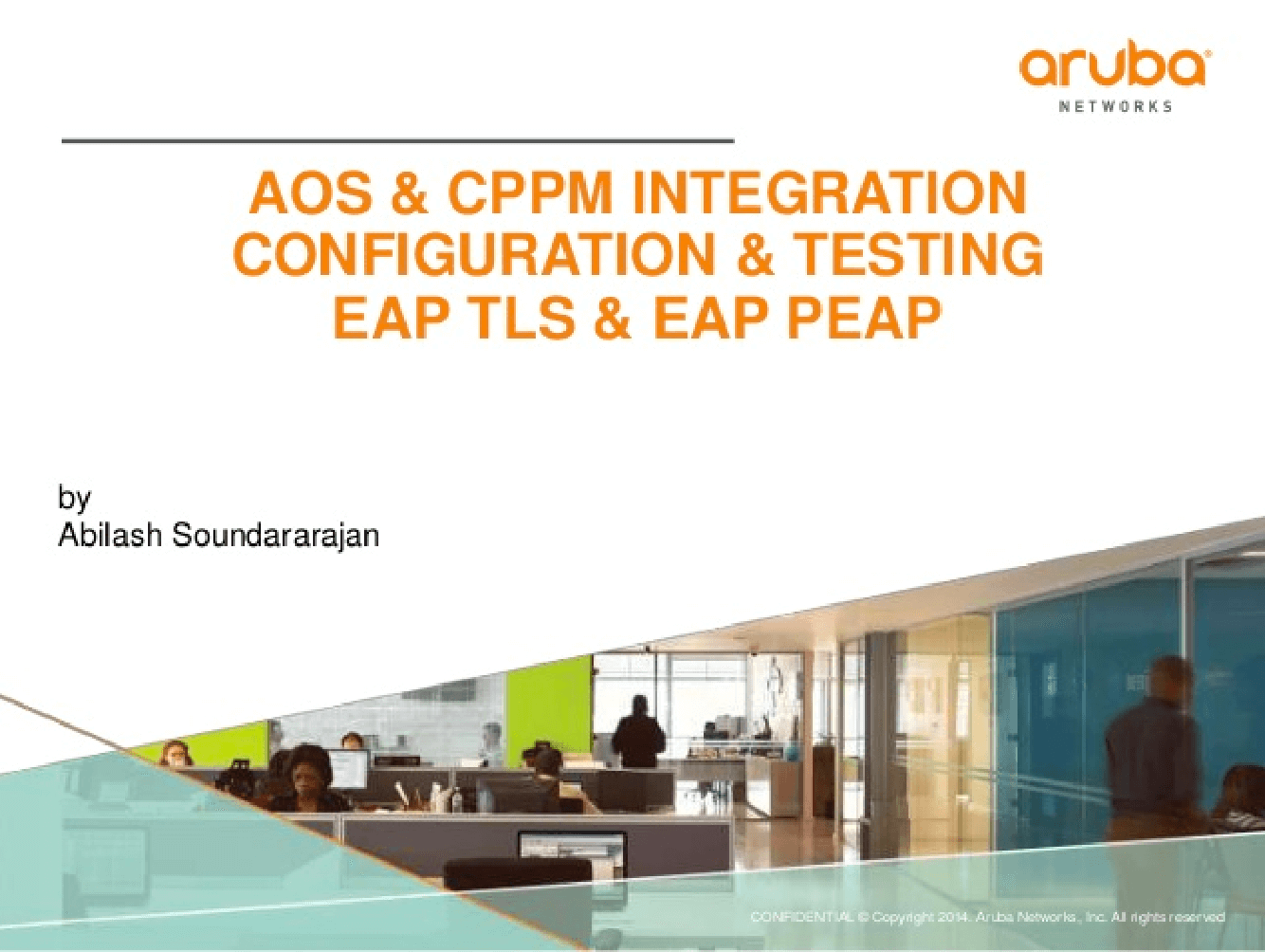 It covers setting up the PKI infrastructure required for these authentication mechanisms. It also looks in to detail troubleshooting tools and commands available in both AOS & CPPM.
We've love your feedback on this presentation, and welcome suggestions for future presentations.
Tags: