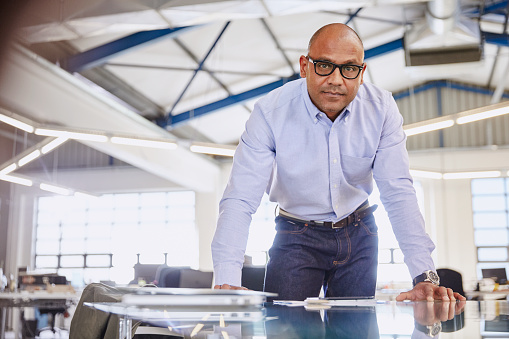 Aruba users rejoice! Why might you ask? The world is becoming an easier place for those Aruba users out there.
Most of us are accustomed to the sales process of buying new access points with Aruba. Once you decided on the AP model you wanted to purchase, you had to ensure that you were purchasing the correct model for your needs. It was either an AP-XXX, IAP-XXX, or RAP-XXX. The choice of AP SKU was all about how you wanted to implement it in your network. And to boot, if it was an AP new to the market, then you usually had to wait a few months to purchase the Instant version. Not so fast! The days of multiple SKUs are over!
Well, maybe not "over" but condensed as much as Aruba can for now.
A Flexible Way: Unified Access Points
Moving forward, the Aruba AP model you purchase can be anything you want it to be. If you want it to be standalone, done. Join an existing Aruba Instant Cluster, and poof! an Instant AP it becomes. Controllers in your network? BAM! Controller-based AP it will be. Now, your only concern is to ensure that you are purchasing the correct locale for your deployment, as the APs will be regionalized.
We call this a Unified Access Point (UAP).
Starting with ArubaOS 6.5.2.0, each AP is shipped with a manufacturing image based on the Instant image, but the image itself has reduced functionality. When the AP first boots and runs the manufacturing image, it enters the discovery process to determine the operating mode. This process allows the AP to determine if it will become a controller-based (ArubaOS image) or controller-less AP (Instant image).
From the ArubaOS 6.5.2.x days, the Aruba Unified AP discovery process was the following:
Over time, Aruba has refined this discovery process a bit to highlight the importance of the "cloud first" architecture that so many customers deploy. Introduced in ArubaOS 8.5.0.0, the improved Aruba Unified AP discovery process follows these steps:
AP boots up with manufacturing image installed at the factory
AP obtains an IP address from a DHCP server on the LAN
AP reaches out to Activate. If there is a newer image available, upgrade and start the process over.

Does an AirWave rule exist?
Does a Central rule exist?
Does a controller rule exist?

AP starts AirWave discovery
AP starts Controller discovery

Is a static Controller IP assigned?
Does DHCP option 43 return a Conductor IP address?
Aruba Discovery Protocol (ADP)

UDP discovery frames (broadcast and multicast)

DNS based discovery

AP starts Instant Virtual Controller discovery
Broadcast a provisioning SSID for manual image/provisioning of UAP
Aruba Unified AP Discovery Process
At any point in the discovery process, once the AP has learned the necessary information, it can exit the process and become whatever type of AP the information discovered mandates by upgrading the AP image accordingly.
It is important to note that the controller must be running AOS 6.5.2.x (or later) for the AP to join. UAPs will not join controllers running versions of AOS prior to this version.
Change AP Roles at Any Time
Another important new capability is the ability to convert a controller-based AP to an Instant AP at any time from the controller GUI or CLI. For those of you screaming and jumping with joy, so am I. The process is pretty simple as explained in the ArubaOS 6.5.2.0 User Guide. It states:
To set the AP preference role to controller-less in the WebUI:
Navigate to Maintenance > WLAN > Convert to Instant Mode in the WebUI.
Select the AP(s) on which you want to set the preference role to controller-less.
Click Convert to IAP.
From the CLI enter the following command:
(host) #ap redeploy controller-less [all / ap-group / ap-name / ip-addr / ip6-addr / wired-mac]
A Word of Practical Advice
Last but not least, take care when staging these new UAPs in your environments.
Examine the discovery process used above and note the order of precedence. Thus, if you are staging UAPs on a network with an Aruba WLAN controller present, ensure that the gear you stage the APs on can't contact that controller via any of the methods noted above. Don't forget about DNS resolution, as that's the one that most people overlook. I recommend staging on a dedicated VLAN in your environment that doesn't have Option 43 enabled, or your internal DNS server noted in the DHCP scope for said VLAN.
I for one applaud Aruba for taking the initiative to help all of us out by simplifying the ordering and installation process. I can tell you from experience the old way worked but was frustrating when you really needed a standalone AP but only purchased campus APs for your deployment.
Thoughts? Comments? Message them below!
Scott L – ACDX #916, ACCP, ACMP, CWNE #253