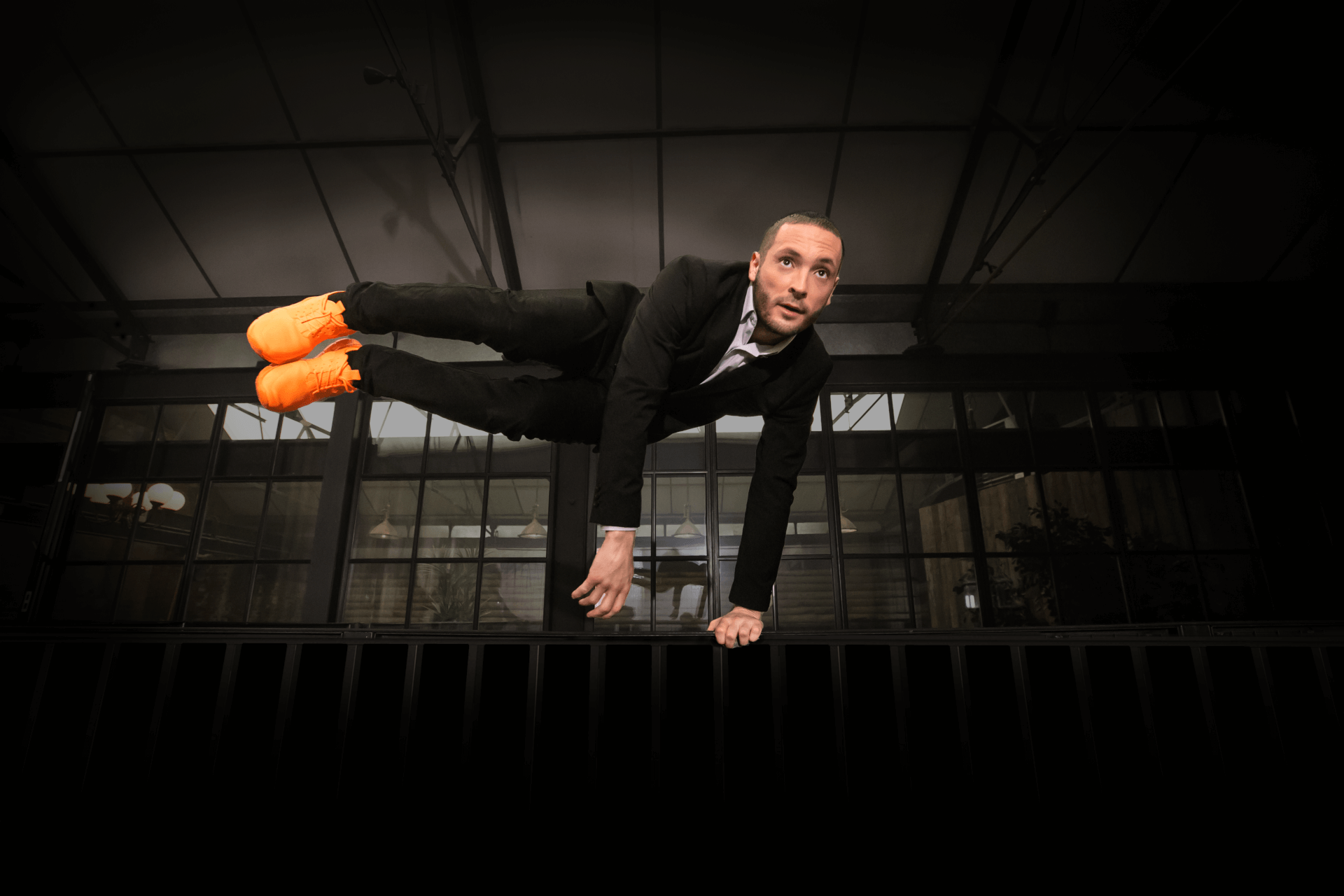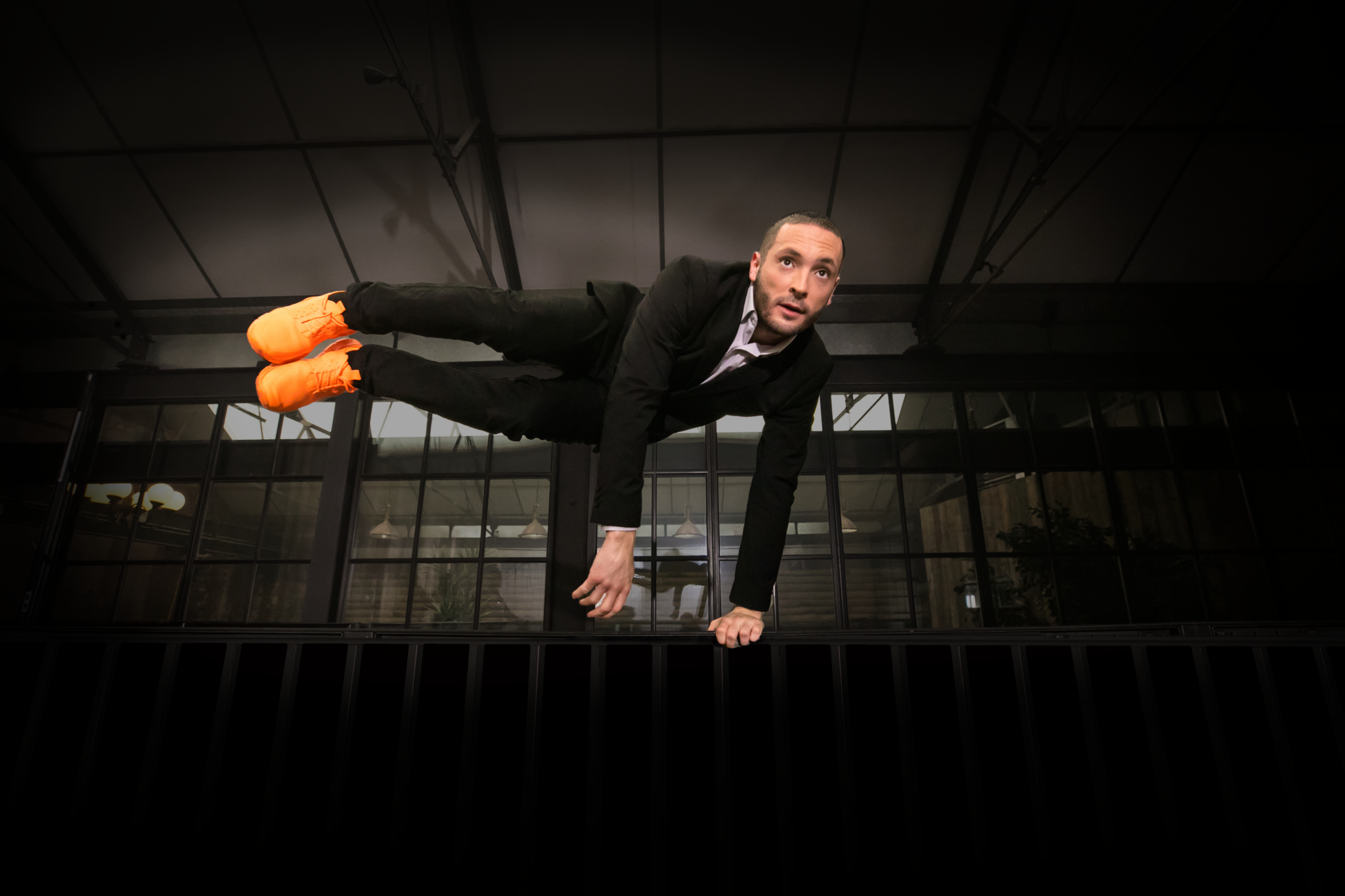 You might have heard about it at Atmosphere. Or you might have read about it in Phil Mottram's blog. And you might be wondering, what exactly is Agile NaaS? Let me explain what it is, why you need to know about it, and how it ensures your organization is ready for the future.
To help organizations adapt to constantly changing conditions and accelerate business operations, HPE Aruba Networking is reinventing how customers and partners can consume or deliver more business-outcome focused networking.
Two years ago, we introduced enterprise network as a service (NaaS) through our HPE GreenLake for Networking networking offering, allowing organizations to consume on-premises wired, wireless, and WAN outcomes on a monthly subscription basis. Big box retailers like The Home Depot and travel and leisure firms such as Ikyu in Japan are embracing NaaS consumption so they can deliver critical networking services that keep pace with changing business requirements.
Meet Agile NaaS from HPE Aruba Networking
We believe that organizations need aaS solutions that provide broad flexibility across a wide variety of financial, operational, and management priorities, which can change over time. We know that most organizations demand to underpin their connectivity services with a consistent user and operator experience based on proven technology. We're delivering these capabilities to our customers.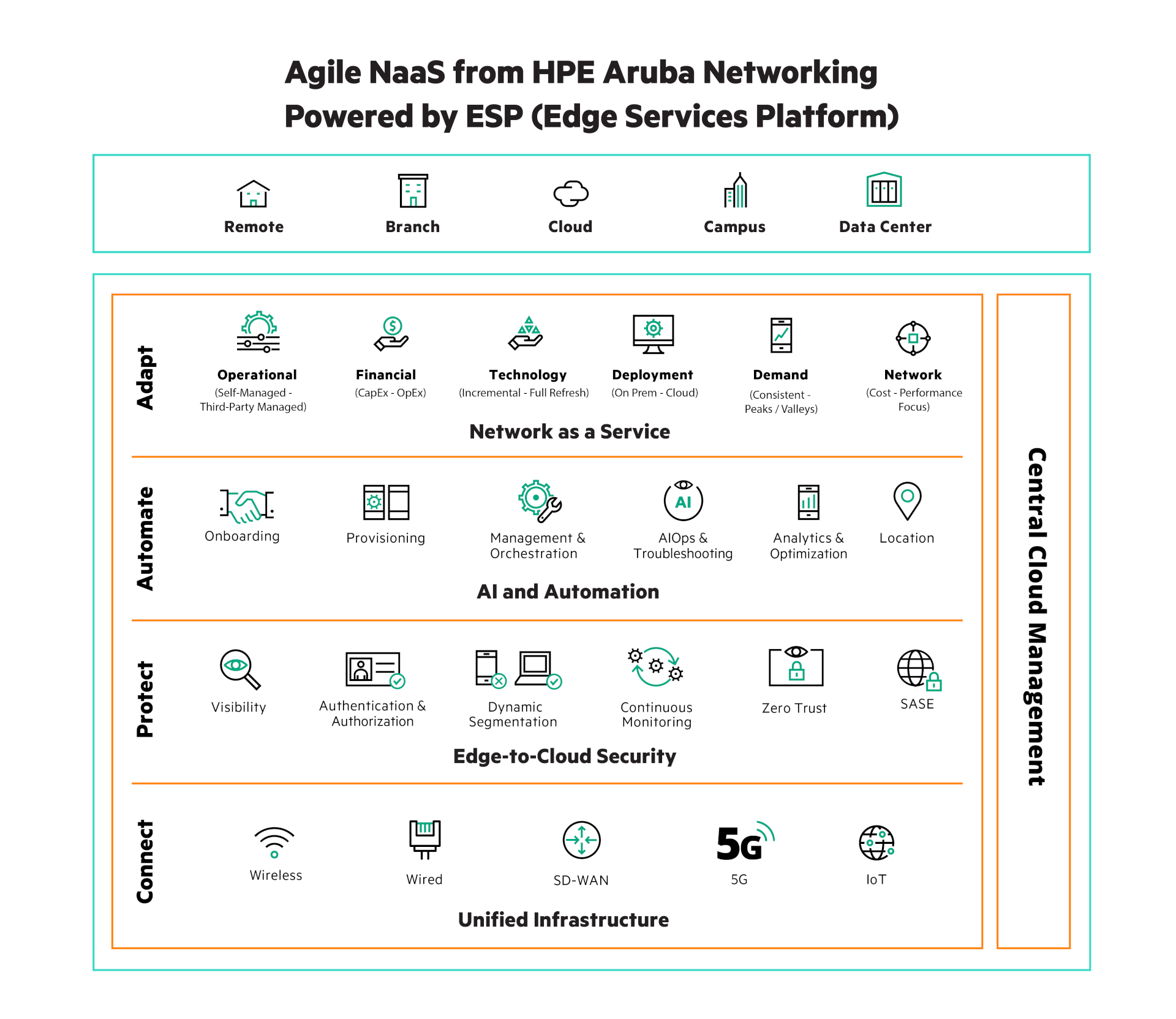 Agile NaaS elevates the network to a business-critical service and has the breadth and flexibility to deliver the right blend of network solution, acquisition, and deployment choices needed to power new outcomes in a data-first world.
We hear from our customers and the wider market that they need more flexible deployment and financial options. Because we've always been at the forefront of delivering innovation to address customers, we give you options.
Need to deploy critical business connectivity quickly and open to purchasing it as a service?  Together with partners, our market leading NaaS capabilities in HPE GreenLake for Networking networking may be well suited to fit your needs.
Or perhaps your organization is more inclined to purchase, operate, and deliver those business connectivity services to your end users in a traditional CapEx, DIY operating model. We have you covered and future-proofed for NaaS. Because Agile NaaS from HPE Aruba Networking is powered by Aruba ESP and orchestrated through HPE Aruba Networking Central, you can expect a consistent end user, operator, and security experience regardless of your NaaS requirements.
We all need to adapt and rethink how to deliver networking
Whether you're a customer or partner, an as-a-service (aaS) mindset can help your organization respond to business needs faster by accelerating technology procurement, deployment, management, and optimization. Since Hewlett Packard Enterprise introduced HPE GreenLake four years ago, other infrastructure and network aaS players have tried to catch up. Our financial model and third-party management capabilities allow us to provide the most flexible solution.
 Say hello to every opportunity and scale for any challenge. Welcome to the new era of Agile NaaS from HPE Aruba Networking―it's for what comes next.
Additional resources