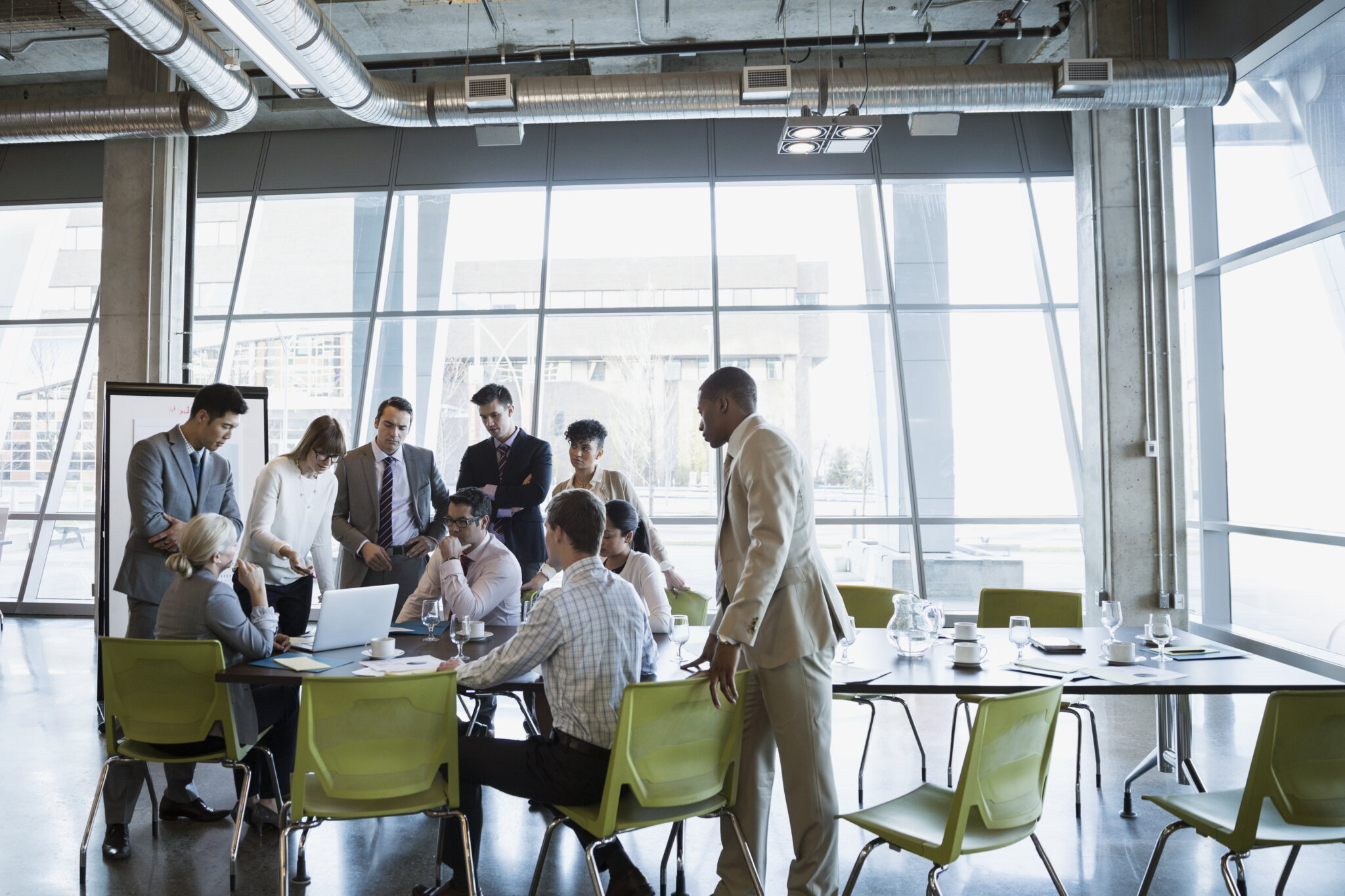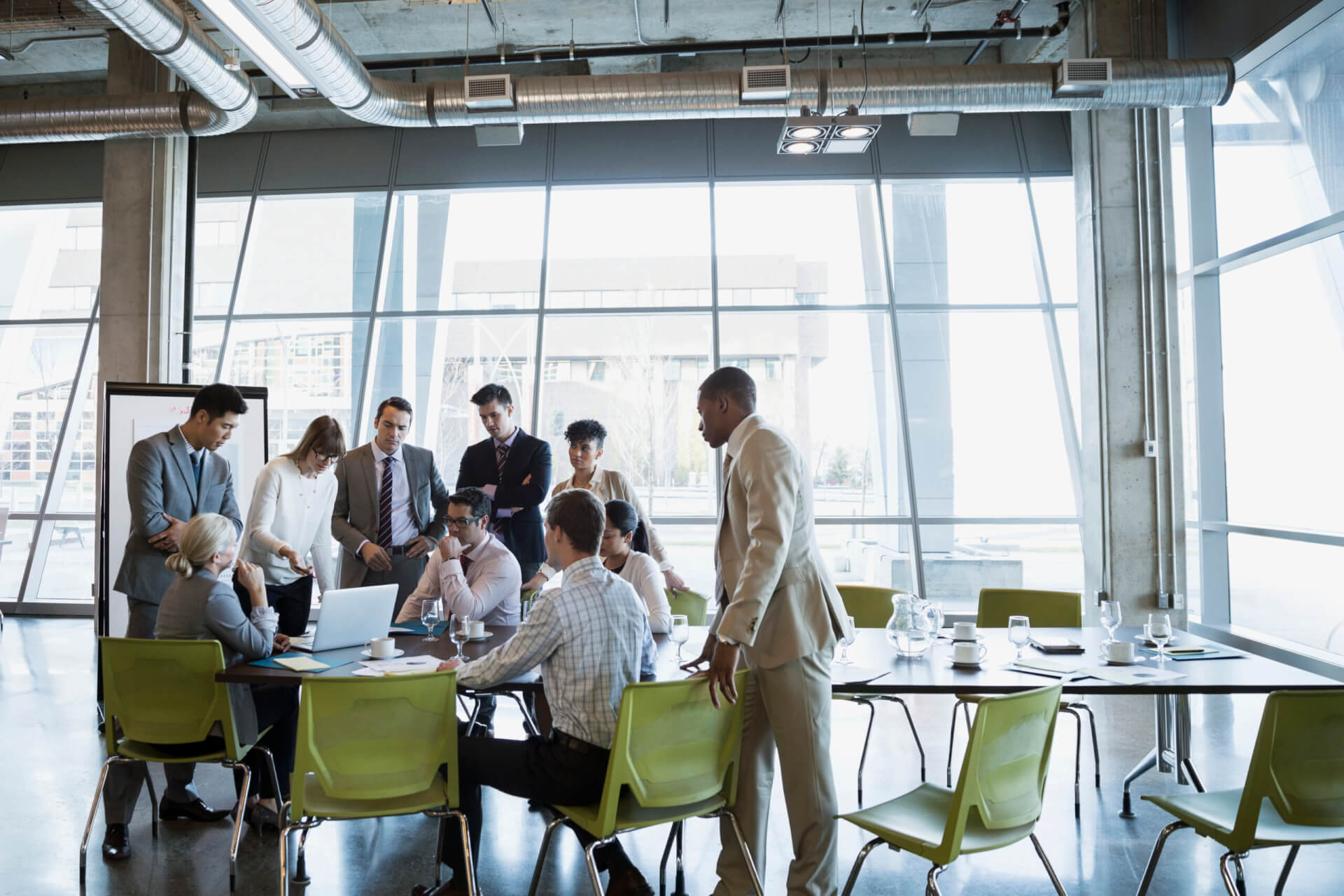 As winning organizations successfully implement new customer engagement models, formalize hybrid work, and deliver better user experiences, they rely on a new generation of network services to underpin these key transformations. We believe this changing paradigm requires a new mentality. HPE Aruba Networking is at the forefront, reinventing how customers and partners consume and deliver more business-outcome focused networking.
New ways to deploy ESP
ESP (Edge Services Platform) is our next-generation, cloud-native architecture that is the fundamental, powerful, essential element of our recently introduced Agile NaaS (Network as a Service) from HPE Aruba Networking, which is focused on helping resolve business-driven networking needs faster and more flexibly with an as-a-service (aaS) mindset.
Whether you are looking for a traditional capital expenditure investment or seeking the flexibility of a subscription-based offering for network infrastructure, Agile NaaS from HPE Aruba Networking is inclusive of both scenarios. It elevates the network to a business-critical service and has the breadth and flexibility to deliver the right blend of network solution, acquisition, and deployment choices to power new outcomes in a data-first world.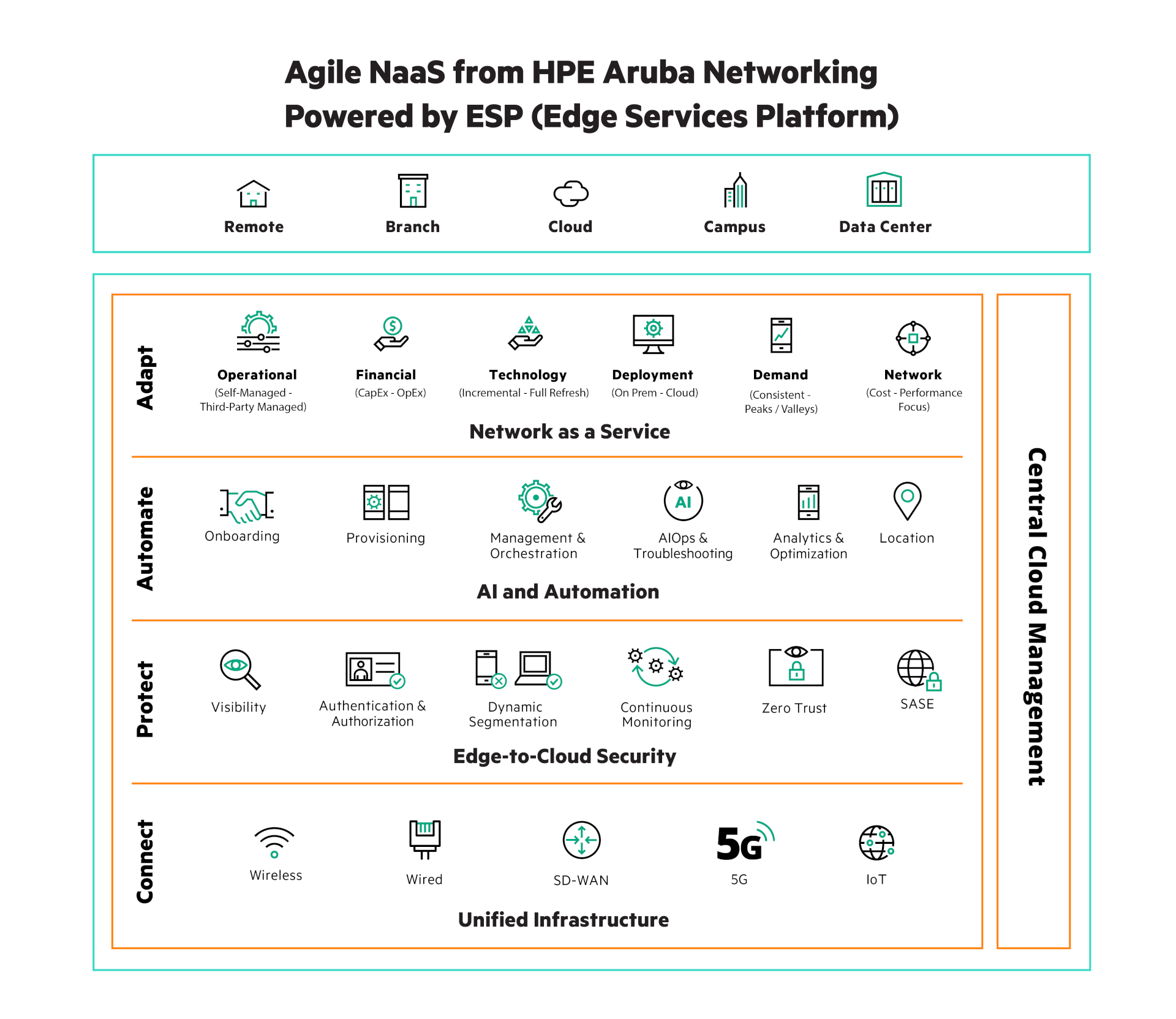 Gain context, visibility, and control over all domains through a cloud-native, uniform console for Wi-Fi, wired, and WAN infrastructure with ESP. Simplify and improve IT operations across campus, branch, remote, data center, and IoT networks—all managed and orchestrated in the cloud or on-prem for ease and efficiency. You can see and fix issues faster with a common data lake that supercharges monitoring, powers comprehensive AI, and automates management with operational data that is captured, correlated, and displayed. The orchestration and foundation of ESP provide the premise for HPE Aruba Networking to deliver a comprehensive NaaS solution.
Agile NaaS is your network, your way
Unlike the "one size fits all" approach of many vendors, which focuses mainly on cost and monthly payments, we help customers define and acquire an optimized solution based on the ESP infrastructure across six major financial, operational, and management dimensions: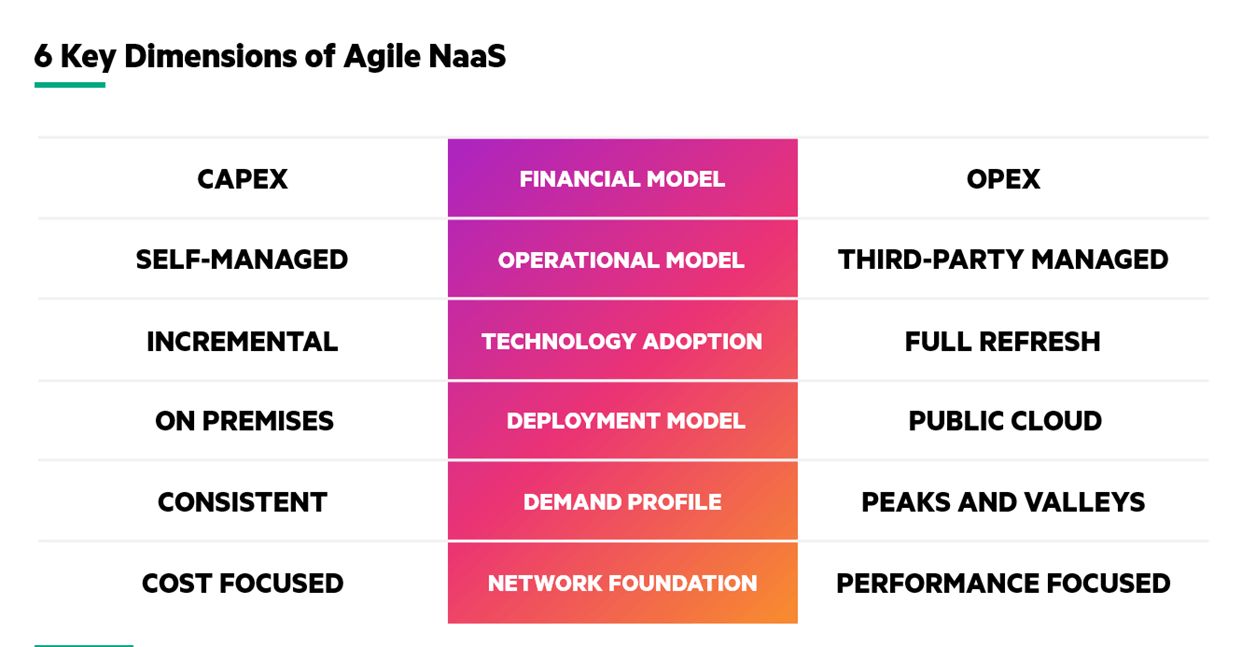 Agile NaaS from HPE Aruba Networking comprises all the products and technologies that an organization needs to build a modern network, while providing the aaS flexibility to meet business needs using the network foundation elements of ESP:
Operational delivery flexibility, whether managing the ESP infrastructure internally or by a third party such as HPE Aruba Networking or a partner
Financial flexibility to acquire the ESP infrastructure through a CapEx acquisition or by utilizing an OpEx approach with monthly subscription NaaS payments using HPE GreenLake for Aruba networking
Lifecycle management of new hardware and technologies either through continued capital acquisition means or through a technical refresh with HPE GreenLake for Aruba networking
Deployment flexibility, either on-premises or in the cloud
The connectivity, scale, security, automation and sustainability your business requires, based on market-leading networking technology
Avoid being forced into a single approach to building your network infrastructure. Work with both the business and technical stakeholders to build a network strategy that works for the business, and then use that information to design and implement the ESP infrastructure that best supports your business objectives.
Agile NaaS from HPE Aruba Networking is about your network, your way.  If maintaining traditional acquisition, deployment, and management models is the preferred path, ESP is still the proven architecture for you, starting with Central.  If shorter planning cycles and the flexibility of subscription-based consumption works better for changing business dynamics now or in the future, HPE GreenLake for Aruba networking enables faster deployment of ESP with the option for comprehensive managed services.
No matter how you deploy and implement your network, ESP is the core network infrastructure of your implementation—deployed, implemented, and managed leveraging Agile NaaS from HPE Aruba Networking.