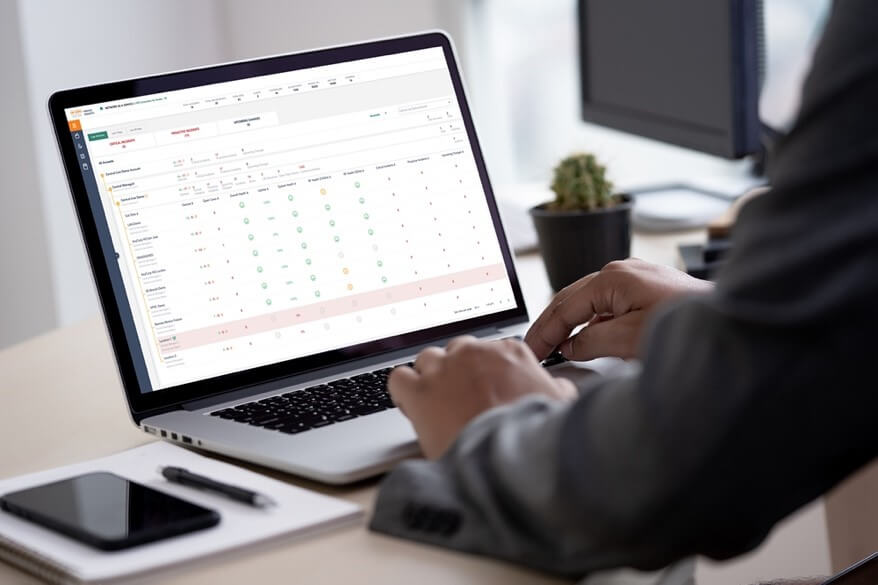 It was time to reinvent. In 2019, CEO, Antonio Neri, made a bold proclamation, He declared that by 2022, HPE was going to transform its business and deliver its entire portfolio as a Service. From that day forward, HPE began to transition its compute and storage products into a as a Service flexible consumption model, and with that success, the story continued to grow.
Four billion dollars invested and four years later, that promise has been achieved, and today HPE GreenLake encompasses all the services a customer can consume from the Edge to the Cloud. HPE GreenLake brings the experience, agility, and economics of the cloud to data centers, co-lo and edge locations while the HPE GreenLake Edge-to-Cloud platform is the foundation for how you buy and transact with us today and into the future.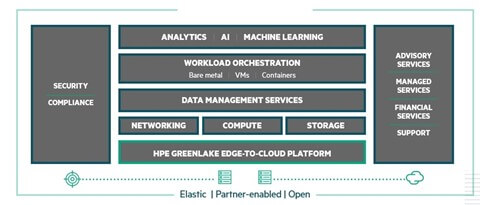 The edge-to-cloud platform
With networking a key pillar of HPE's overall growth, HPE Aruba has risen to the challenge and continues to innovate with new as a Service offers based on its award-winning and respected Edge Service Platform (ESP).
HPE GreenLake for Networking is our branded Network as a Service (NaaS) offering, based on ESP, where we package Aruba products including hardware, software, and services via subscription through a monthly recurring payment (MRC). We have a few product options:
HPE GreenLake for Networking NaaS Service Packs is our standard offer for partners and includes the bundled package above along with digital insights on lifecycle management for the care and feeding of your customer's network. Service Packs are built specifically for our partners, providing a cost-effective model to bundle your customer service management and build your own offer. It is ideally suited for partners wishing to expand their aaS revenue quickly and easily while continuing to offer customers your assessment, design, implementation, and management services.
HPE GreenLake for Networking NaaS with Intelligent Operations is for customers who want to outsource the day-to-day management of their network with Aruba Network Operations Center (NOC) support. It is ideally suited for partners that do not offer managed services, enabling them to resell the Intelligent Operations to their customers, while still owning the customer relationship. The customer receives 24x7x365 management through the Aruba NOC along with AI (Artificial Intelligence) technology that drives proactive versus reactive management. We work with partners to support the delivery of exceptional experiences and business outcomes for their customers.
So, what is the difference between HPE GreenLake and HPE GreenLake for Networking?
HPE GreenLake is a cloud experience that enables our partners to provide customer outcomes consumed any way they want, where ever they want, with technology that sits in the cloud (public, private, hybrid). HPE GreenLake for Networking is a comprehensive, partner-led, Network as a Service offer via subscription, with cloud-like qualities and much of the technology sitting on-premises (e.g., Wi-Fi access point, ethernet switching).
For partners, HPE GreenLake for Networking helps you expand your footprint into a new consumption-based market and makes it easier for you to purchase, sell, and deliver targeted solutions that meet your customer needs. It also broadens the value-added services you offer your customers, unlocking new revenue and margin opportunities.
Whether it was bringing your own device (BYOD) and mobile-first networking in the 2010's or the increasing adoption of Network as a Service in the 2020's, Aruba has always been at the forefront of innovation. It is time to reinvent. With HPE GreenLake for Networking partners can now provide their customers with a fresh option to consume networking.
For more information HPE partners can visit the HPE Partner Ready Portal. If you are interested in learning more about HPE GreenLake for Networking and the value for your customers, visit https://www.arubanetworks.com/solutions/naas/. If you are interested in learning more about HPE GreenLake, visit https://www.hpe.com/us/en/greenlake/partners.html.
Related Resources