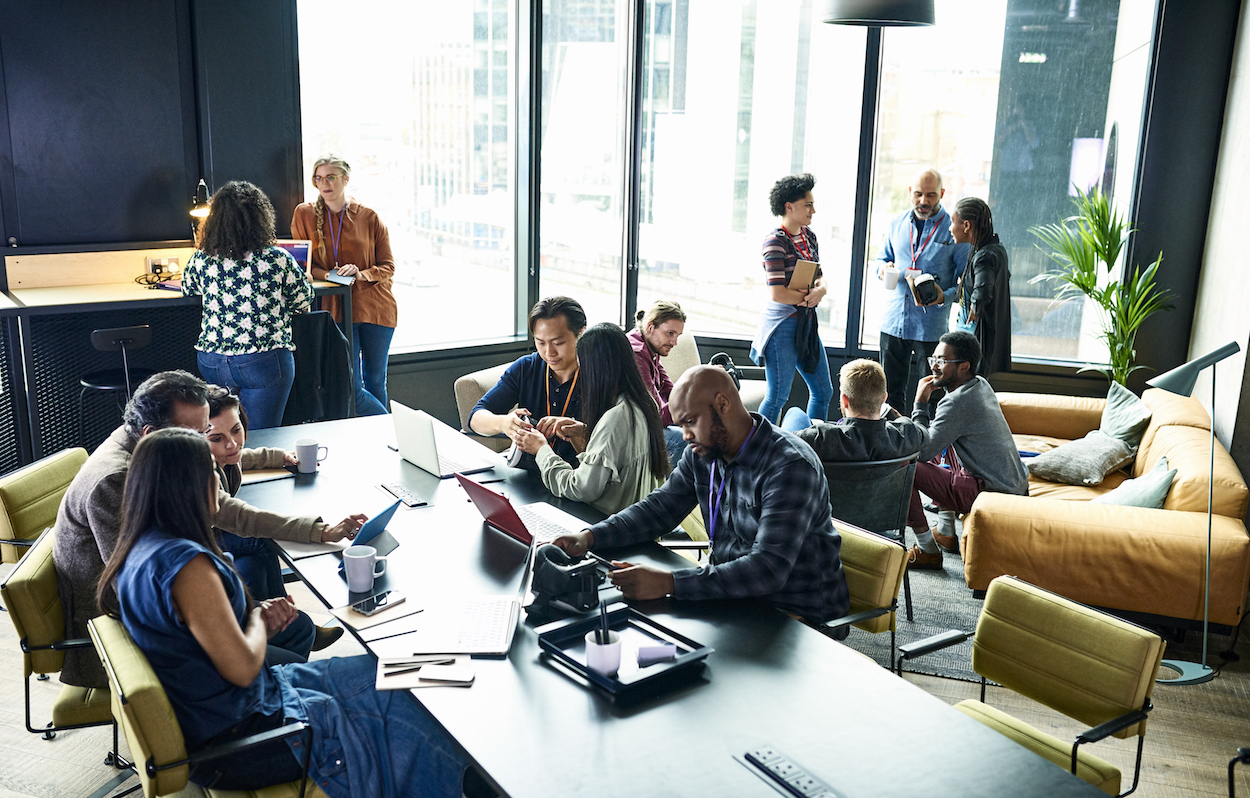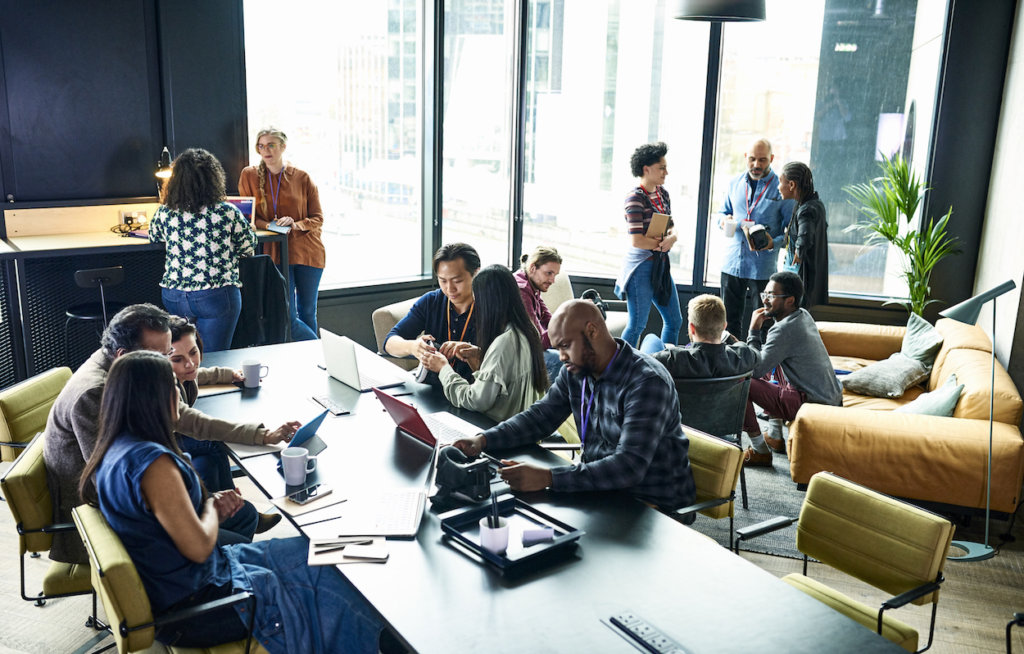 What do intelligent workplaces, secure remote site monitoring, and smart building digital twins all have in common? All three require the seamless fusion of information technology (IT), Internet of Things (IoT), and operational technology (OT) so customers can quickly adapt to changing environments and user requirements. Adaptability comes from hyper-awareness of a facility's occupants, service needs, security, and safety requirements, the inputs for which come from networks of machines in the physical world, logical representations of physical phenomena (such as people counting, temperature, light level), and contextual data generated by underlying network infrastructure (identity, location, security posture, applications in use).  Applications and services then analyze, monitor, and act upon those data to address evolving business, machine, and employee needs.
Aruba's Edge Services Platform (ESP) is the first fully programmable platform to fuse IT, IoT, and OT data with contextual information generated by the ESP network. ESP is built on three pillars: a unified infrastructure that can interface with a broad range of IT, IoT, and OT devices and services; a zero trust framework that provides uniform security from edge to core; and AIOps to provide uniform visibility, monitoring, and management of the entire infrastructure.
Used in conjunction with applications and services from strategic ecosystem partners, Aruba ESP can accommodate virtually every subsystem in a facility, from machine inputs and outputs (I/O) on a manufacturing floor through multimedia devices in the CEO suite – from social distance monitors to gunshot detectors, rotating equipment monitors to guest wayfinding – with solutions tailored for education, enterprise, healthcare, hospitality, industrial, manufacturing, retail, transportation, and government applications.
For nearly 15 years, Microsoft and Aruba have been mutual customers and strategic ecosystem partners. Starting with the development and implementation of an SDN API to deliver better Quality of Service and diagnostics to Microsoft Lync customers, Microsoft and Aruba have collaborated to deliver better, more secure user experiences.
Today, we're collaborating across multiple fronts to facilitate hyper-awareness to the benefit of our mutual education, enterprise, healthcare, hospitality, industrial, manufacturing, retail, transportation, and government customers. Areas of collaboration include:
Azure IoT Hub integration: Aruba Wi-Fi 6 Access Points are equipped with multiple radios and ports to interface with a broad range of sensors, actuators, and other machines. IoT and OT data captured by the access points can be securely tunneled to the Azure IoT Hub for use by Azure services. Whether the goal is to create a digital twin of a smart building, consume and archive process data, or implement predictive maintenance services, the combination of Aruba access points and Azure IoT can bring your vision to life.
Azure Virtual Network: Aruba SD-Branch solutions encompass virtually every element of network IT connectivity including wide area network, Wi-Fi, wired local area networks, and security services. These elements can be remotely configured, managed, and monitored to speed deployment and proactively solve end-to-end networking issues. Integration with Microsoft's Azure Virtual Network allows customers to spin-up, secure, and scale out remote sites in record time, ensuring good application performance backed by comprehensive network management.
Microsoft Endpoint Manager and Microsoft Defender Advanced Threat Protection: Aruba's zero trust framework is centered on policy management, access control, dynamic micro segmentation, and guest access managed by Aruba ClearPass Policy Manager. Integration with Microsoft Endpoint Manager ensures consistent implementation of anti-malware policies and Windows Firewall security. Microsoft Defender Advanced Threat Protection integration with ClearPass provide a means to collect and process behavior signals from endpoints, identify attack characteristics with sophisticated threat intelligence, and derive cloud-based insights, detection alerts, and recommended responses to advanced threats. Aruba is also an active participant in the Microsoft Intelligent Security Association.
Microsoft Productivity & Collaboration Tools: Aruba's deep packet inspection mechanisms are used to detect, prioritize, and apply Quality of Service to a broad range of Microsoft applications including Office 365, Teams, and Skype for Business. The result is toll-quality voice, jitter-free video, and automatically prioritized wireless access over non-essential applications competing for wireless bandwidth.
The combination of Aruba ESP, Microsoft Azure services, and Microsoft applications form an extensible, secure, hyper-aware platform from which customers can power a broad range of collaboration, productivity, and monitoring applications. With more than a decade of collaboration, and joint deployments at many of the world's largest enterprises, you can look to Aruba and Microsoft to deliver innovative solutions of lasting value.
To learn more, visit the Aruba and Microsoft integrated solutions web page.