I had an opportunity to sit down with Ethan Banks, co-founder of PacketPushers Interactive, to get the inside scoop on what he does, what he's looking forward to at the conference and the future of technology. Follow Ethan on Twitter at @ECBanks and don't miss the great content at PacketPushers.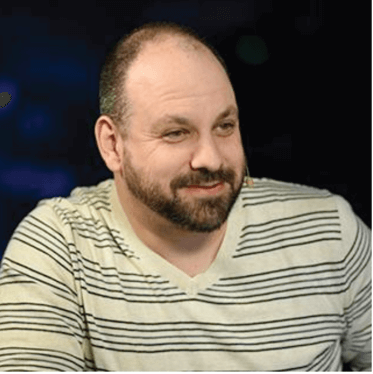 PK: When you're not hanging out at ATM18, what's your day job?
EB: I'm the co-founder of PacketPushers Interactive, and what I do is research and write, do podcasts and record video on really technical topics for IT engineers.
Our philosophy at PacketPushers is continued professional development. We want to keep tabs on what's going on in the industry, and then how we apply technology to the problems that real-world engineers have. The people in our audience write to us about problems that they're having. We find the cross-section among our audience, the vendors and technologies, and we go after the topics that we think will be most interesting to our audience.
We want to challenge the way people have been building their networks or designing data centers if there's a different approach that's worth considering.
PK: What motivates you to do what you do every day?
EB: I love to share complex information in an understandable way, so they can make decisions about technology for the businesses they support. I started blogging in 2007. I like to take something that seems like it's really hard to understand, figure it out myself and then explain it back to someone.
PK: What is the first thing you'll do when you get to Vegas for ATM18?
EB: I'm going to check into the hotel, get unpacked and go to the gym to get a workout in after being on the plane for eight hours. I'm going to sweat the plane out.
PK: What's the coolest part about going to ATM18?
EB: Access to nerds. I'm going to talk tech and meet people who make cool things at Aruba. I'm going to learn a bunch of stuff I didn't know.
PK: What part of ATM18 do you dread the most?
EB: I'm the stereotypical engineering introvert. If you were to follow me around the conference, you'd see me clinging to the edge of the room or sitting at the corner. I'll be quiet, listening, but surviving the chaos that's a major IT conference.
PK: What technology are you wearing right now?
EB: I'm wearing a Garmin Vivofit smartwatch. I use it to track my workouts and my heart rate 24x7. I can see how my cardio rate is progressing. I have a different Garmin watch, a Fenix 3, for outdoor activities. I hike in the mountains, and it tells me the GPS routes, how high or low I am, and whether a storm is coming in.
I love data, the Garmin ecosystem is great for collecting all data for about your individual performance and heath, which I find interesting and motivating.
PK: If you weren't in technology, what would your life be like?
EB: I love to be outdoors. I love the mountains. I hike year-round. I do a little trail running, and I like to snowshoe. To translate that into what would I do if I weren't in technology, I've been researching what it would take to become an outdoor guide or wilderness-trained emergency medical technician.
PK: Who do you see as the undisputed guru of technology innovation?
EB: Elon Musk has come up on my radar the most over the last three years. It feels like a cliché answer, but I think this guy is special. Elon Musk has a vision for a very different world, and he's doing what it takes to execute to get us to his vision. He has a vision for energy, where energy is renewable clean and cheap. He has a vision for transportation, where it is safe autonomous, automated and there's no congestion. He has a vision for space – and a future beyond Earth. He's not just a futurist talking about it. He's spending money and taking risks.
PK: Who would you want to have dinner with?
EB: I'd have dinner with Mr. Musk by the romantic light of a Falcon Heavy rocket.
PK: What will be the most life-changing technology in our lifetime?
EB: Ubiquitous solar power. Solar will displace fossil fuel and reinvent electrical grid as we know it. Once everyone is using solar for power, there are significant implications for the world because of the oil economy. All of a sudden that equation changes. We'll be able to adopt electric cars because we'll have solar accessible at home to power the vehicles. Solar is the catalyst that changes life.
PK: In what market segment will we see the next big disruption?
EB: Transportation. I think we're at a tipping point. We have to change auto emissions because of climate change. We're headed toward fully electric drive trains. Tesla is on the leading edge, and all major automotive manufacturers have an electric game plan now.
Autonomous driving is making real progress. Combine electric vehicles with autonomous driving, and the car has changed entirely. We might not even have to buy cars, there may be regional centers we can call to pick up a car, schedule it and it takes us where we need to be, and goes back to a central location. It's very realistic within our lifetime.
PK: What is your current favorite meme/GIF?
EB: SSIDs inspired by Game of Thrones.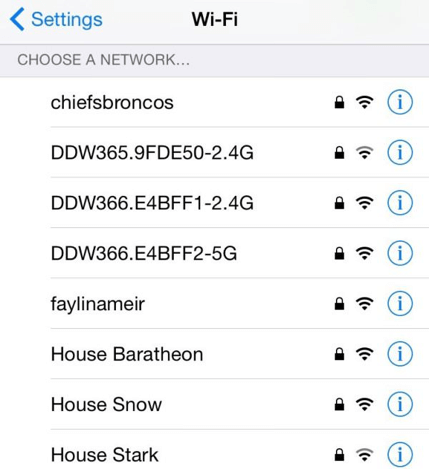 Ethan is a delegate at the Mobility Field Day Extra Roundtable on Wed., March 28 at 3:15pm PST at #ATM18. Watch the live stream here: http://techfieldday.com/event/atm18/
Tags: