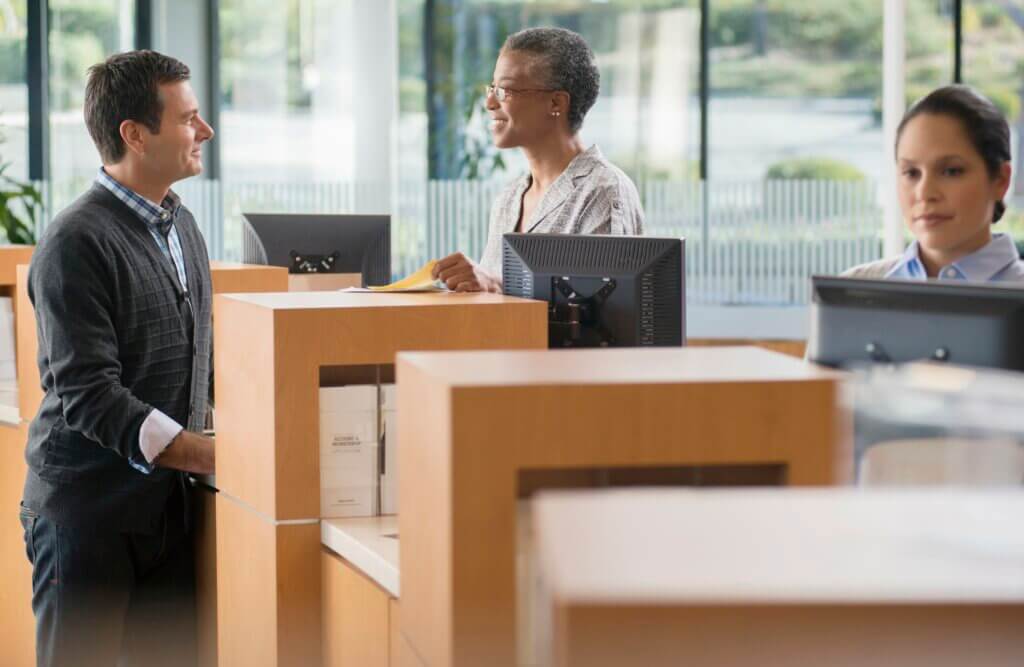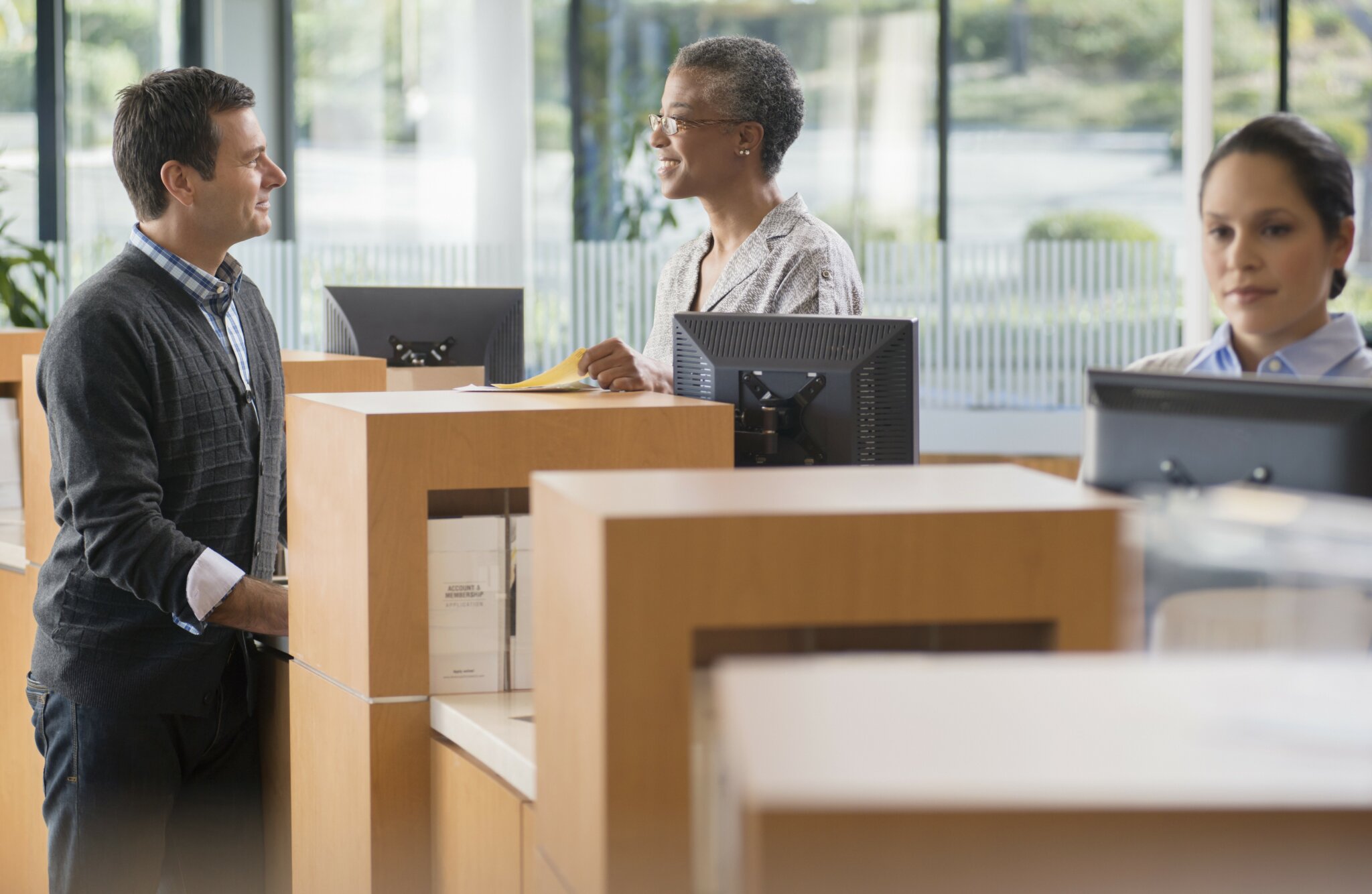 Brick-and-mortar branches to increase — and offer digital services
Aruba recently conducted a survey of retail banking line of businesses (LOBs) and IT executives to better understand their priorities over the next two years. Most respondents said they would be increasing their technology budget for retail banking centers. They also intend to offer a one-stop shop for financial services that go beyond just traditional consumer banking. The intent is to add business, home, and auto loans; financial advisory services; and investment and wealth management at banking centers. Retail banks will continue to prioritize 24/7 customer-facing mobile banking apps for easier transactions.
The study confirmed that, across all tiers, brick-and-mortar banking centers aren't going anywhere. The table below demonstrates the increase of retail banking centers by footprint and percentage.

Within their organizations, respondents said the top three pressures they faced are:
the need to manage security compliance,
pressure to reduce the cost of operations to improve margins, and
focus on growth in new markets.
Our findings indicate that enabling IoT and multi-cloud are top priorities for retail banks, which means they must upgrade their wireless and wired access switching infrastructure in order to stay competitive and meet business requirements. Wired access infrastructure upgrades must meet increased end-point device power demands associated with in-line Power over Ethernet+ (PoE+) and enhanced port-level security requirements. Retail banks will find it easier to improve agility and eliminate WAN and LAN network move/add/change (MAC) control costs tied to SD-Branch and LAN infrastructure using role-based access control (RBAC) and automation.
Wireless infrastructure upgrades will be critical as banks offer speedy, frictionless digital services to customers. Furthermore, as banks create safer open office environments, security will remain a top risk and must be supported with technology that offers effective security controls while meeting regulatory compliance requirements.
The evolution of the banking center requires technology upgrades
Given increased competition and mounting customer expectations, 45% of retail banks are feeling the pressure to evolve—and they're looking for new technology partners that can help them stay ahead of the game. Banking executives acknowledge that they need to produce creative solutions that satisfy rapidly evolving customer demands. Aruba and HPE offer seamless solutions to help them meet these challenges.
For instance, suppose a financial advisor with a mobile tablet at a banking center needs to review a quarterly investment report with a remote client. In this scenario, Aruba offers several quality of service (QoS) mechanisms over Wi-Fi as well as over the wired access switching infrastructure to prioritize, protect, and maintain the quality of the session for the duration of audio-/videoconference call. In another scenario, perhaps banking institutions are looking to introduce a secure, frictionless Wi-Fi service for customers visiting banking centers. Here, Aruba Air Pass, in conjunction with cellular carriers, enables a seamless, secure roaming network service on bank premises, leveraging the same security credentials associated with the customer's mobile phone SIM. The elegant transition from cell to Wi-Fi and vice versa happens automatically without any customer input or interruption. This type of connectivity will increasingly gain traction as banking institutions seek to either implement customer Wi-Fi for the first time and/or initiate efforts to migrate from captive, portal-type Wi-Fi services requiring repeated customer input.
Today's banking customers and associates are able to enjoy appreciably faster connectivity and a greater variety of digital services than ever before. Aruba's Wi-Fi 6 access points are Wi-Fi certified, meaning they've met an internationally recognized seal of approval based on tests against agreed-upon industry standards for interoperability, security, and a range of application-specific protocols by Wi-Fi Alliance (WFA) independent Authorized Test Laboratories. New Wi-Fi 6E intrinsic access point location services with GPS and Fine Time Measurement (FTM) protocol ranging allows for location-powered apps, such as check-in and improved ability to find people within the service center. Wi-Fi 5 and 6 access points with integrated Bluetooth Low Energy (BLE) support hyper-personalized customer experiences via mobile-app messaging or indoor location-based wayfinding. So, no matter where you are in your wired or Wi-Fi life-cycle management and digital transformation journey, Aruba can help with solutions to advance your business.
Continuous data analysis at the edge is processed by Aruba Central Cloud to deliver real-time, AI-powered network insights for enhanced IT efficiency and operations. The Aruba Central management solution provides comprehensive visibility and proactive AI-based insights on network and security issues from indoor and outdoor access points to the end points being used, giving banking centers and IT operations teams a lead over the competition. AI for IT Operations (AIOps) recognizes and responds to the unique characteristics of each banking environment, so IT can stay up to date on the health and security of the network based on their deployment and the services delivered.
Aruba provides Network-as-a-Service (NaaS) with intelligent operations support on a 24/7 basis for banking institutions across all tiers that are actively seeking to lower operating costs while increasing agility of operations. These services offer flexible infrastructure consumption and financing models across the entire technology infrastructure stack, while freeing up bank IT resources to work on critical line-of-business initiatives. Additionally, these services also come with an alternative NaaS option allowing the bank's IT teams the ability to co-manage and support their network together with their existing managed services partner.
First Bank gets a power boost with Aruba EdgeConnect SD-WAN
St. Louis-based First Bank faced many familiar challenges during digital transformation. Running its core banking platform, voice capabilities, and productivity solutions meant that megabytes of data were overloading First Bank's traditional MPLS network. Numerous SD-WAN solution providers were evaluated, but none of them were able to fail over circuits without dropping a call—a critical requirement for First Bank customers and associates.
When First Bank discovered Aruba EdgeConnect SD-WAN edge platform, it moved swiftly to action, deploying EdgeConnect across all banking centers, ATMs, workspaces, and even data centers, while bringing application performance to new heights and accelerating HTTP traffic, file sharing, and backups with Aruba Boost WAN. These days, First Bank is looking toward the future with more efficient network expansion, thanks to its newfound ability to have a physical EdgeConnect appliance on-premises or virtually in the cloud. The bank is now strategically using certain banking centers as regional data center hubs to reduce SaaS and cloud application traffic while easing backup traffic backhauled to the primary data center.
Aruba SD-WAN benefits:
70% reduction in disaster recovery testing time
35% higher application performance on average
$1M a year in savings over a traditional MPLS network
My recommendation
In the coming months and years, retail banks can increase performance and flexibility by using Aruba AIOps and NaaS to keep costs in check and optimize operations — regardless of what lies ahead. Upgrading to Aruba technology allows banks to create a digital banking center roadmap for the future, and Aruba's agile NaaS options offer flexible alternatives to traditional financing and operations.
For more information about how NaaS can help, check out this overview of HPE GreenLake for Networking NaaS.
For additional insights on how banks are addressing the next era in customer delivery, take a deeper dive into Aruba's Retail Banking survey.
[1] This survey was conducted from February 21 to March 30, 2022. Current economic conditions may impact the survey results. However, even if funding decreases in response to a recession, the majority of banks are likely to continue adding banking centers and investing in technology upgrades.