If you have an entitled support account, you may have noticed that an Idea Portal has been implemented in the Aruba Support Center. The Support Center Idea Portal contains many similar features as Airheads Social's ideas portal, and users are able to vote on helpful feature requests. Posts entered into the Support Center Idea Portal are regularly reviewed by Aruba's engineering team for possible consideration and implementation.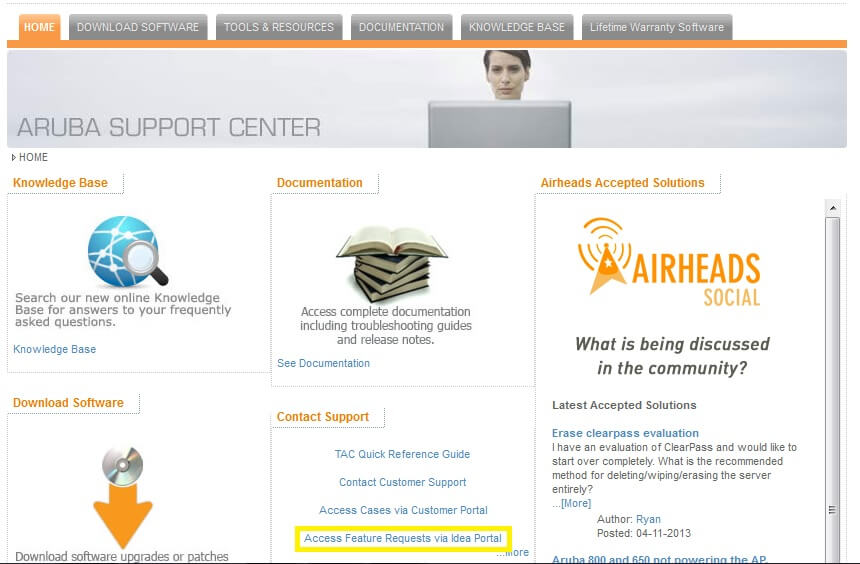 Click on "Access Feature Requests via Idea Portal" under "Contact Support" to enter an official product feature request. You need to be logged in to the Support Center to see this link.  
To avoid confusion for our community members, we will be changing the focus of our community ideas category. Moving forward, please submit all Aruba product ideas and feature requests by clicking on the "Access Feature Requests via Idea Portal" link in the Support Center. The "Product and Technology" community idea category is now renamed to "Technology", and this area will be focused on general wireless and mobility technology topics. Please continue to use this category to share general industry ideas and discussions with your community peers.