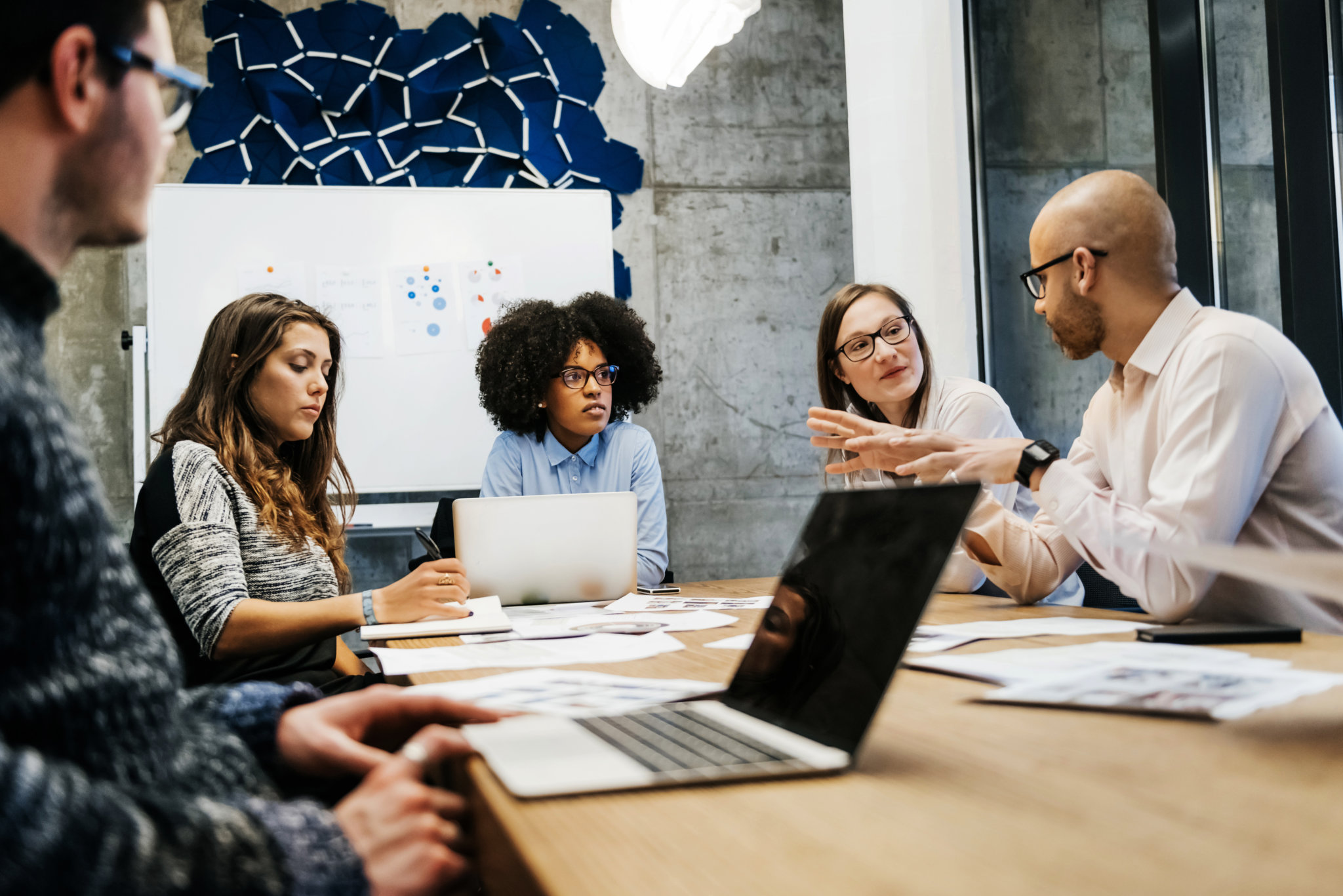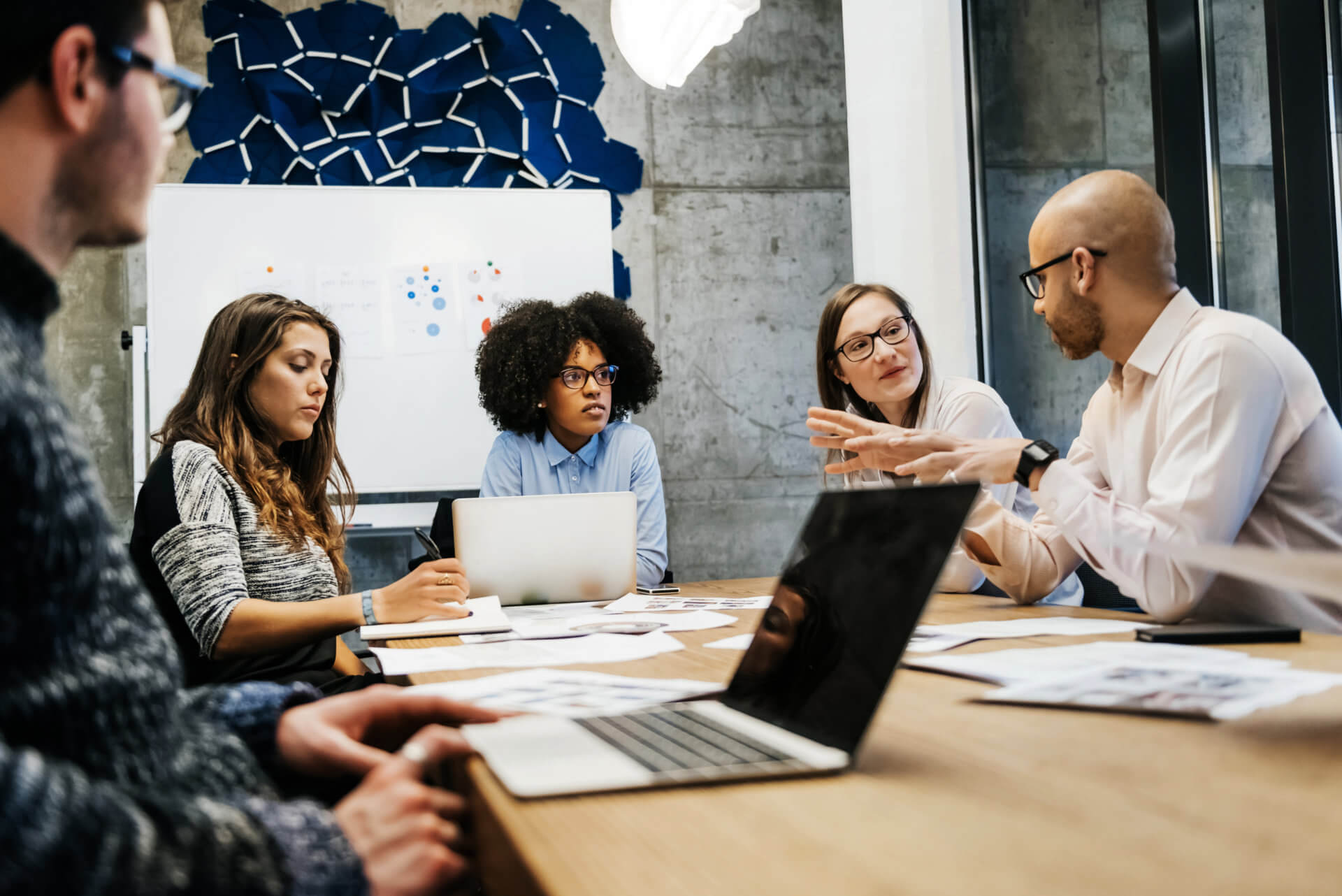 Reimagine the way you validate network changes with a combined network and end-user perspective via Aruba Central and Aruba User Experience Insight (UXI)
Businesses are spending a fortune on digital transformation initiatives. To better support such projects, many IT leaders are also modernizing the network infrastructure to improve the delivery and performance of new digital apps and services.
Unfortunately, businesses often struggle to quantify the outcomes of these efforts. Even worse, at times they need to roll back newly implemented network changes – such as device firmware upgrades or even entirely new installs – because overall performance or health suffers, instead of becoming more efficient.
At Aruba, we have seen cases where IT teams have confidently rolled out shinning network infrastructure to support an esport event or football tournament, just to realize that it was not working for end users because of sub-optimal positioning of wireless access points (APs).
IT teams need a fast, reliable way to identify such issues early in the process, take corrective measures, or hold vendors and service providers accountable if the data comparison shows degradation in the network's output. That's where the combination of Aruba Central and Aruba UXI enter the picture.
This five-blog series, "Outside-in and Inside-out of a network" illustrates how Aruba UXI and Aruba Central are helping IT teams across the globe to proactively fine-tune, secure, troubleshoot, fix, and optimize networks by providing multiple points of observability.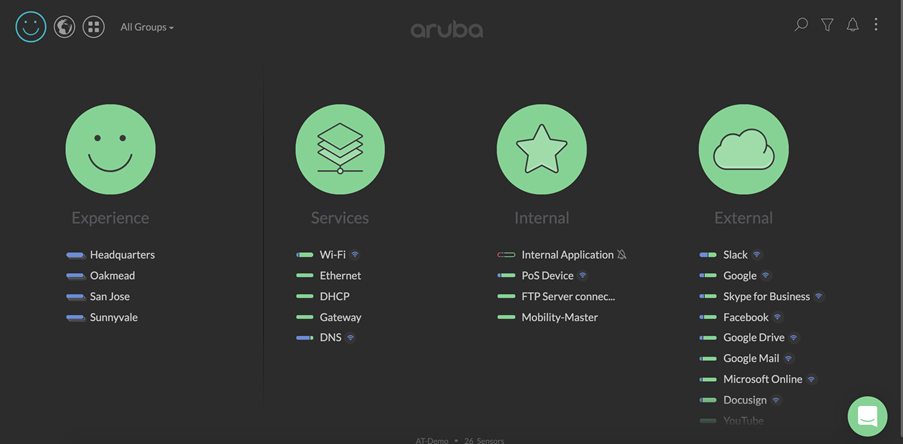 In this second installment, we explore a real-life scenario from one of our largest retail customers. Read on to see how they leveraged the Aruba Central + Aruba UXI solution to validate the impact of network changes from an end user's perspective, using AI-powered insights that make the network more efficient while giving IT operators confidence to execute or rollback network changes in real time.
(Part one of the series showcased how Aruba Central and Aruba UXI simplifies life for IT teams by alerting them when a SaaS application drops and provides them with actionable insights to rapidly fix the issues. Do read it if you haven't already.)
Fixing newly implemented network upgrade in a post-COVID world
One of the world's biggest retailers was preparing to resume operations after a lengthy COVID-19 lockdown. The IT organization was upgrading the network infrastructure to support a zero-touch shopping experience for customers. However, IT received repeated complaints from staff and customers about sporadic Wi-Fi issues, and customer transactions were repeatedly failing on the mobile point-of-sale (POS) systems across several stores.
Fortunately, the retailer's IT organization has deployed Aruba UXI and Aruba Central to optimize its new network estate. Once the problems began surfacing, the IT admins quickly received alerts and went to work on  rapidly troubleshooting and fixing the issue.
1) The IT admin clicks into the Aruba UXI dashboard and discovers that channel utilization and retry rate is quite high, along with a low bitrate showcasing issues happening due to AP transmit power.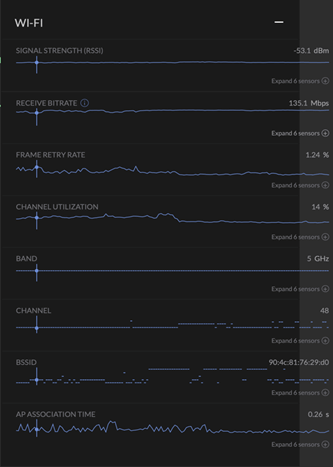 2) Meanwhile, the AI Insights feature within Aruba Central has analyzed network performance and confirms that the problem is on the network end due to the following reasons:
Disabled radar channels
Lower beacon rate with more SSIDs
Sub-optimal transmit power

The same AI Insight also provides the following recommendations to fix the issues:
Enable higher radar channels
Disable lower beacon rates and increase basic rates to 12 Mbps
Change transmit power to their recommended values
Better yet, action cards within the AI Insight show which groups of APs and sites are most impacted by these issues, helping the IT admins prioritize and fix events across its chain of retail stores based on business and network impact.
3) Using the AI Search feature in Aruba Central, the admin quickly surfaces the right help documentation and pinpoints where within the user interface they can quickly make the proper configuration changes.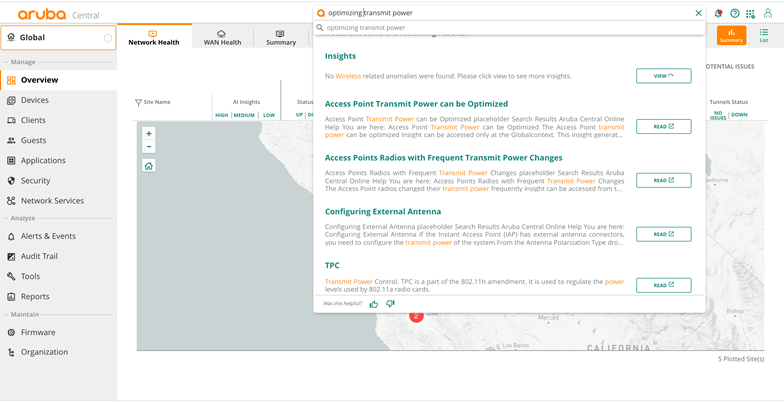 4) Aruba UXI then helps validate the impact of these changes on end-user experience. UXI sensors are deployed at strategic locations throughout the store, which have been monitoring the network through this entire process. The IT admin opens Aruba UXI dashboard and witnesses the impressive results:
50% improvement in channel utilization
24% improvement in Rx bitrate
88% improvement in frame retries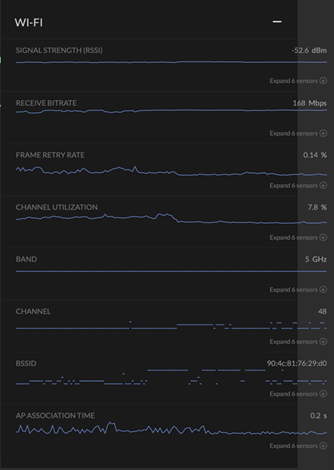 5) Using company and peer baselines in Aruba Central's AIOps suite, the IT admin was also able to determine dozens of other stores that would benefit from the same configuration changes. In just a few mouse clicks, the changes are pushed out across all of the appropriate sites and devices, instantly producing the same network performance and user experience improvements.
The best part of the whole exercise was all the execution and troubleshooting were done remotely! No truck rolls, no waiting, and no extra costs!
Aruba Central along with Aruba UXI provides an extremely powerful solution to test and validate network changes, decreasing the risk of any glitches in network and application performance that may stem from sub-optimal configurations or operator error.
Stay tuned for the next entry in our blog series as we explore how Aruba Central and Aruba UXI help IT teams to proactively test network performance 24x7 and fix issues before they impact end users.
In the meantime, learn more about how Aruba UXI is solving real problems for IT. You can also try Aruba Central and see it in action first-hand by signing up for our self-guided demos.
---
Read the other blogs in this series:
Stay on top of your SaaS apps with Aruba Central and Aruba User Experience Insight
Quickly validate the impact of network changes with Aruba AIOps
Keep your IT teams ahead of outages with Aruba
Rapid, location-aware troubleshooting with Aruba Central and Aruba UXI agent for Zebra