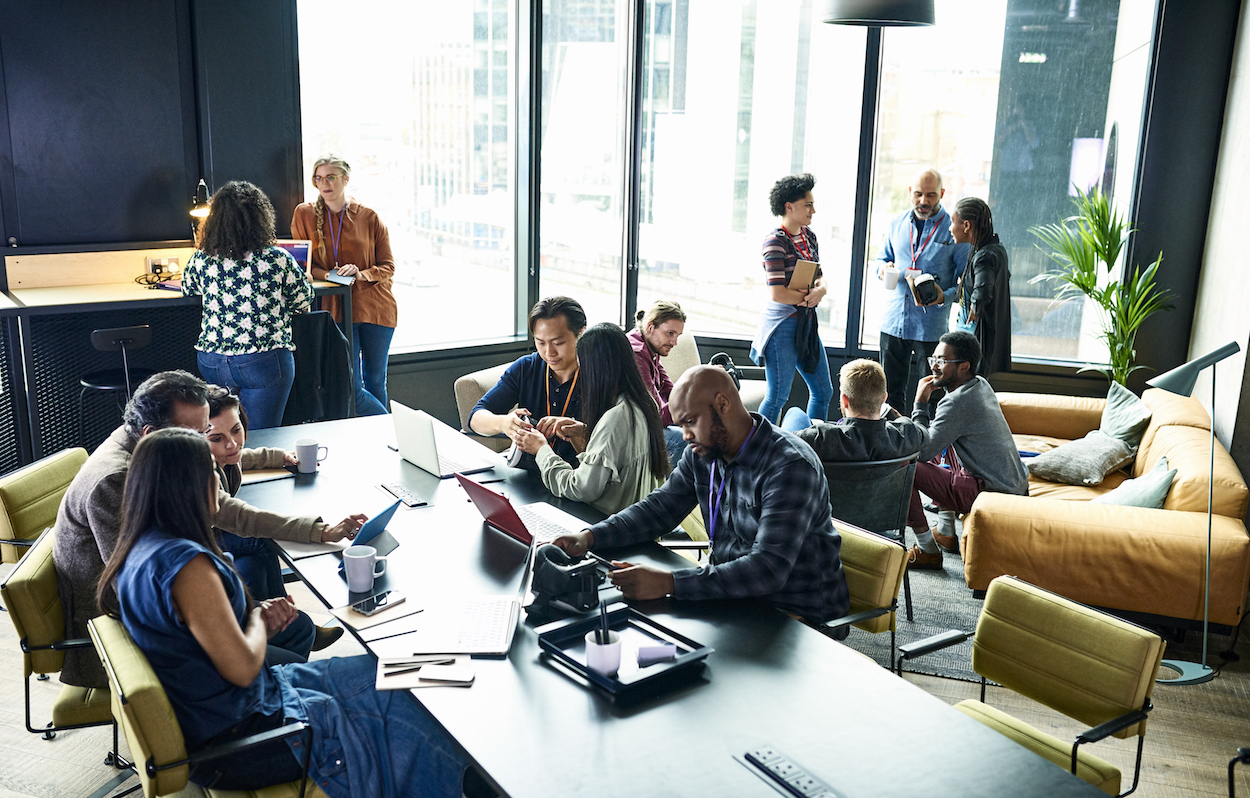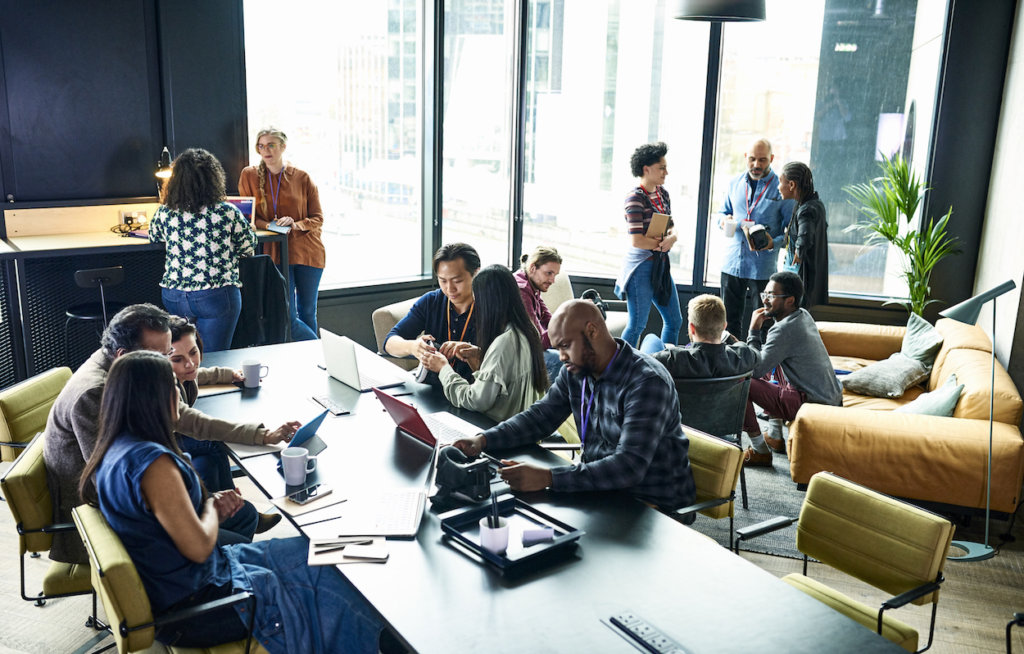 Businesses today need more powerful, consistent wireless networks to support IoT and bandwidth-hungry apps like voice and video. Wi-Fi 6, also known as 802.11ax, promises faster speeds, more reliable connectivity, and the ability to support more devices per access point.
But with the enhanced capabilities of Wi-Fi 6 come greater pressure on enterprise networks. By achieving speeds of up to four times faster than previous standards, Wi-Fi 6 will push more bandwidth to wired networks than ever before—and legacy switching platforms will not withstand the challenge.
These are the hard-hitting facts facing enterprises today:
Wi-Fi 6 rollouts are already ramping up(1)
More than 1 billion Wi-Fi 6 chipsets are expected to ship by 2022(2)
Features of legacy networks, like separately managing Wi-Fi, results in increased costs, extra equipment, and inefficiencies.(3)
As your business moves to a next-gen switching infrastructure to support Wi-Fi 6, keep these five essential features in mind.
Feature #1: Wire speed and VOQ
A network is only as fast as its slowest component. Without the right performance and capacity for your wired network, the move to Wi-Fi 6 isn't feasible. Many legacy switches suffer from head-of-line blocking, which limits the throughput of each port—costing both time and the bottom line.
Look for switches that have a non-blocking architecture with virtual output queuing (VOQ) and wire speed performance. While common in data center switches, such capabilities will also be critical for campus or edge networks with high-density Wi-Fi 6 deployments in order to:
Prevent head-of-line blocking by optimizing traffic flows through the switch
Achieve maximum performance on every port
Feature #2: Multi-gig Ethernet
With the ability to deliver exponentially higher speeds than its 802.11ac predecessor, Wi-Fi 6 support will require a wired infrastructure with far more capacity. Re-cabling network infrastructure is time-consuming and expensive, requiring substantial costs for materials and labor, as well as the expense of business-disrupting downtime.
Keep costs down, limit business disruptions, and future proof your next-gen wired investment by looking for switches that offer multi-gigabit Ethernet on each port. Also, by auto-negotiating the Ethernet link can settle into the highest speed possible on a given cable configuration and support data rates of 1, 2.5, 5, and even 10Gbps.
Feature #3: Modular, flexible uplinks
Your campus network may only require 10GbE uplinks at the access and aggregation layers today. But what happens if Wi-Fi 6, IoT, and other digital technologies force you to scale up to 25 or even 50GbE uplinks in the near future?
Invest in solutions that provide modular, flexible uplinks to help boost throughput on existing switch ports. So rather than purchasing and replacing existing modules, all that's required is a simple configuration change and a new transceiver.
Feature #4: Always-on PoE
Reliable Power over Ethernet (PoE) is non-negotiable for any enterprise deploying power-hungry IoT devices and Wi-Fi 6. For nearly two decades, PoE has helped enterprises save dramatically on cabling costs, connecting and powering low-voltage devices, and delivering both data signals and electrical power in a single cable.
For modernized wired networks, always-on PoE ensures that Wi-Fi 6 access points and other critical devices remain powered, even during scheduled reboots or firmware upgrades. Also key for modern networks is dynamically monitoring and allocating PoE consumption as well as using modular power supplies that help increase available PoE power without costly hardware replacements.
Feature #5: Dynamic segmentation
By 2023, more than 30% of enterprise networks will implement a virtual segmentation strategy, up from fewer than 1% in 2019.(4)
Many Wi-Fi 6 access points will become a de-facto platform for IoT, eliminating the need to purchase and manage separate gateways. However, securing IoT devices and the associated traffic will still be a veritable nightmare for IT teams that continue to rely on VLANs, ACLs, and other traditional, static configurations.
By contrast, dynamic segmentation simplifies network security. Dynamic segmentation makes it easy for IT to secure IoT and mobile initiatives associated with Wi-Fi 6 by automatically applying and enforcing role- and device-based policies across both wired and wireless infrastructure. For example, an IoT-enabled security camera can be assigned a role that restricts its traffic to a specific server only, eliminating the chance that malicious actors can propagate across the network.
Deploy switching infrastructure engineered for the future
A switch today is more than just a port for wired connectivity—it's the aggregation point of business-critical wired and wireless IoT traffic.
Modernizing your switching infrastructure can give your enterprise the high bandwidth, power, availability, and advanced security you need to handle the unpredictable demands of Wi-Fi 6 and other next-generation technologies.
Make your network future-ready with Aruba switching solutions.
Sources:
(1) Broadband Technology Report, "A Look Under the Hood of Wi-Fi 6" January 2019.
(2) Broadband Technology Report, "A Look Under the Hood of Wi-Fi 6" January 2019.
(3) Gartner Identifies 5 Cost Optimization Tactics, Press Release, June 2019
(4) Zimmerman, Tim, "Segmentation or Isolation: Implementing Best Practices for Connecting 'All' Devices," Gartner, Oct. 2019.