With a decade of designing and supporting networks for the Australian Army, the Northern Territory government, universities and retailers, Haydn Andrews has earned dozens of credentials and heaps of experience. Learn as much as you can before you specialize, he advises. Follow @TheWLAN on Twitter and check out Haydn's blog.
Watch the Aruba livestream at #MFD4 on Friday, Aug. 16.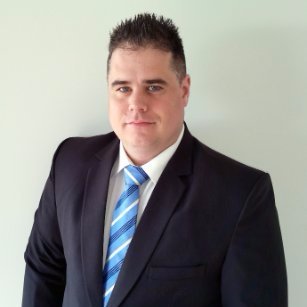 Jamie Easley: When you're not at events like Mobility Field Day, what's your day job?
Haydn Andrews: I'm a senior wireless engineer with Dimension Data, which is about to become NTT. I focus on wireless design for warehouses for a major customer. The warehouses can be anything from a small 30,000 square meters to 100,000 square meters. I walked 20 kilometers just to do the site survey.
Jamie: How did you get into wireless?
Haydn: I got into wireless by accident. I toyed with the idea of university, but spent more time at the bar and socializing than in class. I decided university was a waste of money and picked up a job at a small computer company as a jack-of-all-trades, doing everything from desktop to server to network support.
Then I joined the Australian Army as an IT technician, supporting the defense IT network. As part of the defense work, I took parts of civilian courses for Microsoft and Cisco, but it wasn't enough of the course to sit for the exam. My dad always told me to get any qualifications that I could, so I continued to study on my own and picked up the certifications. I spent 24 months away from home on various courses of deployment and exercises.
When it was time to find something new, I picked up a role as a network engineer, supporting the Northern Territory government. I supported in excess of 1,000 sites—anything from a site with one router and one switch to hospitals and the police force. It was mainly route and switch, but when they decided they wanted wireless in their office space, I tagged along with another network engineer to learn more.
My wife and I moved back to Melbourne, and I picked up a role with the Good Guys, also as a jack-of-all trades, doing wireless, voice, security, route and switch. I got sent to a couple of courses run by AirMagnet (back when it was Fluke) and I learned proper wireless design.
Then I took a contract to deploy 3,000 APs for the University of Melbourne. When I first got there, the people thought the Wi-Fi was useless. I did the site survey and designed the network. I continued to learn more and got more certifications, and I was introduced to the CWNP world.
After that, I worked at Monash University, which wanted to do location analytics for their libraries. I redesigned the wireless so people could see which desks were free in the library. I worked with their data scientists to tweak the wireless to get better analytics.
Jamie: In June, World Wi-Fi Day celebrated the 20thanniversary of Wi-Fi. What's the biggest impact Wi-Fi has had on your life?
Haydn: Wi-Fi has defined my career. If there were no Wi-Fi, I'd be doing route and switch or go into the collaboration space.
The best thing personally is that I can sit on the couch at home and work. I can work anywhere where I want without being constrained by a data port.
Jamie: There's huge demand for tech workers in the US. Are you seeing the same in Australia? What do you think we can do to encourage more young people to focus on STEM careers?
Haydn: There's definitely a shortfall in tech in Australia, although jobs aren't as specialized as in the US. The universities and VARs are the only areas that break it down to wireless, collaboration and route/switch.
Having prominent people like Elon Musk and Steve Jobs make computers less geeky than it used to be. The IT people aren't hiding in the dungeon anymore.
Getting kids interested at a younger age will help. When I walk into an Apple store, I see kids in primary school doing programming without writing thousands of lines of code. Instead, they're making a ball drive an obstacle course. There was nothing like that when I was starting out.
Jamie: What advice would you offer to someone who is just starting out in networking?
Haydn: The traditional entry-level job has disappeared. It used to be that you started in a helpdesk role, answering the phone. But since a large number of companies have outsourced that role, people don't have that initial step.
If you're just starting out, get general knowledge. Do a little bit of wireless, route/switch and security, and find the area that interests you before you go down a specialized path. Find a good midlevel or senior engineer and ask heaps of questions. Find a mentor on twitter. Don't be afraid to ask stupid questions. Wireless is a very friendly community.
Jamie: Why did you become a delegate for Mobility Field Day? What do you get out of it?
Haydn: At Mobility Field Day, I can speak to different vendors face-to-face, rather on twitter or speaking with a systems engineer or account manager. It's particularly helpful with companies that are new or companies that I don't deal with on a daily basis. It's an opportunity to ask candid questions, and I may be able to get more information than they're willing to share in a public forum.
Jamie: There's a lot of talk in the industry that 5G will replace Wi-Fi. What's your opinion?
Haydn: Wi-Fi 6 and 5G both have their own use cases, but I don't see 5G merging over into the LAN side. In Australia, 5G will be a way to get better Internet services in your house than with ADSL or a National Broadband Network (NBN) circuit.
I can't see 5G replacing Wi-Fi because companies won't want to effectively hand off their LAN to a telco. There have been a lot of major telco outages here recently. They've had bit of a bad run. If I were running a company, and everything was reliant on 5G and it went down, I wouldn't be too impressed.
Jamie: There's a lot of talk in the industry that AI and robots are going to take our jobs. How do you think AI will impact the life of a network engineer or admin?
Haydn: AI in the IT space will free up time from doing meaningless work, like changing the VLAN on a port because a customer moved offices. Initially, it will create more work for network and security engineers to build and enable the AI to run.
Until we get to the stage of a sentient AI, when we can have an AI butler, IT jobs are definitely going to be safe.
But it doesn't mean job functions won't change. We're seeing a lot of software-defined networking and "everything API" coming in, so we can interact with systems in different ways, whether through Python scripts or Ansible. It's a whole new skill set to learn.
Jamie: Thanks Hadyn. Looking forward to Mobility Field Day with you!
Meet the #MFD4 Delegates
Tim Dennehy is ready to ask vendors the hard questions.