I caught up with Scott Lester to find out what he's been up to, what he's anticipating most at #ATM19, and why he's a wireless engineer. Read on, and be sure to check out Scott's new podcast The Contention Window. Scott also blogs at The IT Rebel.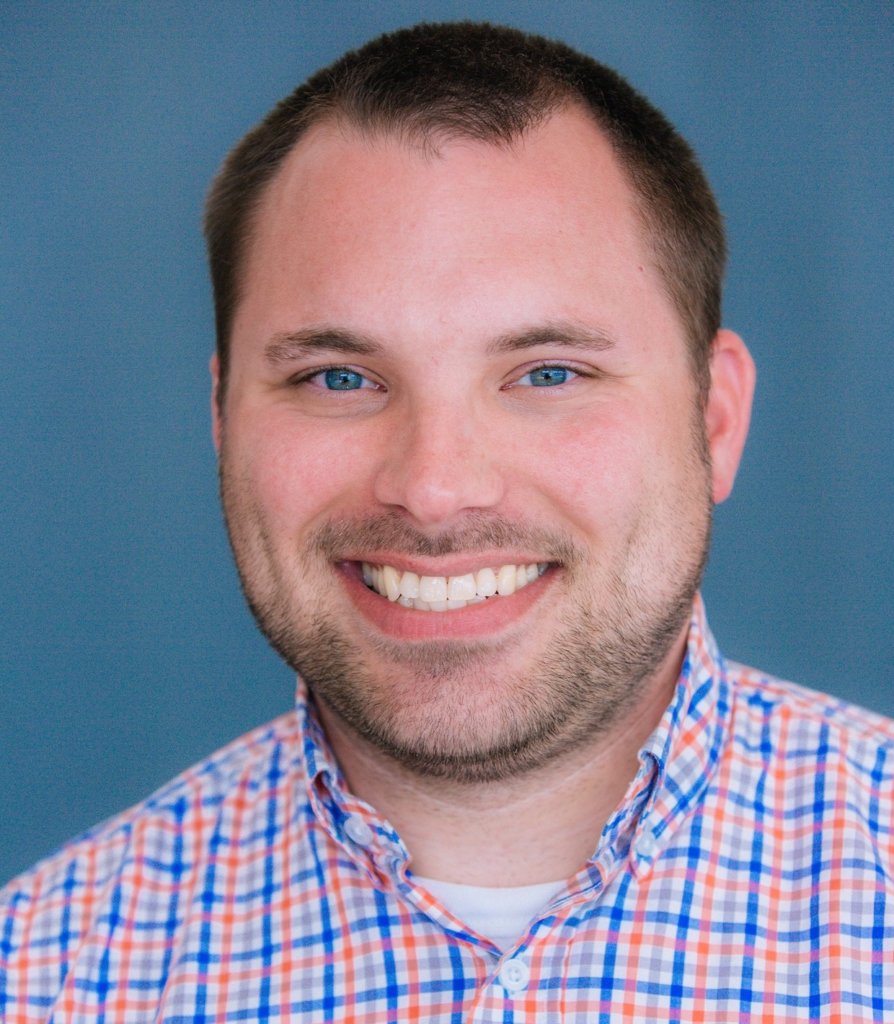 Jamie: When you're not at ATM19, what's your day job?
Scott: By day, I'm a Senior System Engineer and wireless SME at Layer 3 Communications in Atlanta. I've been in wireless for nine years, and in tech since 2005.
Jamie: How did you get into tech?
Scott: I started as a helpdesk worker in the financial sector. When I was in college, I wanted to make some side money. The weirdest part was that, unbeknownst to me, the director of IT at the company had worked with my dad for 25 years. A week after I got the job, he came by my desk and introduced himself.
My first job in tech was in high school. I was a stock clerk at a hardware store, and after a couple months, the owner discovered I was handy with computers.
Jamie: Sounds like fate.
Scott: I was into computers and video games when I was growing up, but when I got to college, I didn't want to do tech. Tech was my hobby and I didn't want to ruin it. My degree was in biology, with a minor in computer science.
Fast forward, and I'm in technology. Ironic.
Jamie: What motivates you as a wireless engineer?
Scott: I suffer from impostor syndrome. I never feel adequately prepared for a job.
I see things differently than most people do when it comes to non-wireless people. It's not something I focus a lot on, until I get onto a big project. I completed a couple of stadiums last year. I think about all the challenges, like construction crews and not having the right drawings, as we're going through the project phases. When we get to the end and everything works, I think, wow, that was a big project and we had a lot of challenges but look at the results.
Those unknown challenges motivate me.
Jamie: What's an experience that you get at ATM that you don't find anywhere else?
Scott: I look at conferences as an avenue for continuing education. What I enjoy about ATM and other conferences is the 1:1 meetings or the meetings that happen at random with other attendees. Being able to trade war stories and having other people who are keenly interested in the vendor product you're using is unusual except at a conference. The ability to pull in Aruba product development teams and product managers and dive off into a topic – that's great. You can talk about issues, and move them forward in a way you couldn't before.
Jamie: What's the best part about coming to Vegas to go to ATM? What's the worst part?
Scott: Vegas itself is the best and worst part of coming. It's only March, and this is my second time in Vegas this year. It always amazes me how much time one can spend indoors without ever having fresh air.
Jamie: In working with customers, how have you seen their expectations about technology in the workplace change?
Scott: Tech has gradually gone from assisting in day-to-day tasks to something we're dependent on in our personal lives and the workplace 24x7. Ten years ago, I would have laughed if you told me I could turn on my crockpot or an oven with my phone. There are fewer and fewer things we interact with in our day-to-day lives that are not somehow bound to tech.
I recently got back from a vacation in Sedona, and the best of the trip was that cell phone service at the resort was nonexistent.
Jamie: What's the biggest thing we'll see happen in networking this year? 
Scott: The biggest thing in networking is the opening of 6GHz frequency for wireless usage. It's greatly needed to relieve the stresses in our current environment. Add into the mix the new wireless amendment with 11ax, and we're looking at providing substantial increases in spectral efficiencies and availability, in a little over one GHz of frequency space.
Considering we haven't had new spectrum in 25 years or so, it's safe to say this is a big thing.
Jamie: What's the best technology purchase you've ever made? 
Scott: Noise-cancelling headphones. You can wear them in every environment to drown out crying babies or the noise in the server room and improve your quality of life.
Jamie: Do you collect any tech?
Scott: I don't collect tech. Tech collects me.
Jamie: What's the weirdest or funniest thing that ever happened while you were on a client/work project? 
Scott: A few years ago, we were replacing a core network in a 24x7 operation. They couldn't afford any downtime at all. We thought we had a small maintenance window at 1am, but it turns out it wasn't an "official" window. We got into the MDF and took the core offline. It was going to take a couple of hours working as fast as we could.
A guy shows up at the door, scruffy and wearing questionable clothes. It was a very secure facility so we weren't threatened. We asked if we could help him. He said, "My computer doesn't work."
We have no idea how he found us so deep in the building. He was a department head, who had to drive into work in the middle of the night because the network was down at 2am. He was pretty grumpy.