Friday 22nd September four o'clock sharp. That was the time it all started, a genuine 24-hour hackathon in the Netherlands. Capgemini and Aruba had been planning this event for some time. Everyone from both teams was excited. In the Utrecht Capgemini building, a scene of true coding culture was created. Aruba made sure the best mobile-first infrastructure was provided and enabled different teams with Aruba software API's to create solutions around the theme of smart buildings.
The nine competing teams were welcomed in and they quickly found their places, each creating their unique mobile workplace. Dinner was ready, kickoff pitches done by HEMA (Dutch retailer), Citrix Octoblue (Cloud Integration platform), Cortex (Cloud automation).
READY, SET, GO……….
Each vendor had a support team available throughout the 24-hour hackathon and ready for queries. It was up to the competing teams to select the solution and products to use. Slack channels with all the relevant API and SDK documentation were waiting to be used.
The teams started to throw around ideas and had to decide upon their 'go to build' solutions. A wealth of technology was available to them; Raspberry PI's, Arduino's, Amazon Alexa's, Philips HUE, sensors.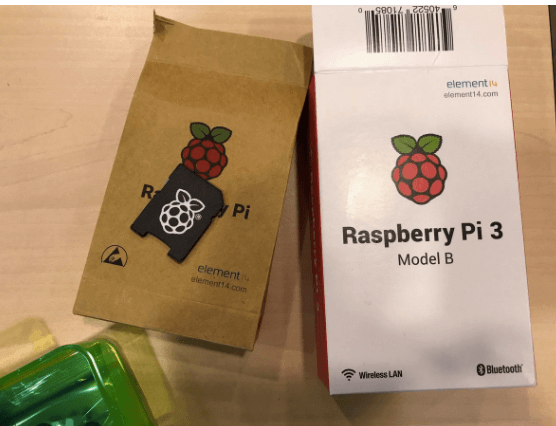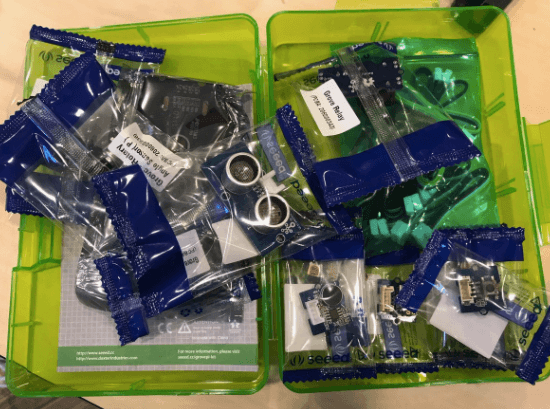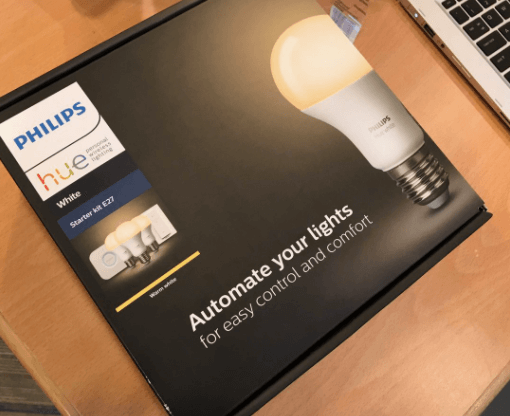 Each vendor team had a representative acting as a member of the hackathon jury. Multiple progress review rounds were planned during which the jury awarded points according to different disciplines from a scale of one to five. The disciplines were not only technology related but also looked at development progress between two rounds, teamwork and business potential. During each review round, the jury asked the teams what was their worst error up to then and what did they learn from it. It was great to see the honesty and learning curve when asking teams these probing questions.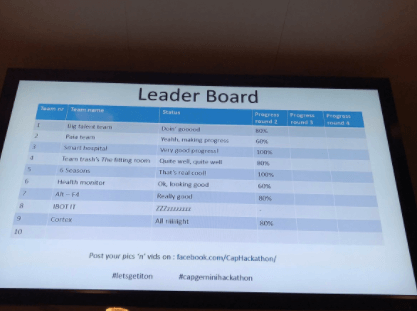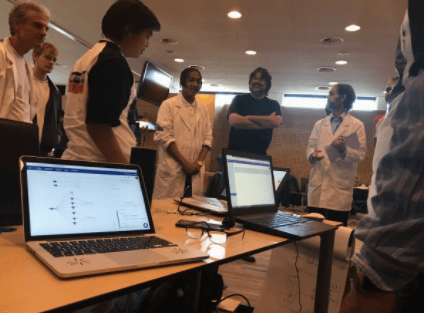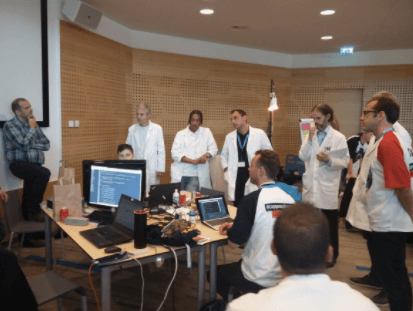 As the hours passed I witnessed creative ideas and some amazing teamwork and, most important of all, a lot of fun. But eventually, time was up.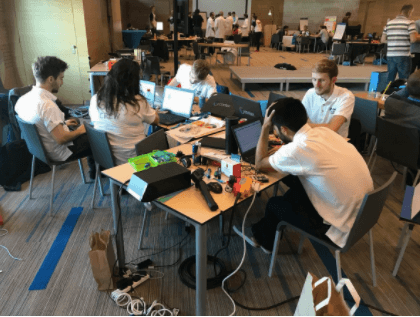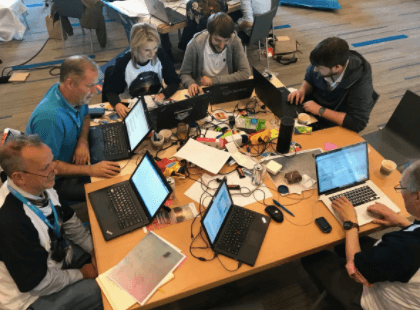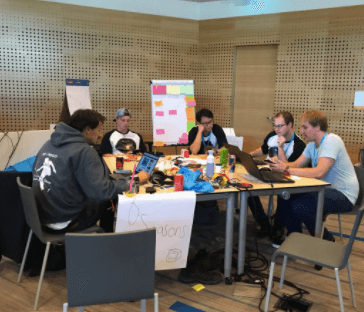 After the last jury review round all points were counted and three teams were selected for the finals. In these finals, every team got 10 to 15 minutes to pitch and demonstrate their solution. After every pitch, there was time for a short Q&A from the "grand jury". The "grand jury" was formed by Capgemini, HEMA and Aruba management.
During the awards ceremony, all teams received a bag full of useful goodies to encourage the talent to keep on coding. There was also advice and constructive feedback for every team. As for the winners, they had a very creative pitch and their solution was based on Aruba Meridian location services software.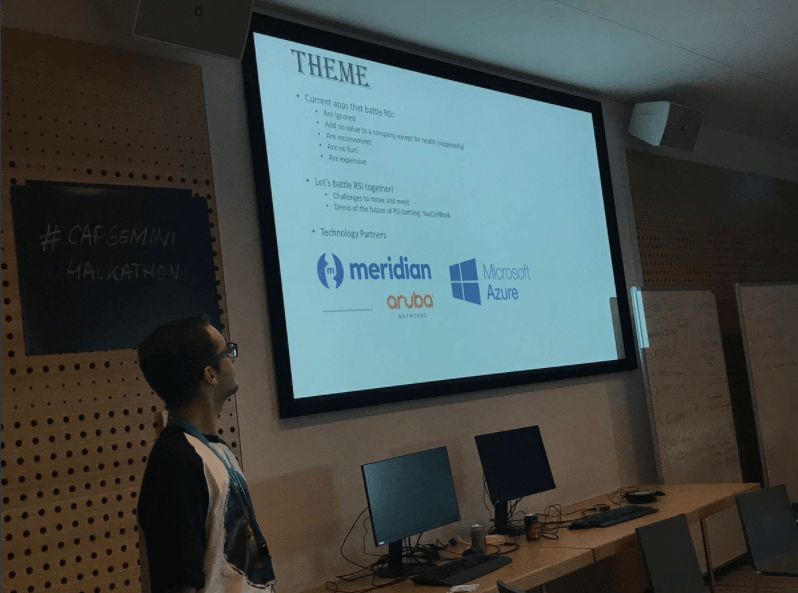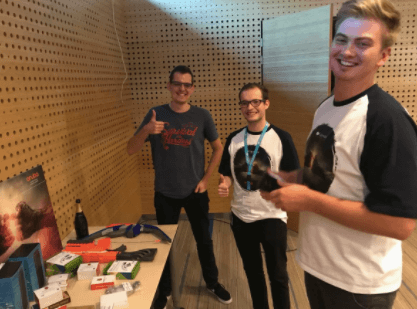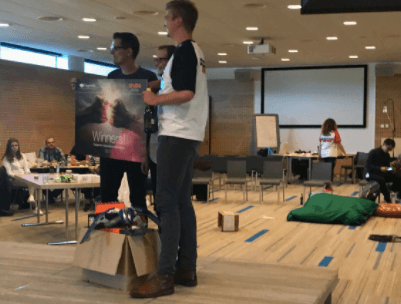 Kudos to all the teams! It's amazing to see what is possible in 24 hours. All the teams involved- Capgemini and Aruba- are excited, so stay tuned for next edition. I really want to thank all attendees, crews and vendors in making the hackathon a great success.
Just to sum up:
9 teams working on real business concepts
50+ developers and 1 professional hacker under 1 roof for 24h
Three themes: Smart Buildings, The Smart Store and Real-Time Customer Insights
Access to our Meridian, ClearPass, ALE APIs + Beacons & Tags
Alexa Echos, Raspberry PIs, Phillips HUEs and tons of sensors
3 rounds of progress reviews from all vendor experts across the 24h
Wi-Fi powered by Aruba during the hackathon
Check a snapshot with impressions of the event below:  
……… For now, SLEEP WELL.