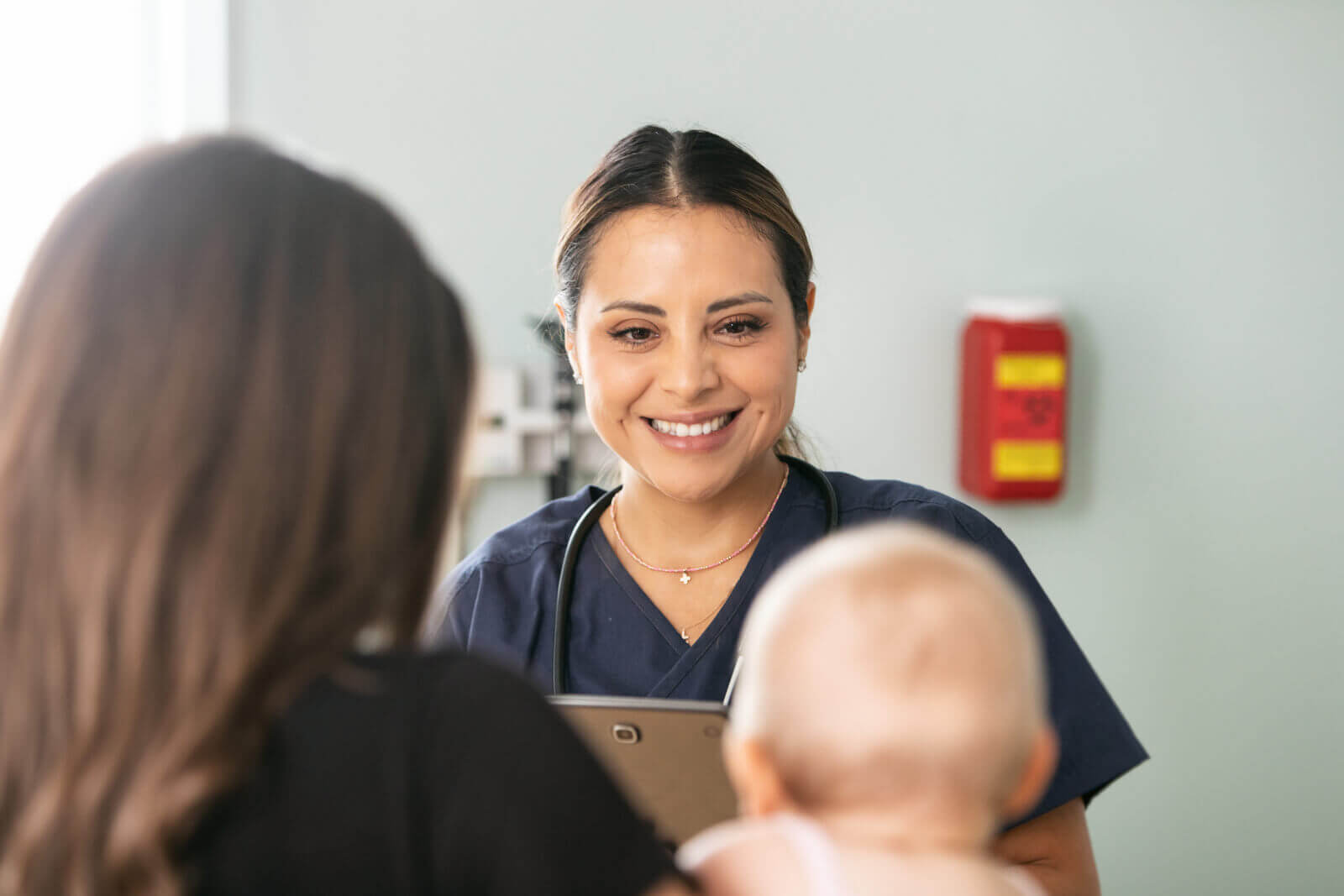 Healthcare organizations have undergone substantial digital transformation over the last decade. There are more medical and personal IoT devices in the healthcare landscape than ever before, and this trend is not slowing down. The healthcare IT organization faces the difficult challenge of added complexities, including how they prioritize investments in digital tools, technology, and analytics. Channel Partners can help their healthcare customers meet the needs of their patients and stakeholders by enabling them to overcome these challenges.
Many healthcare IT departments are refreshing their network infrastructure to support a modern healthcare model, where digitally managed in-person patient care, telehealth, and home healthcare all operate seamlessly. The goal is to provide care that is flexible, meets patients where they are at, and does not further burden the medical care teams and organizational staff.
There are many avenues to pursue digital transformation in healthcare, and it is certainly not one-size-fits-all, as channel partners can attest. One area that partners can explore is Network as a Service (NaaS). Across industries, NaaS adoption is accelerating, driven by demand for new technology, financial flexibility, and IT efficiency. These are three key benefits of NaaS in healthcare:
1. Innovation. Healthcare organizations need to continually modernize their network infrastructure to lower operational expenses and minimize risk. They also need to maximize their investments in networking technology. They want to be able to make a purchase decision today that supports their current needs while also accommodating the needs they are not yet aware of. NaaS is a flexible, subscription-based model that allows healthcare organizations to deliver use cases faster and easier than a traditional CapEx model. Partners can help their customers invest in a network that is highly flexible, leveraging new capabilities to stay at the forefront of innovation.
2. Scalability. NaaS ensures the healthcare infrastructure is always ready to support what the organization needs, whether it is acquiring and deploying the latest technology faster and more efficiently or ensuring the infrastructure is right-sized and upgrades can happen when needed to support business outcomes. NaaS lets channel partners easily add more access points and switches to their customer's subscription through a simple change order.
3. Financial Flexibility. NaaS helps healthcare organizations avoid the complicated, rigid, and time-consuming budget (CapEx) approval process. NaaS also provides them with greater flexibility and more proactive management capabilities, while minimizing upfront working capital. It also allows for "pay-as-you-grow" capabilities, facilitating closer alignment between network spend and usage, all with predictable monthly payments.
HPE GreenLake for Networking, a NaaS offering, provides all these advantages and more. HPE GreenLake for Networking is a comprehensive NaaS solution available for partners to add to their portfolio. It allows your customers to gain cloud-like agility and flexibility by consuming HPE Aruba Networking's Edge Services Platform (ESP) as a service. Channel partners have an opportunity to unlock new revenue streams by understanding and building their practices around consumption-based IT.  And they gain financial benefits as the solution does not require any down payment at the start of service. With HPE GreenLake for Networking, healthcare organizations can now keep pace with their changing healthcare network needs with a flexible, consumption-based, scalable network.
Learn more about as a service (aaS) for healthcare here and reach out to your HPE Aruba Networking Channel Account Manager/Partner Business Manager to understand how to start selling NaaS.
Related Resources