"If it is not made to be seen on a smartphone, it does not exist."
That's what I said to my friends at dinner last night after seeing the (very) positive reaction to Aruba's mobile app for sales enablement. I was talking about the type and format of content we share with our sales force on a day-to-day basis. Their excitement and enthusiasm about our mobile app was encouraging me to think different --- in addition to the great Austrian white wine in my glass.
I have spent the last weekend in Munich with our sales team members in Europe, Middle East and Africa. I remember only a few other sales training events where we had so much fun, and so less sleep. All weekend long, in every training session, we talked about #genmobile and it's effect to our business.
My experience with Lufthansa, now my second favorite airline company to fly with (Turkish Airlines is the first), was very timely and encouraged me to type up this blog. I never felt more #genmobile than my current flight back to San Francisco.
I am on the plane as we speak and our Wi-Fi and cellular data service has started 15 mins ago. You read that right - check it out: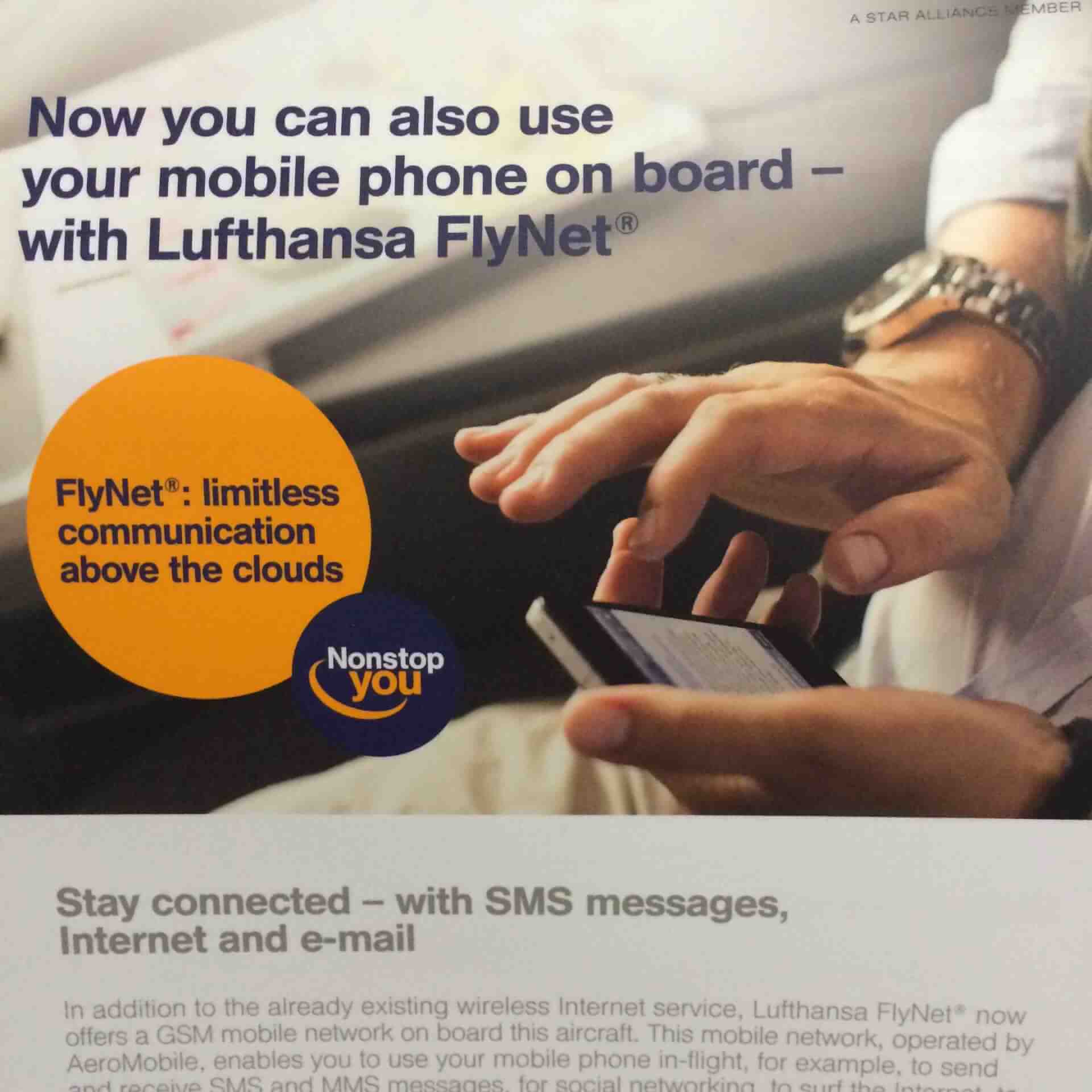 Now that's mad cool... even if United States does not allow cellular data service to be turned on, and we will lose the service after we cross the Atlantic.
I am connected to Wi-Fi at 802.11abg speeds but Lufthansa is upgrading to Aruba 802.11ac as we speak - which is great news. Check out their story:
How I got on the plane in first place was even more impressive. It all started during dinner last night. I got a mobile notification from my TripIt app, reminding me to check-in. Switched over to my Lufthansa app, which conveniently stored my flight info from my trip to Munich, and after couple of taps, I was checked-in. Not only that, my boarding pass was saved inside my Apple Passbook app.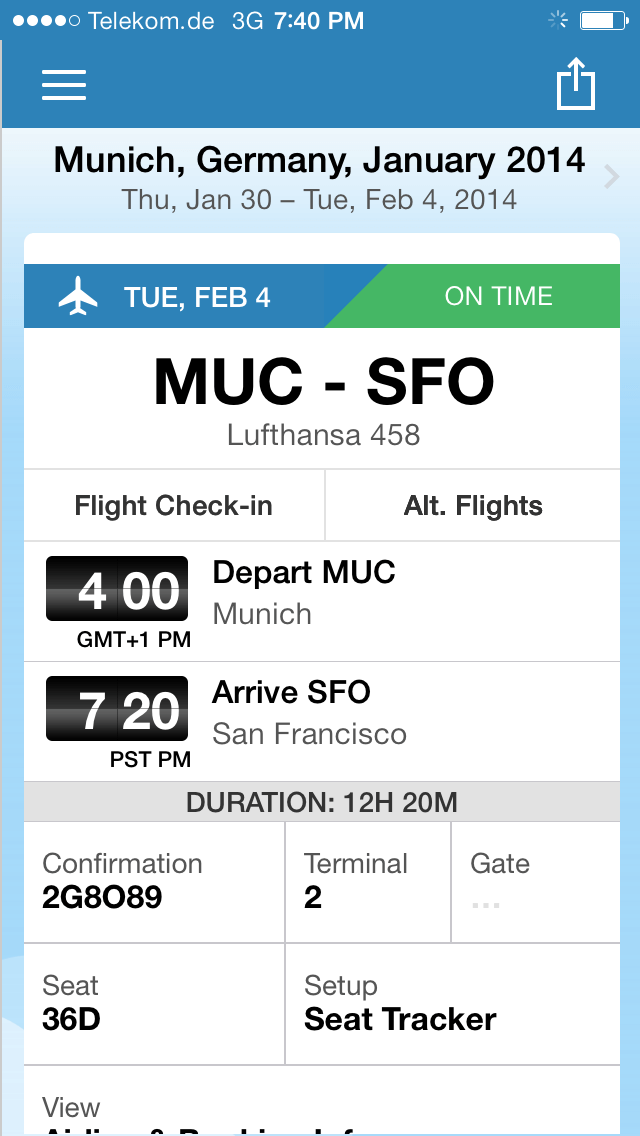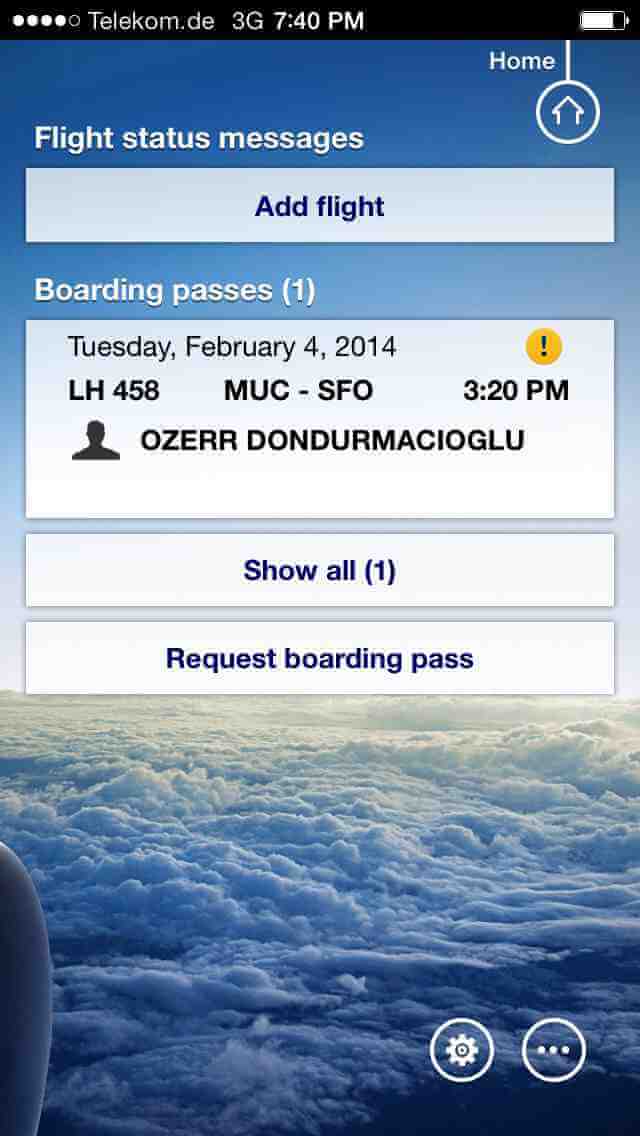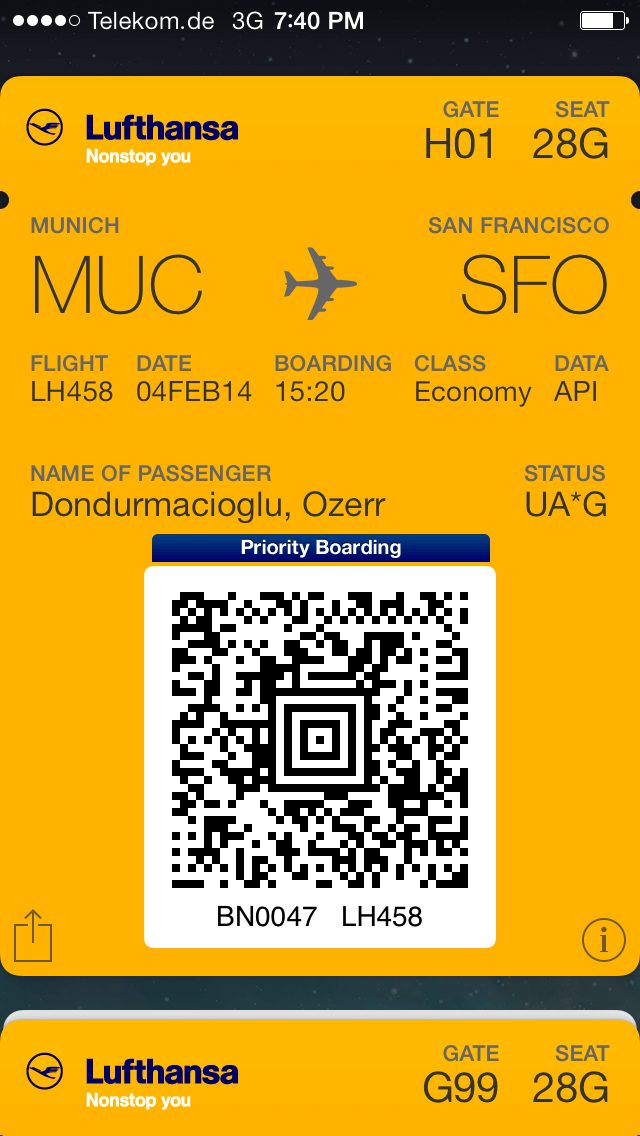 My iPhone5 was getting stuff done. On the day of the trip, when I arrived at the Munich airport, I used an automated bag check kiosk to check-in my luggage. Thanks to my digital boarding pass, I was experiencing something new for the first time: tagging my own luggage and sending it over to my plane.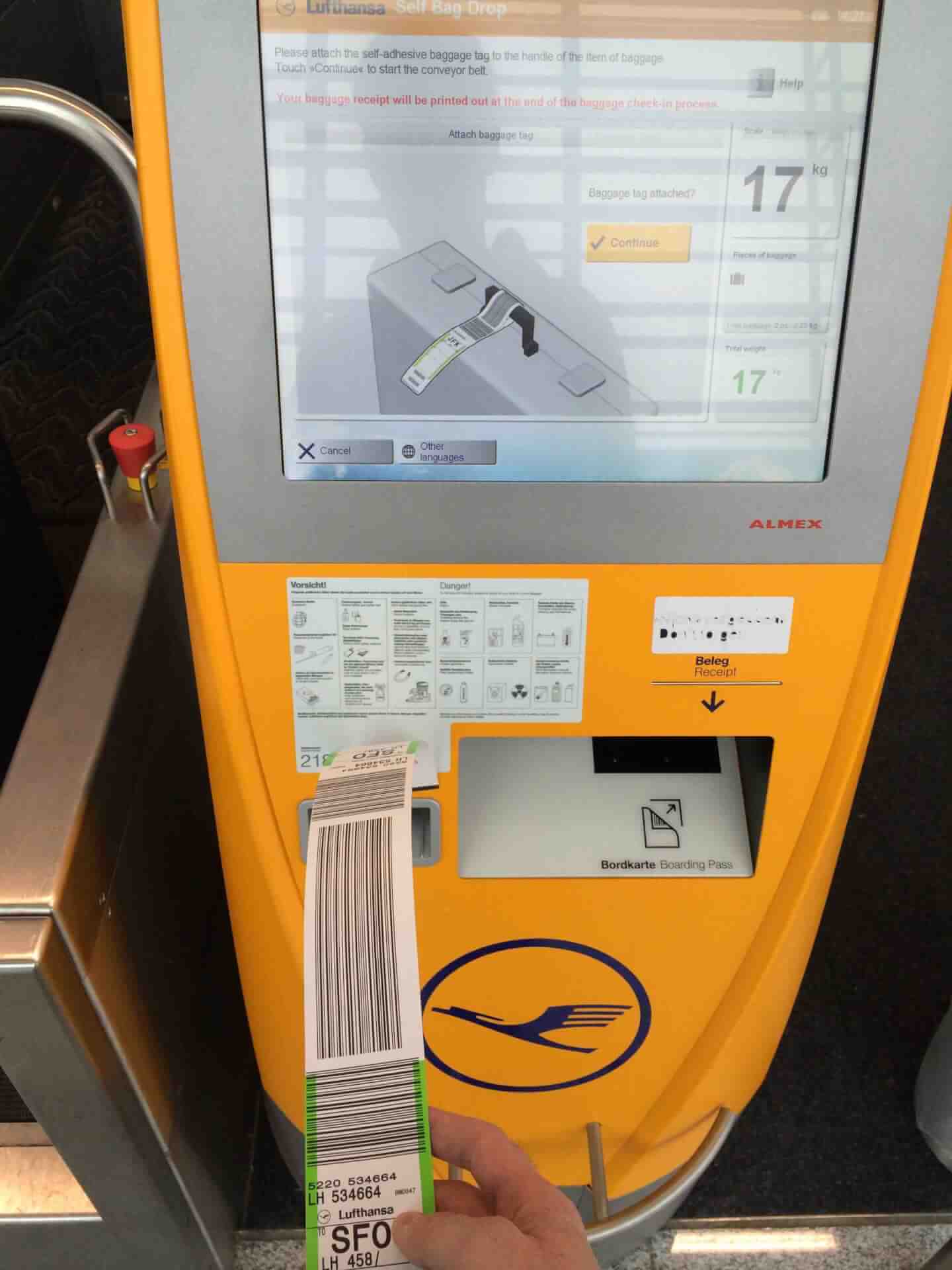 I am impressed by how fast Lufthansa is moving to offer services to the #genmobile crowd. Alright... it is time to submit this quick a-day-in-the-life of story while we are at 34,000 feet above ground.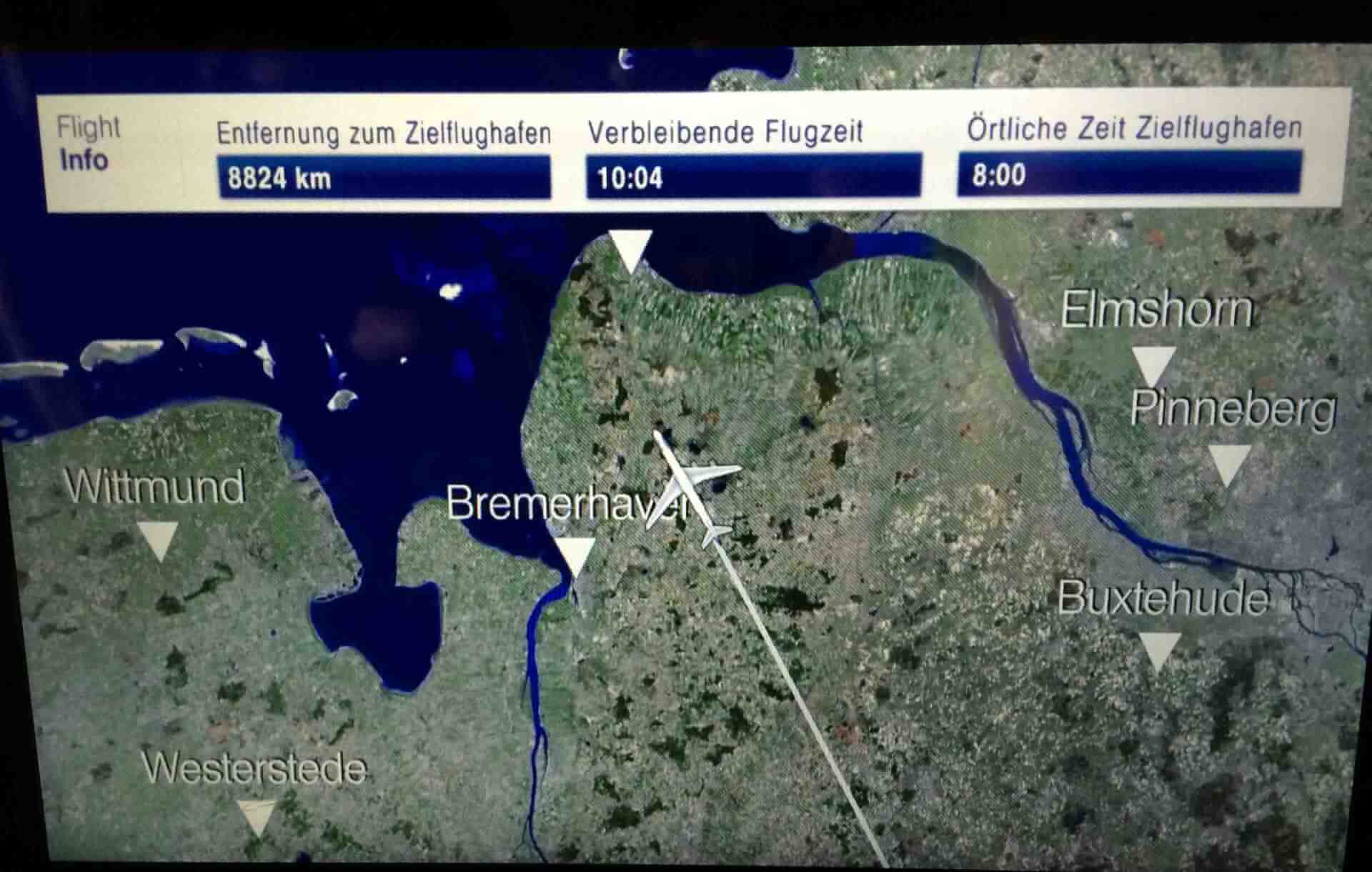 ps. As you might guess, given my new motto, I have indeed typed up this blog on my smartphone.