The Aruba CX 6400 Switch and Aruba CX 6300 Switch strengthen an already potent switch portfolio, adding software, analytics, automation and support for Wi-Fi 6 and IoT all the way to the access layer. Looking closer at the current roster, you can see exactly how the new switches make it hard for other providers to match up.
Power, Speed and Intelligence
The comprehensive CX family delivers a single architecture spanning from campus to data center. It eliminates IT complexity and streamlines network designs while providing a consistent operator experience. A cloud-native design simplifies common tasks through automation, such as applying config changes across multiple switches. The triple-threat switches provide intelligent analytics embedded in every node for real-time insights, high availability with no downtime, even during live upgrades, and dynamic segmentation for secure, unified access across wired and wireless architectures.
With this family of switches on the network team, organization can seamlessly support IoT, cloud and mobility, without the added headaches or costs of software licenses or subscriptions.
Looking more closely at the rookies, you realize how the CX 6300 and CX 6400 fit into the Aruba team. The switch family's key stats are higher performance, more capacity and higher density than similar access switches. The CX 6300 and CX 6400 also benefit from the innovations of Aruba NetEdit that enhances all CX switch management and monitoring capabilities and the advancements of Aruba Dynamic Segmentation that allows simple and secure role-based access for users and IoT devices .
For the CX 6300, the stackable switch family supports scalable growth via 10-member Virtual Switching Framework (VSF) stacking. The 6300 switch's feature highlights are:
Future ready: 880 Gbps switching capacity and up to 200 Gbps stacking bandwidth with 1/10/25/50GbE uplinks for scale and investment protection
Flexible growth: VSF stacking for ease of management and collapsed architectures
Built for Wi-Fi 6: Smart Rate on all ports and 60W always-on PoE
Real-time insights: Embedded analytics from NAE for rapid troubleshooting


Created for game‑changing operational efficiency with built-in security and resiliency, the Aruba CX 6400 Switch Series is a modern, flexible and intelligent family of modular switches ideal for faster and higher density access, aggregation and core in enterprise campus and data center deployments. The highlight reel for the enterprise-class, five- and 10-slot chassis CX 6400 switch showcases:
Future ready: Up to 2.8T per slot and 20 Bpps, 1G to 100G interfaces
Built for Wi-Fi 6: Up to 480 ports of Smart Rate and 60W always-on PoE
Real-time insights: Embedded analytics from NAE for rapid troubleshooting

Investment protection and design simplicity: Scale from 1G PoE access to 28T core on a single platform
Superior performance: Non-blocking, distributed architecture and no oversubscription
High availability: Live upgrades with VSX, redundant hot swappable management, power and fans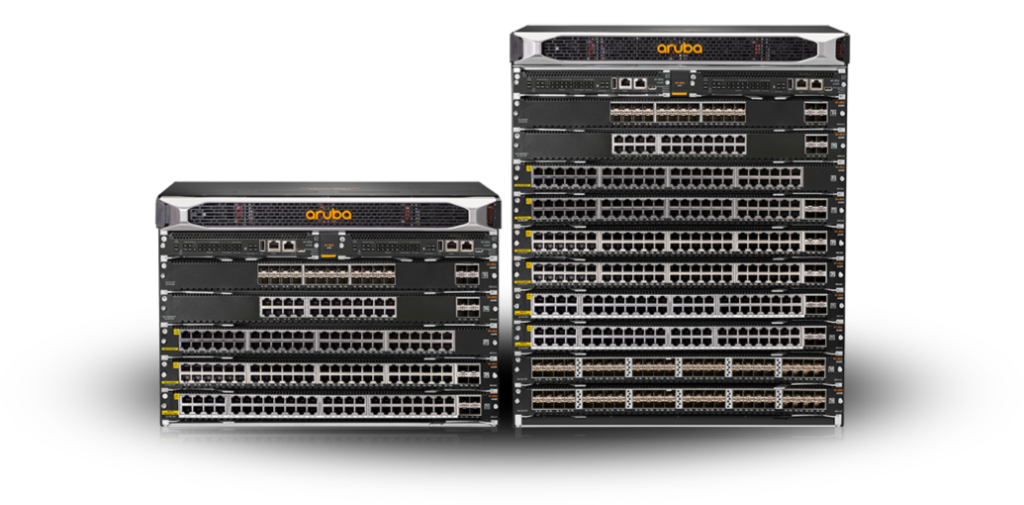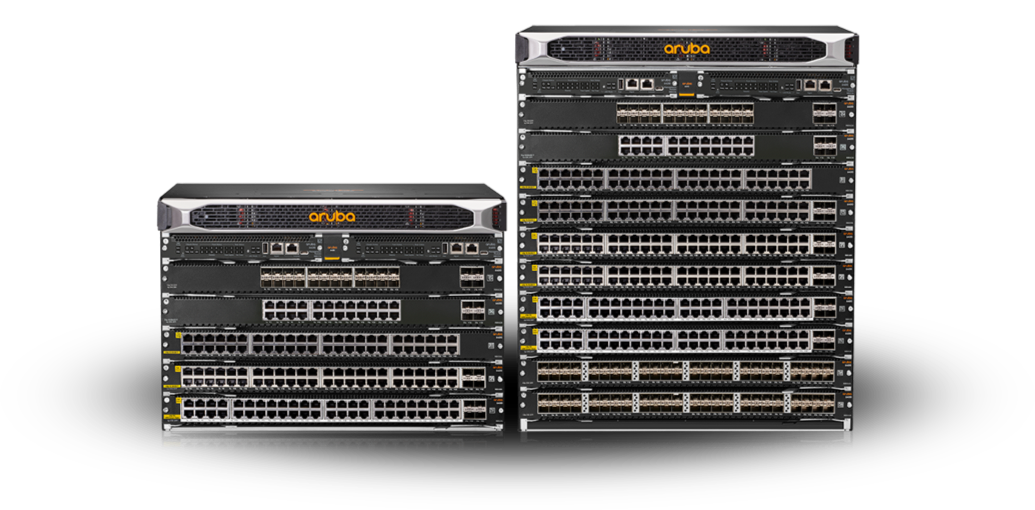 To help get the CX switch portfolio up and running on the network, Aruba has the Aruba CX Mobile App to streamline and simplify the installation process. The iOS and Android-friendly app lets technicians validate switch configurations and confirm that installations are correct, and administrators can configure and manage the CX switches from their smart devices. Built-in templates save time and reduce errors, and integration with Aruba NetEdit validates configuration conformance.  
The best news is that these switches and mobile app have studied the playbook and are prepared to go into the network lineup now. They can strengthen your network's defense and provide lots of new and innovative options on offense.
See all the highlights and stats on the Aruba CX 6300, CX 6400 and CX Mobile App data sheets.