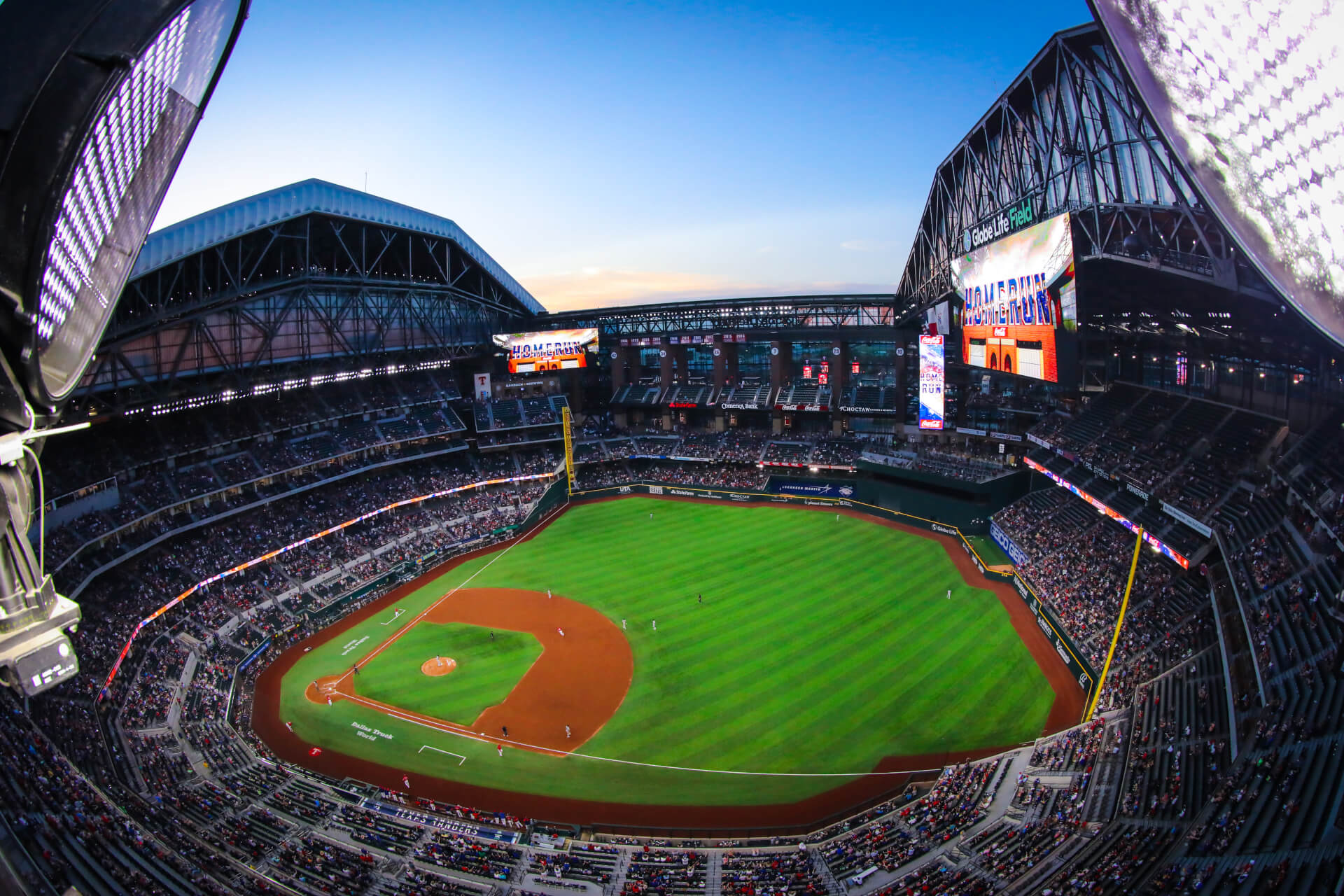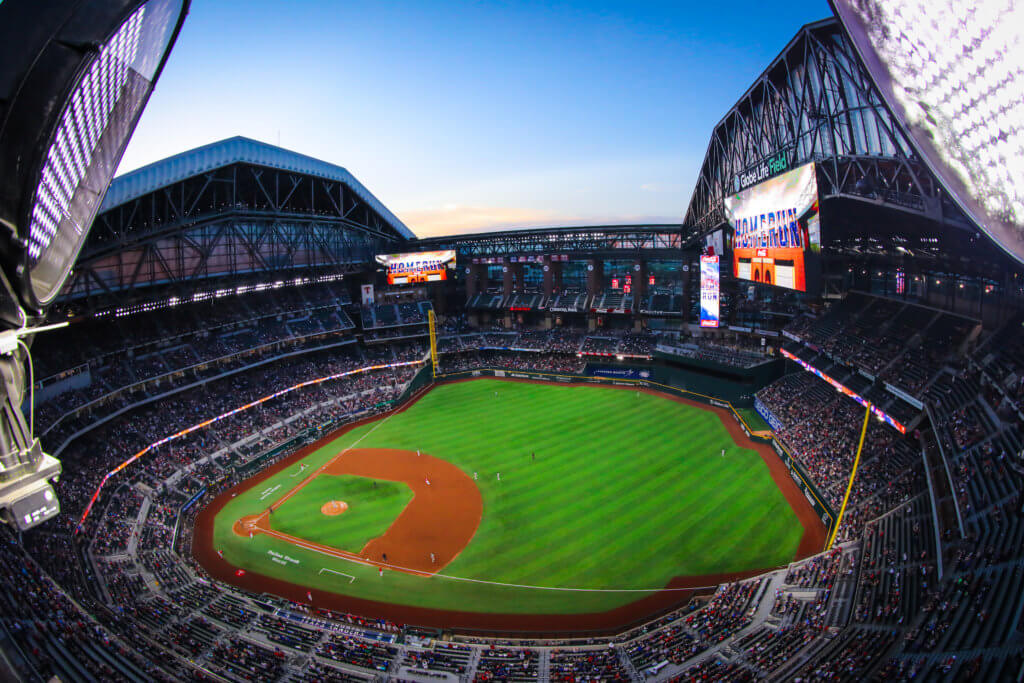 One of my most memorable fan experiences was being one of a few who were chosen to hold the American flag on the infield during the Texas Rangers' 2010 World Series. Of course I took pictures for later posting, but wouldn't it have been great to do live streams to family and friends during the experience? How things have changed!
Now, giant videoboards, a mixed-reality baseball app, and a perfect 72-degree Fahrenheit environment are just a slice of the fan experience at the MLB Texas Rangers' stunning new ballpark. The new Globe Life Field was designed to bring 40,000 fans closer to the action from every seat and provides spectacular views both inside and outside the ballpark.
An Aruba ESP network supports the ballpark's many technology-enabled amenities, including mobile ticketing for fast, contact-less entry and massive HD videoboards that display live and replay images and detailed real-time game-play statistics.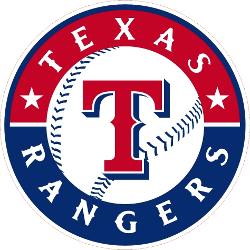 Creating the Central Nervous System for a Smart Stadium
As a smart stadium, wireless and mobility is just the start. Deployed sensors track everything from the paper towel dispensers to the advanced building automation system that controls the 5.5-acre retractable roof.
Although fan experience is paramount, the Club also maintains more than 200 businesses and facilities management and needed to ensure back-office staff could count on fast, reliable access to critical everyday applications.
"Our network serves as the nervous system for a large public venue that is chockfull of electronic sensors and controls," said Michael Bullock, vice president of IT for the Rangers. "Aruba's solutions have enabled us to engineer the equivalent of a living, breathing facility, while minimizing IT and back office overhead by giving us an intelligent, automated networking infrastructure.
The wireless network is comprised of Aruba Wi-Fi 6 indoor access points, outdoor APs, and mobility gateways, along with Aruba access switches at the edge and CX Series switches for aggregation and in the data center. The stadium is definitely set up for future digital transformation use cases and deeper fan engagement.
Immersive Fan Experiences
With the venue's high-performance Wi-Fi, fans can enjoy new ways to share baseball experiences, including the MLB's mixed-reality app that adds engaging augmented reality lenses built on Snap Inc. technology.
"Fans are excited about the new app features and we anticipate more immersive and personalized technologies to come," says Bullock. "That's why we deployed a Wi-Fi network suitable for meeting future demands."
Looking ahead, the Rangers plan to explore Aruba Location Services to support real-time crowd intelligence and Aruba Air Pass for seamless fan and vendor device handoffs between mobile-device cellular networks and Wi-Fi.
Enabling Lean IT Operations and High Performing Secure Connectivity
A stadium network must support the flawless connectivity expectations of tens of thousands of fans, stadium operations, hundreds of sensors, and vendor sales, but it must also require strong security. The Rangers use Aruba ClearPass for network access control and policy management to manage the thousands of devices and users that will connect to the network.
IT operational efficiency is equally paramount. The IT team uses Aruba NetEdit to coordinate switch configuration, monitoring and troubleshooting for tens of thousands of switch ports. Aruba User Experience Insight leverages AIOps to continuously monitor and test the network from the user's perspective, pinpointing Wi-Fi issues that require immediate attention, before fans or operations are impacted.
"Using Aruba's automation tools helped us keep Globe Life Field's opening day timeline on track," says Bullock. "For example, we were able to reduce configuration of over 14,000 switch ports from months to weeks, which equates to a considerable savings on integration costs."
"Overall, by automating networking tasks, Aruba enables us to administer about six times the number of switch ports and double the number of APs with the same IT headcount, which is a significant ongoing return," he adds.
A Strong Partnership
Completing Globe Life Field during the height of the COVID-19 pandemic brought unique hurdles. Collaboration with technology partners Lumen and KLA Labs, as well as Aruba support, was critical to ensure the ballpark was ready for the first pitch of the season.
"It was a tough project in many aspects," says Bullock. "We attribute our success, in spite of our challenges, to our technology partners like Aruba and can proudly say we'd select the same cohort if we had to do it all over again."
What's After a Grand Slam?
As sports and entertainment venues bring fans back to stadiums, enabling new ways to engage with them is top-of-mind for many organizations. As a fan, we want to be part of the experience, and in ways that make our experience simpler and personalized. As Bullock says it best,  "We'll definitely consider solutions that provide us with more automation and visibility that give us the ability to meet requirements for fan experiences that haven't even been thought of yet."
To learn more, read the press release "MLB's Texas Rangers Standardize on Aruba at Globe Life Field to Deliver Premier, Immersive Fan and Event Experiences."