I recently vacationed in Bali. I found the highest rated hotel on TripAdvisor that was available for my stay…and I was miserable. Although I wasn't traveling for work, I still needed to check in a few hours a day. But the hotel Wi-Fi was terrible. Fortunately, the restaurant/bar down the street—the Black Pearl—had decent Wi-Fi. So, needless to say, I spent more time (and more money) away from the resort than I planned. And I won't be a return guest, nor will I recommend it to any of my friends or colleagues.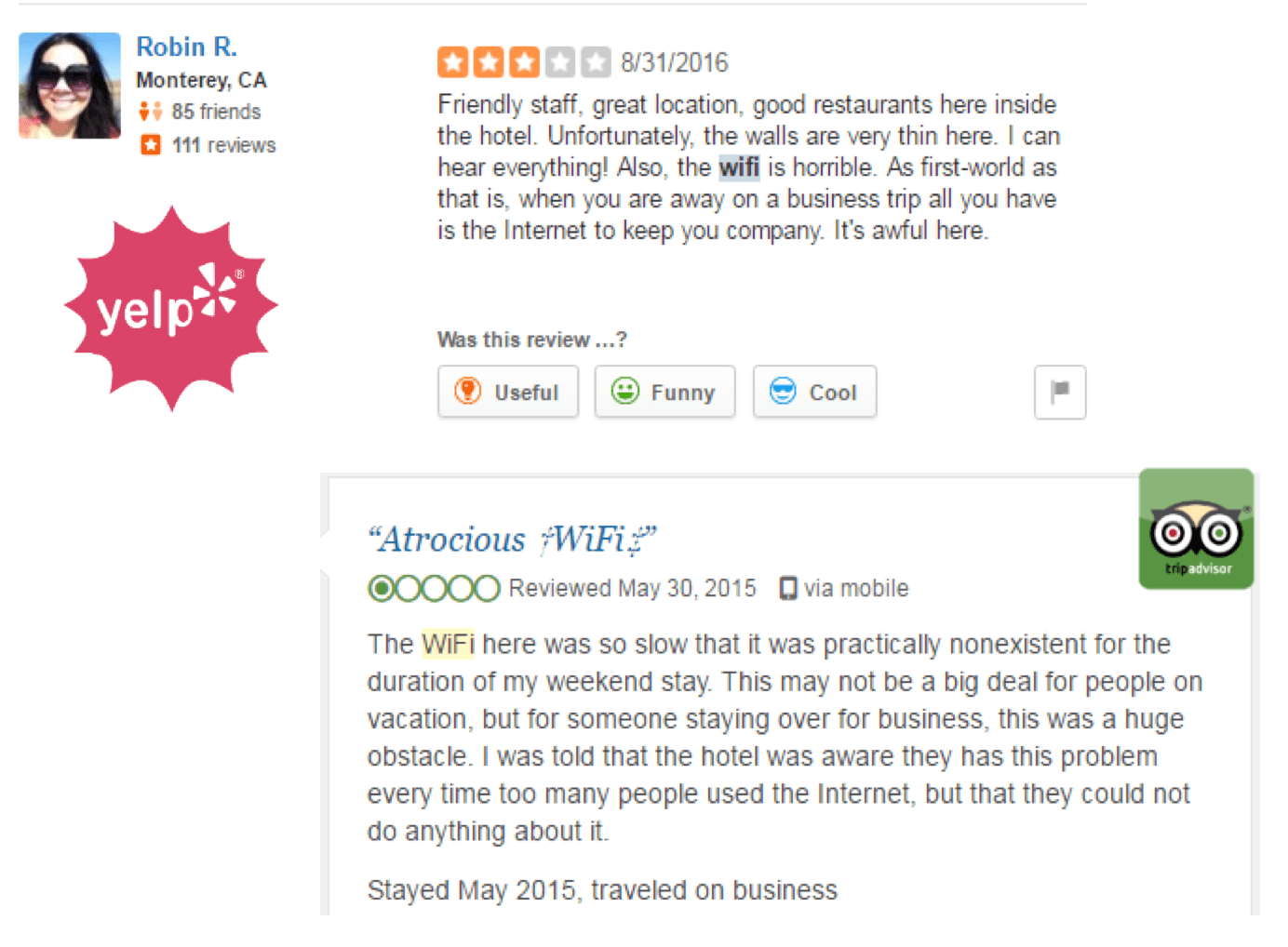 While I didn't write a public review, eight out of ten travelers take the time to share their bad Wi-Fi experience.
It's no secret that expectations for connectivity have shifted over the years. Hotel guests now demand to be connected everywhere and all the time. Providing robust and reliable coverage is mandatory, especially in the guest room.
If Connectivity is the No. 1 Guest Amenity, Why is the Wi-Fi so Bad?
Most hotels still rely on a traditional hallway based access point deployment. Often times this means having one AP cover anywhere between 4 to 8 rooms. As a result, signal attenuation is often the cause for poor performance. Everything that stands between that hallway AP and the user's workspace next to the window, such as bathrooms, plumbing, wall materials, furniture, adjacent rooms, appliances, and even mirrors degrade the signal. Surprisingly over a quarter of hotels don't even bother to perform a site survey before deploying their Wi-Fi solution and almost half don't even know if they've had one.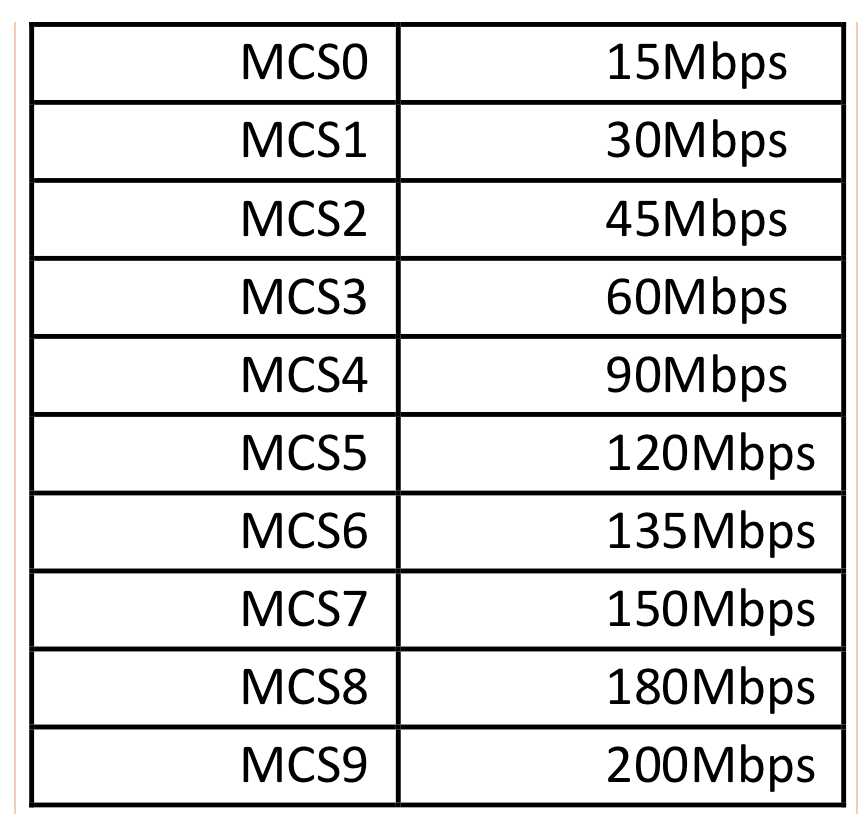 On average, every 1-3dB stronger signal results in a higher data rate (MCS). Those are pretty big steps. For example, for a 40MHz 11ac 1x1 device:
So to avoid the risk of massive signal attenuation and maximize the MCS and throughput rates in the room itself, having an AP in each room is rapidly becoming the favored option. Given that dedicated Ethernet drops to each guest rooms are quite commonplace, an AP per-room deployment is fairly simple.
Then there's in-room wired connectivity. On top of providing guest Wi-Fi, many hotels have connected wired devices, like PoE phones and IPTVs. The Wi-Fi wall plate was created to address hoteliers' needs for an aesthetically pleasing, low-profile, switch-and-access point combination that was simple to manage and significantly reduced installation and deployment costs. A Wi-Fi wall plate is a great solution that solves the signal attenuation issue, but has traditionally been more expensive than a hallway design covering multiple rooms.
Robust Wall-Mount Wi-Fi from Aruba
But now you've got options. A full-featured, high-density, in-room AP is now economical enough for most hotel deployments. With Aruba's two new hospitality wall-mount APs, you can provide your guests the connectivity they expect at the right price point for your business.

Aruba wall-jack APs allow you to deploy a full-featured wired and Wi-Fi AP into almost any in-room location. With its low-profile design and front port access that eliminates ugly cabling, you can easily and securely install the Aruba wall-jack AP over any standard electrical outlet. With integrated ports and PoE out or pass-through, you can connect additional in-room devices like PoE phones, IPTVs, and minibars.
The Aruba 203H is our all-new, low-cost 802.11ac hospitality wall-mounted AP. With software configurable flex radios that allow for single mode 2x2 or dual mode 1x1 operation, support for either controller or controller-less deployments, and a local Gigabit Ethernet port, this AP gives you the right coverage at the right price point to place an AP in every room.
The Aruba 303H is our all-new high-end 802.11ac Wave 2 hospitality wall-mounted AP. This feature-rich AP replaces the Aruba 205H and offers Wave 2 MU-MIMO, full 2x2:2 operation, integrated BLE beacons for location-based services, and three local Gigabit Ethernet ports, including one port that is POE powered.
Both APs, as is the case with all Aruba .11ac APs, include features that enable you to provide the best guest WiFi experience:
ClientMatch™ technology that steers the client device to the right AP to eliminate the sticky client issue apparent in other solutions
AppRF™ technology that gives you full application visibility and control over network traffic
Deployment flexibility – Controller-led, controller-less, or cloud-managed
Integrated or optional BLE beacons for guest engagement solutions
A Partner You Can Count On
When you combine our latest hospitality wall-mounted APs with our ArubaOS wired switching, you can provide your guests with the highest quality guest network solutions at the best value.
Aruba, a Hewlett Packard Enterprise company, backs you up with a global account team, global support, global partners, and the stability of a Fortune 50 company with almost 100 years of experience in innovative industry leading technology.
Please visit us at #HITEC Toronto June 26-29 (booth 2335) to learn more about how Aruba hospitality solutions can help you deliver the highest quality Wi-Fi experience for all your guests.
And please check out our latest pulse video on Aruba's hospitality solutions.