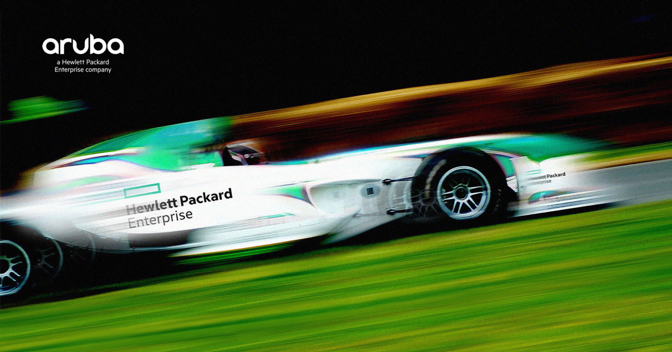 Happy 2019 to all! Coming hot off the announcement of our newest AI-powered innovations, ArubaOS/InstantOS 8.4 delivers a flurry of new technology that boosts performance and security for enterprise and SMB deployments alike.
The biggest news is our software support for the Wi-Fi Alliance's latest standards – Wi-Fi 6 (802.11ax), 802.11ad, WPA3 and Enhanced Open – which also underscores Aruba's continued commitment and investment in an open, standards-based architecture. We also introduced features such as MPSK, enhanced integration with NetInsight and a brand new UI for Aruba Instant (see the release notes).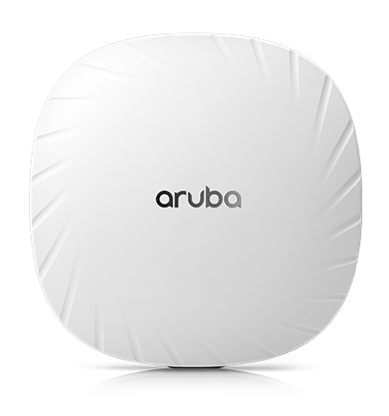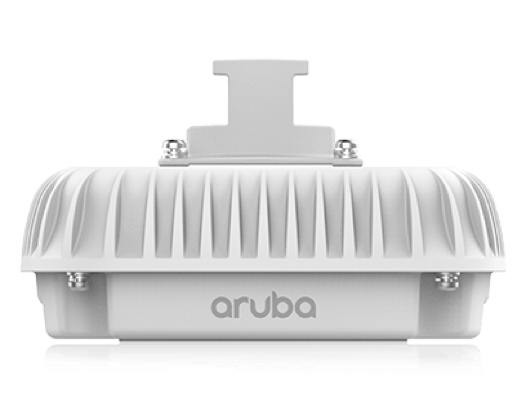 The Future of Wi-Fi is Here
My colleagues and I have previously discussed the many benefits of 802.11ax, 802.11ad, and Wi-Fi security over the past year, so we'll focus on deployment in this blog. Whether you deploy Instant or a controller-based architecture, 8.4 provides support for Aruba's new 802.11ax and 802.11ad flagship APs, the 510 Series and 387 Series respectively – in addition to existing Aruba 802.11a/b/g/n/ac APs. These new APs solve a breadth of problems for high-density environments, such as RF interference and quality of service (QoS) – I recommend learning more about them in this blog by Anisha (Anisha's blog). You can also take advantage of the following upgrade incentives for legacy Aruba access points and controllers worldwide if 802.11ax and ArubaOS 8.4 sounds interesting.
Security That Delivers
ArubaOS 8.4 takes network security into overdrive and futureproofs your network with support for WPA3, Enhanced Open and MPSK. The first two, WPA3 and Enhanced Open deliver a broad stroke of encryption benefits that can be deployed on 802.11ax and over an existing Aruba 802.11ac Wi-Fi infrastructure so you don't have to rip-and-replace your network gear (as some other vendors will have you do). What's more, much like how 802.11ax is backward compatible with previous wireless standards, WPA3 and Enhanced Open allow for WPA2 and Open network compatibility for existing legacy devices.
The third feature, MPSK (or Multiple Pre-Shared Key) is uniquely deployed on ArubaOS/InstantOS and ClearPass to improve security for devices that do not support 802.1X and revert to pre-shared key authentication instead. Pre-shared keys are typically hard to manage and secure for multiple device types (e.g. Apple TVs, printers, cameras). Should a change or compromise to a PSK occur, IT will have to manually change the passphrase on every device. MPSK solves this by simply providing the ability to assign a unique passphrase to each device or a passphrase to a subset of devices.
Automation and Intelligence
For organizations looking to improve automation within their networks, look to Aruba's NetInsight solution. By using supervised and unsupervised machine learning techniques, NetInsight can now be configured to initiate proactive changes that improve the performance and health of your network. And for those of you using 802.11ax APs, you can gain immense energy benefits, saving over 70% of AP power utilization by using our unique Green AP function.
Aruba Instant
If you are currently using Aruba controllerless equipment, Aruba's Instant UI is now getting a facelift with revamped navigation for network overviews, application visibility, ClientMatch and more. Download the latest update by logging in to instant.arubanetworks.com. It's free so check it out!
Network overview page: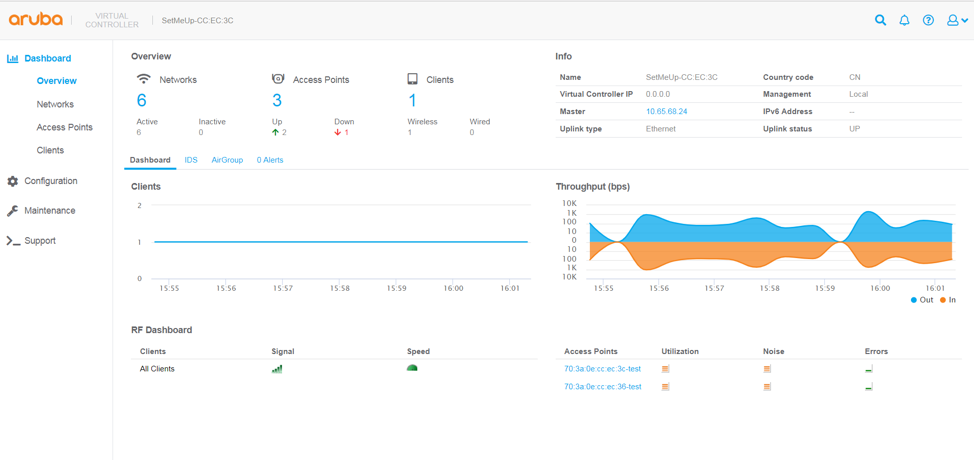 AppRF page: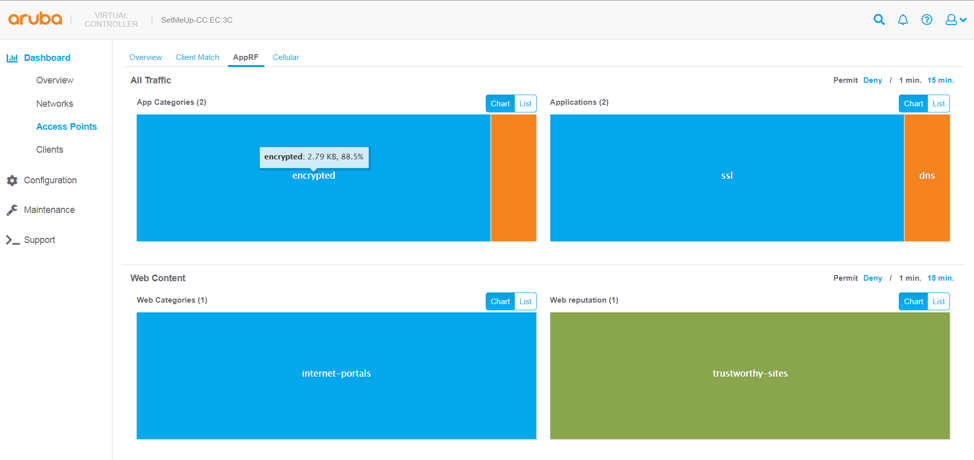 We are demoing many of these capabilities this week at NRF 2019: Retail's Big Show. Be sure to stop by our booth #2047 to check them out!
For more detail on what these and other updates offer, check out our release notes.