You could call us a classic American success story. At the Mineral Spring School District, we've moved from a span of financial and academic distress into a period of significant renewal and innovation. Among other efforts, we're opening a newly-constructed, 138,000 sq. ft. building to house all of our roughly 400 K-12 students.
What's more, our district leadership believes so strongly in mobile computing as a fundamental educational tool that our $19 million, state-of-the-art facility includes a half-million-dollar investment in Wi-Fi 6 (aka 802.11ax). But this is just the beginning.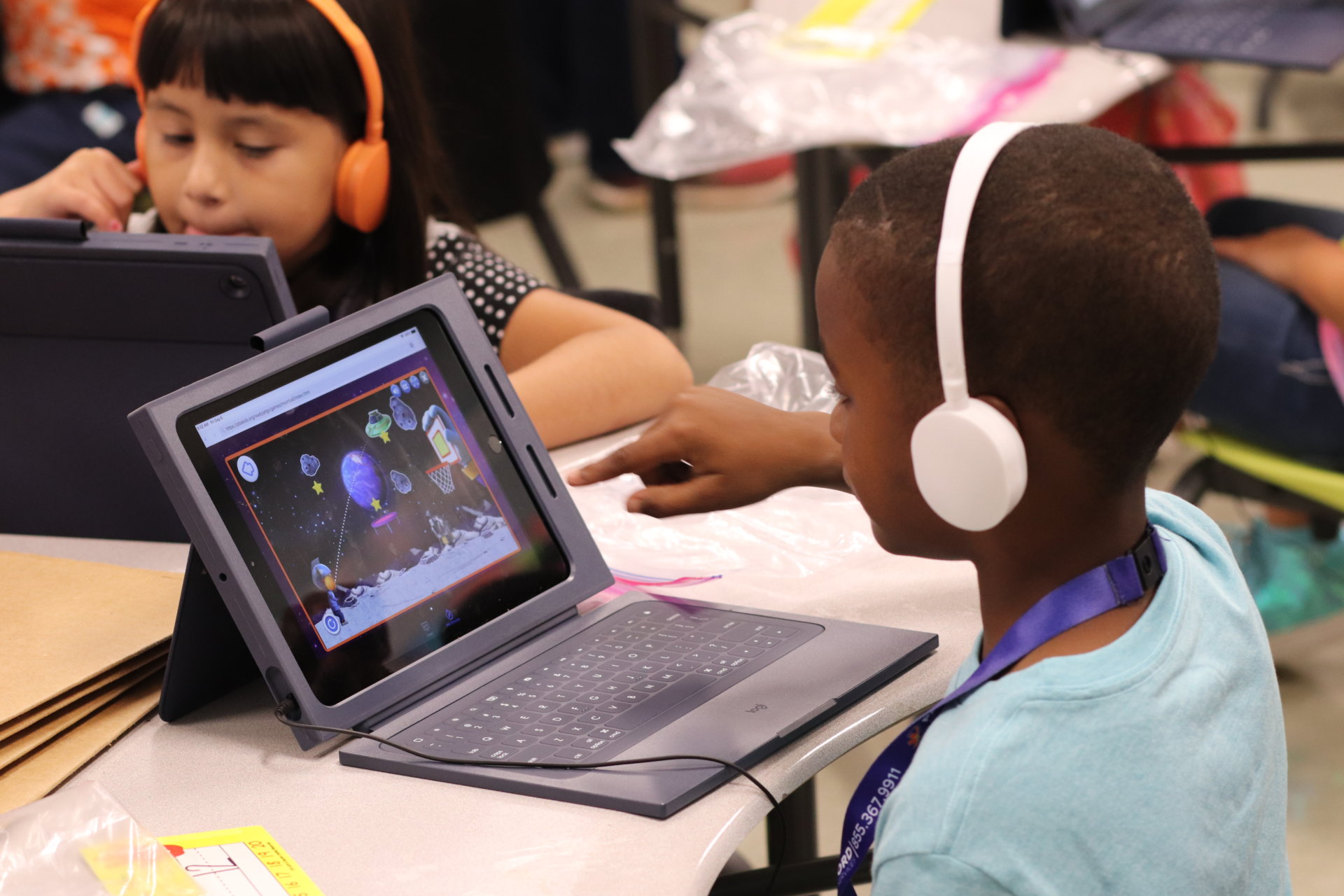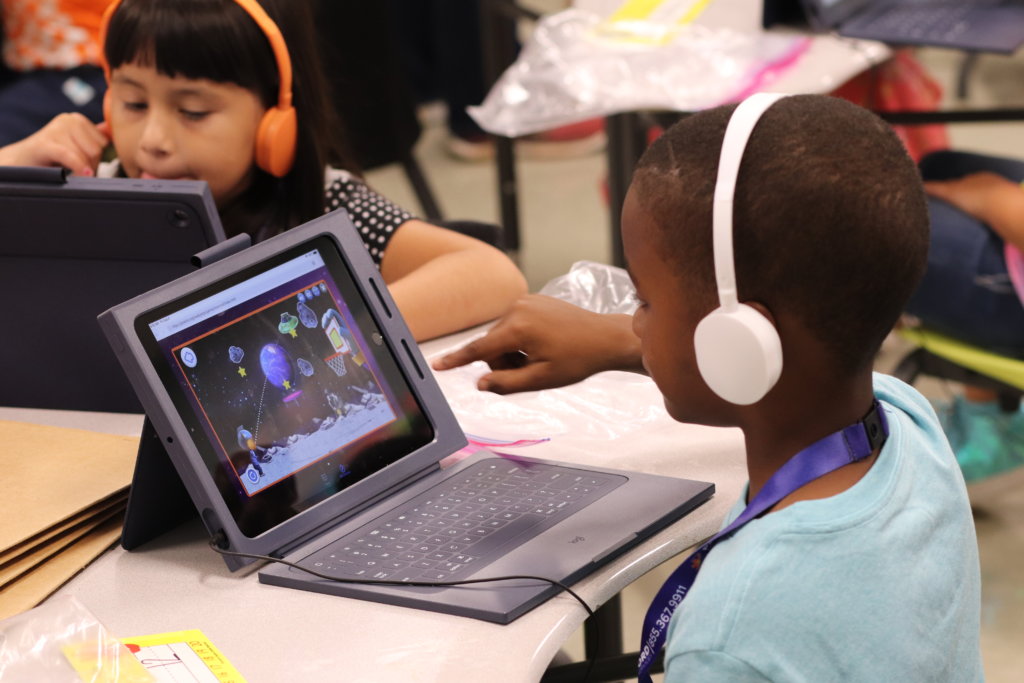 Why we chose Aruba's Wi-Fi 6 to get the job done
Because the IEEE's 802.11ax is fundamentally different than previous wireless standards, we believe it offers game-changing improvements for future-proofing K-12 connectivity. At Mineral Springs in particular, it's also an essential technology for achieving our bold future plans.
To achieve all of our goals, we evaluated multiple options and specifically chose Aruba's Wi-Fi 6 solution for various capabilities that go significantly beyond what the IEEE standard requires. Here's what's most important to us:
Significantly Improved User Experiences. As high-density mobility is critical to our curriculum revitalization strategy, two Wi-Fi 6 multi-user technologies are key. OFDMA (Orthogonal Frequency Division Multiple Access) permits multiple applications to transmit simultaneously, rather than sequentially as in Wi-Fi 5 (802.11ac). Also, enhanced MU-MIMO (multi-user Multi Input Multi Output) takes Wi-Fi 5's "4-lane" highway and turns it into an "8-lane" freeway. In short, we're expecting significantly improved user experiences for our voice and video.
Client Battery Life Extension. As we supply Apple iPads to all of our students for use on-premises, with teachers also receiving both iPads and MacBook Airs, everyone's educational success depends on our ability to keep the devices working all day, every day. With Wi-Fi 6 we gain Target Wake Time (TWT), where APs schedule device transmission. This reduces client device battery drain by enabling devices to extend their sleep mode or "park" rather than continuously circling.
Additionally, this feature will enable us to effectively support a wide range of IoT devices for safety and operational purposes, such as emerging wireless health monitoring devices for community members who are managing conditions including diabetes and seizure disorders.
Energy Efficiency Gains. Like every wireless advance, Wi-Fi 6 will eventually drive the need for more energy consumption as our device and traffic loads increase. Aruba's solution can help us offset such demands via Green AP Mode. Another AI-enabled capability, it monitors wireless utilization and then puts Wi-Fi 6 access points to sleep when demand ceases, such as overnight or on weekends, seamlessly waking them up again when demand returns.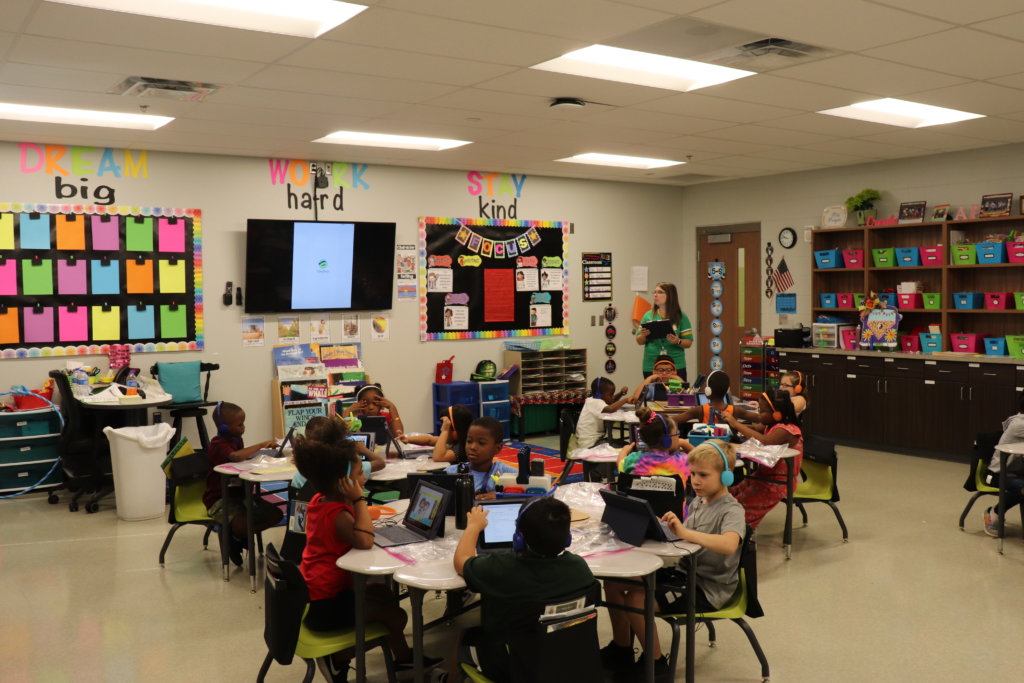 IoT Readiness. With Aruba's Wi-Fi 6 APs integrating all of the common IoT connectivity protocols –  Wi-Fi, Zigbee and Bluetooth 5 – we can select whichever IoT devices make the most sense for our district. This helps reduces management complexity while also minimizing capital and operating expenses long-term.
Leveraging Wi-Fi to enable combining high school diplomas with zero-cost Associate's degrees
In addition to continuing our positive trajectory toward transforming into a top-performing district, we have bigger plans for our new Wi-Fi. Over the coming few years, we're aiming to reach higher by establishing a unique technology trades center of excellence.
We'll start by constructing a dedicated technology trades building and developing an advanced curriculum for Mineral Springs students. We'll also work with districts and institutions within about a 40-mile radius to enable their interested high school and community college students to attend.
In addition to offering various tech courses for credit and industry certifications, our intention is to offer coursework that meets the requirements for a high school diploma and an Associate's degree simultaneously.
For example, our new Aruba infrastructure also includes 5412R ZL2 core switches and 2930M edge switches, which we have leveraged to power our PoE lighting, along with ArubaOS 8 and the intuitive management tools, AirWave and ClearPass. We'll not only use the intelligence built into these solutions, like colorless ports and dynamic segmentation, for automating tasks and enhancing security at the district but will also leverage each of them to teach related technology trades courses, such as switching and network administration.
At a minimum, we envision students graduating from high school within a class or two of gaining their Associate's. We also expect many high schoolers will graduate with a completed Associate's degree, making their college experience essentially free.
Our plan also incorporates a rigorous internship program, where tech students gain hands-on experiences. In this way, we hope to ensure students are ready to embark on a career or even have the knowledge and expertise required to start their own business successfully, right out of high school.
We're optimistic about this initiative because it addresses a geographic education gap: None of the colleges within our proposed service radius offers similar technology courses, certifications or degrees.
Clearly, our comprehensive Wi-Fi 6 deployment is invaluable to achieving our advanced educational goals. It's the reason we're so excited about having Aruba's industry-leading solution underlying it all.
To learn more about Aruba's Wi-Fi 6 (802.11ax) solution, check it out here.