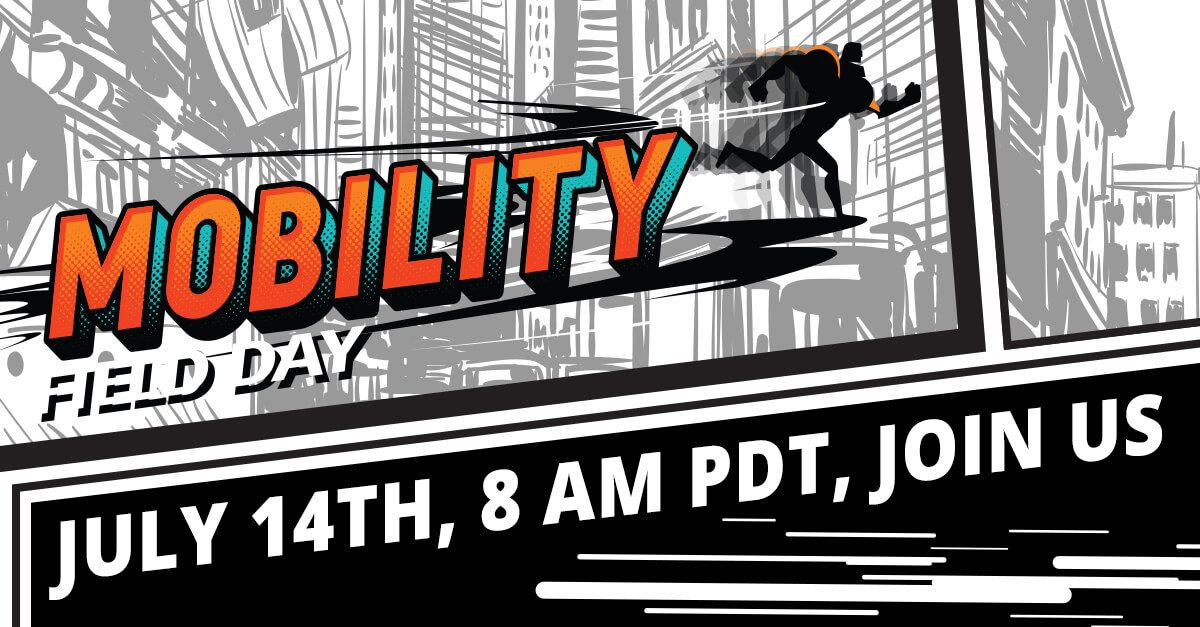 Over the years, Tech Field Day events have evolved, but no matter the format, they continue to tackle the top issues and feature the latest in innovation. Mobility Field Day 6, which took place on July 14, is no different. Watch MFD on demand here.
A panel of independent technology experts will join Aruba's top technologists for dialog and demos. We'll focus on the emerging Wi-Fi 6E standard and how AI and automation can help organizations solve wireless operations challenges and better support remote work.
Meet our new Wi-Fi 6E AP
David Hughes, the Founder of Silver Peak and our new CTO, will kick off the morning as he shares how Aruba is accelerating edge-to-cloud innovation.
Then we'll introduce you to our new 630 Series Campus Access Point, the first enterprise-grade Wi-Fi 6E AP. Wi-Fi 6E takes the Wi-Fi 6 standard – including OFDMA, Target Wake Time, and MU-MIMO – and extends it to the 6 GHz band. Wi-Fi 6E is like adding an entirely new four-lane superhighway that only racecars are allowed to use – and it more than doubles the existing Wi-Fi capacity with ultrawide channels and no interference.
At #MFD6,  Onno Harmes, Aruba's Senior Director of Product Management, and Prateek Patni, our QA Engineer, will demo the new 630 Series Campus AP. This will include ultra tri-band filtering, a patent-pending way to eliminate interference between 5GHz and 6GHz channels.
Self-healing AIOps
The next topic for discussion at #MFD6 focuses on wave 2 AIOps capabilities. Rather than just pointing out issues and a recommended fix, Aruba's AIOps self-healing feature within Aruba Central goes a step further by automatically fixing issues for specific use cases – no matter if IT is in the office, at home, or away.
Aruba's AIOps Product Manager Robin Jellum's explains and demonstrates how Aruba Central and built-in Day 0 to Day N AIOps capabilities help IT create efficiencies and improve your users' Wi-Fi, wired, and WAN experience.
Mobility to the max
With more than 50% of employees continuing to work remotely at least some of the time, hybrid workplaces are the future of work. For IT, this means addressing the challenges of supporting remote workers: How easy is it to get new remote users set up? How does IT know if networks and applications are working or if users are experiencing delays? How can IT better troubleshoot issues that impact remote workers?
Kevin Marshall from Aruba's Technical Marketing team and Prince Samar from Aruba's Product Management team will demo a comprehensive approach to supporting remote and mobile workers with Aruba VIA and Remote APs.