Last year, we built the event network for Atmosphere in just 48 hours. Eight of us worked in beast mode. This year, we're building the #ATM19 event network in 24 hours.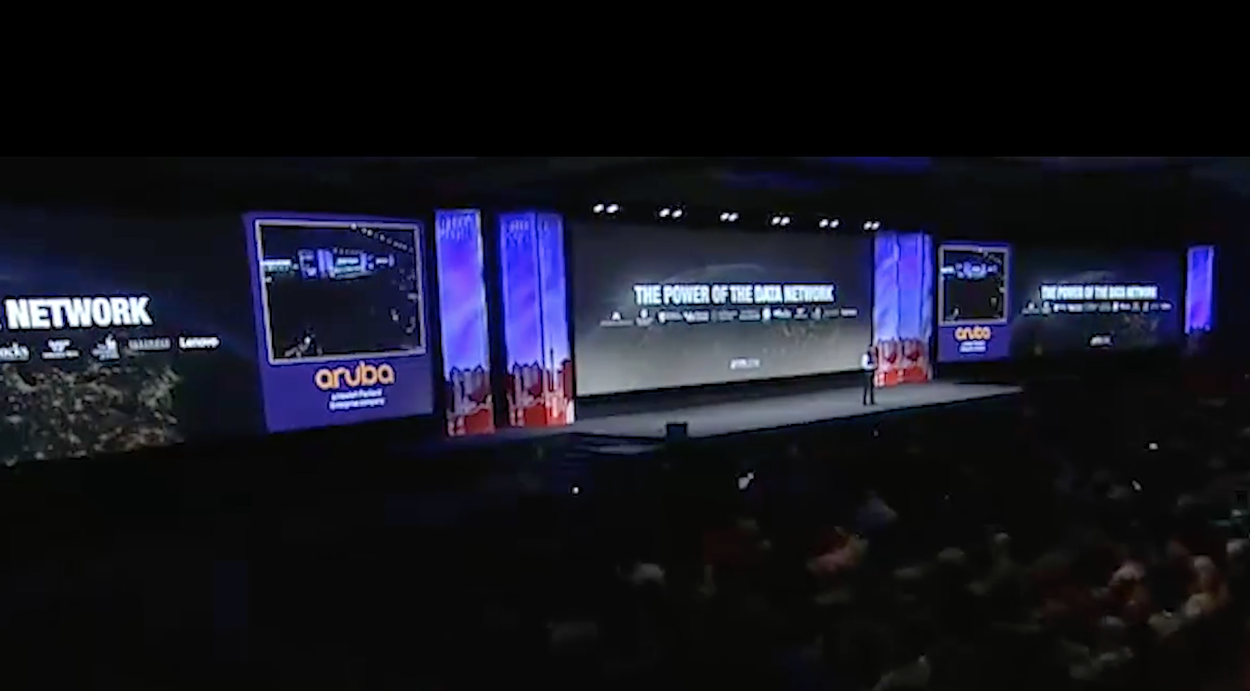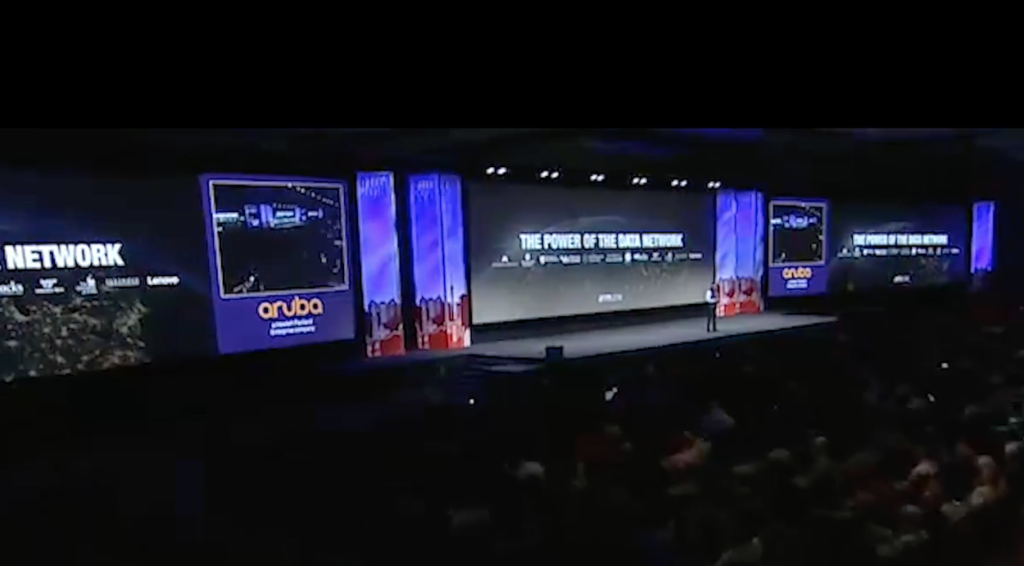 Ready for Anything
Our CTO, Partha Narasimhan, will showcase state-of-the-art Aruba technologies during his keynote. To make things more exciting and to show you the tech is real, we will run those same technologies on the event network that supports all of Atmosphere. To enable plenty of back-and-forth discussion on these technologies between attendees and Aruba experts, we will have them represented in the Innovation Zone and in breakout sessions.
The event network supports attendee registration, educational and training sessions, demos and the Innovation Zone. All of our customers, partners and employees depend on the Wi-Fi network to check their email and run speed tests while at the Mandalay Bay Convention Center. We have to be ready for anything. Nobody wants to look bad in front of the executives—or worse, 3,000 customers and partners.
The Innovation Zone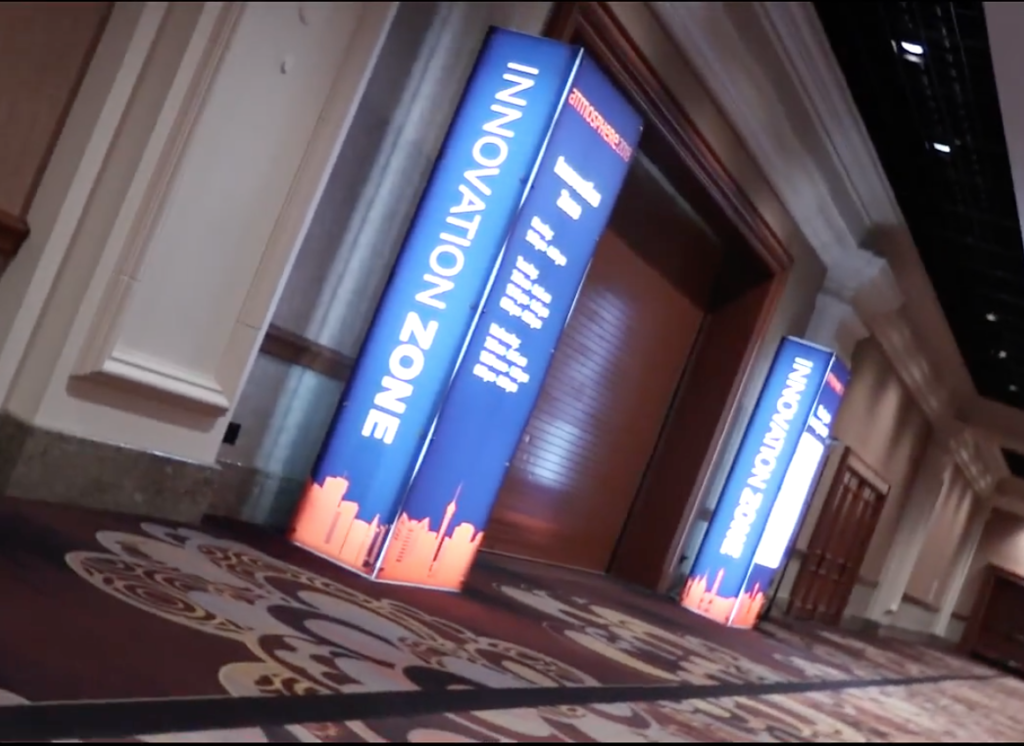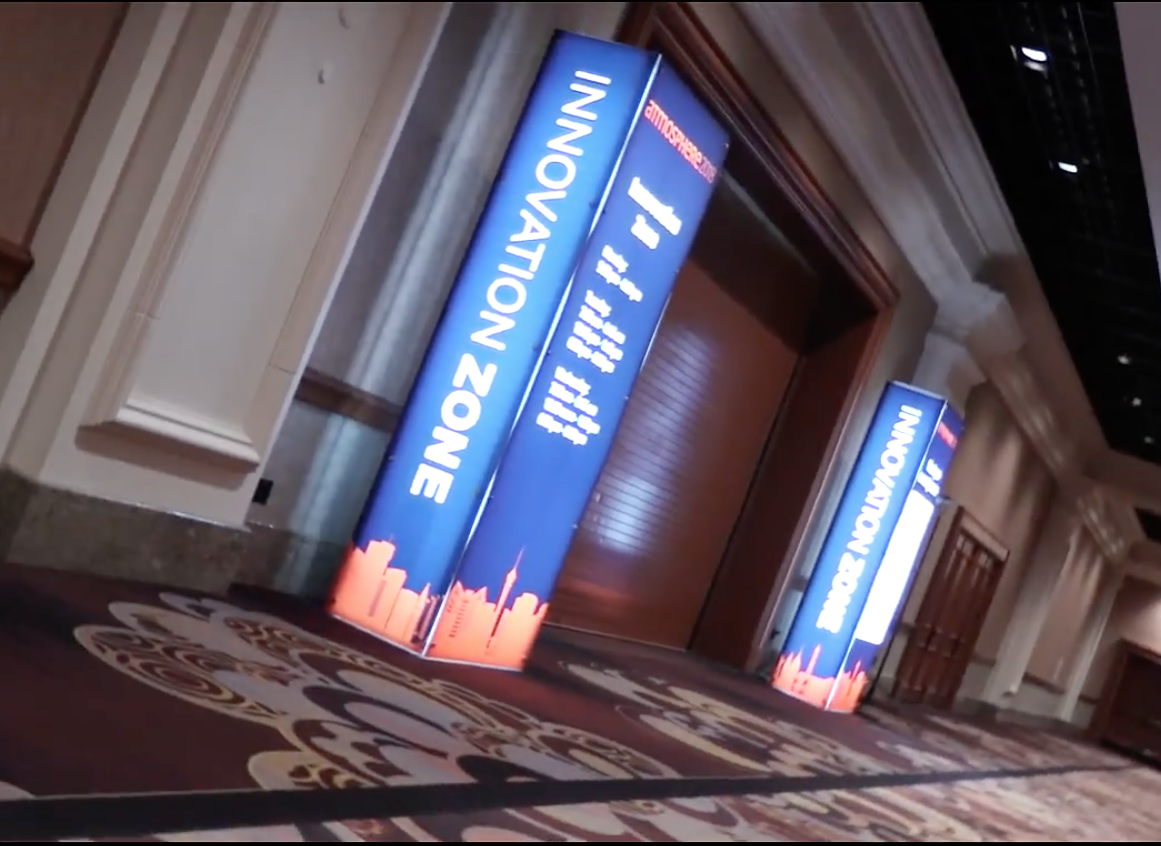 The Innovation Zone is a highlight of the event. We'll have the network operations center (NOC) booth operating from the Innovation Zone again this year. Last year, it was a huge success.
Customers and partners come to the Innovation Zone to talk with experts from Aruba and our technology partners. You can go deep on products like Aruba Central, IntroSpect, NetInsight, ClearPass and SD-Branch. Or you can see how healthcare, retail, hospitality and other industries are transforming the digital experience. We're planning for 23 pods to support the Innovation Zone. Planning can be a bit of a wildcard, since we don't have any visibility or control over what our partners will run in their pods.
We'll have a new space in the Innovation Zone called the Orange Labs. We will have experts on automation, integration and extensibility showcasing some demos on the same topics. IoT integration is an example. Attendees can get one-on-one demos of automation, and we'll be talking scripting, network analytics and other fun stuff.
Applying What We Learned Last Year
We learned from our experience building the event network last year, and we've tried to alleviate some pain points. We've designed the network to maximize flexibility with dynamic segmentation, so ClearPass can make changes for us automatically, while we focus on other things. We're doing (at least, we are trying to) a lot more pre-deployment validation and testing, so we can hit the ground running once we're onsite.
The conference was at the Mandalay Bay last year too, so we'll be working in a familiar space. That will help us deploy hundreds of access points, dozens of switches, mobility controllers, ClearPass, and other network infrastructure faster and more efficiently.
We only had eight people to build the network last year, and it's pretty easy to get distracted in Vegas. This year, we have fewer people involved in the design, but recruited more people for the onsite work. When it comes to running miles of cables, and mounting APs we could use some extra force. We will break up into more teams for and multi-thread this effort.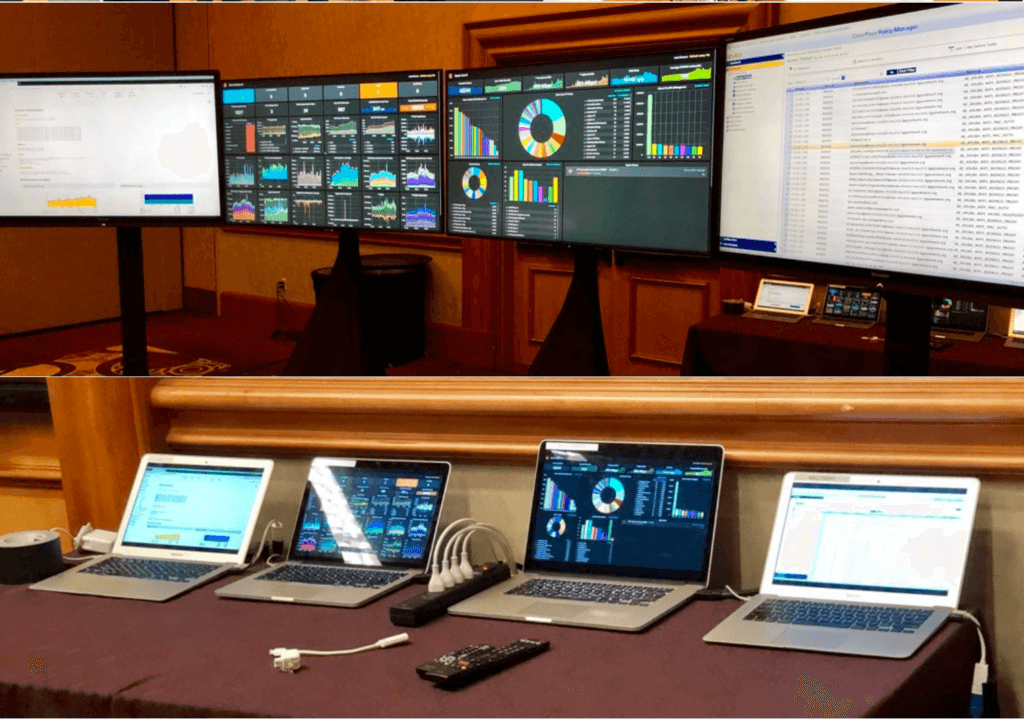 We're also using Aruba Instant and Central to deploy and manage Wi-Fi on the upper floors of the Mandalay Bay Convention Center. This way, customers can experience cloud-based network management firsthand and we get to eat our own dog food with this new product.
Aruba NetInsight helps us make the network run at its best. NetInsight will manage our RF optimization for us. One of the coolest capabilities is that NetInsight can put the APs into sleep mode when they're not expected to be used, like at night. That will save some energy.
Come See Us at the NOC
Stop by the NOC and check out our dashboards on the big screen. You can see how the network is running with upcomingcode on a production network and talk with the team.