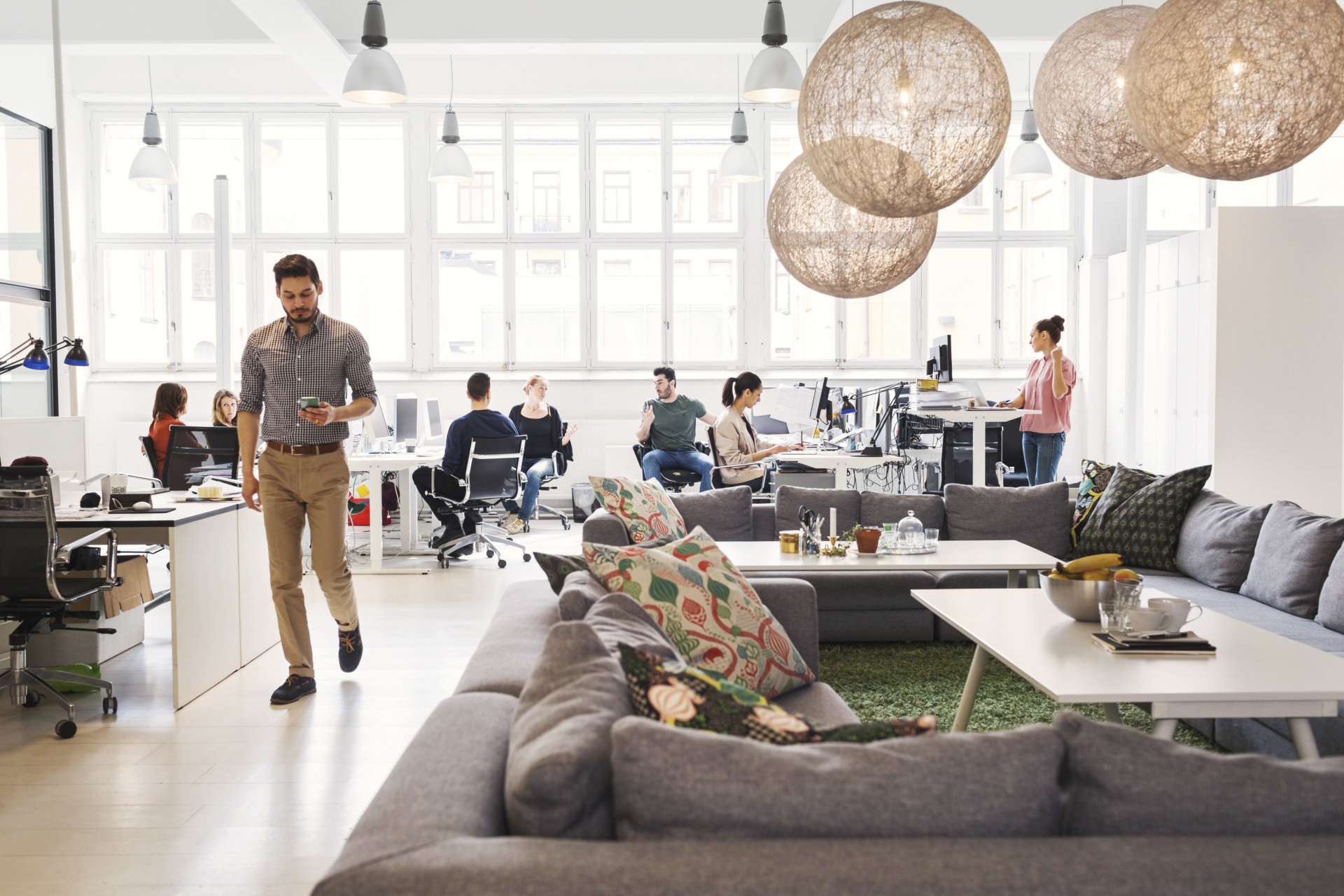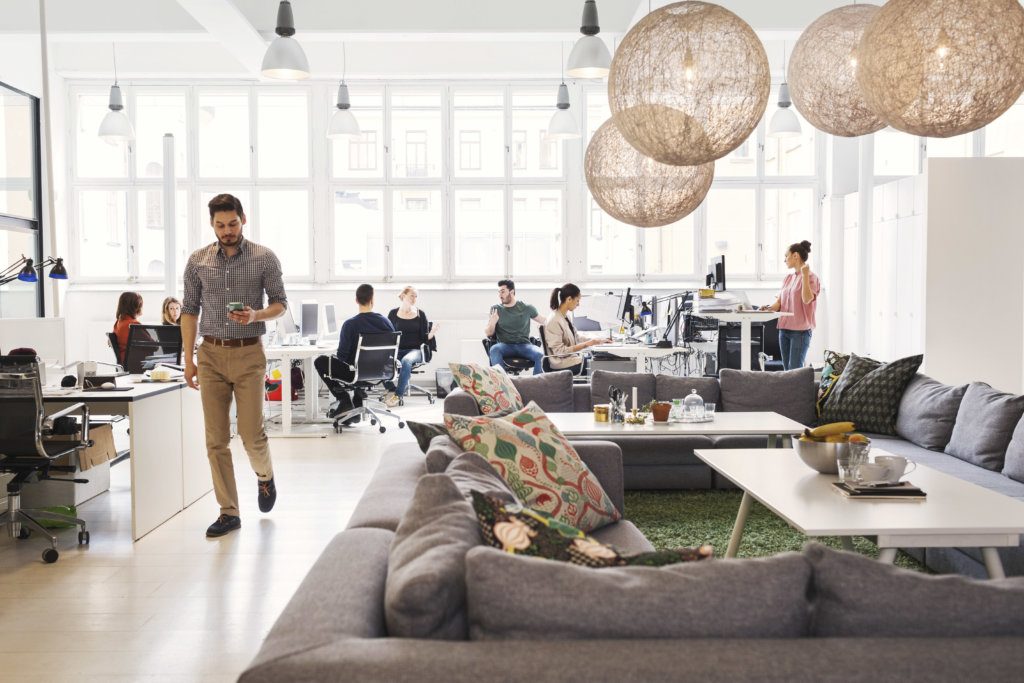 Enterprises that have embarked on digital transformation initiatives quickly discover their existing networks can't deliver the experiences today's users demand—nor are they nimble enough to address evolving requirements.
These constraints intensify at the edge, where IoT and workforce mobility are driving an exponential increase in the number of devices that connect to corporate networks.
The amount of data at the edge is also growing by orders of magnitude. By 2025, 75% of data will be generated and processed outside of a centralized data center or cloud,1 making it more difficult for IT to balance demands between data availability and security.(1)
To survive and thrive in this digital age, enterprises have only one option: to modernize their network infrastructure. Take the first step toward modernization by exploring the seven key requirements to design and deploy a next-gen, edge-ready network.
Requirement #1: Prepare for IoT and Wi-Fi 6 with data center-class performance at the edge
3 billion new IoT devices will be deployed by 2023.(2)
Corporate networks are becoming inundated with IoT devices and bandwidth-hungry apps. Factor in the emergence of Wi-Fi 6, where access points can support more devices at up to four times the throughput, and legacy switches at the edge inevitably become oversubscribed.
Modern networks need switches based on a non-blocking architecture to deliver wire speed performance and offer an easy, robust solution for high availability. These capabilities, while common in data center infrastructure, have become more critical at the edge where tolerance for a performance hiccup is nearly zero.
Optimize the use of every switch port to deliver seamless, best-in-class user experiences, take full advantage of Wi-Fi 6 and IoT, and help prevent bottlenecks and ensure critical apps always have adequate bandwidth.
Requirement #2: Accommodate tomorrow's demands with strong investment protection
By 2022, 95% of organizations will still not know the connectivity requirements of all the IoT devices accessing their applications.(3)
The average lifecycle of a network switch is 5 to 7 years. Choosing infrastructure that provides strong investment protection is imperative to supporting today's needs and the unpredictable demands of the future.
While your edge network may only require 10GbE uplinks at the access and aggregation layers now, IoT and Wi-Fi 6 may force you to scale up to 25 or even 50GbE uplinks.
Invest in solutions that provide flexible uplinks and support multi-gig Ethernet to help boost speeds on existing switch ports and over existing cabling, keeping costs down and limiting business disruptions.
Requirement #3: Reduce costs with high-density, always-on PoE
For any enterprise that is deploying wired IoT devices and Wi-Fi 6, having reliable, high Power over Ethernet (PoE) is non-negotiable.
High PoE wattage on every switch port lowers costs by dramatically reducing the need for extra cabling to power these modern devices. Always-on PoE ensures critical devices—such as surveillance cameras or healthcare monitors—remain powered, even during scheduled reboots or firmware upgrades. Also, using hot-swappable, modular power supplies will help increase the available PoE power without costly switch hardware replacement.
Requirement #4: Simplify network security with dynamic segmentation 
80% of IT organizations noted that they found IoT devices on their networks that they did not install, secure, or manage.(4)
The network edge must be smart enough to securely connect all types of devices and users. Relying on VLANs, ACLs, and subnets to properly segment the network is too time-consuming and error prone.
Instead, look for a networking solution like dynamic segmentation that can automatically enforce user- and device-based policies across both wired and wireless infrastructure.
Centralized management and enforcement of network policies saves time, reduces mistakes, and bolsters security while ensuring users of all types—guests, employees, or customers—have convenient, reliable access to the right network resources.
Requirement #5: Simplify operations for any-sized networking team with automation
Automation reduces manual errors by more than 75%, while increasing operational activities.(5)
Many organizations have embraced DevOps principles to build and release new or updated applications at a faster pace. To maximize the success of these efforts, the network needs to be as agile as the software it supports.
Build the right foundation for your modern network with an operating system that provides a cloud-like operating experience and augments your automation framework.
For larger organizations, the key is open APIs and building custom scripts to integrate with third-party systems.
Teams with DevOps practices should consider extending existing automation platforms such as Ansible to support network-related workflows.
Smaller teams that lack dedicated development resources should seek turnkey solutions to simplify common tasks, where compliance with network policies and device dependencies are instantly validated.
Requirement #6: Quickly detect and resolve user-impacting issues with distributed analytics
39% of problems are detected and reported by end users.(6) 
When network issues arise, operators need immediate insight into where the problem is occurring and why. Unfortunately, traditional approaches to network monitoring and troubleshooting are highly reactive and resource intensive. As a result, user-impacting issues often persist far longer than they should.
Gaining real-time visibility into every network node is critical, particularly in far-flung locations with little to no onsite technical support. Built-in intelligence can preprocess telemetry of interest at the edge, correlate it to likely root cause, and send an alert with all the relevant diagnostics to a centralized operations team. This allows IT to readily detect, respond to, and even preempt problems that impact network health, often before users notice the issue.
Requirement #7: Drive operational excellence from edge to data center with a single operating model
71% of IT budgets are dedicated to "running the business.(7)
Traditional networks are hampered by fragmented operations that lead to insurmountable complexity, higher operational costs, and management headaches, including:
Different architectures, operating models, and management tools across various network domains—often managed by different teams
Separate operating systems with different software requirements, often requiring complex, subscription-based licensing schemes
Implementing a single, end-to-end operating model can:
Reduce complexity with a unified, end-to-end architecture that spans from edge access to the data center
Reduce costs by replicating network designs across multiple domains
Promote tighter collaboration among traditionally siloed networking teams by leveraging a common operating system and toolset
The modern network: Your competitive edge is waiting
Digitizing operations at the enterprise edge is key to unlocking new opportunities for growth. Organizations like yours can outpace the competition by deploying an edge-ready network that satisfies today's technology demands while providing scalability and flexibility to address future needs.
Learn more about switching forward to a next-gen network with Aruba. 
Sources:
(1) Magic Quadrant for Wired and Wireless LAN Access Infrastructure," Gartner, Published 24 September 2019 - ID G00368944
(2) Ericsson "Internet of Things Report"
(3) Magic Quadrant for Wired and Wireless LAN Access Infrastructure," Gartner, Published 24 September 2019 - ID G00368944
(4) "Segmentation or Isolation: Implementing Best Practices for Connecting 'All' Devices," Tim Zimmerman, Gartner, Published 26 September 2019 ID ID: G00388335
(5) Gartner Identifies Five Cost Optimization Tactics for Marketing Leaders, Press Release, June 2019.
(6) Enterprise Management Associates, Network Management Megatrends 2018.
(7) "5 Network Cost Optimizations," Gartner, June 2019.