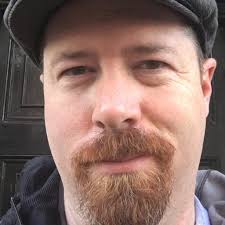 Tech Field Day 20 is almost here, and I sat down with Tom Hollingsworth, a self-described nerd herder who has been at the center of Tech Field Day events for more than six years. We took a trip down memory lane to the days when delegates raced around Silicon Valley and imagined the power of a community of engineers and architects. Follow Tom @NetworkingNerd.
Register now to view the TFD#20 livestream on Friday, November 15 and learn how to simplify networking tasks with automation.
Jamie: How did you get initially get involved in Tech Field Day events?
Stephen Foskett started Tech Field Day events ten years ago, and I have been involved on staff for six years. Stephen recognized early on that there were brilliant people blogging and sharing information and wanted to bring them all together in a place where they could learn from each other.
The whole being greater than the sum of the parts created Gestalt IT. Originally, Tech Field Day was "the Gestalt IT Event." Today it's grown to be something entirely different than what was originally envisioned.
Jamie: What's your favorite memory from the early Tech Field Day events?
Tom: There were so many fun things! It was great to meet people that I only knew by name or from a podcast.
Back in the early days of Network Field Day, Andy Bechtolsheim walked in during the Arista presentation. We were frozen with awe.
Keerti Melkote spoke at the first Aruba presentation at Wireless Field Day 2, and it's amazing to see where he's gone from there.
Jamie: What's the best part about how Tech Field Day events have evolved over time?
Tom: The original idea behind Tech Field Day events still makes it special. Tech Field Day is about getting good people together in a place to have great conversations with the companies who are doing it. It's like Star Search or America's Got Talent for technology.
Every Tech Field Day feels special and unique, because it's never the same people or lineup of presenters.
Jamie: Do you miss anything about the "old school" Tech Field Day events?
Tom: I don't miss the old days. We used to do it all in two days. We had 12 delegates, racing across Silicon Valley.
I'm excited to see how far Tech Field Day events have come from our first event to our twentieth. So many great companies and so many delegates from the past are still involved.
The power of what we do is not just getting new delegates involved in the briefings. People are super excited to come or disappointed when they can't go, and that is heartwarming to me.
Jamie: How have vendors' approach to Tech Field Day events changed over time?
Tom: A lot of new companies have stepped up. Sometimes you see the lightbulb go off in the middle of the presentation. Companies that come back understand why Tech Field Day events are special.
Tech Field Day is more than a press briefing. Delegates ask questions and push back on vendors' points. It's the most amazing interaction and we get so much information and feedback in just two hours from 12 other people.
Jamie: What's the value of Tech Field Day events to you?
Tom: I meet new and interesting people and create connections among them. Tech Field Day events are a force multiplier for the community.
I have a funny story about from one delegate. His company had just started a partnership with a wireless vendor, and he was attending a briefing from the local SE. The SE was talking about a product and got the specs wrong. From the back of the room, he said, your VP of product briefed me on this already. The value of Field Day is getting access to the VP of product or PLM before your company starts working with the vendor.
Tech Field Day matters to the engineers and architects, the people who want to learn about technology. We're creating content that people want to keep consuming. When we started, YouTube was barely a year old. We consume so much audio and video now, but 10 years ago, that wasn't a thing. We can learn so much so quickly, and it's important that we get together in Silicon Valley to talk about cloud, networking or other topics.
Register now to view the livestream on Friday, November 15 and learn how to simplify networking tasks with automation.