Heading into his freshman year at UCLA, Aditya Mishra talks about his internship with the Quality of Service team at Aruba's Roseville location. Sylvia Ruiz, Aruba's university and HR program manager, chats with Aditya about his fascination with computers, his time on the Roseville campus volleyball team, and his love of the snack room.
Sylvia: Why did you choose to apply for the internship at Aruba?
Aditya: I learned about the Aruba internship at this event called HPE Code Wars. I participated on a team with a couple of my friends. We did pretty well in the competition, and we decided we would try to apply for the internship. My computer science teacher at school recommended I apply for it as well. I applied for it, as did one of the other people on my team, and we both got it.
Sylvia: What was your final deciding factor in choosing to spend your summer at Aruba?
Aditya: I believed it would be a really good experience, especially learning how to interact with software. The internship is fun and when I first got here, a big plus was the snack room that's available, at the Roseville location.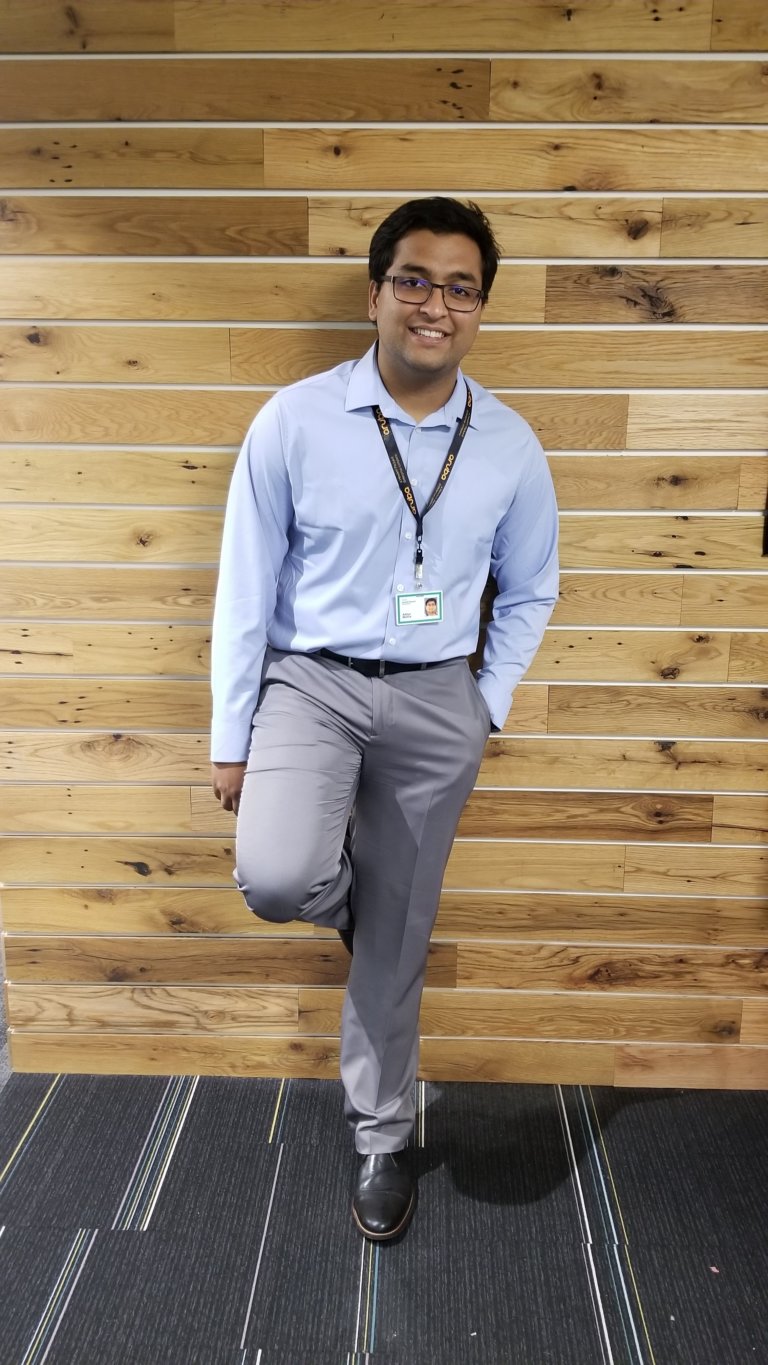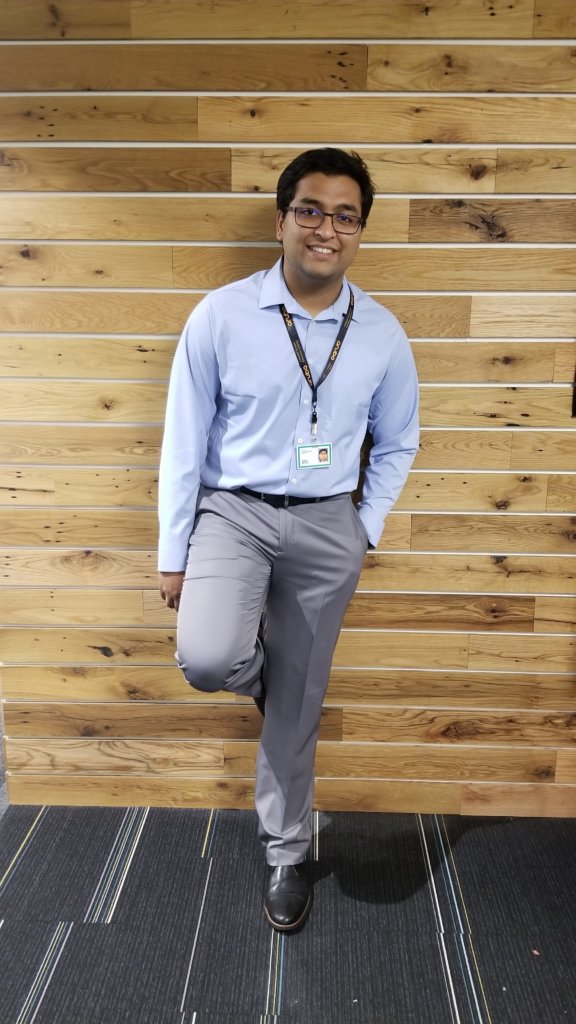 Sylvia: How did you prepare for your internship before arriving?
Aditya: I've taken a lot of computer science classes and have prior work experience in the tech field, but it was nothing close to this. This internship is a lot more involved and I get to physically interact with the equipment. At my previous experience, I was essentially just building systems. I'm really excited to be able to do some programming as part of my internship.
Sylvia: What group or department do you work for? What are some of your day-to-day responsibilities?
Aditya: I work for the Quality of Service (QoS) team. One of my roles is to ensure we find issues within our products as early as possible. If a problem doesn't get detected until later in the process it can be really difficult to solve. I also update lots of feature test functionality.
Sylvia: Are you working on any long term projects?
Aditya: I'm focused on a series of small projects that are leading up to one overarching goal, which is fixing a log error with one of our products. I have to keep working on different files to try to figure out why the issue is happening.
Sylvia: What intern event are you most excited about?
Aditya: I'm on the volleyball team here, and we have a volleyball game today. I'm pretty excited about that. Hopefully, we won't lose, but we lost our last couple games pretty badly. Tomorrow there's the Sun Splash amusement park event and I'm really looking forward to that, too. We have really great intern coordinators here and they organized laser tag and go-karts at a water park.
Sylvia: Who has been your most inspiring mentor and why?
Aditya: My mentor, Jeff McMenomey, has been extremely helpful. He's a huge reason as to why I've been successful in this internship. When I first arrived, it was quite a culture shock. I've done a lot of programming before, but I've never done programming on this scale. For example, one modification will make modifications in sometimes three other places, and I've never really done programming like that before. He's really guided me through that process. My manager and everyone else on my team have been really helpful as well.
Sylvia: What advice would you give to someone who is thinking about applying for an internship at Aruba?
Aditya: Have fun with it! People here are really helpful, and the atmosphere here and the way everyone treats interns is really open. We're given legitimate projects, not just busywork. I've been able to learn a lot more because we're treated like colleagues. In reality, it's a lot of fun, and just make sure you have fun with it.
Sylvia: What was your first day like?
Aditya: My first day was crazy. I gave Aruba a relatively late notice that I wanted to start earlier and it was a slightly rough adjustment. We had a one-hour meeting where I didn't know what was going on, and by the end, I was exhausted. But by the end of the week, I realized I was actually starting to pick up some terminology. I could understand a lot of the jargon that was being thrown around and I was really starting to get into the internship. Overall my first week as a whole was amazing, and it was a really awesome learning experience.
Sylvia: How would you describe the corporate culture at Aruba?
Aditya: Everyone is really supportive, and that's what I really like. Let's say you had an assignment that your manager expected would take you a week, and it's not done by the end of the week. They'll be really supportive, and they'll ask if you need anything. They are more than willing to help, which is really awesome. And perks, like I said before, the snack room—you can't beat that.
Sylvia: What have you enjoyed most from working at Aruba and what are some favorite takeaways?
Aditya: I like a lot of aspects of the internship. Of course, I really like all the intern events that we've had so far. Those are really fun, and I also really enjoy working. When I first started the internship, I wasn't sure if I wanted to do computer engineering or computer science engineering. The person who interviewed me knew I wanted a little more experience with hardware, but thought I'd be a great fit with the QoS team, which is a specialized software team. She wanted to place me here just to see if I would like more of the software side, and so far I'm really enjoying it.
Sylvia: What is your ideal future career path?
Aditya: For a long time, I always thought about starting a startup and trying to duke it out in the tech world. However, seeing how many people it requires to full-on push a product successfully makes me realize it's definitely not as easy as people can make it out to be. At this point, I'd be happy getting a job anywhere in the tech industry. I want to do something with computer science and computer engineering, I know that for a fact. I just don't know what exactly yet. I guess I'll figure that out over the course of the next four years.
Sylvia: What is one thing most people don't know about you?
Aditya: At work, sometimes I'll just listen to Taylor Swift on loop. I don't seem like the type of person who listens to Taylor Swift, but every once in awhile, it's nice to listen to "Fearless." It's good stuff. Sometimes my manager will give me quizzical looks if he walks by and sees Taylor Swift on my Spotify but you know, it happens.
Sylvia: What is your favorite holiday?
Aditya: I've always really liked Halloween. That's always a really fun time.
Check out our previous intern interview, and look out for more blogs on our 2019 Meet the Intern blog series!
Tags: