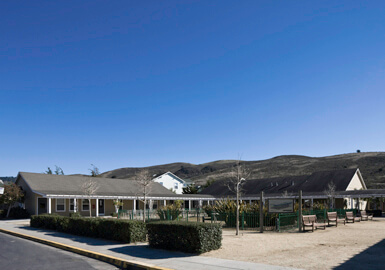 At the onset of the COVID-19 pandemic, our approach in San Mateo County mirrored those in many jurisdictions. We responded to multiple challenges by triaging the most pressing needs first.
In our case, this included setting up virus testing centers and establishing transitional housing locations for those who completed virus treatments but needed a temporary place to live before going home.
As our county encompasses 500 miles of urban and rural territory bisected by the Santa Cruz Mountains, we needed to ensure connectivity was available across a wide range of geographies for securely transmitting health data in compliance with the Health Insurance Portability and Accountability Act (HIPAA).
Fortunately, our long-time Wi-Fi partner, Aruba, stepped up with healthcare connectivity bundles. The bundles not only supplied us with outdoor access points (APs), but also with Aruba Central for cloud-native network management. This enabled us to not only provide our various pop-up facilities with the reliable mobile connectivity they needed, but also gave our lean IT staff the ability to manage the network remotely.
Further, the bundles also supplied User Experience Insight (UXI) sensors with the accompanying centralized dashboard that was also accessible remotely. The UXI sensors could give our IT staff granular, real-time visibility into Wi-Fi experiences from the perspective of user devices, enabling fast troubleshooting as well as proactively identifying where we needed to improve configurations before users were impacted.
Shifting focus to bridge K-12 learning gaps
After several months, we realized the pandemic was turning into a marathon that would continue affecting our constituents for a year or more. This prompted us to begin considering what ongoing challenges our citizens faced and how we could leverage technology to assist.
Despite our county's reputation as being part of the prosperous Silicon Valley, our overall demographics reflect areas of significant income disparity. To help bridge this divide, we previously engineered coffee shop-like public Wi-Fi access, where anyone can connect at county facilities such as libraries, hospitals and government offices. Even before the pandemic, our public Wi-Fi supported over a million user hours a month.
Unsurprisingly, we discovered the pandemic was hindering access and accelerating learning disparities for over 5,000 of our K-12 students who have little or no connectivity at home. Although students could gain access via our public Wi-Fi, we felt it was unfair to expect parents to drive their students to one of these locations and wait hours for them to complete their coursework day after day for the duration of the pandemic. This was especially true of families already struggling with employment.
Unique residential access initiative benefits students and community
For a long-term solution to this challenge, we turned to Aruba and learned it was offering K-12 bundles for delivering Wi-Fi connectivity to large groups of affected students. Like the healthcare bundles, the K-12 solution included outdoor APs, Aruba Central, a wired switch and a UXI sensor.
After consulting with our area's affordable housing agency, MidPen Housing Corp, we determined that the Moonridge Apartments in Half Moon Bay included a concentration of families likely to benefit from wireless connectivity.
An award-winning low-rise property, Moonridge is designed as a residential community with human-scale streetscapes, safe areas for children to play, exterior walkways and courtyards that encourage gathering. However, due to a combination of physical location and resident income levels, the development has very little cellular access or service providers offering Wi-Fi.
We also partnered with the local school system, Cabrillo Unified School District, to ensure it could help support a public Wi-Fi project in the event families couldn't afford the needed devices. District officials were elated with our plans and helped us determine we could provide nearly 200 students with reliable, high-performance online access to their homes.
We've now moved into the initiative's design and deployment phases. This includes working with MidPen's onsite staff to determine appropriate outdoor equipment mounting locations that maximizes indoor reception for multiple residences. We expect to complete the installation in the coming weeks.
Naturally, we're grateful to Aruba for supplying us with the K-12 bundles required to realize our Moonridge vision. Our lean IT staff appreciates the ease of use and the centralized tools that enable us to efficiently undertake a project like Moonridge, which can be a three to four hour round trip from County facilities depending on traffic.
What's more, from our various public Wi-Fi initiatives, we're finding that solving a student connectivity problem also addresses connectivity challenges for entire families, the elderly population, those with no children at home and even small businesses, such as e-commerce firms, in the surrounding area. This makes Moonridge exciting from the broader perspective of supporting and uplifting the entire surrounding community.
Jon Walton's passion is to look beyond the basics of traditional government approaches to using technology. His vision is to leverage County technology solutions into regional platforms that serve not only County employees, but also residents, businesses, and other agencies regionally.  He rejects the idea of government as a technology dinosaur and strives to utilize the newest technology to solve problems.  Aside from tech, Jon is passionate about ocean time with his sons and racing cars.
 Julie Case is the co-author of this blog. Julie is a seasoned IT professional with over 20 years' experience leading large Cloud/SaaS and Information Technology (IT) Operations in Silicon Valley. She has led global teams overseeing all facets of information systems from network design and deployments to database and storage systems to major business application integrations. In her current role, Julie is leading San Mateo County's Internet Connectivity initiative to facilitate bringing the County's Public Wi-Fi solution to the doorsteps of students in need.