My trip to Aruba's Airheads Conference in Vegas seemed to begin fine this year, then I got in my truck and hit traffic. My flight departed at 8:15 pm Eastern Time here in Atlanta Ga. The flight was incredibly turbulent and the in-flight services did not start until we were over New Mexico. The flight arrived at McCarran Airport at 9:45 pm (12:45 EST.).  I found my way thru the airport and boarded the shuttle to the Cosmopolitan.  After I checked in and found my room (around 2:00 am EST) I got in touch with the Chief Airheads himself, Sean Rynearson.  I met Sean and some of his Aruba colleagues at the Chandelier bar to get the Vegas experience kicked off.  After an hour or so of cutting up and talking I decided it was time to retire to the room to prepare for the kickoff of the conference on Wednesday morning.
Wednesday morning I was kicked in the head by jet lag and woke up at 6:00am even though I had zero places to be before Cosmopolitan catering services dished out breakfast at 8:00 am. After killing some time I met Sean for breakfast. The catering staff did an excellent job with the food. It was really good.

After breakfast we went to the Chelsea ballroom to prepare some time lapse shots for the keynote speeches. After finally getting a shot in place we backed off and waited for the camera (a GoPro) to collect pictures, until someone decide it would look better with a coffee cup over it. We were able to get a good shot. See below. The keynote opened with a bang. It started with a beat boxing session followed by a band of 3 women performing cover songs with the beat boxing guy covering the instrumentals. The ladies were quite good, performing "Royals"-Lorde then into "Come Together"-Beatles.
Ben Gibson, Aruba's CMO came out and joined in on dancing and took a selfie on stage with the band. After that he introduced the audience to the new Aruba Networks brand and logo then welcomed CEO Dominic Orr to the stage.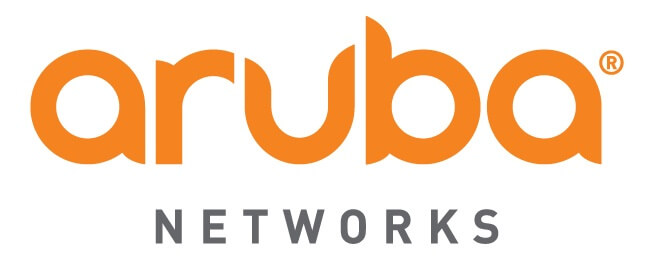 Dominic took the stage and delivered a solid and strong speech despite being ill. Dom coined 4 terms that summarized his speech. Stable, Secure, Smart, and Simple Air these were the focus of the majority of his speech. He concluded with a very powerful delivery of his take on where wireless is headed.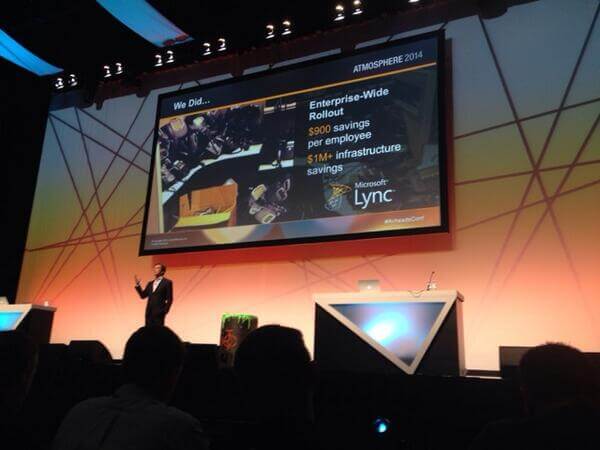 Following Dom was Aruba's Founder & CTO Keerti Melkote. Keerti introduced the new emerging tech and collaborations with Mobile Iron. The presentation had several very interesting demos mostly seamlessly performed.
Cameron Esdaile demoed the new capabilities within Clearpass, named ClearPass Exchange. The demo focused on onboarding jailbroken or rooted devices or actually preventing authentication. The demo had 3 different ways via captive portal, SMS, and calling the device to alert the user of the reason for non-connectivity. Other notable demos were the new ability to cluster Airwave server to accommodate 7500+ devices.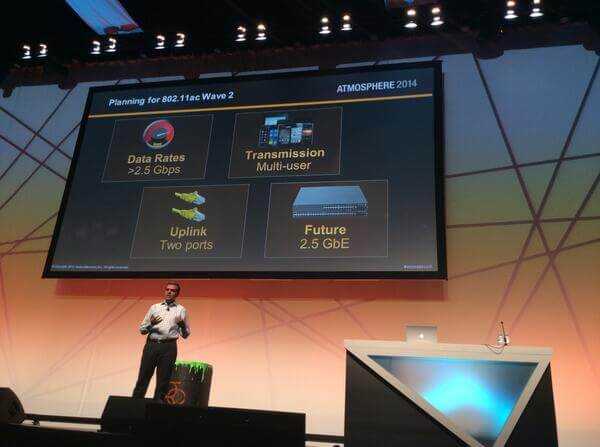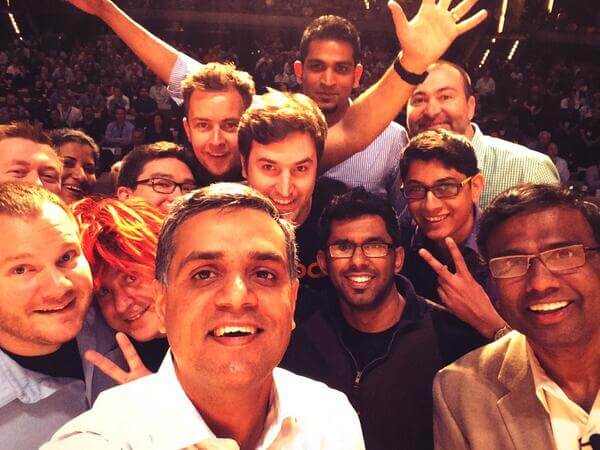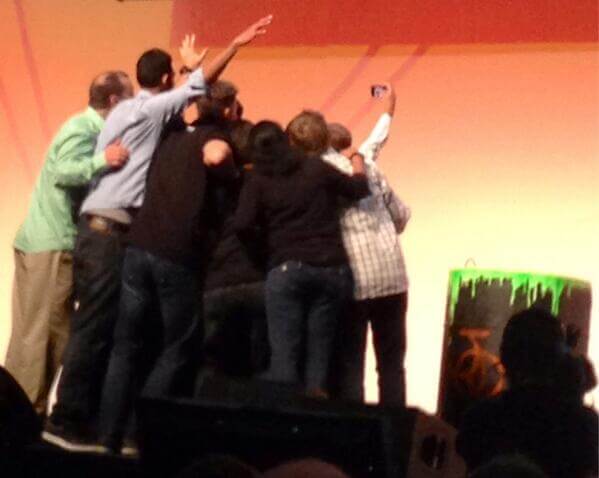 After the keynote and emerging tech demos we had lunch, then it was time for breakout sessions.  I attended the advance Clearpass session headed by Ashwath Murthy. The focus of the session was Auto-login, a new feature enabled by Clearpass. When that session concluded we had a 15 min break then went into the final session for the day. I attended a session on behavior of mobile devices on your network by Peter Thornycroft. Peter's session was entertaining due to his accent and humor. To begin the class he demonstrated a hand off between AP's. To do this he simply took off down the hall with the mic until we saw the transition on the app. The app was Aruba utilities, an app that he wrote personally.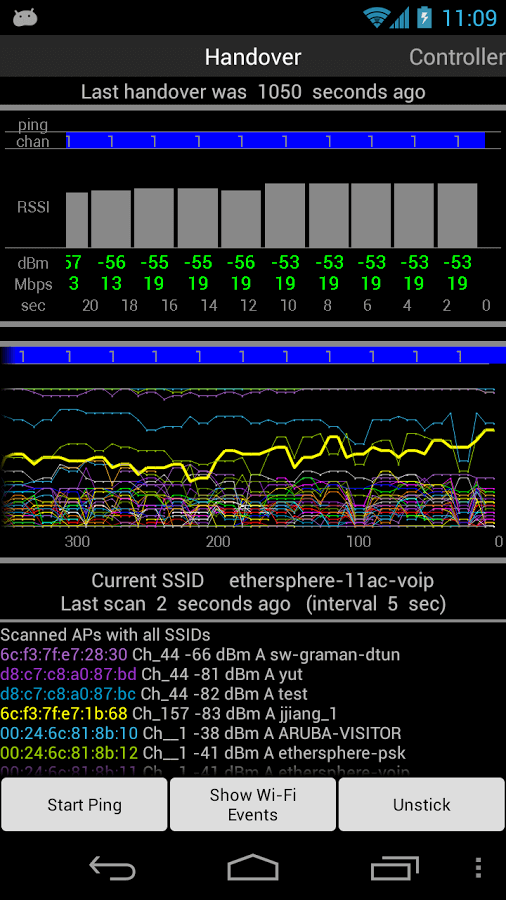 After Thornycroft's session Aruba hosted a happy hour in the Tech Playground. This was a good time to have a cold drink while checking out and playing with new tech from Aruba and several other vendors. The happy hour was good as it led to interaction between people to expand their own personal network.
After the happy hour several of us went and checked out Sage in Aria. The restaurant was incredible and the only thing better than the cocktails were the crowd at the table. After Sage it was back to the Chandelier for some more "networking". After meeting several people and enjoying the refreshments I decided I could take no more and retired to my room since I was still rooted in the Eastern Time zone.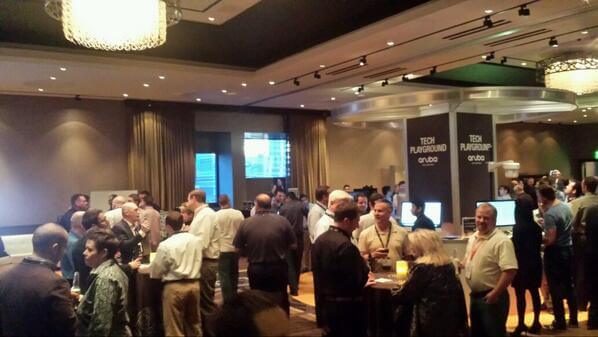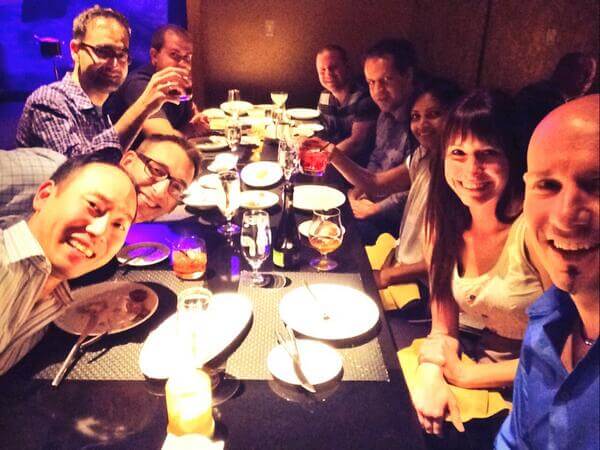 The agenda for day 2 was busy. The day started with breakfast and a customer panel moderated by Manav Khurana. This was a great resource being able to hear about others actual deployment and how they managed to get the most out of a budgeted network. Following the customer panel was a keynote by Google's Michael Wiley who had his daughter on a Google hangout to see what he actually did. He started by recording the audience doing a wave with his Google glass. He elaborated on Googles networking needs and the urgency they have to accept BYOD in a large scale. He told a story of the networking nightmare of their Christmas party were Google gifted 20,000 android phones and had to plan accordingly for the addition of 20,000 devices on the network.
After Mr. Wiley we had a Next Generation Campus Industry panel moderated by Rohit Mehra. This panel talked about where networks are heading. The last act for the day for speakers was the San Francisco 49ers' Networking Engineer Dan Williams. Dan's talk was focused on end user experience. He talked about how he designed the experience of the new Levi's Stadium to make it a better viewing experience than watching at home. His argument was fans in the stands do not have a DVR therefore could not re-watch every play. To solve this he or his team created an app that addresses this even expands to control different angles of the play. The app even allowed ordering food and beverage form your seats.
We broke for lunch after the keynote from Dan Williams. After lunch we had more breakout sessions. For the first session I attended Seth Fiermonti's talk on Access Management with Aruba Clearpass.  Seth talked extensively on BYOD. Specifically on how to manage access based on device certificates. He also touched on access on multi-vendor networks and using context based access control.
After Seth's session I attended yet another Clearpass session. The session was headed by Ashwath Murthy. This was an Advanced Aruba Clearpass Workshop. Ashwath walked the class through different methods of access control including posture, SSO, return roles, and TACACS. The bit that I found the most interesting was how far down you can drill into a device with Clearpass to get information on whether or not the device was safe to allow access.
Night 3 was interesting because it featured the firing line. Aruba once again came thru with a good time by offering some cold drinks to enjoy while watching Aruba's finest answer tough un-rehearsed questions in a true Q&A setting. This year the firing line was a hit as people kept lining up to "fire" at the experts.
After the firing line was the Customer Appreciation party. This year, the party was in a fantastic outdoor setting by the large beach entry pool. The band that performed at the initial keynote performed for the large crowd. The catering team from the Cosmopolitan offered an incredible selection of buffet style food as well as wine tasting and topped off with an open bar.
This was a great time to meet some of the people I have worked with remotely but never had the opportunity to meet in person. I met several influential people throughout the night. I met David Westcott the guy that wrote the book that is currently giving me headaches CWAP and also CWNA and CWSP cert books. Also being around Sean I was privileged to meet the networking team from Kaiser Permante, which included Shawn Jackman the author of CWDP and CWSP cert book.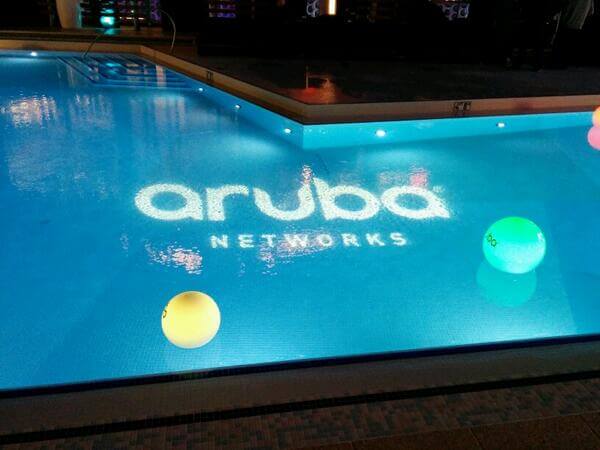 After leaving the party around 9:30 Sean and I decide to find some sushi. We found an incredibly sushi place that lived up to the price in quality and service. During the after party snack we yet again crossed paths with Westcott and some of his colleagues. We all decided to go hit the town and get out of the Cosmopolitan. Around 2:30 both Sean and I decided we had enough and were turning in for the night but got intercepted on the way by Sam Rohman, one of the Airheads event coordinators. Then we ended up back at the Chandelier. There I met some fellow Georgians. The SE for Atlanta and some Aruba customers from Norfolk Southern. This led to a trip to Secret Pizza. Secret Pizza was really very very good. (Thanks for showing us Sam) While waiting in line we met pro golfer Jon Inman. After finally getting the pizza it was 4:00 am. We then decided to call it a night.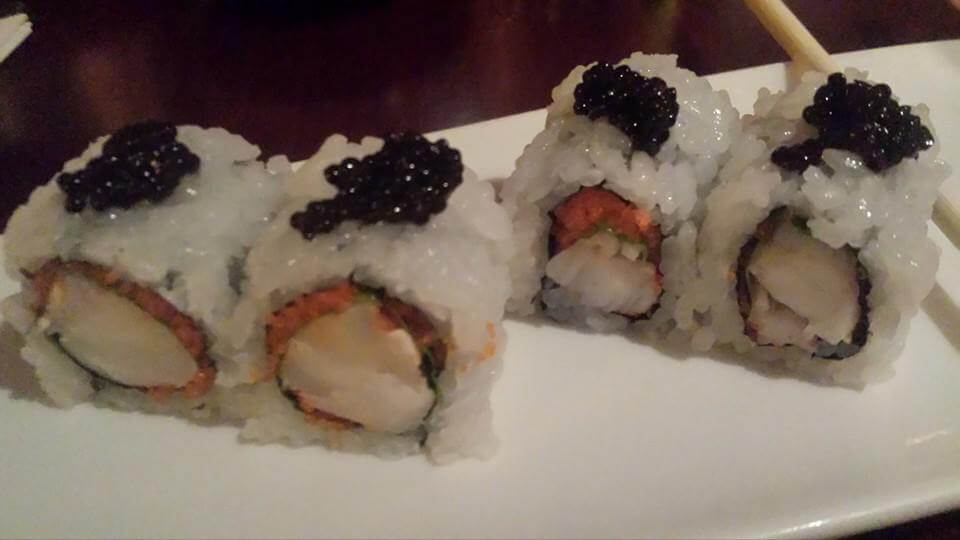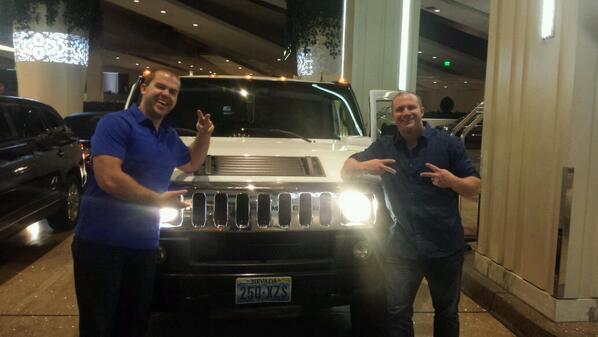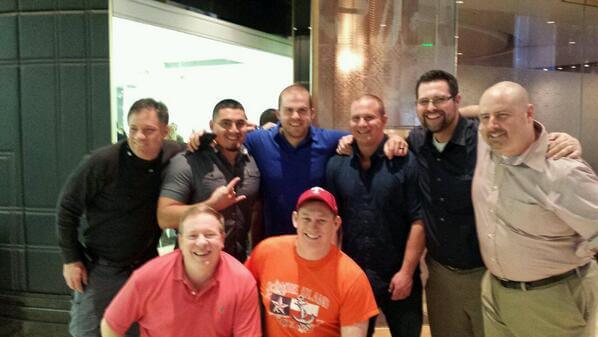 Day 3 was a shortened day as it was the last of the conference. It included breakfast and breakout sessions.  Sadly I had an early flight and wasn't able to attend a session so I got a taxi and headed to LAS. I was fortunate to share a cab with a lady from MobileIron, wish I could remember her name 🙂
We discussed the MobileIron product and the highlights of the conference during the ride to the airport. I discovered LAS is better in every way from ATL. At ATL everyone is on the no fly list. At LAS the security staff were polite and courteous! The flight was much better than coming out so I settled in my seat and listened to a guy work on a eulogy till finally realizing he was serious and put the headphones on and woke up in ATL.
All in all the Airheads conference was amazing. This was my second time attending. From what I have heard and seen, it gets better every year. I cannot wait for 2015! Until then follow me here on the Airheads Community or on twitter at @jamie_easley . Also, don't forget to download the awesome new Airheads Mobile App.