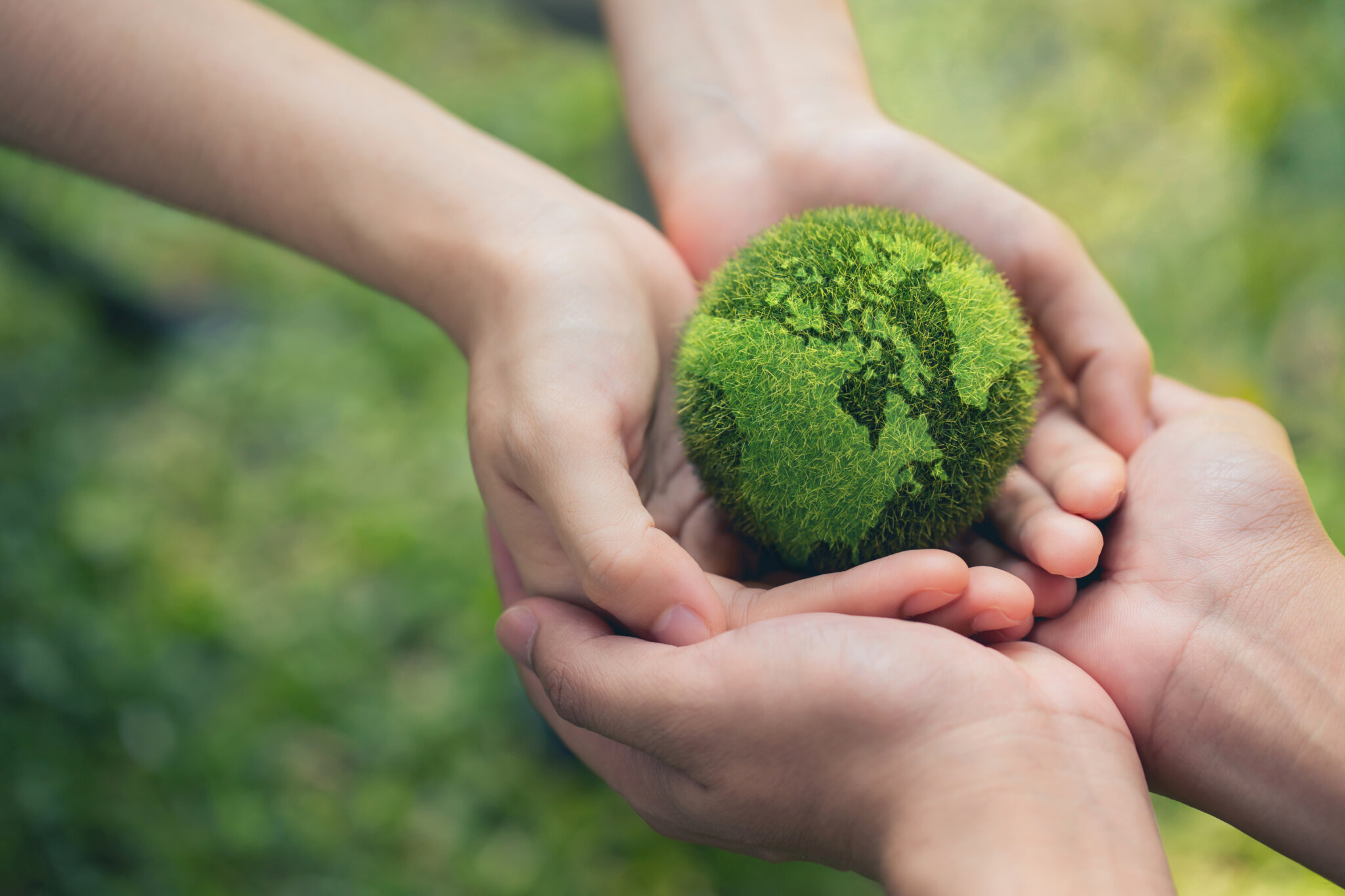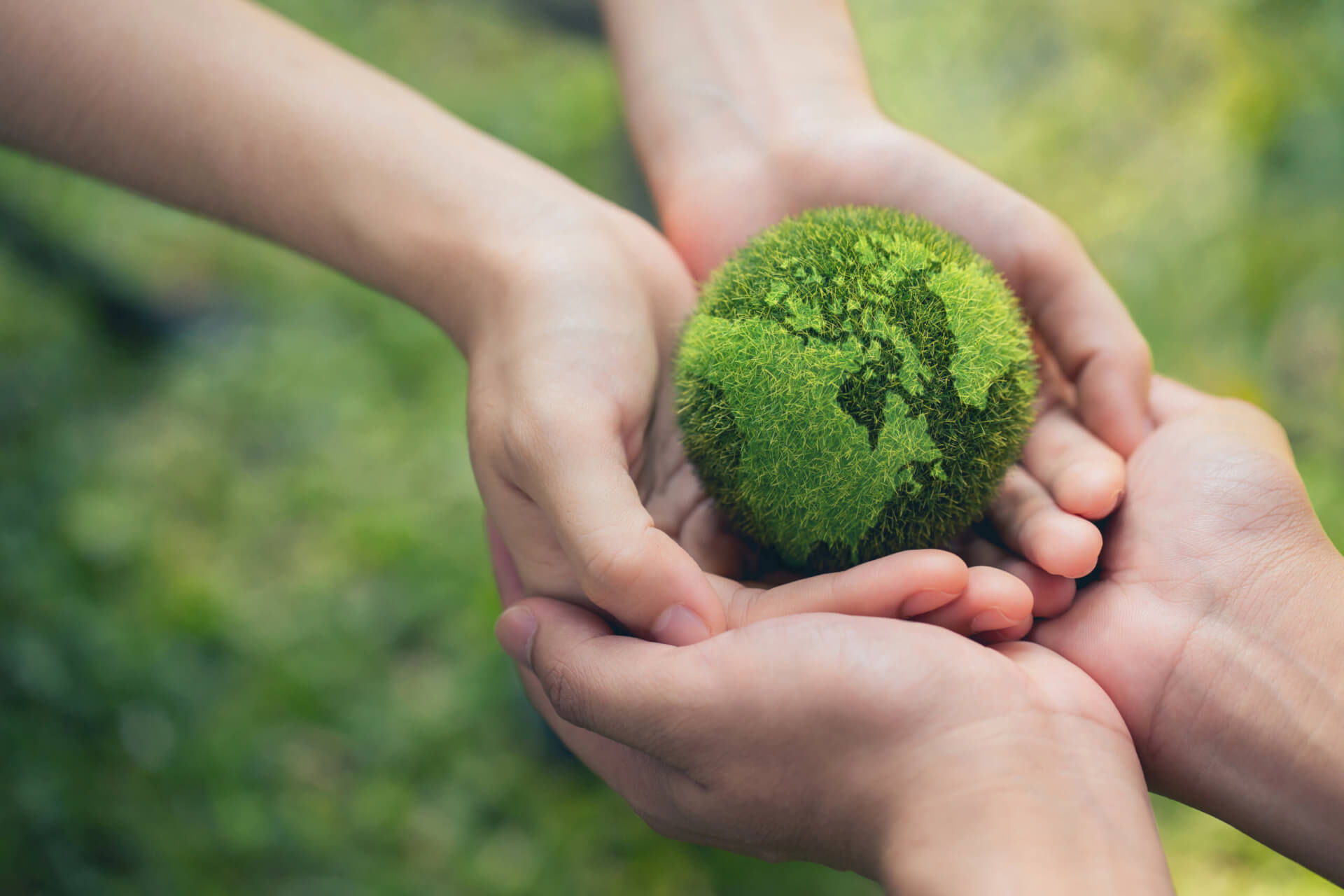 Gathering thousands of people in an event center typically results in thousands of shared ideas, new connections, and innovations. On the flipside, however, most conferences also have a large environmental footprint and aren't always eco-friendly in terms of energy, water, and resource management.
HPE Aruba Networking Marketing intends to buck that trend at this year's Atmosphere conference. Using the company's sustainability goals to guide our decisions, we're committed to an environmentally friendly event. Here's an inside look at how we will achieve that goal.
Recycling, composting, or donating everything                                   
Conferences are notorious for generating lots of paper and other materials, including items used for snacks, meals, drinks, and registration necessities. To overcome that challenge, HPE Aruba Networking is committed to the idea that everything at Atmosphere gets either recycled, composted, or donated.
We will not have any single-use plastic items, and every attendee gets a reusable water bottle, with hydration stations for refills. In addition, all conference badges and lanyards are 100 percent recyclable and printed using eco-friendly ink.
All non-digital signage used at the event is donated. Fabric signage is often dyed and repurposed by local schools and charities to be used in theater sets, costumes, and the like.
For meals and snacks—when we can't offer reusable flatware and dishes—we are using compostable flatware. Table linens typically arrive as your dry-cleaning would, placed on hangers covered in layers of plastic wrap. We've arranged for linens arrive in boxes to reduce the extra waste.
Another fun fact, this year's conference t-shirts are made from recycled materials!
Reducing food waste
As an experienced events team, we are very diligent in ordering food, so we typically don't have much left over. For this gathering, we will tap into data from previous Atmosphere events and take advantage of the fact that the number of registrations is a realistic count of our actual attendees.
We will donate leftover meals to local community partners (if it's within the safe amount of time and following all food safety protocols, of course). In addition, we will donate all food scraps to local farms to be used as animal feed and food that cannot be consumed is donated as compost.
Working with suppliers who support sustainability
As with all projects, picking the right partners is key to success. For this event, we are partnering with Fill it Forward.
Here's how that works: Every attendee will receive a reusable water bottle with a QR code printed on the side. When attendees scan their bottle to refill it, a donation is made to Charity: water, a nonprofit organization that brings clean and safe water to people in developing countries around the world. Attendees can track how much water they've been drinking and (better yet!) track their environmental impact in terms of water bottles = single use plastic saved.
Fill it Forward bubbles up all types of valuable information related to sustainability, our impact, and our world. We're tracking four environmental metrics with Fill It Forward: CO2 emissions, energy use, ocean pollution prevented, and waste diverted. During the conference, the Fill it Forward app will allow attendees to see sustainability/recycling stats for the entire conference—and know the vital impact that each attendee is making.
Our Activation Station will have a water-carry challenge, that demonstrates how hard it is for some communities to collect clean water. HPE Aruba Networking has pledged to donate up to $20,000 to Charity: water, and we'll track our donation progress through the mobile app. For every scan, HPE Aruba Networking contributes $1 to Charity: water.
You can find more details on the innovative Fill it Forward program on their web site.
Using digital signage and electronic documents
Reducing printed conference materials is a large piece of our innovative sustainability plan. We will use the mobile conference app and will not be distributing printed agendas, flyers, data sheets, or other materials. Everything attendees and speakers need to know will be communicated through our mobile app.
In addition, each exhibitor has a place on the mobile app where they can provide all their digital resources. This eco-friendly choice reduces a significant amount of paper waste.
Choosing The Venetian as our sustainability venue
Our decision in choosing to host the conference at the Venetian is an integral part of our sustainability initiative. The Venetian collects all trash and recyclables together and sorts it at the loading dock. It is a LEED gold certified facility, and 100 percent of its electrical usable is from renewable sources through the REC program. More than 90 percent of the lighting across the hotel, expo halls, and meeting rooms use energy-efficient LEDs.
The Venetian is the first hotel in the world to achieve green venue certification. It is home to the largest rooftop solar-thermal system in the United States. And its smart building management system tracks and monitors more than 3,000 pieces of equipment, to ensure the most efficient operations.
The Venetian will turn off the escalators at night in parts of conference center when they are not in use. And all unused shampoo and product amenity bottles in the hotel rooms are donated to local charities.
Finding sustainability inspiration and ideas
Lastly, we didn't do this alone. We developed our sustainability plan by talking to our partners—the event management company, production company, general service contractor, and venue—about how to implement sustainability initiatives.
And we didn't develop these ideas in a vacuum—we asked what other conferences are doing in this area, and they shared examples from other companies that helped us set the stage for our plan at Atmosphere.
We also got inspiration from the Phoenix Open golf tournament, which is the largest zero waste sporting event in the world. Asking the right questions and connecting with the right people helped develop our ambitious but doable sustainability plan.
It's all about monitoring the little things—and knowing that everything adds up when it comes to saving our valuable environmental resources. Asking for sustainable alternatives is not only important when planning an event, it's the right thing to do—for HPE Aruba Networking, for our attendees, and for the planet.
Evaluating how we did
After the 2023 Atmosphere event ends and the last LED is turned off, we will take a close look at our goals and prepare an impact report. Look for that in early summer.
Additional resources
Attend Atmosphere sessions focused on sustainability

April 25th: Want a Sustainable Future? HPE Aruba Networking Can Help You Get There
April 26th: HPE Aruba Networking's sustainability goalsCustomers are asking about sustainability. Do you know how to respond?
April 26th: HPE GreenLake Cloud Platform Vision—A Unified Platform to Deliver Common Functions: Sustainability and IT Ops Management

Learn more about HPE Aruba Networking sustainability goals
Visit our sustainability page
Tags: