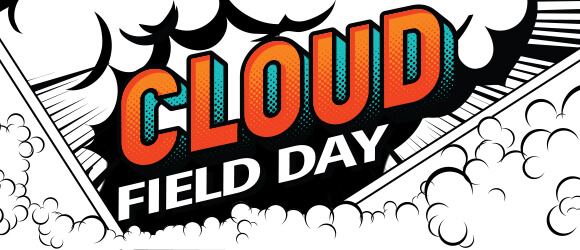 Watch the On-Demand session from Cloud Field Day 8!
Data is being created at unprecedented speed, variety, and volume, as businesses seek new ways to deliver amazing customer experiences, make informed decisions and improve operational efficiency. Increasingly, this data is processed and acted upon locally – even as applications and services are increasingly designed and deployed in the cloud. In fact, Gartner predicts that 50% of data will be created and processed outside of a centralized data center or cloud by 2022. That means the Edge is becoming more important than ever before.
As we start thinking about the business outcome, the user and application experience is just as important as the ability to scale and change applications and services in the cloud. In fact, the cloud is what accelerates and enhances the experience at the edge – where customers shop, receive medical treatment, work and learn.
Delivering those outcomes are not just dependent on the benefits of increased scale, higher resiliency or more flexibility but also on how data generated at the edge is used within the same cloud-native micro-services-based architecture. Spanning all facets of IT infrastructure, from networking, storage to compute, enterprises can now directly contribute context to superior AI/ML models and return practical, business-facing functionality such as enterprise connectivity in the branch or remote office, web application monitoring and testing or even location tracing and contact tracing within the campus.
Intelligence at the Edge is integral across every industry and every kind of workspace. It's especially important as organizations evaluate the new normal and help people stay safe and healthy while enabling connectivity and productivity. Wearable IoT devices, Wi-Fi and Bluetooth location services and cloud-based analytics can help us take action to ensure social distancing, reducing group clustering, and conduct contact tracing.
In manufacturing, IoT sensors and analytics can keep machinery humming on the factory floor, providing telemetry data to inform when maintenance is required and mitigating breakdowns on the production line. Precision agriculture can monitor soil and weather data to improve crop yields. Cities are embracing real-time video and analytics for increased public safety on public transit and at special events.
Building a Powerful Edge-to-Cloud Platform
Realizing this vision requires a platform delivered through flexible consumption models and can serve as the intersection of users and devices at the edge, to applications and services in the cloud. To achieve the scale and speed needed today, an edge-to-cloud platform must deliver automated operations, strong security, and of course, a unified infrastructure.
That's why Aruba introduced Aruba ESP. Aruba ESP breaks down the silos among the wireless and wired networks in campus, branch offices, and the WAN, providing network operators with clear visibility and network automation across the enterprise. Essential edge services, including device onboarding, network provisioning, orchestration, analytics, and location and management are accessed using Aruba Central – as the single pane of glass for Aruba ESP. AIOps capabilities empower network operators to deliver solutions to optimize experience and performance while also addressing problems head on before they impact users or the business.
Aruba ESP was also designed using a Zero Trust Security approach. Network operators can ensure the identify of any endpoint, apply the appropriate access policies, and enforce those policies. Aruba ESP adapts to new threats by sharing information with other security platforms and dynamically adjusting security policies for connected devices.
Aruba Central also unifies all network operations across wired, wireless and WAN as well as branch, campus and data center under a single cloud-native platform. AI-driven operations ultimately enable faster deployments, rapid troubleshooting, and more efficient operations.
Accelerate Your Edge-to-Cloud Journey
We brought together industry influencers and the Aruba product development team for Cloud Field Day 8, to have a discussion around Aruba and HPE's edge-to-cloud architecture; the benefits of AIOps across networking, servers and storage; how enterprises can bridge on-premises IT while managing public clouds like Microsoft Azure and Amazon Web Services (AWS); and the importance of edge technologies in supporting a safe return to the workplace.