The time to deploy the new cloud-managed networks is here. You've spent countless hours presenting the business value of great branch experiences to corporate management. You wrote the RFP, diligently compared vendors, and chose Aruba Central for cloud-managed networking. Now it's go-time.
Times have changed since you deployed your last network. A rollout doesn't have to be a logistics nightmare where you juggle spreadsheets or the shipping dates to make sure the right equipment arrives on a specific day. It won't take months of sweat or a small army of  your IT team on planes to get everything up and running.
Aruba gives you the flexibility to plan ahead, use non-technical staff, and know exactly what's happening in each branch as the equipment goes live.
The benefit of mobile apps and the cloud!
The Aruba Installer app makes onboarding new wired, wireless and WAN equipment simple. An intuitive mobile app workflow even lets non-technical teams perform network onboarding tasks to help offload the corporate IT team. This saves the corporate team from days, weeks, and potentially months spent traveling, and gives them time to focus on the next phase of the project.
It also means that you only need one staging location, with a subset of the equipment that you'll be sending to the branches. Instead, as the gear is coming up in the branch, it downloads the centrally provisioned configuration, which saves a lot of time and cuts down on config errors. No more configuring APs, switches, and gateways, at each of the sites.
How this works 
The Aruba Central Install Manager
Even before the network equipment ships, someone on the IT team can designate who in each location is allowed to bring the equipment onboard. This way, you have a record of who helped.  This limits someone from gaining access privileges to your equipment, and each installer only sees the setup for their assigned branch location or customers.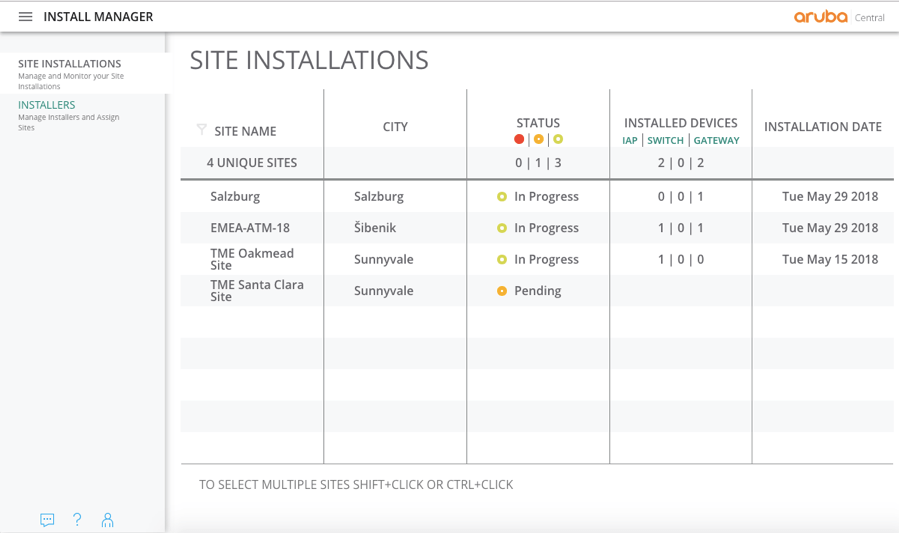 The Mobile App
The moment local installers are ready to go, the magic happens. They simply plug in the network equipment, open up the Installer app, and scan a barcode to get started.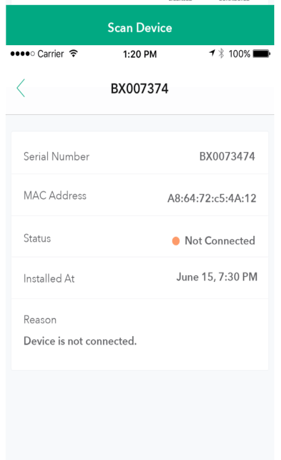 In the image below, the moment the Aruba equipment powers up, it checks into the Install Manager in Aruba Central, which automatically verifies the network equipment is connected and if it's in the assigned site.  This is zero-touch provisioning at its finest.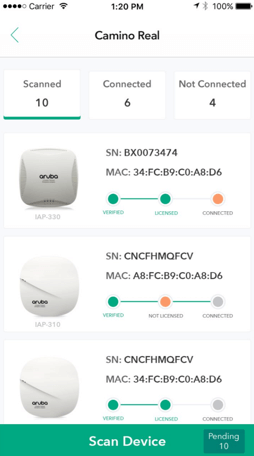 The intent is to help reduce the time it takes to deploy equipment, improve IT efficiency and enable IT to do more with less. Think the Aruba Installer App can make your life easier?
Learn More
For those of you who have Aruba Central, simply go to the Apple App Store or to Google Play to download the app.
If you don't have Aruba Central yet, discover the benefits of cloud-managed networking.