Mobility is not just a term used to describe new devices. It's a way of thinking about the way people do work. Mobility is a way to describe a changing business model that empowers users to create and expand your business like never before.
Mobility is changing the way the modern office is built. Instead of facing rows and rows of cubicles and offices with barriers to collaboration, new offices are built with open spaces and increasing communication. Gone are the days of desk phones and voicemail. Those have been replaced by unified communications apps that move the communication from your desk to your hand. Users are moving away from relics like newspapers and magazines and instead are consuming their content on the devices they use to communicate. Sharing their ideas and thoughts is second nature.
Additionally, the location of where people work is also changing. Instead of using expensive real estate for branch offices, mobile workforces are turning to their mobile devices and cloud apps for their computing resources. Technology allows users to communicate from anywhere they want to. Home offices, coffee shops, and cowering spaces provide the freedom to work away from the traditional confines of the office. This also means that Bring Your Own Device (BYOD) isn't just a buzzword any longer. BYOD is the new normal. There's no longer a need to invest in cumbersome desktop computers. Phones and tablets serve as the basic unit of computing for the workforce.
Mobility doesn't need static infrastructure to meet this new workforce. Instead, a new platform must be developed that can take advantage of these massive shifts in the way business is being done. IT organizations need a partner to help them figure out the bigger picture to support mobile workforces, unified communications, and Internet of Things (IoT). The underlying technology needs to be fast, secure, and scalable to meet changing needs, both now and in the future. Extensibility is the key word here. The platform needs to have the capability to grow and adapt. This means meeting new challenges through application usage and countering new threats to the precious data your business uses.
Your business needs a partner to help guide you through this new mobile world. Today, Aruba is making announcements to help partner with you. Aruba already has a proven infrastructure of wireless access points, wired switches, Bluetooth beacons, and secure wireless software. Now, these pieces will be a part of the new platform to help your business succeed.
Aruba is introducing the Mobile First Platform, an extensible platform that will enable customers and our technology partners to deliver insight and automation to your digital workplace and drive your business towards success. With the addition of Restful APIs and extension repositories our partners can now integrate their technology and software apps with our existing applications like ClearPass more quickly than ever before. These new APIs also allow you to see more information about your network and get a clearer picture of the way your resources are being used.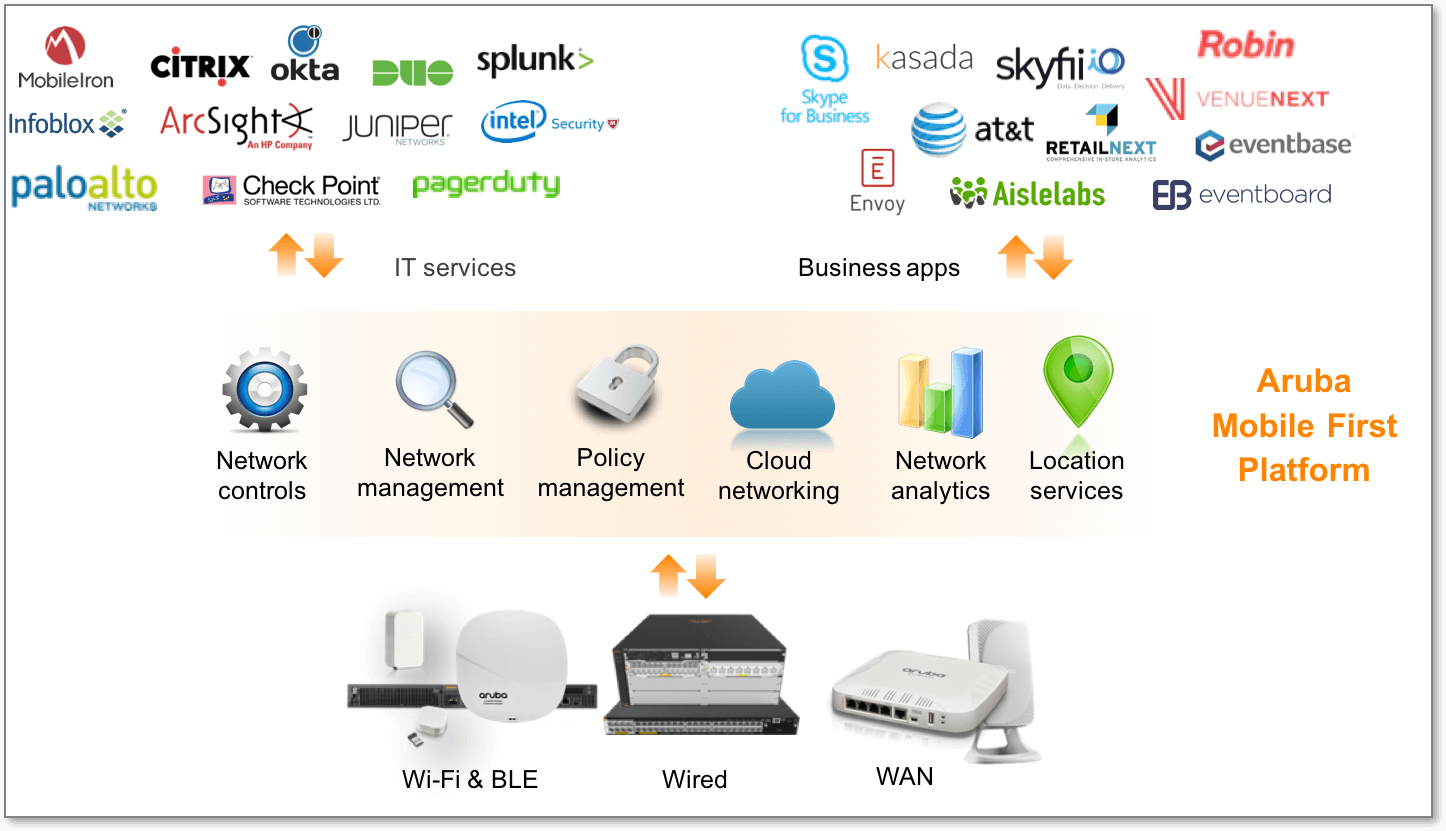 Figure 1: Aruba Mobile First Platform powers IT services and business apps
One of the key components of the Mobile First Platform, Aruba OS 8, gives you the flexibility to scale your wireless network as your needs demand. With the introduction of virtualization in this new release, Aruba OS 8 ensures both virtualized and appliance-based mobility controllers will function seamlessly together and allow you to rapidly deploy your wireless networks.
Aruba is also enabling the shift to cloud-managed infrastructure with the new enhancements to Aruba Central. With improvements in Zero-Touch Provisioning, improved context-based Quality of Service (QoS), a new mobile app to speed up deployments, and application analytics, Aruba is helping IT professionals build a branch office anywhere with the Aruba Central management system.
Mobility is a force for change. But it doesn't have to be a destructive one. With the proven infrastructure of Aruba and the new extensible Mobile First Platform, you can make this change one for the better. You can embrace the new way that your employees work and share while being assured that the platform Aruba has built will expand with them as they tackle the challenges of the future.