It's no secret that professional sporting venues are competing with the new 65-inch flat screen Ultra HDTV you just purchased. It probably has a soundbar with surround sound, too. Not to mention the bargain price of the beverages in your refrigerator. Why not just stay home for the next game?
Today, venues are looking to create experiences that staying at home can't duplicate. To provide fans with something that gets them off of the couch, the Orlando Magic knew that a mobile app would be a key component. Now when you walk into the Amway Center in Orlando, Florida, you get the best the home court has to offer.
Created in collaboration with Aruba and VenueNext, the Orlando Magic's new mobile app is the latest example of how leveraging mobile engagement is making a difference for fans in the NBA.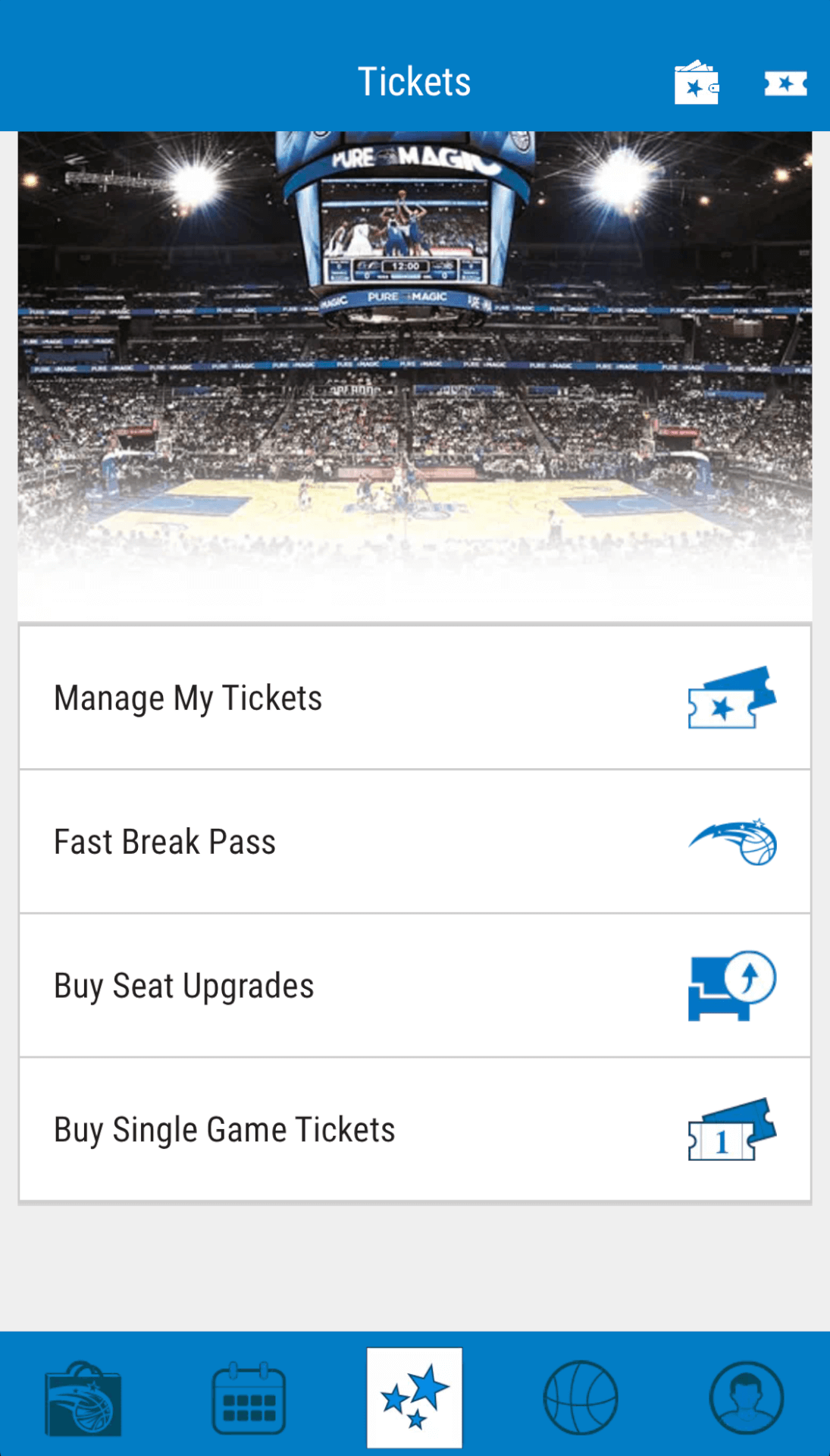 Game-winning adoption rate with VenueNext
An impressive 90% of season ticket holders have used features in the app. One of the keys to this success is the integration that VenueNext provides. With the VenueNext backend platform, the mobile app isn't just for seeing the team roster (which, BTW, is part of the app), but it provides so much more value. Season ticket holders can manage their tickets, exchange tickets they can't use for "Magic Money" that can be spent like cash at the Amway Center, conveniently pay for parking, upgrade seats, and shop for team gear in the marketplace.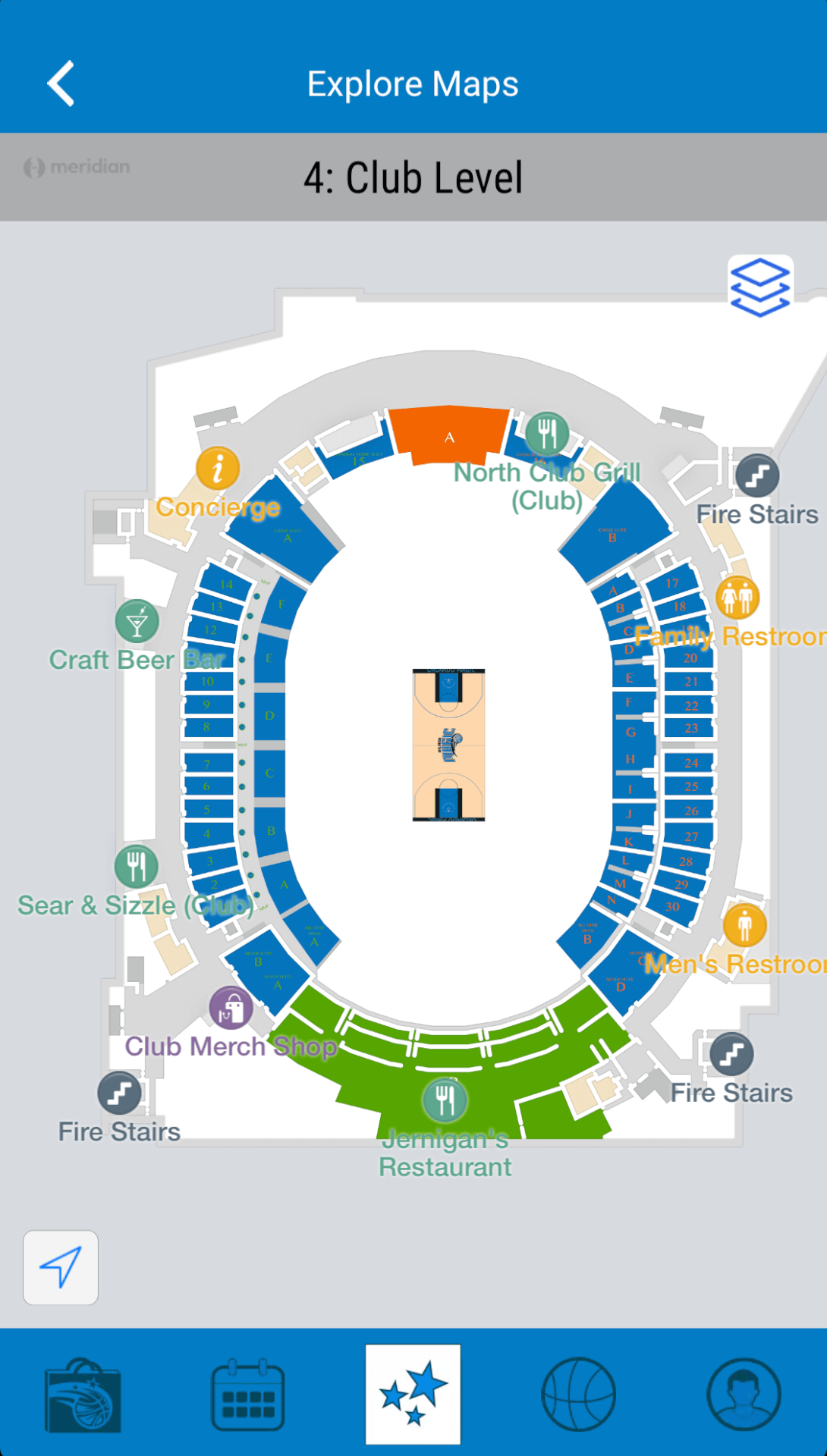 Getting around with Aruba
Aruba Beacons installed throughout the Amway Center make the mobile app location-aware. This enables a personalized fan experience based on their current location, and where they want to go. If a fan wants to meet friends in an onsite restaurant before the game, the app gets them there using turn-by-turn directions.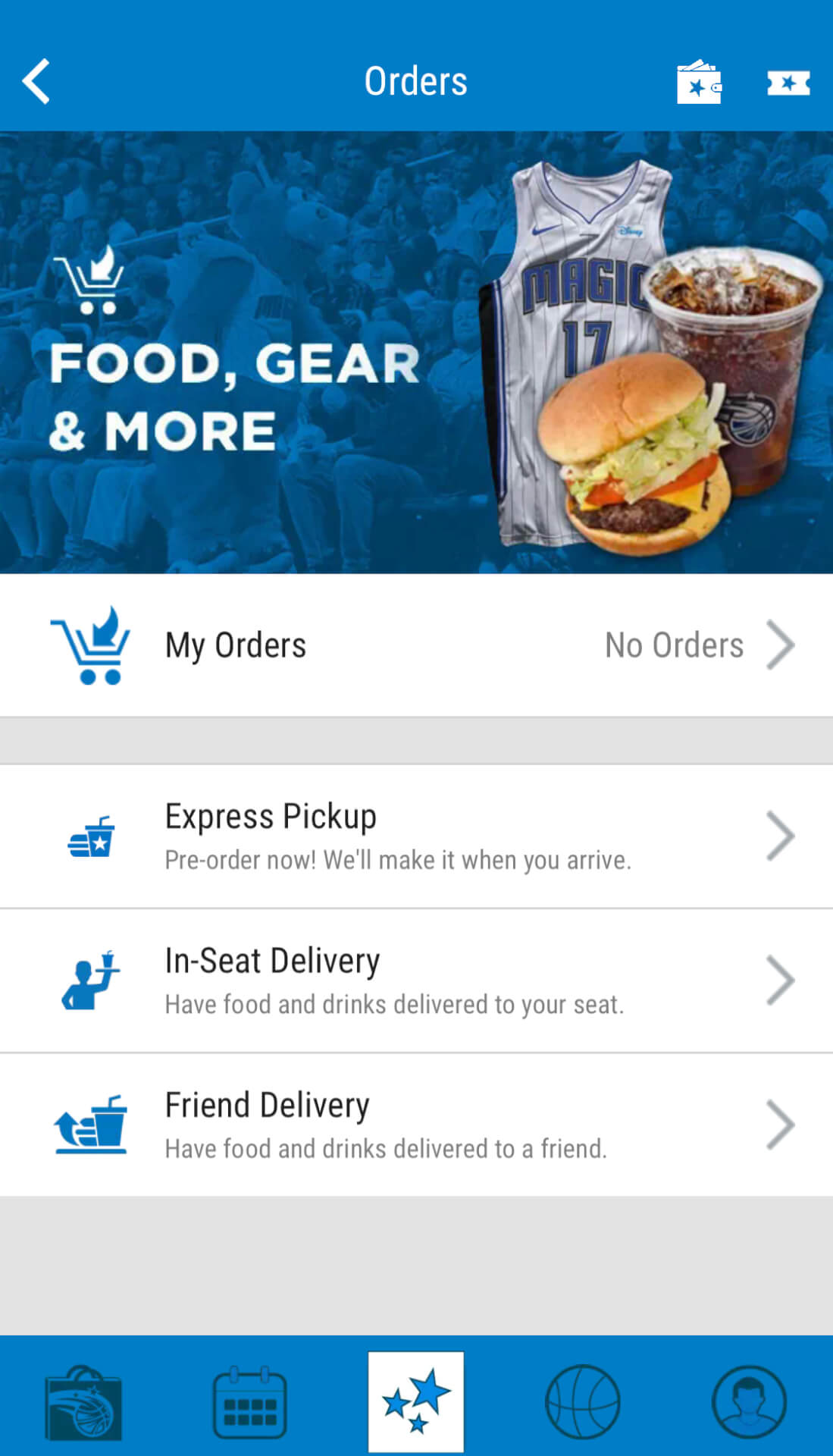 Hungry? Thirsty?
Choose Express Pickup to preorder food and pick it up on your way to your seat. And if you use the In-Seat Delivery option, you won't miss any of the game – your food comes to you. If you are feeling generous, you can even have food and drinks delivered to your friends!
Credit card information is securely stored in the app to make mobile purchases quick and easy. You can even just scan a QR code at any Quick Pay station to make a purchase without cash and grab a drink.
Keys to Success
From my point of view, the magic to the success in Orlando is the full-featured integration and personalization that the mobile app provides. Allowing fans to have unique experiences based on their preferences is helping to get fans off of their couch and into the arena. This app is a slam dunk for the Orlando Magic fans with assists going to VenueNext and Aruba!
Check out this video to hear from the CEO and CMO of the Orlando Magic on the value of location services.
Tags: