We recently took a leap of faith at the University of New Hampshire, where on average 7,250 individuals – about half of our total enrollment – live in university-sponsored housing. In the fall of 2017, we cut the cord to every residence hall when we rolled out all-wireless connectivity using Aruba infrastructure.
As university housing is a student's home-away-from-home, we strive to treat it as such. This includes providing rock solid Wi-Fi connectivity for myriad devices. Word gets around fast if you're failing to provide a home-like environment. So, we were staking our reputation as a 15,600-student flagship research university, including multiple federal agency partnerships along with $100 million in competitive external research funding annually, on our ability to deliver a reliable wireless network.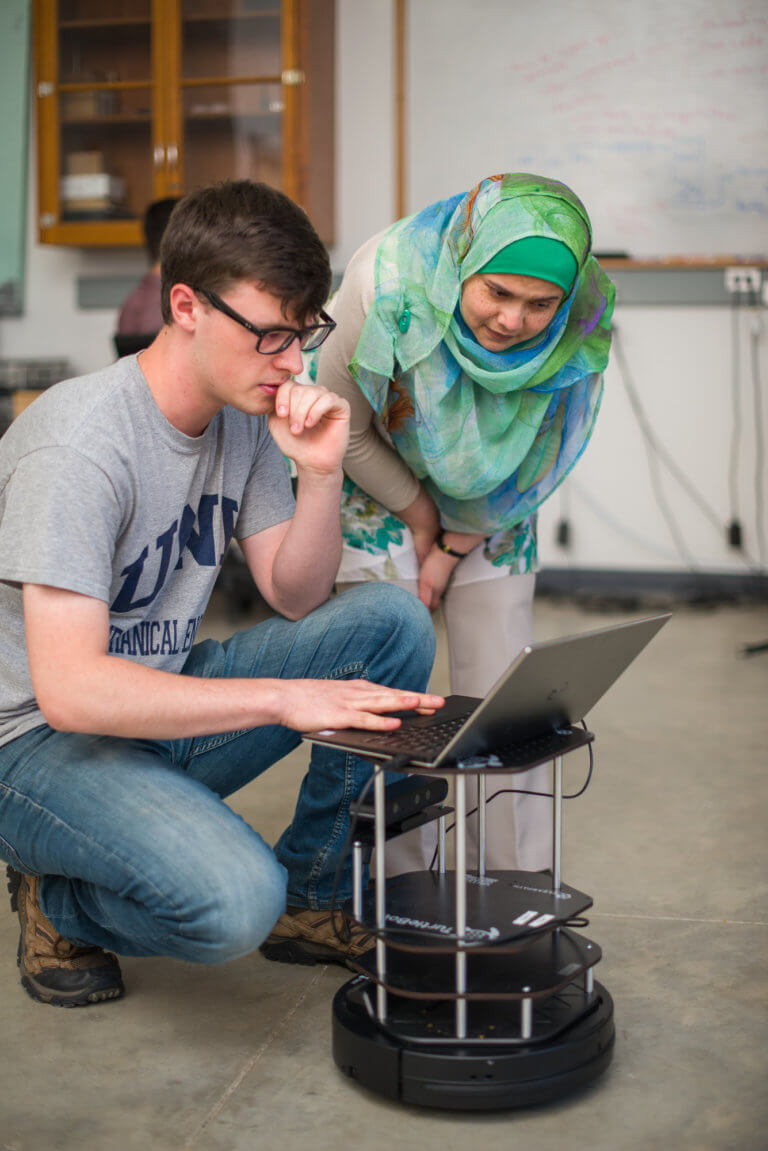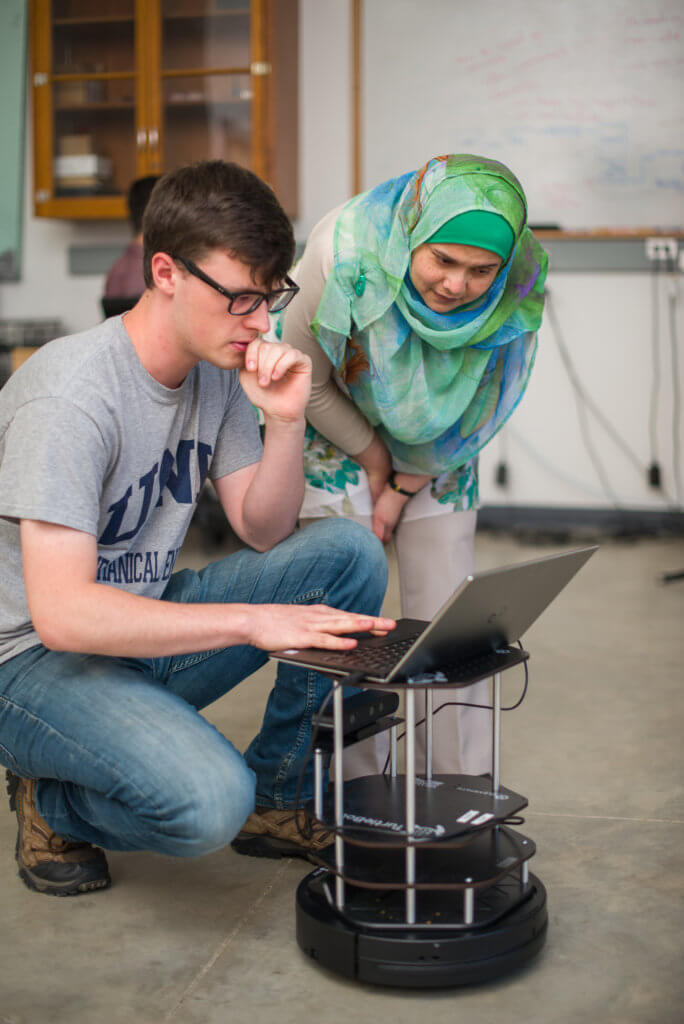 NetInsight changes the game
To handle multiple devices per user university-wide, we deployed a robust Aruba solution with 802.11ac Wave 2 APs, 7200 Series Mobility Controllers, AirWave and ClearPass. However, other than vague trouble tickets or social media posts, we had no way to understand real-time connectivity experiences from our students' perspective.
Like most higher-ed institutions, our starting point was installing access points and configuring them based on current best practices. This may sound straight forward, but our physical housing structures vary dramatically. They range from newly-constructed suite-style residences to century-old traditional facilities. Of course, different building styles necessitated different deployments.
Fortunately, Aruba gave us the opportunity to trial NetInsight as a beta customer. The AI-powered tool quickly proved a game changer.
After automatically collecting detailed information about our specific deployment, NetInsight anonymously benchmarked it against similar networks using machine learning-based models and advanced analytics. Then the solution provided us with insights that revealed deployment opportunities. It also supplied comparative information on how our network could perform, along with specific prescriptive recommendations for the configuration settings required to get us there.
These insights immediately revealed deficiencies in our original installation assumptions. In some cases, coverage was insufficient. In others, there was over-coverage. Both caused experience degradation.
For instance, in one residence hall, we had multiple trouble tickets reporting that devices could connect with a certain SSID but they couldn't access the Internet. Drilling down with NetInsight helped us determine that devices were ping-ponging between APs, and quickly pinpointed an AP we needed to replace. The tool even suggested how we could tweak our configurations to encourage 5GHz connections in this same building, such as turning the transmit power down on the 2.4GHz radios on some APs, and where warranted, turning off those radios on others.
NetInsight also provided optimization recommendations for a couple of other buildings – not only power adjustments but also channel width adjustments for the 5GHz band. We used these suggestions to adjust our original deployments and our wireless designs for planning purposes going forward.
Enlisting the community helps boost experiences
Beyond network configuration, we've come to rely on NetInsight to help resolve trouble tickets considerably faster and more effectively. It enables us to troubleshoot problems by correlating reported problems with the date, time and duration of connections, locations of the APs involved, applications the devices were using, the type of connection and more.
By gaining such detailed data, we're not only better at sorting out specific issues but are also able to take an evidenced-based approach to educating our students around device selection as devices that work in the home environment might not necessarily work as well in an enterprise one. In this way, we're enlisting our community's assistance with using the best devices for the UNH environment to maximize their mobility experiences.
One example is gaming via consoles and PCs. Gaming experiences require low latency and reliable connections, so we began by using NetInsight to identify time-sensitive gaming traffic and create rules to prioritize this traffic. Then, we leveraged the data to create materials demonstrating that older 2.4GHz devices consistently delivered poorer experiences, despite traffic prioritization, versus those certified as 802.11ac-compatible 5GHz devices.
This community-centric approach is contributing to a steady decline in 2.4GHz gaming connections, with corresponding decreases in gaming-related help tickets and increased Wi-Fi satisfaction reports.
Operational advantages add up
Operationally, NetInsight is delivering multiple benefits for our IT team and our students. These include:
Fewer tickets despite an escalating range of devices. Overall, we've witnessed a reduction in help desk tickets across an expanding array of device types. Whether it's Chromecasts and Rokus, Amazon Echo Dots and Fire TVs, or various other IoT devices, we're supporting a broader range of devices with considerably fewer help tickets.
Higher organizational value. Fewer help desk tickets allow our IT staff more time to pursue proactive tasks and higher-value projects devoted to optimizing and maintaining our constantly evolving wireless environment. This contributes to improving student and faculty experiences on campus.
Elevated IT credibility. NetInsight provides pinpoint specifics and factual data about a connectivity issue, which we can communicate to the student along with how we're remediating their problem. This has boosted our IT staff's credibility and reduced associated negative social media postings about the quality of experiences in the residences.
Significantly decreased troubleshooting costs. Most importantly, we've slashed trouble ticket time-to-resolution from hours to minutes. Additionally, the ability to instantly uncover the specifics underlying a trouble report makes resolving connectivity issues a satisfying job, rather than one that is predominantly frustrating and stressful.
More is yet to come
Despite the benefits we've received thus far, we know we're only scratching the surface. We're looking forward to extending NetInsight to other areas of our campus for maximizing Wi-Fi performance comprehensively.
We are also interested in exploring Green AP mode, which dynamically powers down APs when user devices are absent and powers them back up when devices return. It's like turning the lights off at night, and on again in the morning, to achieve the highest energy efficiency while also maximizing Wi-Fi experiences. This would significantly contribute to our sustainability targets and goals.
With the terabytes of analytics data Aruba has collected on network behavior across multiple universities, we're seeing firsthand how much smarter and more optimized our Wi-Fi network can become. We're excited by the possibilities NetInsight provides for delivering the best experiences, more proactively than ever before.
To learn more about Aruba's NetInsight, you can check it out here.