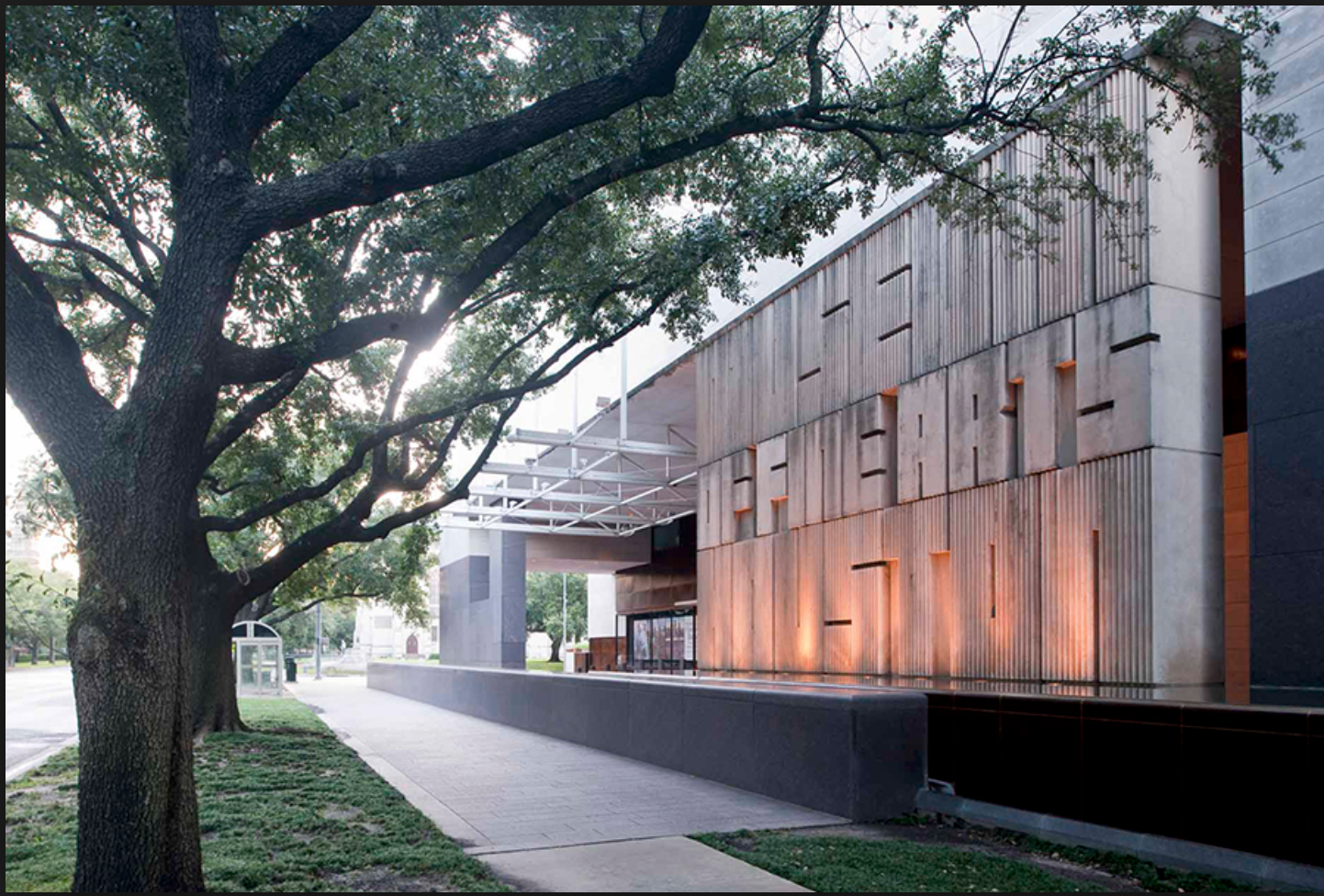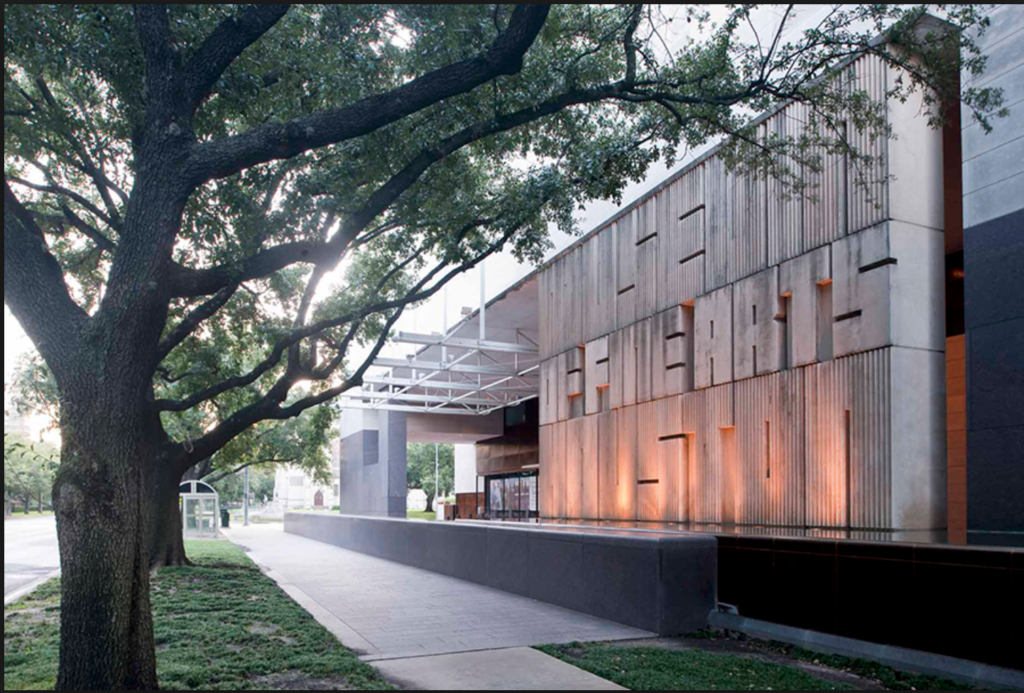 As one of the 10 largest art museums in the U.S., the Museum of Fine Arts, Houston hosts nearly a million visitors annually to experience the richness of the world's artistic creativity, from antiquities to the present, via more than 65,000 permanent works of art and countless thousands of pieces displayed during temporary exhibitions.
To do so in a modern, smartphone-enabled world we needed to go beyond seamless guest Wi-Fi connectivity. We envisioned fundamentally transforming our entire institution by deploying a high-performance wireless infrastructure with the flexibility and sophistication required for continuously evolving for years to come.
That's how our journey to adopt a mobile first strategy in partnership with Aruba began.
Not your typical office environment
Unlike many enterprises undergoing similar shifts, museums face unique challenges for providing high-density mobile experiences due to the lack of uniform interior spaces, aesthetic constraints, ever-changing floor plans, multi-acre outdoor exhibit areas and remote locations.
In our case, we maintain two off-site properties, located in historic homes, as well as our existing two main campus buildings, which include areas designed by notable architects such as Ludwig Mies van der Rohe.
Within our existing facilities, we had previously deployed Wi-Fi primarily as a back-office system for inventory scanning. However, meeting our new goals required a complete refresh.
If that weren't enough, we're also dramatically redeveloping our century-old campus to construct a 164,000-square-foot building for 20th and 21st century art and a new, 85,000-square-foot home for our renowned Glassell School of Art.
When our multi-year redevelopment is fully completed in 2020, we'll provide Wi-Fi everywhere on our main 14-acre campus and underground in two new garages totaling 190,000 square feet.
Cutting costs in half is just the start
To meet our experience and transformation goals we're eliminating most wired ports, achieving savings of about $280,000, in favor of an Aruba high-density WLAN including AirWave and ClearPass.
But that's hardly the most compelling aspect of our story.
Our initiative is most remarkable not for mobilizing our new facilities, where we have considerable engineering flexibility, but in our existing spaces – some of which date to the early 1900's – where we do not.
To adapt our unique structures for Wi-Fi, our local integration partner Amsys conducted detailed site surveys. In fact, the site surveys were one of the reasons for selecting Aruba. Competing Wi-Fi vendors submitted proposals based on square footage, which was inadequate in our environment.
Next came the painstaking process of installing hardware and cabling within strict environmental and artistic constraints. For example, we needed an advanced vacuum system to prevent construction dust from contaminating our galleries and individual pieces.
We also elected to deploy while remaining open to the public. Functionally, this meant developing a comprehensive plan for systematically completing each space. Work was completed overnight, which involved removing or protecting pieces, conducting implementation tasks and restoring exhibits before we opened in the morning.
In addition to expert project management, we met weekly with affected departments. This ensured everyone knew their roles and helped them effectively execute their respective task. In turn, the departments determined how each piece would be handled and, for those pieces that remained physically in place, our installers took various precautions to ensure artwork safety.
Every experience transformed
Although Hurricane Harvey delayed our new indoor and outdoor construction by several months, high performance Wi-Fi in our existing spaces is already enabling collaborations and interactions that were impossible before.
Our 650 employees and approximately 1,000 volunteers now work throughout our facilities with the devices we provide, or on their own personal gear. The efficiency gains from no longer walking back and forth to a desk are considerable.
Further, as staff members spend more time in display spaces, they're experiencing the passive benefits of observing or interacting with our visitors. Plus, the process of commissioning and decommissioning traveling exhibits is markedly improved by the capability to compute and communicate in place.
What's more, we've now mobilized all point-of-sale purchases for admission tickets, event refreshments or gift purchases. Among other things, wireless POS enables visitors to access museum spaces using whichever entrance is most convenient for them, rather than being funneled through a specific door.
We also furnish IoT connectivity for the exhibits themselves, which is increasingly required of artwork hosts, and we are piloting other IoT options. This includes digital exhibit content labels that will ultimately supply artwork information interactively and in multiple languages from a central content repository. We're also evaluating similar wireless labels for conference rooms, rather than wired digital signage, as a cost-effective and flexible option.
Operationally, we're adopting various IoT technologies, including wireless security cameras, and have mobilized our maintenance crews. Capabilities such as these, and the many more we expect in the future, are improving experiences for all types of museum staff.
Safe, seamless, reliable
To manage it all, we're leveraging ClearPass and AirWave extensively.
For Wi-Fi access, ClearPass enables us to segment network traffic to give our staff, partners and IoT devices the needed policy-based connectivity while keeping security strong. For guests, we use a ClearPass skin to harvest guest email addresses, which we provide to our marketing department weekly.
On the network management side, AirWave optimizes both our wireless and wired infrastructure. This was a critical factor in adopting Aruba's vendor-agnostic solution, as we maintain a heterogeneous IT environment.
Becoming the cultural heart of the city
Most importantly, adopting Aruba's Wi-Fi solution provides us with exceptional flexibility and scalability going forward. As new hardware and software innovations become available, we can deploy the latest options quickly to meet evolving demands. Plus, we can easily adapt to greater densities and fine-tune our access policies.
With a comprehensive solution in place, we're also able to evaluate other staff, partner and guest solutions, such as mobile engagement apps and live streaming via Wi-Fi to our outdoor theater.
All these efforts add up to providing superior experiences for our internal and external constituencies which, in turn, will help us achieve our overarching goal: becoming the cultural hub of the city by reshaping and reinvigorating not only the museum experience but also the future of Houston's civic life.
Shemon Bar-Tal has served as CTO at the Museum of Fine Arts, Houston, since 2001. He is responsible for leading the strategic long-term goals for the institution's Information Technology department as well as the creation of the museum's long-term technology needs and directing infrastructure acquisitions to accomplish the organization's business objectives. His mission is improving guest and user experiences at the museum through innovative use of technology while containing overall IT costs.