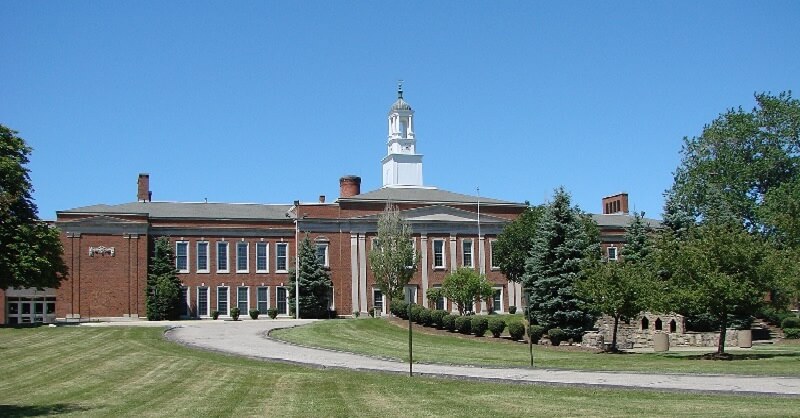 It probably doesn't come as much of a surprise these days, but it's worth repeating: the network has become the backbone for most K-12 school districts. Our South Euclid-Lyndhurst City School District is no exception.
We started using Aruba Wi-Fi in 2015 and instantly saw improvements in performance and capacity. After we saw the impact of the wireless network, we decided to adopt an Aruba wired network as well. These network upgrades were important for our school district, which serves around 3,600 students and 500 staff members. We have six schools and four other buildings, including a school administration building and our bus garage. All of these had to be linked and the network had to support the student and staff's mobile devices students, the online learning tools within the classroom and our connected systems such as HVAC, security panels and our door lock system. The wireless also had to reach outdoors, to security cameras and the football field at the high school.
We needed to better manage and secure our networks to support the growing number of devices demanding access and the continual increase in digital tools used for operation and education.
Getting Started with Wireless
When we first implemented Aruba, we deployed their access points (APs) and mobility controllers.
More recently, we replaced our Avaya SPB network (now Extreme) with the Aruba 5400 for our core and access switching, ClearPass for our authentication and AirWave+IMC for our network management. We also upgraded our Mobility Controllers to ArubaOS 8 for additional capabilities.
Now, we have the same dynamic networking experience for both our wired and wireless network.
Simplifying the Network with an Overlay
With our new infrastructure, we can support and easily manage the 4,000 Chromebooks we have in our classrooms. Additionally, the network can support the Ohio state tests that students take online.
The key for us has been Dynamic Segmentation. We had been using tunneling capabilities in our Aruba wireless network to send all the traffic back to our central data center and wanted to do the same with our wired network after moving to Aruba. The bulk of our applications live in our data center, so we put our controllers there as well. By tunneling all the traffic back to the data center, we simplify the configuration in each of our other facilities; this really minimizes the touch points in the network when we need to make changes.
We also take advantage of the web filtering and firewall capabilities in the Aruba controllers. By using the Web Content Classification feature, we've been able to eliminate additional security appliances while reducing our costs and simplifying our design.
Optimizing with Automation
With automated device profiling in ClearPass, we can take any device and plug it into any port; the Aruba switch profiles it, determines what kind of device it is and assigns the correct network segment and application priority settings. Whether it's a phone, a printer or a security camera it gets the correct settings and is securely and simply connected to the network.
This is crucial. We don't have a large IT department, so now when something needs to plug into the network, an administrator doesn't need to be present to configure the port. It will become even more important as more devices demand access.
A specific example of the time savings benefits we have seen is onboarding new security cameras. Because we no longer have to manually configure the switch port, we're saving 20 minutes every time we plug in a camera. We have about 500 security cameras inside and outside of our buildings, so automated device profiling has already saved us about 167 hours.
We technically have a 1:1 program but it's a shared environment. One student may use a Chromebook during a class, log off and then another student will sign on. When the new student logs on, the Chromebook automatically reauthenticates with the correct credentials, including the username, which couldn't happen before.
We have also optimized other processes using our now robust network. We implemented a system in which the maintenance staff in each building use tablets to clock in and out, and our IT staff can manage work orders and trouble tickets on their mobile devices. This saves us a lot of time and is a much better experience for our staff.
Path Forward
We are excited about what we can do with our new network as we look forward. Our APs have built-in beacons for indoor wayfinding; this could be a really powerful tool for our students and faculty to better collaborate and find learning resources. We are also looking forward to the notification features in Aruba AirWave. Using this capability, we hope to proactively debug issues on our network without needing to hear about it from a trouble ticket.
When we first brought Aruba into our district, we prioritized baseline capabilities like high availability and increased capacity. Now that we have seen success with more advanced features like Dynamic Segmentation and optimization through policy automation, we are looking forward to the additional benefits we will implement with our Aruba solutions.