Who doesn't love going to the movies?  With worldwide revenues in excess of $38 billion for 2015, it seems that movie going remains a favorite form of entertainment around the world.  Sitting in a comfy theater, caught up in a great story with popcorn and a drink is one of my favorite guilty pleasures.
As I'm sitting in the theater enjoying myself, I'm not thinking about the technology behind the film.   Yet there is a great deal of technology that goes into making and supporting the creation of movies and especially animated films.
As the Customer References Manager at Aruba, a Hewlett Packard Enterprise Company, I have had the opportunity to tour DreamWorks Animation studios.  I got to see the technology and the data center behind their popular animated films that include titles like, How to Train Your Dragon, Shrek, and Kung Fu Panda.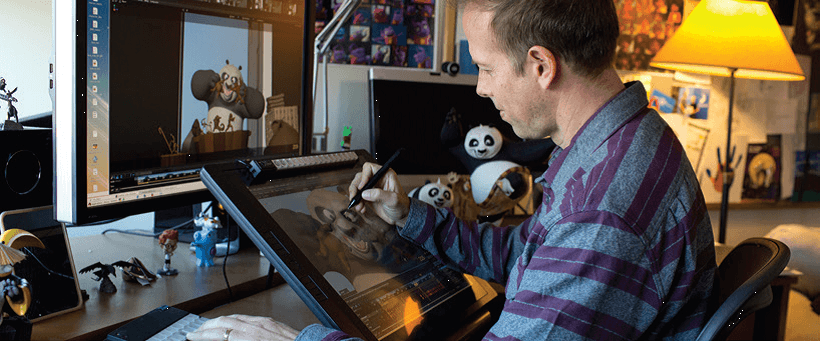 DreamWorks prides itself on putting the latest and greatest technologies into the hands of its artists.  Some of the technologies and tools they use include workstations, color critical display monitors, tablets, and digital creativity applications.  These tools enable artists to create the animated characters we've come to know and love.
Empowering artists and driving creativity requires a high-performance data center network that delivers reliable performance for artists to meet production deadlines and release dates.  By deploying a scalable HPE Data Center Networking solution, DreamWorks Animation was able to take advantage of simplified networking while increasing visibility, performance, and availability.
The HPE FlexFabric data center networking solution has enabled DreamWorks to create an agile, scalable data center network and accelerate digital rendering of over 200,000 jobs daily with 24/7 availability.
Please take a moment to read the case study and learn about the data center behind the animated films that entertain all of us.  You'll have a whole new appreciation of what it takes to produce the movies you love next time you enter the theater.