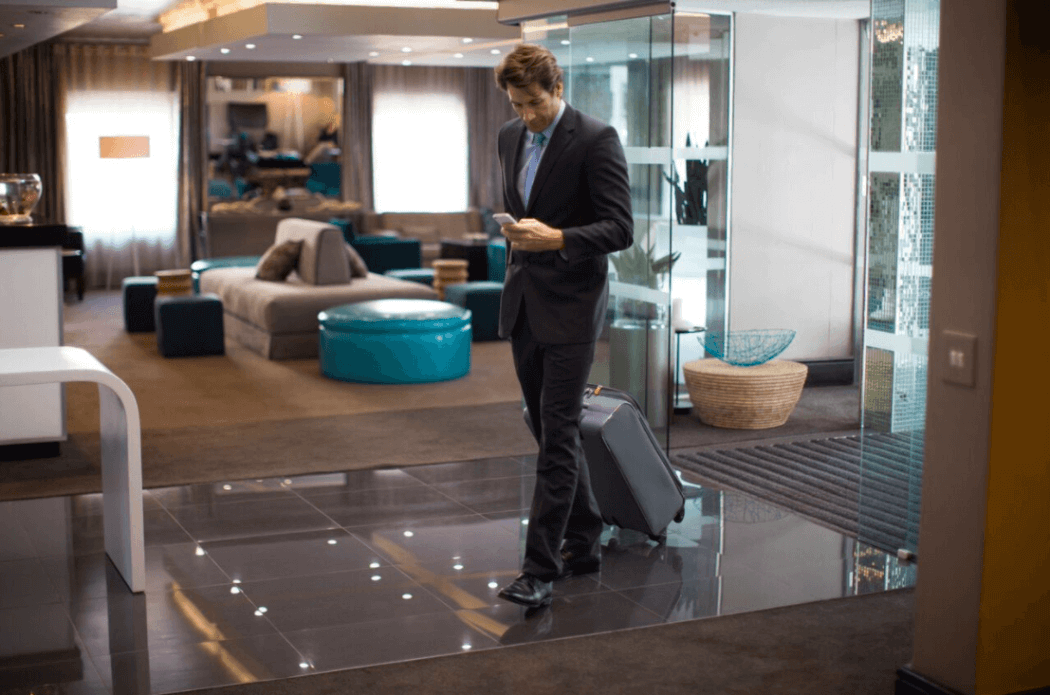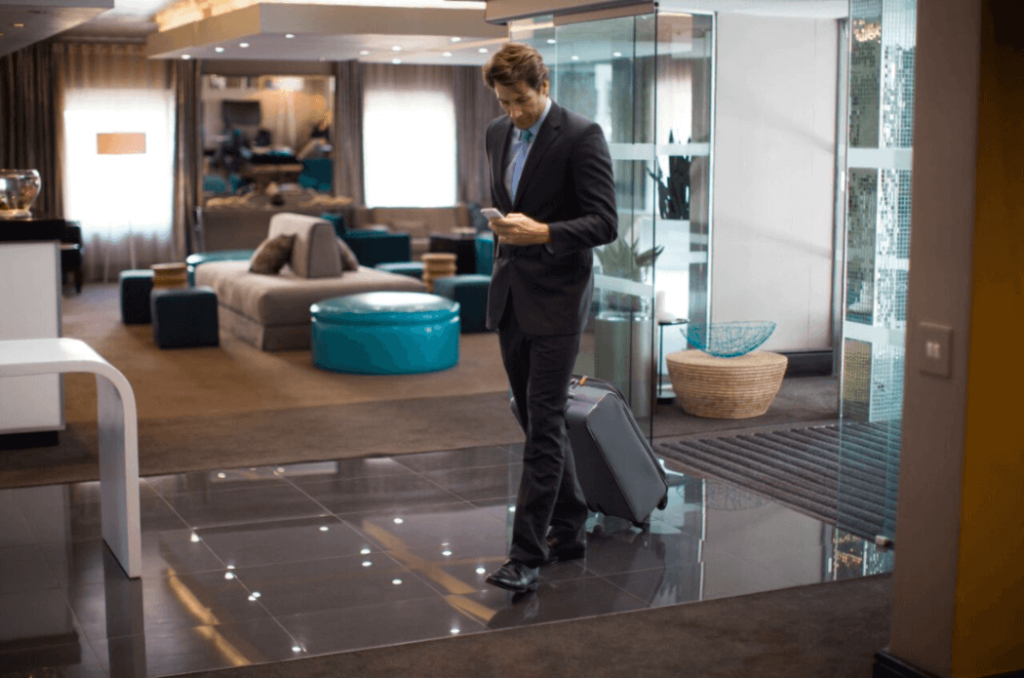 Hotels, restaurants, and other consumer-focused hospitality businesses are innovators when it comes to using IoT.
Seventy percent of hospitality executives report having active IoT projects—miles ahead of other industries, at 48 percent, according to a 2019 PwC study. The biggest benefits achieved so far, say the executives surveyed, have been a better guest experience, improved asset management and enhanced security.
Innovation is just getting started, too. In the next two years, hotel executives expect to achieve big improvements in revenue, customer insights and guest experience due to their IoT initiatives.
Increasingly, the connectivity foundation of IoT is Wi-Fi 6, the latest wireless technology that is designed to provide an exceptional user experience even in busy mobile environments. Advanced Wi-Fi 6 solutions pack so much intelligence into each access point that hospitality leaders are now approaching their wireless infrastructure as an IoT platform, capable of enhancing guest experiences and operational efficiencies.
Exceptional Guest Experiences
IoT technology is elevating the guest experience in many ways. Guests can select their desired room and personalize their environment prior to arrival, and then walk directly into a personalized space, just like at home. When guests check in with the hotel's mobile app, a digital key is sent to their phones, which communicates with the smart door locks. The guest is automatically checked in when the guest opens the door.
Once inside the room, guests can set preferences for lighting, temperature and even video streaming providers. Automation can turn off the lights and TV when guests leave the room. Guests can order room service or request fresh towels with voice-controlled speakers.
Keep Staff Safe and Know Asset Whereabouts
IoT technologies are also a driver of employee and guest safety at hotels.
Hospitality workers are often exposed to job-related safety issues, such as threatening behavior from guests, hazardous items left behind in rooms or even guests' medical emergencies. That's why Aruba has established partnerships with leading IoT providers to ensure fully tested and interoperable solutions so hoteliers can ensure guest and associate safety from room to back-of-office.
For instance, hotel staff with React Mobile or TracknProtect wearable safety devices can quickly alert security personnel if a situation occurs. With location-based services, security teams can pinpoint where an incident has occurred and how to best reach the location.
Hotels can use Bluetooth tags to track high-value items like luggage carts, floor polishers or vacuums, so that bellhops and cleaning staff don't need to scour the hallways looking for the equipment they need to do their jobs. Food and beverage staff can be alerted when a guest places a room service tray in the hallway. Or they can be alerted when event guests have left a meeting room for a break, so they can service the room.
Go Greener with Energy Savings Features
IoT is playing a big role in facilities management, increasing operational efficiency and supporting sustainability initiatives. Water-leak detection, air-quality monitoring ,and predictive maintenance of ovens, air conditioners and boilers can proactively pinpoint problems.
Another hallmark of a robust IoT platform is energy efficiency. For instance, Wi-Fi 6 APs can automatically put themselves to "sleep" when utilization subsides and "wake" when demand returns. Automatic power reduction offers significant savings to anyone with large conference areas, dining rooms or any high-density location where traffic varies over time.
Maximize Your Infrastructure Investment
IoT is driving innovation in hospitality, but as hotels move their IoT initiatives from pilot to large-scale production, they need to ensure that their underlying infrastructure will scale. Buying a separate overlay network to support employee safety, guest experiences or other IoT use cases simply is expensive—and ultimately unnecessary.
Instead, hotels can simply deploy one platform that speaks many languages.
Investing in Aruba's innovative access points, which support Bluetooth, Zigbee and Wi-Fi 6, eliminates the need to deploy a separate overlay network. Aruba Wi-Fi 6 APs include a USB port allow you to plug in a dongle if a different protocol is needed or to provide a convenient source of power for IoT devices. APs that can support multiple protocols enable better integration with app-enabled services, like automatic door locks and environmental controls, and ultimately a better guest and staff experience.
Eliminating Security Worries
Cybersecurity is a legitimate concern since many IoT devices have not been designed with security in mind and aren't yet field-proven. But with an Aruba network, hotels can mitigate the security risk of IoT devices.
An Aruba network can ensure the highest levels of security, even for IoT devices. All sessions, whether user or IoT, are securely authenticated and encrypted. All kinds of smart devices can be identified and assigned appropriate access controls. Those policies are enforced dynamically across wired and wireless network, keeping IoT device traffic separate from, say, back-of-the-house operations, payments or the guest Wi-Fi. Now, surveillance cameras can only communicate with the cloud service, mitigating the risk of a compromised camera wreaking havoc.
From APs that serve as an IoT platform to strong security, Aruba network solutions can help hotels deliver great experiences to guests and staff while driving operational efficiency.
Learn More about Aruba Networking in Hospitality
Walt Disney World Resort Enhances its Guest Hotel Experience with Aruba Wi-Fi
Watch: Seoul Dragon City uses Aruba in Korea's largest lifestyle hotel-plex.
Aruba and React Mobile can protect hospitality workers with location-based services.
TraknProtect provides staff safety and asset tracking using real-time location services and BLE based tags.