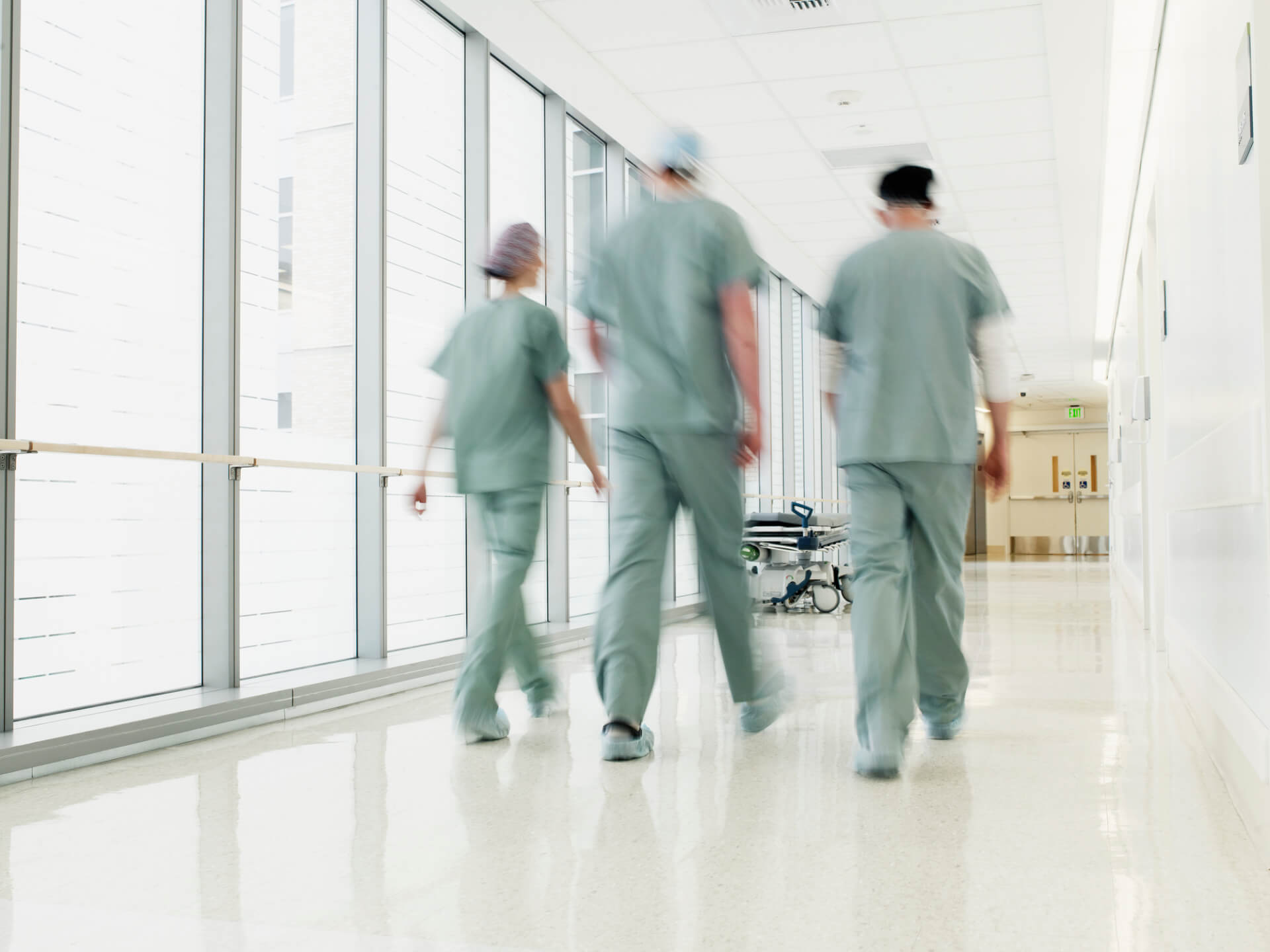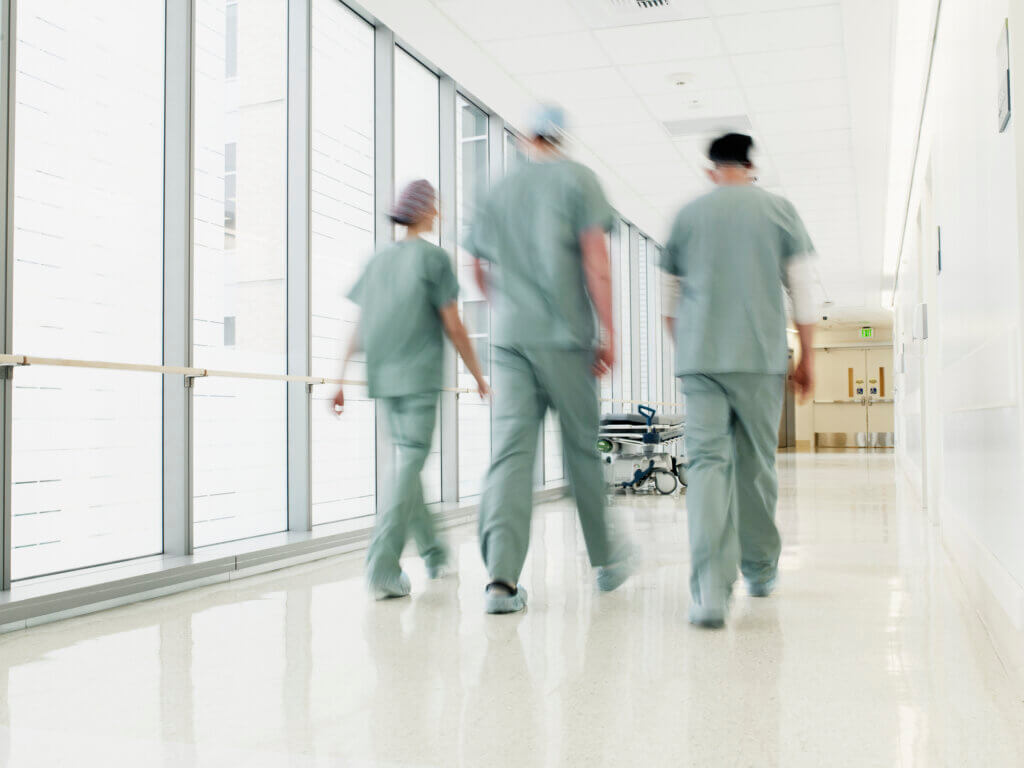 The pandemic has illuminated the need to reinvent healthcare, reduce inequalities in access to medial care, and provide a more personalized experience while the sector often lacks qualified health workers.
With the end of the pandemic in sight, telehealth is here to stay. A McKinsey study[1] shows that telehealth utilization has stabilized at levels 38 times higher than before the pandemic. The study also reveals that 76% of consumers are "highly or moderately likely" to use telehealth in the future.
However, legacy networks are often not able to support the high bandwidth required by telehealth applications, such as videoconferencing and transmitting high-definition medical images. The medical workload is also moving to the cloud including digital imaging, medical records (electronic health record, or EHR) posing privacy and cybersecurity concerns.
IoT devices represent another major threat as their numbers have skyrocketed in the past few years. These devices range from patient monitoring, ingestible sensors to medical supplies inventory. According to Gartner[2], IoT spend by healthcare providers will grow from $16 billion in 2018 to nearly $52 billion in 2028 at a compound annual growth rate of 12%. Hospitals are also improving patient monitoring and there are now 10 to 15 devices per bed in hospitals according to the HIPAA Journal[3].
To remain competitive, healthcare providers must modernize and secure their networks. Adopting a secure SD-WAN solution will help healthcare providers tackle five use cases and accelerate digital transformation:
Use case #1: Rapidly and reliably connect remote medical sites
Healthcare providers often rely on MPLS to connect their remote sites to the headquarters. These lines are often expensive and take time to deploy.
An advanced SD-WAN solution can combine multiple underlying transport services including MPLS, broadband Internet, and 5G using virtual overlays to create a single logical link, delivering unprecedented flexibility, reliability, and cost reduction. An MPLS line can indeed be augmented with broadband internet or 5G to increase network bandwidth or use these links as a failover. Healthcare providers can even entirely replace MPLS with more affordable internet links.
To achieve the same performance as private lines, advanced SD-WAN solutions such as the Aruba EdgeConnect Enterprise SD-WAN platform use path conditioning to overcome the effects of jitter and packet loss in internet links. For example, the solution can rebuild lost packets using parity packets and reorder packets that are received out of order at the destination when traversing multiple links.
Use case #2: Secure healthcare applications and data as they migrate to the cloud with a SASE architecture
As healthcare providers move their resources to the cloud including medical records, digital imaging systems, and business applications, traditional network infrastructure based on MPLS is no longer sustainable. Indeed, to secure application traffic with traditional WAN architectures, traffic is backhauled to the data center for inspection, resulting in impaired application performance.
Advanced SD-WAN solutions such as Aruba EdgeConnect Enterprise can intelligently steer application traffic to the cloud to enforce security policies according to business requirements. Trusted cloud-applications like Zoom or RingCentral are directly sent to the cloud based on the identification of the first packet. Untrusted applications are sent to the data center or to cloud-delivered security services. Aruba EdgeConnect Enterprise also tightly integrates with many Security Service Edge (SSE) vendors, including Zscaler and Netskope, enabling healthcare providers to build a best-of-breed SASE (Secure Access Service Edge) architecture that combines advanced SD-WAN capabilities with the best security components.
By doing so, doctors, healthcare workers, and remote staff can safely connect from anywhere and access applications and sensitive data hosted in the cloud.
Use case #3: Delivering the best telemedicine experience
Telemedicine encompasses four key concepts including:
Real-time telemedicine ranges from online doctors' appointments to a complex robotic surgery performed by remote experts
Store-and-forward systems like PACS (picture archiving and communication system) are used to store and transmit medical images
Home health-based telemedicine can remotely monitor patients at home
Mobile telemedicine is used by first responders to communicate patient conditions and vital statistics
Advanced SD-WAN solutions such as Aruba EdgeConnect Enterprise ensure the best telemedicine experience by:
Prioritizing life-critical traffic and routing critical applications on the fastest paths
Creating network redundancy to ensure reliability with link bonding policies such as "high availability" with automated failover
Improving real-time traffic over internet links by using techniques such as path conditioning (see above)
Accelerating the transfer of large files over long distances using WAN optimization techniques such as protocol acceleration and data deduplication and compression
Use case #4: Improve security of electronic medical records and IoT devices with a zero-trust network
As the number of connected medical devices (IoMT) grows exponentially, cybersecurity risks increase dramatically. These devices are indeed difficult to protect as they cannot run security agents. Additionally, healthcare facilities often host on-premises patient records, raising privacy concerns. The number of data breaches involving patient records has exploded in recent years to over 44 million records in 2021[4].
A secure SD-WAN such as Aruba EdgeConnect Enterprise helps protect healthcare organizations against malicious activities. The solution has indeed earned the ICSA Labs secure SD-WAN certification that tests the solution for advanced SD-WAN and security features such as anti-malware, intrusion prevention, DDoS protection, data encryption, and other security functions. By integrating a next-generation firewall, EdgeConnect allows clinics and remote healthcare facilities to retire traditional local firewalls and simplify their network and security infrastructure. The solution also enforces consistent security policies across remote locations by streamlining security policy deployments and updates via centralized orchestration.
Additionally, the Aruba EdgeConnect Enterprise next-generation firewall offers advanced micro-segmentation capabilities based on user and device identity and role. Micro-segmentation helps protect medical records and unsecure IoT devices by creating protected zones that limit the spread of attacks. For example, applications using sensitive patient data can be assigned to protected zones.
Use case #5: Accelerate HIPAA compliance
The Health Insurance Portability and Accountability Act (HIPAA) is a United States Act of Congress signed into law in 1996. It modernized the flow of healthcare information and stipulates how patient information (e.g., electronic protected health information, or ePHI) should be protected from fraud and theft.
Aruba EdgeConnect Enterprise secure SD-WAN helps healthcare organizations achieve and maintain HIPAA compliance by combining the power of a next-generation firewall, network micro‑segmentation, WAN optimization, routing, and application visibility and control.
Meeting Healthcare Demands Post-COVID
The stakes are high for the health sector in our post-COVID world. The sector must offer better access to care and a more personalized experience for patients. It must also continue its digital transformation efforts and reduce cybersecurity risks.
In that context, traditional and inefficient MPLS lines are no longer relevant to support these initiatives. A secure SD-WAN will allow healthcare organizations to:
Implement reliable network connectivity especially for life-critical applications
Support cloud-first, geographically distributed healthcare organizations
Accelerate the use of telehealth and transmission of digital images
Secure electronic health records (EHR) and IoT devices
Ensure HIPAA compliance
To learn more, please download our white paper on SD-WAN for healthcare.
Related resources:
----------
Sources:
[1] Telehealth: A quarter-trillion-dollar post-COVID-19 reality?, McKinsey, July 2021
[2] Forecast Analysis: Healthcare Providers Internet of Things Endpoint Electronics and Communications Revenue, Worldwide, Gartner, Oct. 2019
[3] 82% of Healthcare Organizations Have Experienced a Cyberattack on Their IoT Devices, HIPAA Journal, 2019
[4] July 2021 Healthcare data breach report, HIPAA Journal, July 2021