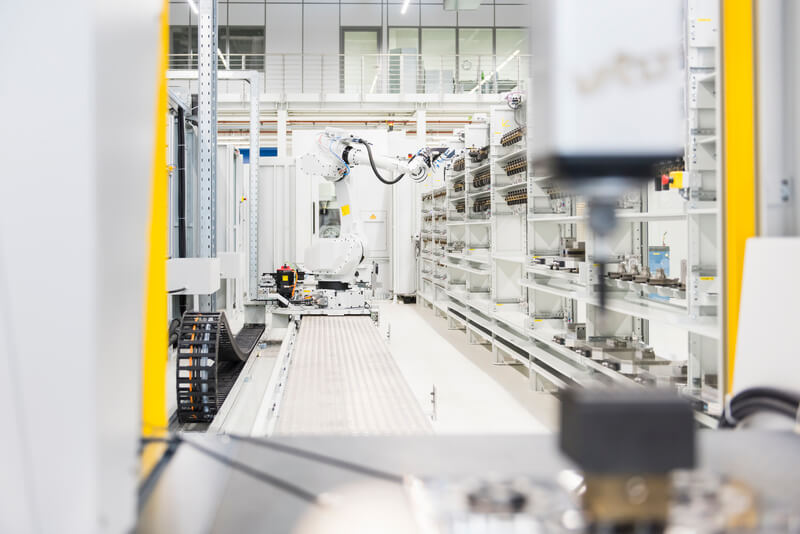 You know IoT is coming to your organization. You know your IT infrastructure needs to be ready. But how can you prepare when your organization's IoT strategy is still in development?
It's a question I've heard from customers across Australia, and I'm sure many other network architects around the world are asking the same question.
The use cases for IoT are vast. IoT is enabling people to use digital technologies to control the physical world, which will lead to amazing customer and employee experiences, streamlined operations and newfound efficiencies. Hotel guests can use in-room automation to set the lights and temperature to their liking. Offices can make workers more comfortable and lower energy usage with smart lighting and temperature controls. Retailers can keep popular items on the shelf to increase sales. Manufacturers, food growers and beverage makers can improve the efficiency of their supply chains.
Prepare Your Network for IoT
IoT devices come in many shapes and forms and use different connectivity methods, including Wi-Fi, Zigbee and Bluetooth. There are plenty of examples of IoT devices being hacked, so it's clear that IoT systems need to be isolated from other enterprise devices and applications.
Despite the risk, it's simply not efficient to operate multiple networks in parallel to support IoT systems and enterprise systems. Organizations need a cohesive network infrastructure that can flexibly and securely support different IoT, enterprise, and guest applications and services.
That's why Aruba offers customers a network platform that's IoT-ready, whatever that future might bring.
Looking Back to Look Ahead
Aruba was founded back in 2002 to solve a big problem: secure wireless networks. Since then, the challenge has expanded from wireless to wired, and now, IoT.
Back then, the mobile lifestyle was just developing. Companies issued mobile phones to salespeople and executives, and many other people used their personal devices for work, whether sanctioned or not. Wireless devices were considered insecure by IT managers.
Aruba's idea to solve this big problem was essentially to separate those untrusted wireless devices from the trusted wired network, and use role-based permissions and a built-in firewall to enforce those policies. With ArubaOS and Mobility Controllers at the heart, wireless traffic was an overlay on the wired network. Encryption was also centralized, so traffic was secured from the AP to the Mobility Controller.
Now people accept wireless as secure. IT teams often apply that same level of control to their wired networks, which were once widely considered to be more secure than wireless. But IT managers realized that open switch ports were a risk, and their wired networks also could benefit from role-based, context-aware policies and dynamic enforcement.
Many customers already leverage Aruba's Dynamic Segmentation solution, which allows policy defined traffic isolation that is centrally enforced. Dynamic Segmentation uses ClearPass to define the policies that map to the access level suitable for the device or user category. It also leverages Aruba controllers with their embedded Policy Enforcement Firewall (PEF) to enforce the access policy. This centralized enforcement applies to both wired and wireless users or devices. That same strategy is very well suited to IoT.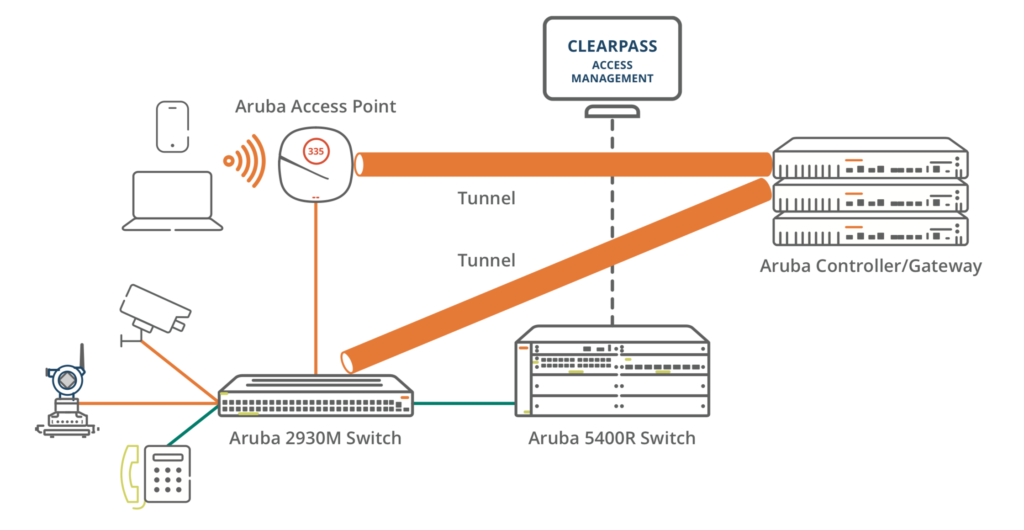 Dynamic Segmentation provides our customers with an excellent framework to support both current and future IOT use cases. The customers I speak to, if they are not already integrating IoT onto their networks today, know they need to be ready but they are unsure what the business may demand. They also know that in today's complex and competitive business world, they need to be able to respond quickly. Dynamic Segmentation provides them with a simple yet comprehensive mechanism to do just that. Furthermore, Dynamic Segmentation should not be unfamiliar to Aruba customers. It builds on our architectural heritage of providing overlay traffic mapping and strict separation based on role-based access control.
To further support even more IoT use cases, Aruba 500 series access points serve as a universal platform for different device types. Our 500 series APs not only support Wi-Fi but also Zigbee and Bluetooth. Think of these new APs as an IoT gateway allowing IoT devices to directly connect to the access point, eliminating the need for additional IOT infrastructure. Customers who have deployed 500 series APs already have the best-in-class Wi-Fi network in place and they can leverage this network to accommodate IoT connectivity.
With Aruba's simple, flexible and proven approach, you can prepare your network infrastructure for a multitude of IoT use cases, both today and tomorrow, while maximizing your current network investment. You can be confident that IoT devices can share the underlying network with employees, guests and business-critical applications, each with the appropriate policies enforced everywhere across the organization.
Related Content
6 Reasons Why Wi-Fi 6 LPs are the Preferred IoT Platform
Is Your Wired Network as Secure as Your Wireless?
The Next Convergence: IT and OT
Aruba Central Simplifies Network Operations and Assurance Across APAC and Beyond