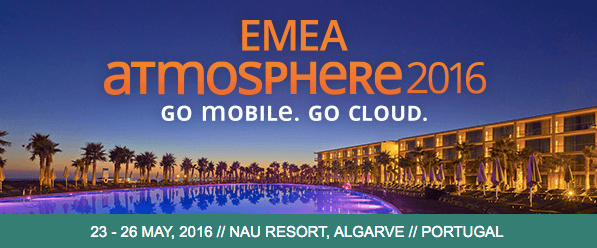 Complement Airheads attendance with Technical Training
EMEA Atmosphere presents a unique opportunity to participate in a week of unrivalled learning, keynote presentations, technical breakout sessions, training tracks and peer-to-peer networking.
Complement your EMEA Atmosphere attendance with a 2 day technical training in one of 5 areas. These in-depth sessions span 2 days and contain a mix of labs and lectures. Spaces are limited and attendees must register early to secure their spot within these sessions.
TRAINING TRACK - MAY 23- 24
·         WLAN Fundamentals- An introduction to wireless principles and technologies such as 802.11ac, wireless capacity and coverage planning and design.
·         ClearPass Fundamentals- The class covers the elements needed to deploy Network Access Control using the ClearPass product portfolio. 
·         AirWave Fundamentals -This class provides the elements needed for monitoring an Aruba based Wireless network. 
·         Meridian/ BLE Fundamentals- During the class students will learn the basics of using the meridian app builder and Bluetooth beacon deployment for location and proximity notifications.
·         Switching Fundamentals- The course introduces you to the basic features of networks including VLAN's, redundancy technologies such as MSTP, link aggregation technologies such as LACP, static and dynamic IP routing with OSPF, standalone Access Points (AP's), and network management with Intelligent Management Center (IMC).
**All attendees will receive a certificate of attendance
Need help with your attendance approval? Check out our Airheads blog post.