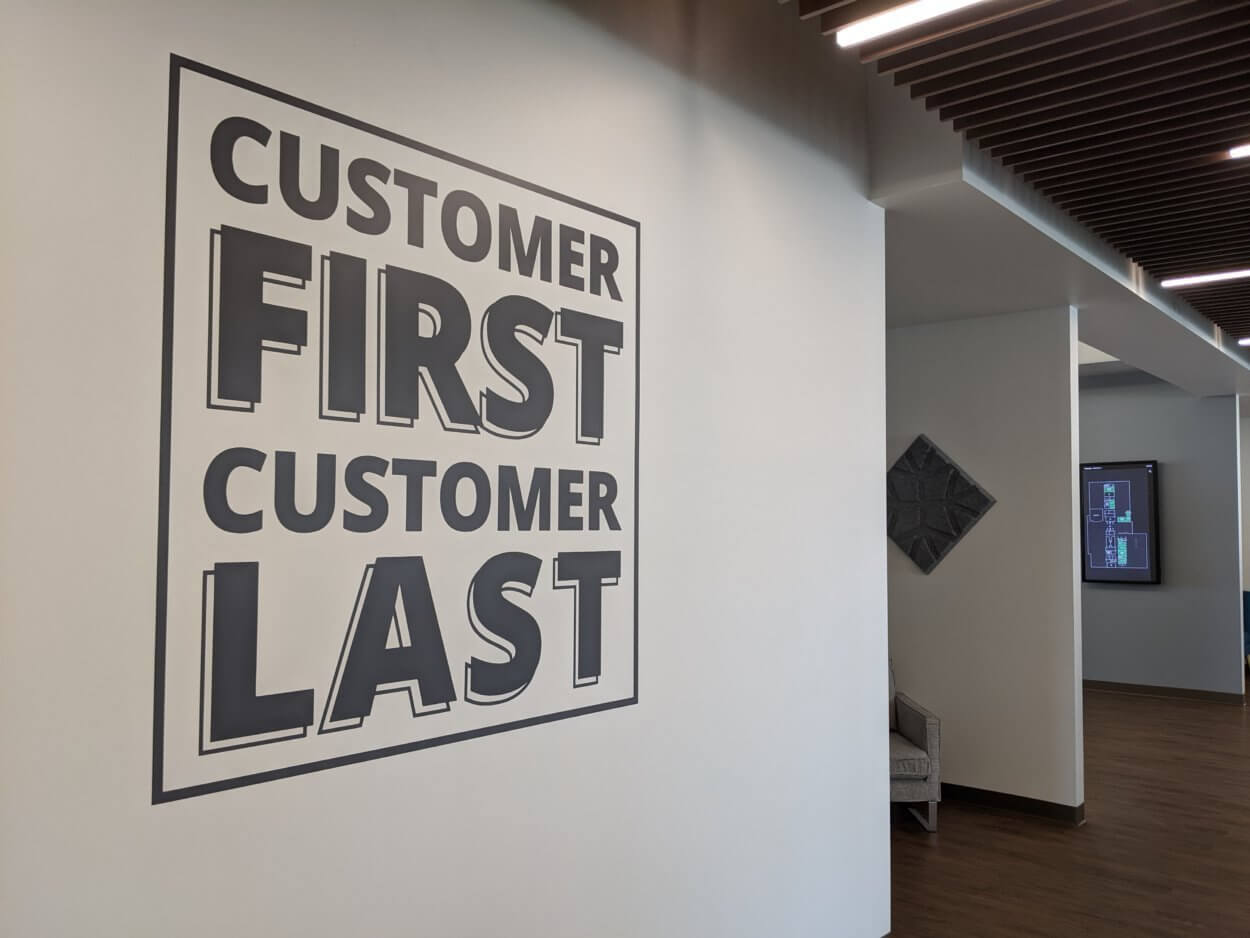 It's no secret that Aruba has long been guided and driven by its "Customer First, Customer Last" operating philosophy. If you visit Aruba's Santa Clara headquarters, you'll see these words etched upon the walls, and you'll see them reflected in the Company's daily operations, in the design of Aruba products, and in the actions of Aruba employees worldwide. In fact, "Customer First, Customer Last" is more than a philosophy or catch-phrase; it's deeply rooted in the culture of the organization.
That's why it's so satisfying to us that Aruba's customer-centric approach has been continually recognized by some of the industry's leading research firms and by customers. Most recently, Gartner has recognized HPE (Aruba) as a 2020 Gartner Peer Insights Customers' Choice for Wired and Wireless LAN Access Infrastructure. Read more in the 'Voice of the Customer' report.
Gartner Peer Insights recognizes vendors that are the most highly rated by their customers through the Customers' Choice distinction. To qualify for this distinction, vendors must have all of the following:
A product that is aligned to the market
Have their overall rating (out of 5 stars) equal or higher than the mean rating for that market
Receive 50 or more eligible published customer reviews during the one-year submission period
Have customer reviews from a broad mix of enterprise clients from different industries, company sizes and deployment regions.
We think it's gratifying to have customers tell other industry organizations like Gartner just how they feel about Aruba's products and solutions. We know the challenges our customers have faced over the past decade, trying to keep pace with the rapid technological changes, striving to bring extraordinary experiences to their own users and customers, all the while improving operational efficiencies and keeping costs low. Aruba has been there at every turn, bringing our expertise, rich history and innovation in wireless networking, together with the industry-leading portfolio of our parent, HPE, and now, as we enter a new decade, evolving our portfolio to address the new edge-to-cloud world with the emerging prominence of the Intelligent Edge.
At Aruba, we're committed to continuing our "Customer First, Customer Last" culture for our customers by ensuring the business outcomes they seek in this new era. As customers contemplate just how to advance their IT infrastructure to support and capitalize on the opportunities at the Edge, Aruba will be there to assist, providing solutions that help them connect, protect, analyze and act. Our Wired and Wireless LAN Access Infrastructure continues to evolve into an Intelligent Edge infrastructure that helps them improve business agility, build new revenue streams and create compelling experiences.
If you've had a great experience with Aruba solutions and would like to share it with Gartner Peer Insights, we encourage you to click here and submit your review today.
Finally, we hope to see many of you at our upcoming Aruba Atmosphere Conference, March 22-27, 2020 in Las Vegas, Nevada, so you can enjoy the "Customer First, Customer Last" experience firsthand and hear more about the evolution of the Intelligent Edge. See you in Vegas!
Source: Gartner, Gartner Peer Insights 'Voice of the Customer': Wired and Wireless LAN Access Infrastructure, Peer Contributors, 7 February 2020.
Gartner disclaimers:
Gartner Peer Insights Customers' Choice constitute the subjective opinions of individual end-user reviews, ratings, and data applied against a documented methodology; they neither represent the views of, nor constitute an endorsement by, Gartner or its affiliates.
More in the "Cutting Through the AI Mist" Series
AI is only a tool. The Payoff is Automation, Network Assurance and Great User Experiences
Toward AI-Operated Self-Optimizing Networks
How AIOps Leverages Network Environment Factors to Deliver Reliable Automation
Enabling Deeper Insights by Clustering Environments into Peer Groups