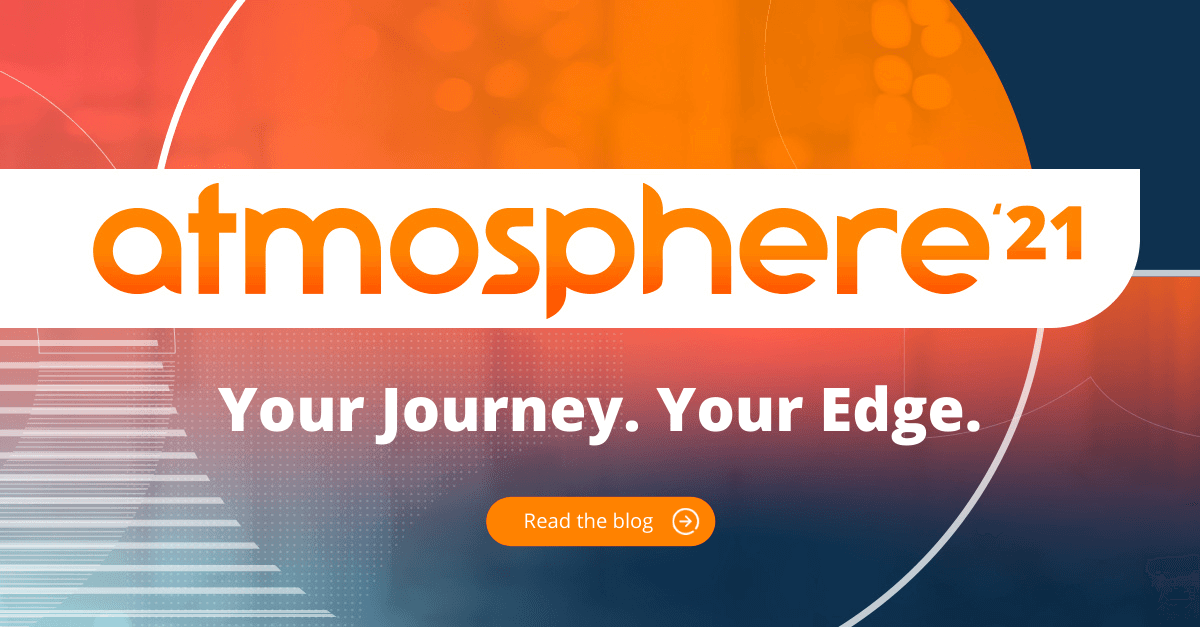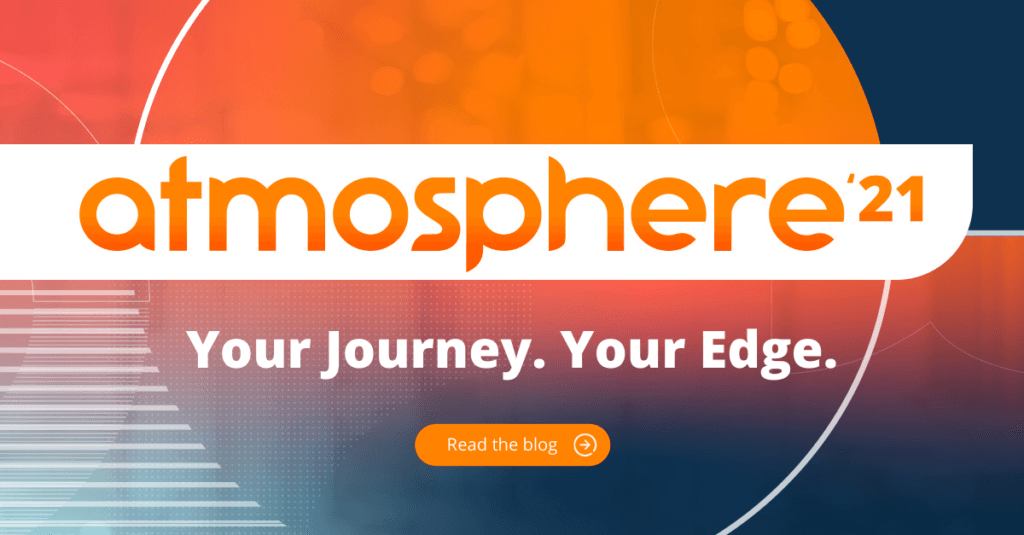 This past week, we hosted Atmosphere '21. For those of you who were able to make it, you'll know the theme was "Your Journey. Your Edge." and we put the focus squarely where it should be—on you. Without you, we would not be where we are today: looking forward to when we can say we are "post-pandemic."
When I look back over the last year, I reflect on the amazing personal and professional perseverance and achievements that our customers, partners, and employees demonstrated in the face of incredible challenges. You stood by us and you stood by your communities and families as work from home, the need for innovative customer experiences, and new business models placed stress on the IT organization and network infrastructure like never before.
Digital transformation went from a business strategy to a matter of survival. And, along the way, we've raced past the cloud-only era where everything was migrating to the cloud and have arrived at the edge-to-cloud era where those IT organizations that incorporated the Intelligent Edge and a hybrid cloud model more quickly and more efficiently responded to their business needs. We saw that cloud-only is not realistic and is simply not enough.
We also reflected on some of the examples of how far-reaching and long-lasting edge-to-cloud has become. Think back a year ago. If somehow had said: "telemedicine will grow 15x in 2020," or "online grocery delivery will triple to $100B+ in 2020," would you have believed them? And these are just two examples of the exponential pace of change in practically every industry—change that is permanent.
At Atmosphere, we heard some terrific edge-to-cloud transformation stories from Infosys, Lowes, and Northwestern University describing the rigors of wind farm and IoT connectivity, omni-retail customer experiences, and a complete overhaul of how higher education is delivered—all examples of customers who are partnering with us on their transformation journeys and who are showing us all, the art of what's possible at the Edge. We also spoke to customers who have seen success with Aruba ESP (Edge Services Platform) and who credited it with providing the comprehensive connectivity, security, and AI-powered network management required to thrive in these times of rapid change. Their stories inspired us to keep innovating, to continue our partnership together.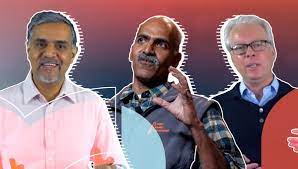 Another highlight of Atmosphere was the great conversations we had about WAN and security transformation. In 2020, HPE acquired Silver Peak, a leader in SD-WAN, and customers told us that they were very interested in hearing about our integrations as it's clear that SD-WAN is the backbone of the edge-to-cloud architecture. If you missed David Hughes' keynote, he spoke about both WAN and security transformation. He highlighted our announcements that extend our built-in foundation for both Zero Trust and SASE security architectures, while enabling customers to assemble a best-of-breed solution via turnkey ecosystem partner integrations.
If you missed these conversations, you can still watch them on-demand. You might also want to check out Partha's keynote where he reflected on how each network and organization are at different stages of their transformation journey while demonstrating how Aruba ESP lines up to each part of that journey. We heard from customers that they really enjoyed those real-life demo experiences because they provided practical help, regardless of where your team is in their journey or what your unique business challenges are. Partha also focused on Aruba's culture of continuous innovation – in a fun and funny format. Airheads saw recent integrations from the Silver Peak acquisition that are simplifying edge-to-cloud security, as well as AI innovations that are helping customers like you improve network performance while cutting down on manual troubleshooting and operations. It was exciting to hear the great feedback coming in during Partha's discussion.
Thank you again for your continued partnership and especially for standing by us during the past year. At Atmosphere it was my absolute pleasure to celebrate your dedication and hard work and I hope you found it as valuable as I did.
Related links: