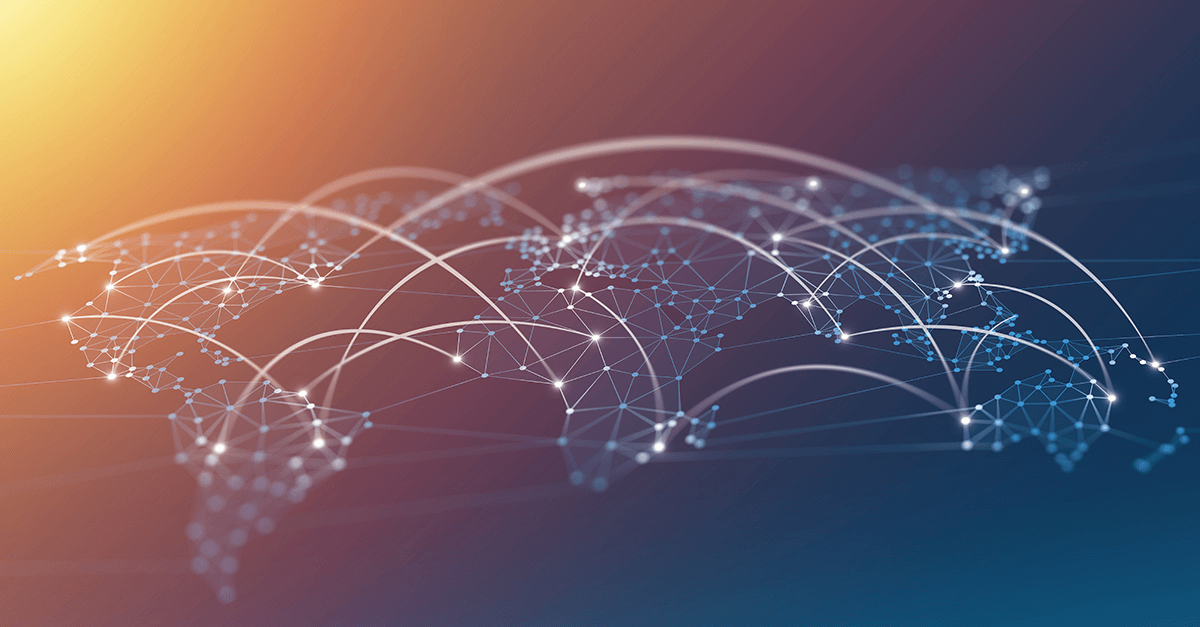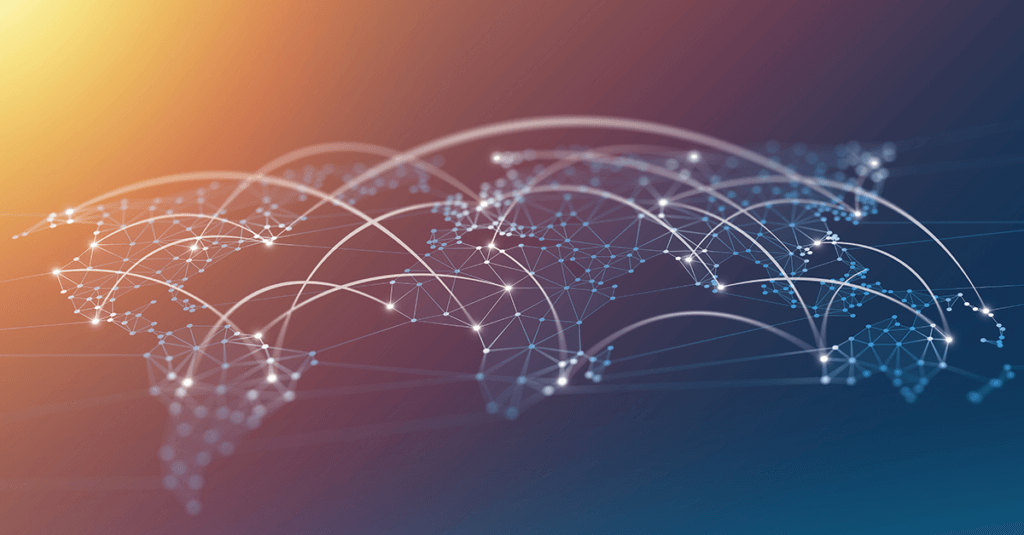 Cloud Field Day 8 (#CFD8) was lively discussion among experts about edge-to-cloud architecture and how enterprises can deliver a cloud experience to the Edge. Multi-cloud and SaaS are hot topics among industry experts and our customers alike, and I wanted to share more of what we're hearing from our customers as well as explore the benefits of Aruba Cloud Connect and SaaS Express.
The Cloud Shift Elicits Customer Questions
Companies understand the flexibility, agility and benefits that cloud brings to businesses, and the adoption of cloud IaaS, SaaS and cloud security has accelerated in the current business environment. Now, with so many more people working from home as well as a broader reliance on SaaS applications, the desire to leverage the Internet to connect to SaaS has brought the critical nature of the enterprise WAN to the forefront. The need to transform the enterprise WAN is one of IDC's key trends for 2020.
A greater reliance on multiple clouds and SaaS has also created challenges for IT in terms of managing and operating corporate networks that extend to the IaaS and SaaS providers. IT teams are looking for ways to simplify the configuration and management of the SD-WAN network overlay and routes to save time and money while ensuring the best possible experience for employees.
Here are some of the common questions we hear from our customers:
How do I ensure highest level of performance for my employees while using SaaS since the apps are carried over the Internet?
How do I seamlessly extend my WAN to IaaS VPCs in AWS and Azure and achieve the necessary performance and security? Are there ways to simplify the overlay?
How do I integrate cloud-based security for traffic over the Internet? How can I connect my WAN to cloud security solutions like Zscaler?
In today's multi-cloud environment, IT teams require automation and orchestration to ease the burden of deployment and ongoing management to ensure the highest level of performance and security for the users they serve. Lifecycle management and orchestration are essential to realizing the promised cost savings of cloud.
Overcome SaaS and Multi-cloud Challenges
Aruba SD-WAN, a key component of the Aruba SD-Branch solution, meets these challenges by giving IT teams the tools and capabilities to address the multiple cloud world, greatly reducing the burden on IT. The simplicity comes from Aruba Central's single pane-of-glass management.
With Aruba SD-WAN, enterprises can support multiple clouds as well as IaaS from providers such as AWS, Azure and Google Cloud. It also supports cloud security vendors such Zscaler, Check Point, Palo Alto Networks Prisma. And critically, Aruba SD-WAN also delivers consistently reliable access to Dropbox, Slack, Office 365 and other SaaS apps.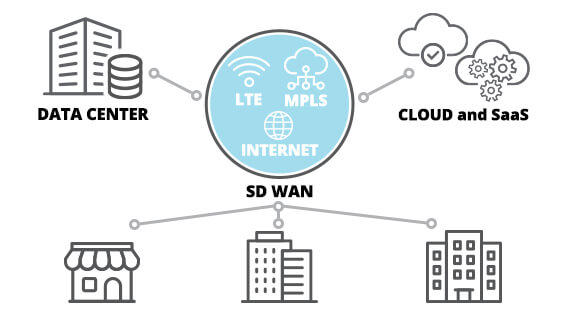 SD-WAN Virtual Gateways for Public Clouds
Virtual gateways enable you to extend the SD-WAN to your IaaS providers with seamless orchestration and ongoing lifecycle management. Aruba virtual gateways are deployed in public cloud infrastructures, such as a Microsoft Azure Virtual Network (VNET) or Amazon Web Services virtual private cloud (AWS VPC). These gateways serve as a virtual instance of a headend gateway, and enable seamless and secure connectivity for all branch and data center locations connecting to public clouds.
Virtual gateways support public Internet and private connections such as Direct Connect. Virtual gateways are managed by Aruba Central and include full orchestration that completely automates VNET and VPC discovery, subnet management, gateway onboarding, high-availability configuration and status monitoring.
There are many benefits to virtual gateways in terms of how the overlay is setup between branches and virtual gateways such as for reverse path pinning as well using the virtual gateway as headend for remote workers.
SD-WAN Integration with Public Cloud Networks
You can simplify the SD-WAN by connecting directly to the cloud provider's backbone network. Aruba SD-WAN provides orchestrated, secure branch connectivity directly to public cloud providers' global backbone networks. This greatly simplifies the SD-WAN overlay by connecting branch locations directly to regional points of presence (POPs) that provide access to cloud resources within a region and across regions. The overlay also supports branch-to-branch communication without virtual gateways at each VPC.
Aruba Cloud Connect, a service within Aruba Central, provides a single dashboard to streamline the management and operation of SD-WAN integrations with AWS Transit Gateway Network Manager (TGNM) and Microsoft Azure Virtual WAN. Aruba was one of the first SD-WAN vendors to implement this functionality for AWS TGNM.
The main benefits to this approach are focused around simplification of a large global network with many AWS VPCs or MSFT VNETs by reducing the number of point-to-point connections. Aruba Central gives complete visibility from within the cloud connect dashboard.
SD-WAN Integration with Best-of-Breed Cloud Security Vendors
This capability enables companies to achieve upon a cloud-first vision where UTM and advanced security capabilities are delivered by cloud security solutions such as Zscaler, Check Point, Palo Alto Networks Prisma.
Aruba provides a simple-to-use integration to deploy, manage, and orchestrate tunnels to nearest POP for these cloud security partners. In this model the Aruba branch gateways become the point of policy enforcement, giving the organization the flexibility to route specific traffic to cloud security or onboard using gateway firewall policy.
 A Better User Experience with SaaS Express
Likely one of the most important outcomes that IT teams must deliver day in a day out is that of application performance for employees. Application performance translates right to the bottom line. The Aruba SaaS Express capability ensures high-priority SaaS applications such as Microsoft 365 (Office 365), Dropbox and Slack are operating at the highest level of performance when transiting over multiple Internet provider links.
SaaS Express connects users from a branch site to SaaS applications in a seamless and secure way, and constantly monitors the SaaS Quality of Experience (QoE). The interface includes a drill-down dashboard so IT staff can identify and perform root-cause analysis on SaaS performance-related issues.
Aruba SD-WAN Simplifies Multi-cloud
All four of these capabilities are available from within the Aruba Central single pane-of-glass, making it easy for IT networking teams to extend and connect the SD-WAN to multiple clouds and SaaS efficiently, securely and with high performance. The Central dashboard provides complete visibility of multiple cloud endpoints and cloud networks globally all from within Aruba Central, IaaS VPCs and provider network POPs, cloud security points, and SaaS performance monitoring by application.
And don't forget the SD-WAN is easily extended to SD-Branch to address the LAN-side challenges of IoT security at the edge for wired and wireless networking within the branch location. With Aruba, organizations have an all-in-one solution for wired, wireless and SD-WAN.
Learn More
Watch the Aruba Cloud Connect video from Cloud Field Day (<10mins).
Explore the benefits of Aruba SD-Branch, an all-in-one solution for SD-WAN, LAN and WLAN.