Meet Scott Doorey, Aruba Mobile First Expert (AMFX) and Senior Wireless Consultant with Telstra. I sat down with Scott to find out how he got started in wireless and how having the AMFX badge has helped him and his customers.
The AMFX badge is the highest level of achievement within the Aruba certification program. The AMFX Hall of Fame celebrates the elite network professionals that chose to align themselves with Aruba, the most innovative industry disrupter.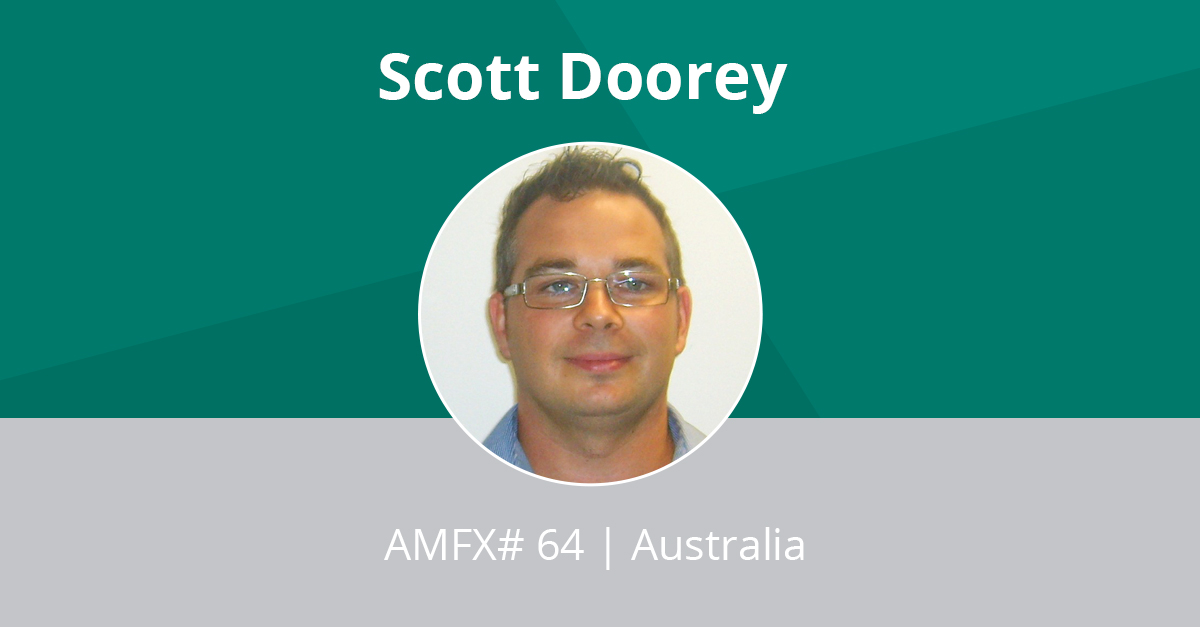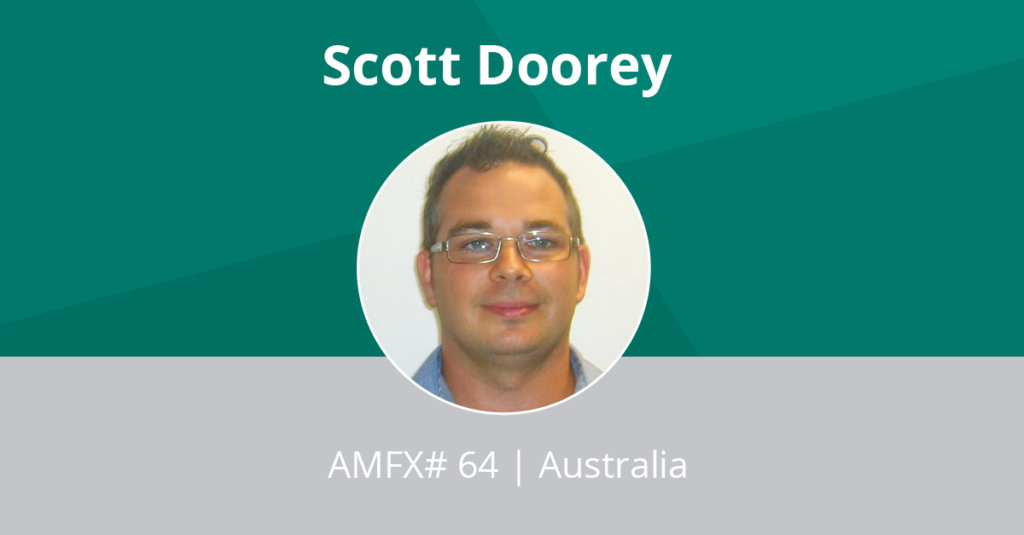 Company: Telstra Corporation Ltd
Title: Senior Wireless Consultant
LinkedIn: ScottDoorey
Airheads Profile: @scottdoorey
Certifications:
Aruba Certified ClearPass Expert (ACCX)
Aruba Certified Design Expert (ACDX)
Aruba Certified Mobility Expert (ACMX)
HP ASE - FlexNetwork Architect V2
Certified Information Systems Security Professional (CISSP)
Certified Ethical Hacker (CEH)
Cisco Certified Networking Professional (CCNP)
Ekahau Certified Survey Engineer (ECSE)
Certified Wireless Networks Administrator (CWNA)
Jenna: How did you begin your career journey in mobility? 
Scott: I started off working as a radio technician working on two-way radio systems as I love radio technology. I found this limiting and wanted to do more in IT so moved on from this to work as a general network engineer. Then after a few years I had the opportunity to join a specialist Aruba integrator where I was able to combine the networking and RF skills by deploying Aruba controller-based WLAN solutions. I've never stopped working with Aruba since then!
Jenna: What made you invest in learning about Aruba and becoming an Aruba Mobile First Expert (AMFX)? 
Scott: I loved the technology and wanted to learn as much as possible, so my employer enrolled me into the Aruba Mobility Boot Camp. From there I worked my way through ACMP, ACDX, ACCX and ACMX exams over several years through a combination of self-study and Aruba training materials. My employer made it worthwhile by providing paid study time and exam bonuses for my successful completion of each stage of the program, which certainly provided an incentive over and above the desire to learn more about the technology.
Jenna: How has becoming an AMFX affected your interactions with customers, colleagues, and managers?
Scott: Having the AMFX certification provides me an extra level of credibility and validation of my experience and product knowledge. This immediately stands out to customers when discussing solutions and provides me the ability to differentiate my capabilities from other partners as an expert in the field. Being able to show customers that I have invested the time and effort into the product not only shows them that I know what I'm talking about but also that I trust the solutions enough to have devoted so much of my time developing skills in this space.
Jenna: What are the top three things that you gained from being an Aruba AMFX? 
Scott: Being recognized as an expert in the field amongst my peers and customers is a great benefit. Obtaining AMFX has provided me the confidence to go into any customer environment and know that I'm providing the best possible solution for their needs. I also like the free shirts!
Jenna: Can you share a story that called upon your expert knowledge — anything anecdotal from customers, employers, partners where you used your expert knowledge? 
Scott: I was recently working on a Wi-Fi deployment for a major technology conference hosted by my employer, which consisted of Aruba Controllers and access points, and a cloud-managed captive portal provider. This event required a complex design for which I was able to utilize skills learned from my ACDX to scope out the required hardware, licensing, and configuration profiles needed to establish high performance wireless for up to 8000 people.
During final testing we found some issues with interoperability between the two systems that prevented use of the cloud provider, and this was only one week before the event. I was able to use my troubleshooting skills learned during my ACMX study to quickly determine what the fault was and identified that it was an issue with the cloud provider. Then to overcome this I was able to quickly establish a ClearPass solution (using my ACCX skills!) in a couple of hours to get the conference up and running. Without the extensive knowledge I have gained from AMFX study I wouldn't have had the ability to achieve what I did in the time I had so for me these skills are critical to delivering high performance and complex solutions.
Jenna: Can you share a piece of advice for individuals who want to become an AMFX? 
Scott: Don't just study for the exam. Study for your interest and personal satisfaction! For me completing AMFX wasn't a chore so much as an opportunity for me to identify all the features and capabilities of the product that I didn't clearly understand and then work through building and testing these using the Aruba Workbench lab environment. By doing it all on real hardware I was able to gain a deeper understanding on how features worked, more than I could have ever gotten from just reading the manual.
Put yourself out there and take on the complex jobs that others don't want. Sure, they will be hard but the things you learn will never leave you.
Jenna: What is your favorite piece of personal tech? 
Scott: I can't live without my noise-cancelling headphones. I work in some noisy environments (open plan office, data center, home with kids) and being able to escape into a nice peaceful world with some music makes the day go so much easier.
Jenna: What is your favorite internet meme? 
Scott: My favorite is the "this is fine" meme, which shows a dog sitting in a room on fire pretending everything is OK. It reminds me of IT project management and how many people deal poorly with bad situations (i.e. pretending nothing is wrong).