1. Go to discuss tab and search for "Keyword"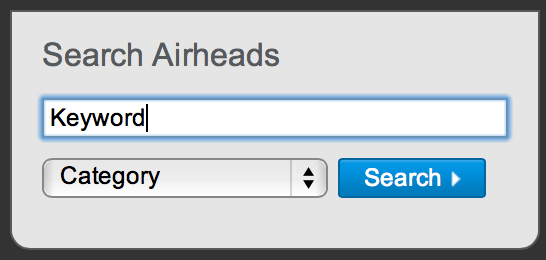 2. Change the results to sort by "date"

3. And subscribe to the RSS feed or bookmark the permanent link to the page (Permalink)

Now you have your own custom RSS feed for Airheads posts containing your keyword.  You can also create this same feed that only searches a certain forum.
Let me know if this help or is of any benefit to you.